A Dishwashing Sponge Hack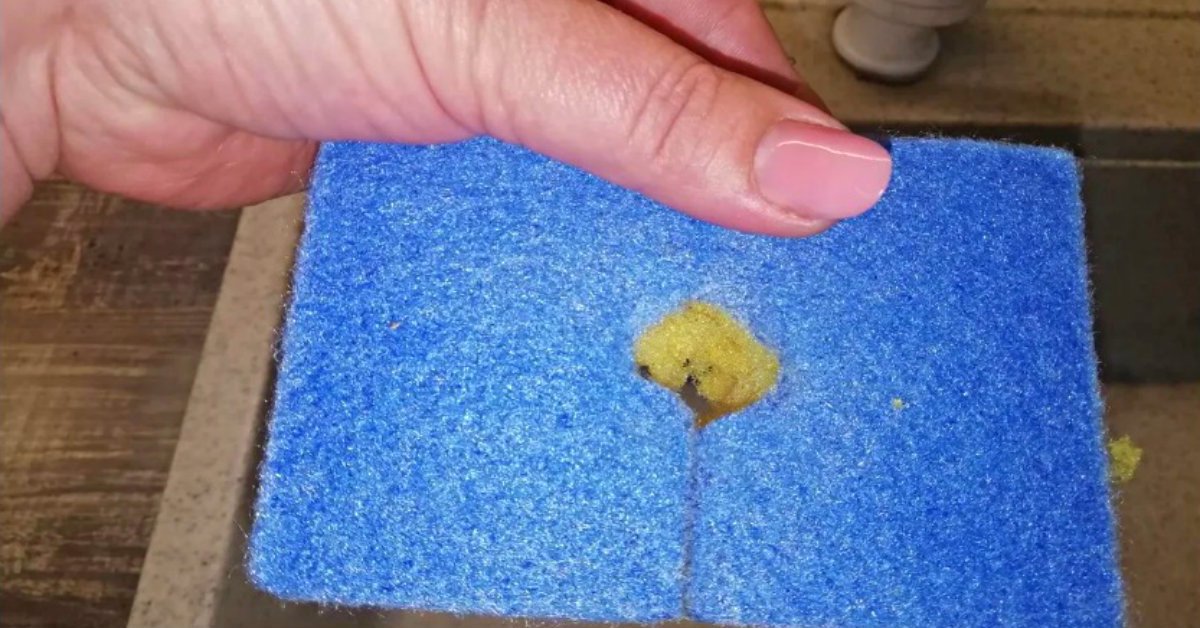 A couple of days ago I decided to visit my sister. We talked over a cup of tea with delicious sandwiches and cinnamon rolls. And when it was time to do the dishes, I saw something unusual. My sister took a new sponge and began to cut a hole in it with scissors. She saw that I was surprised and explained the purpose of this procedure. It turns out that a hole in a dishwashing sponge is a very useful hack.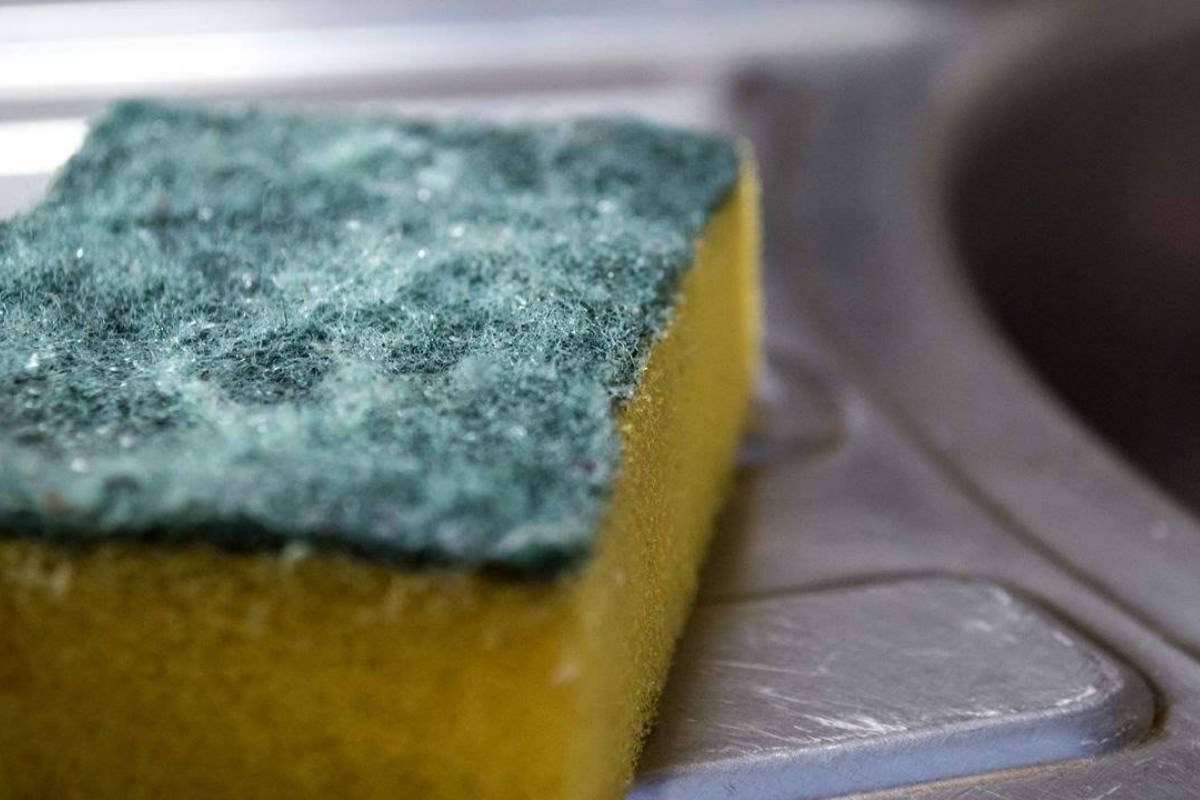 In wet sponges, bacteria multiply so fast. If you store and wash the sponge incorrectly, then all bacteria will get on the dishes. We are used to just squeezing out the sponge and putting it on some tray. But to prolong the life of the sponge you need to store it in an open and well-ventilated place. And a hole in the sponge will help us.
A Dishwashing Sponge Hack
When I returned home, the first thing I did was take out a new sponge and repeat the following steps.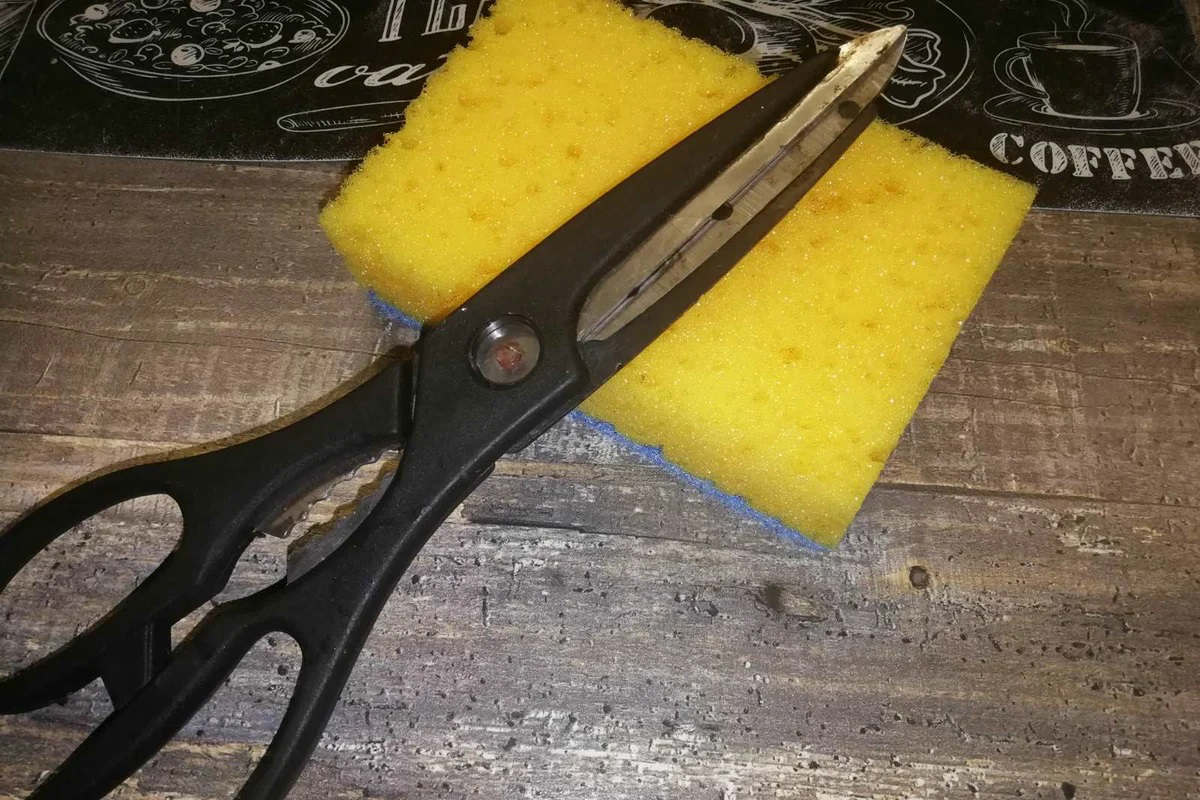 I cut a straight line from the middle of the long side to the center of the sponge with scissors. And in the very center, I cut out a small hole.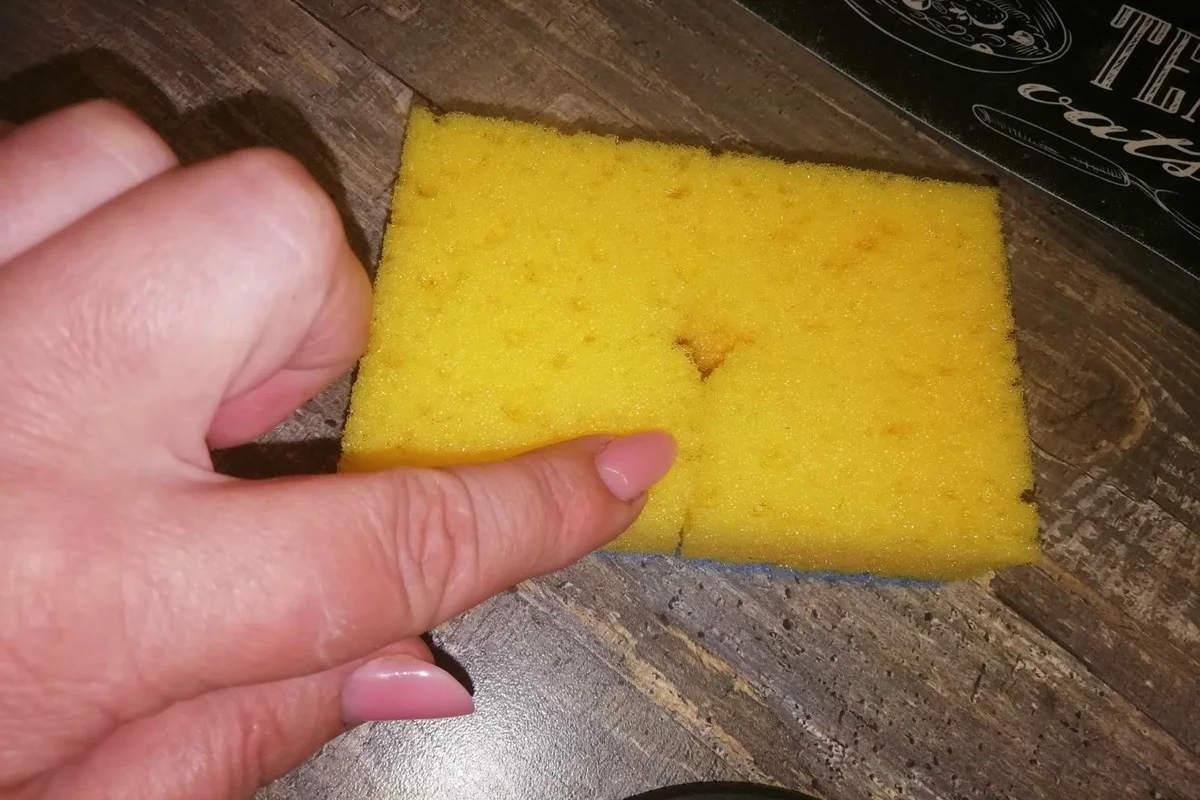 The hole must be through. You'll understand why a little later.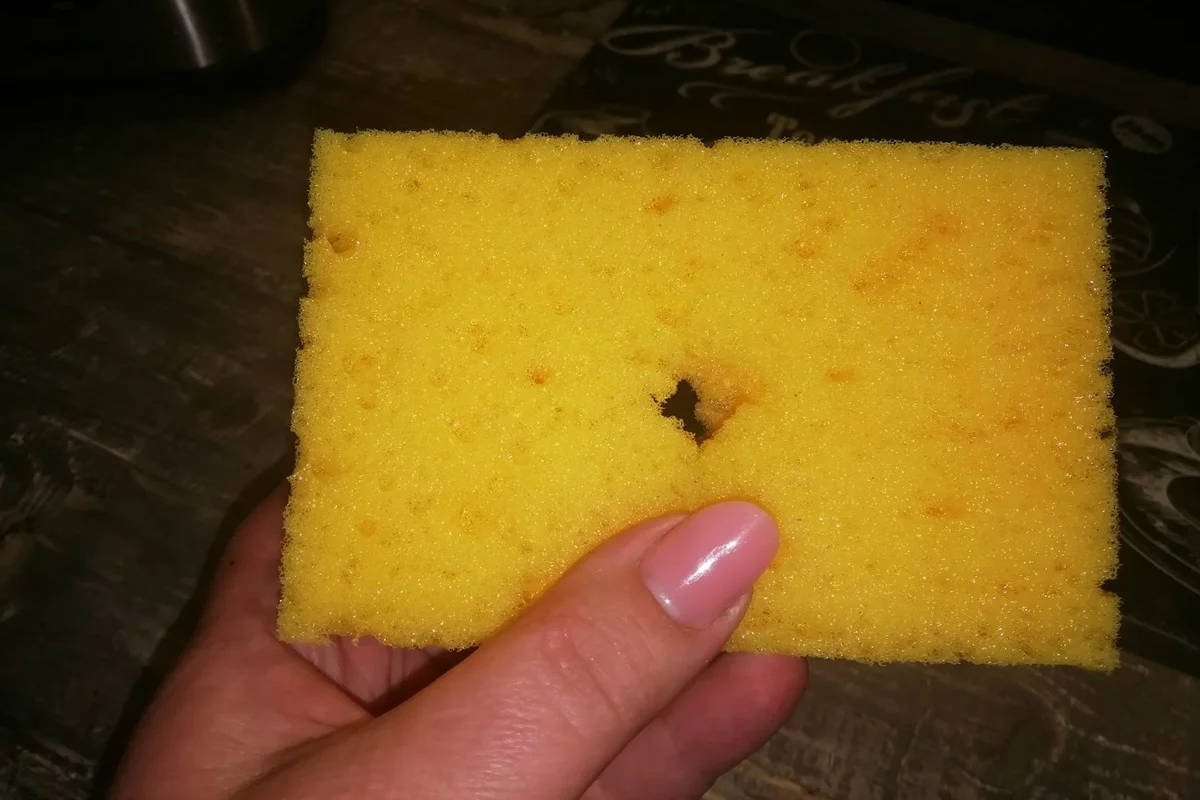 Now you can hang the sponge on the faucet, where it will stay dry and clean. This way it will last longer. After washing dishes, water will drip directly into the sink.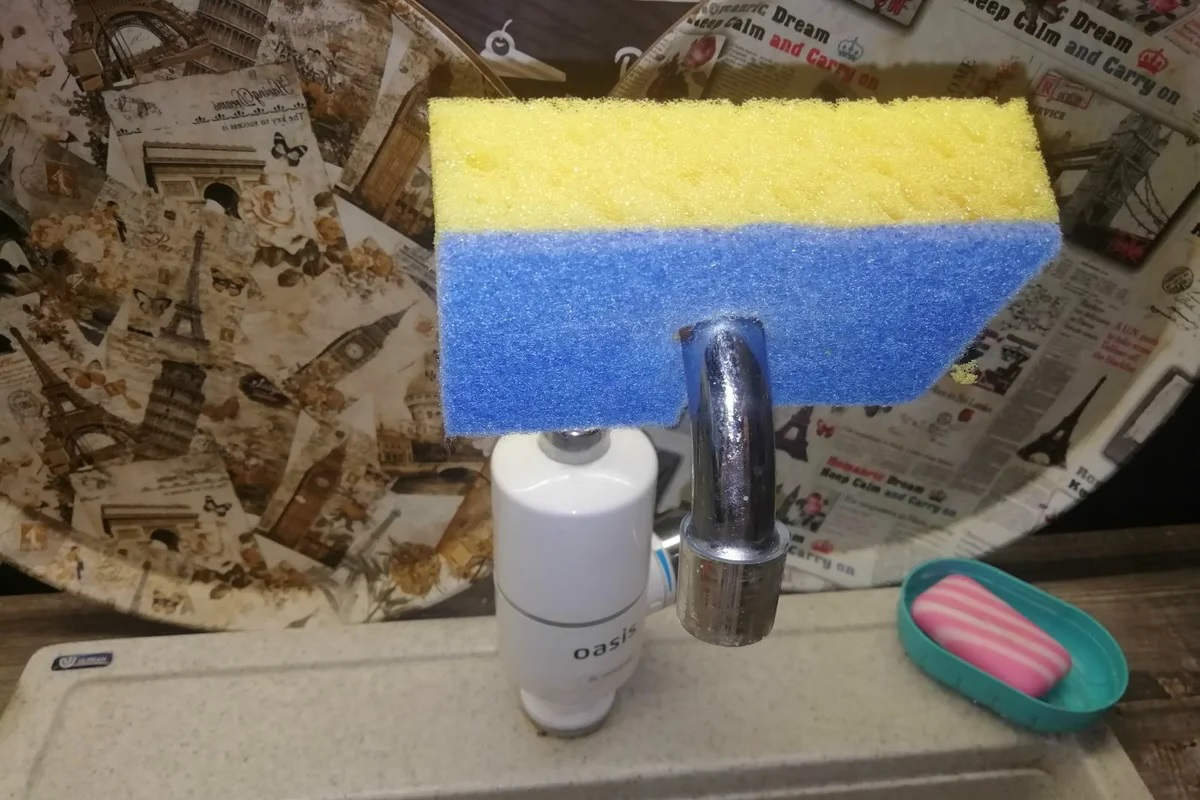 Before that, I stored my dish sponge on a tray. But it was constantly wet. And now I can forget about this problem.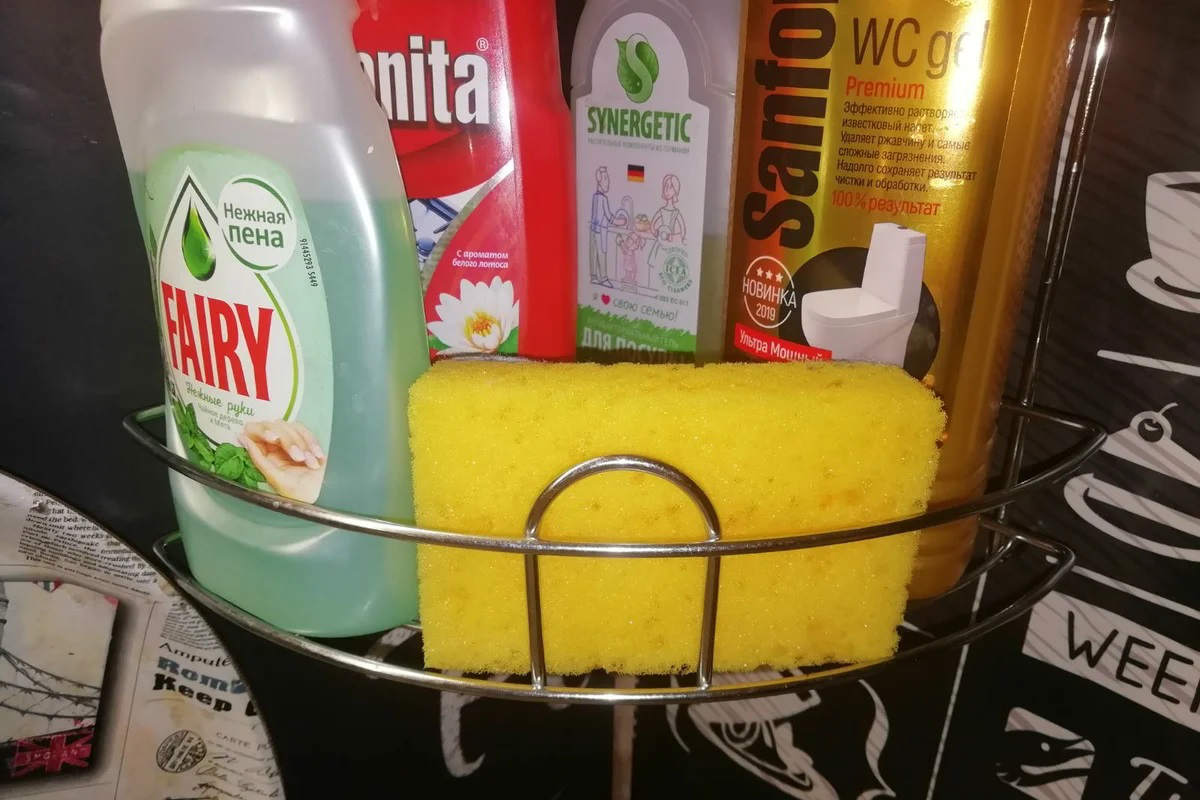 I shared this dishwashing sponge hack with all my friends. Now you also know how to store a dishwashing sponge so that it's germ-free.