Quick Salad Recipes With Avocado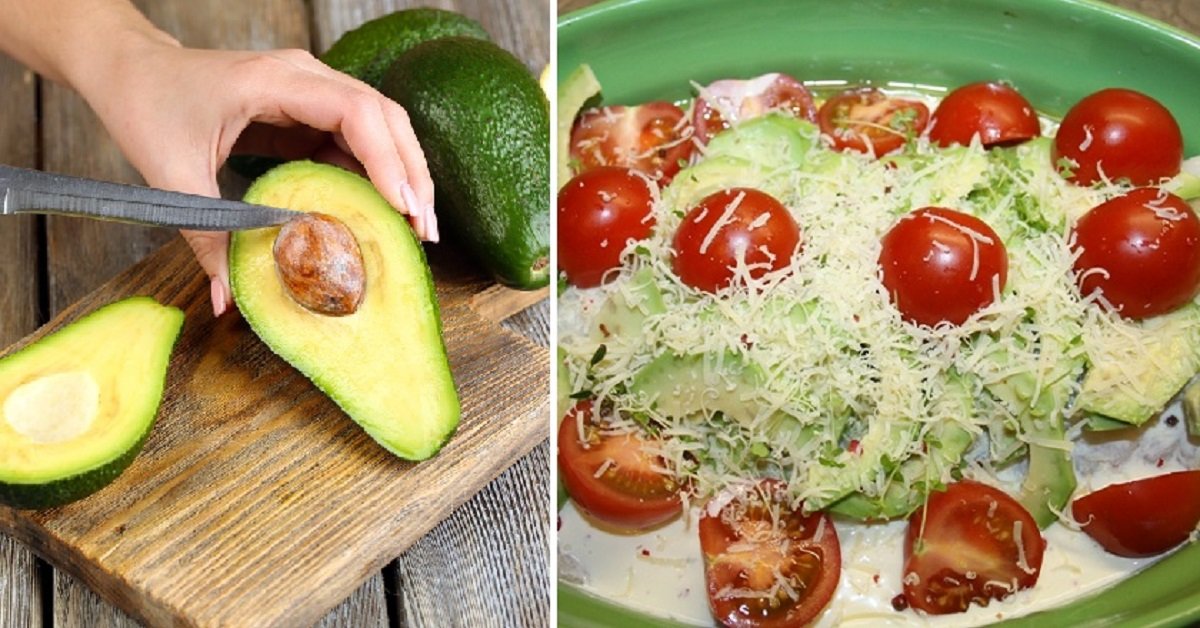 Alligator pear is a name we rarely hear — it sounds a little intimidating, so we call this fruit avocado. Due to its neutral taste, avocado goes well with most products.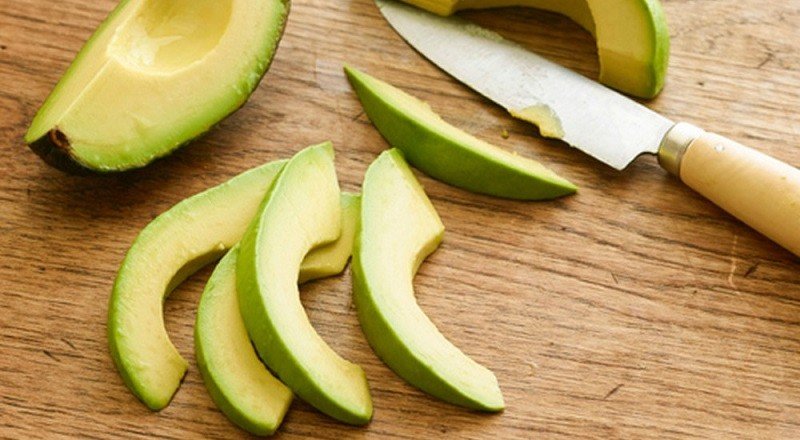 Formerly, this fruit was considered exotic, but today it is part of many everyday meals. We have made for you a selection of three simple, but tasty salad recipes with avocado.
Greek Salad With Avocado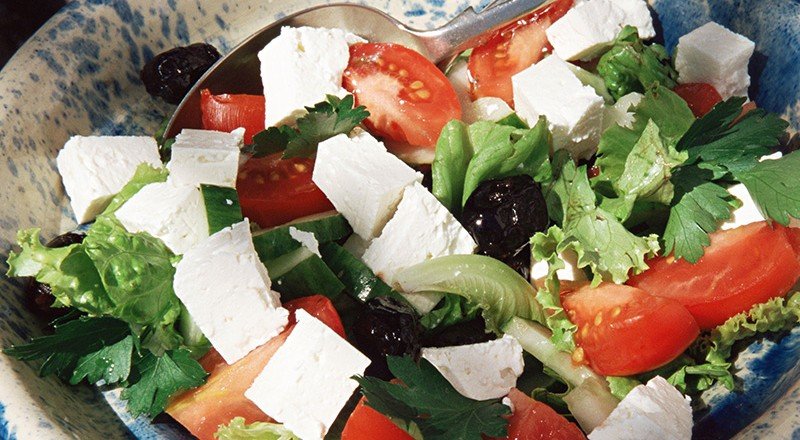 Ingredients:
1 avocado;
3 ½ oz (100 g) tomatoes;
5 lettuce leaves;
3 ½ oz (100 g) bryndza or other soft cheese like feta, goat, or cottage;
3 tbsp olive oil;
½ lime;
3 ½ oz (100 g) black olives.
Instructions:
To make a dressing, mix lime juice, olive oil, salt, and pepper.

Tear lettuce into small pieces. Cut avocado, tomatoes, and bryndza into cubes, olives — in half.
Combine all the ingredients and season with the sauce.
Avocado Hill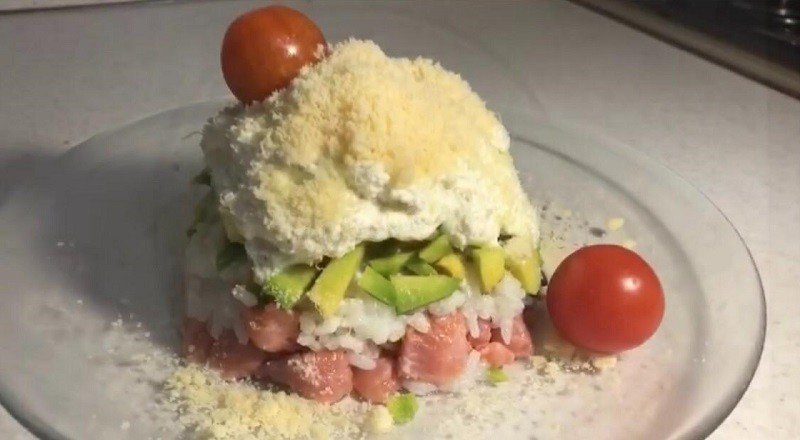 Ingredients:
3 ½ oz (100 g) avocado;
3 ½ oz (100 g) salmon;
2 oz (55 g) curd cheese;
3 ½ oz (100 g) rice;
2 tsp mayonnaise;
3 oz (55 g) Parmesan.
Instructions:
Boil rice and let it cool.
Cut fish and avocado into small cubes.
Assemble the salad in layers: fish, rice, mayonnaise, avocado, curd cheese, mayonnaise. Sprinkle with grated Parmesan.
Refrigerate the salad for a few hours before serving.
Salad With Tomatoes and Baked Avocado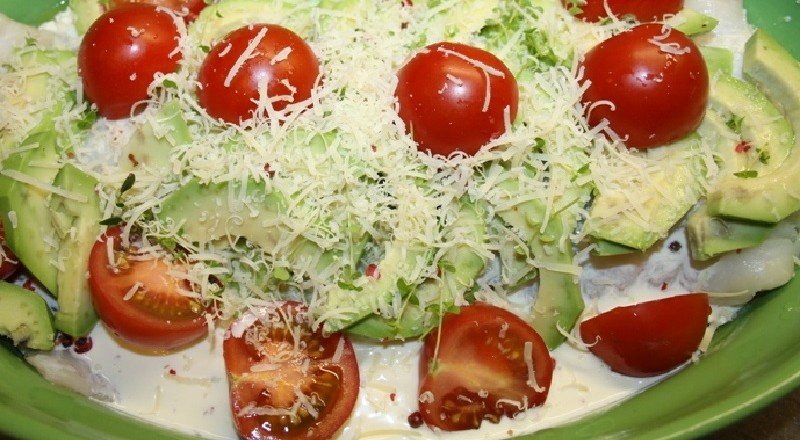 Ingredients:
10 tomatoes;
4 avocados;
2 lemons;
1 red onion;
3 tbsp olive oil;
4 ¼ oz (120 g) hard cheese;
1 oz (30 g) pine nuts;
salt, ground black pepper to taste.
Instructions:
Cut avocados lengthwise and remove pits. Lay them out on a baking sheet cut side down, sprinkle with 2 tablespoons of olive oil and juice of one lemon, season with salt and pepper.
Preheat the oven to 360 °F and fry the avocado until brown. Take them out of the oven and place them on a dish.

Cut the red onion in half rings and mix it with lemon juice, 1 tablespoon of olive oil, salt, and pepper.
Cut tomatoes into fourths and lay them on top of the avocados. Place the onion rings between the avocado halves. Top with onion marinade and sprinkle with grated cheese and nuts.
Despite these vegetable salad recipes with avocado being light, they are also very satisfying. They deserve to take the place of honor on your table.