School Lunch in Japan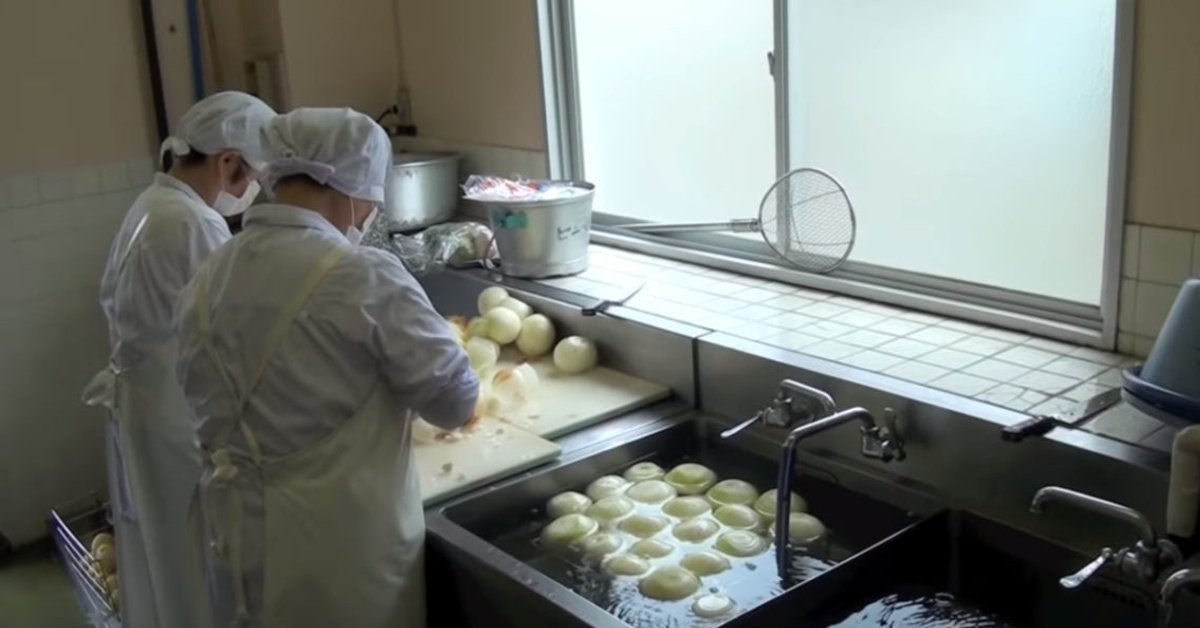 Japan is famous for its fascinating traditions and unique customs, the maintenance of order, and a seriously top-notch snack game. Today, however, we'll talk about school lunch in Japan.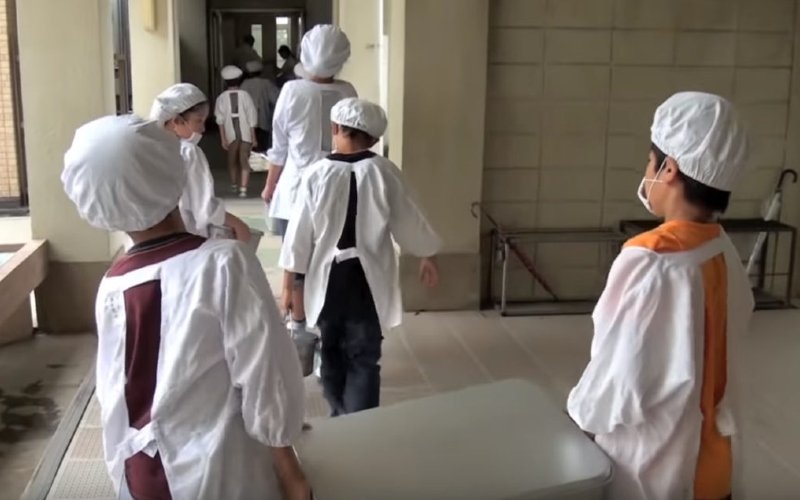 In Japan, school lunch is more than a meal. Not only does it last for quite a while, but it also has an established procedure. One of the students of a Japanese school shared how she and her schoolmates usually have lunch.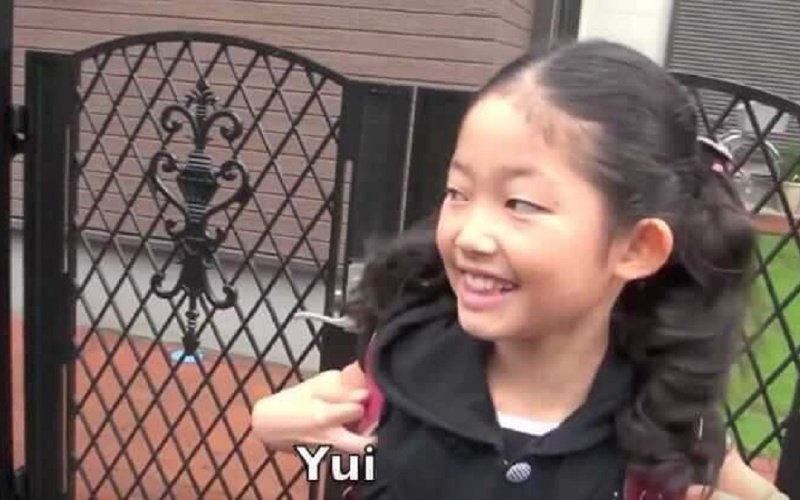 School Lunch in Japan
First and foremost, all canteen employees dress in robes and hats. There are five of them in total, and they start their day by peeling potatoes for 720 schoolchildren. The potatoes, by the way, are grown by the students themselves on the school's farm. After they are done with the potatoes, they proceed to cook fish in a pear sauce. Pears, as you can imagine, are also fruits of the schoolchildren's labor. This time, they also have soup, mashed potatoes, milk, and bread for lunch. Finally, canteen employees distribute all dishes between metal containers — a different one for each class.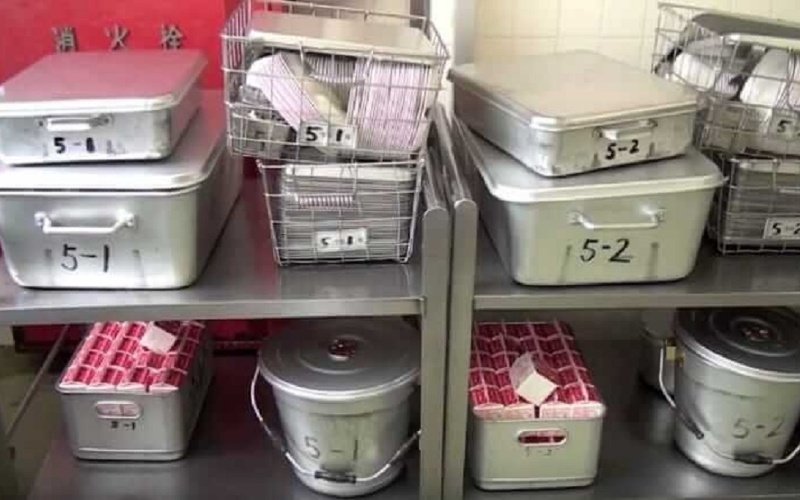 Students have their lunch break after the fourth period. At the very end of the lesson, they stand up and thank the teacher. After that, they begin to prepare for the break, which lasts for an hour. Before going to lunch, schoolchildren put on special robes so as not to accidentally stain their clothes. Moreover, they put on hats and face masks. Next, students wash their hands with antiseptic liquid soap, and the designated few go inside the kitchen to bring out lunch.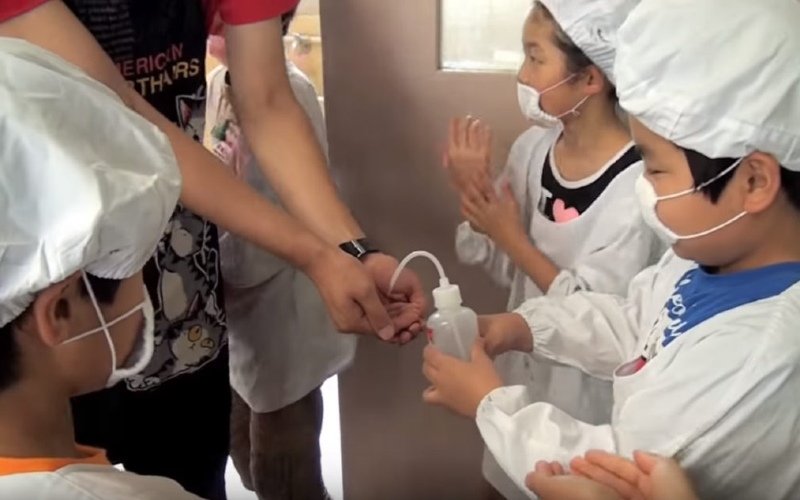 First, they thank the cooks for the food they have prepared, pick up the containers, place them on the delivery carts, and go to the classrooms. Pupils always serve themselves. On this day, the boy in the photo is responsible for distributing milk — he is to give each student a carton.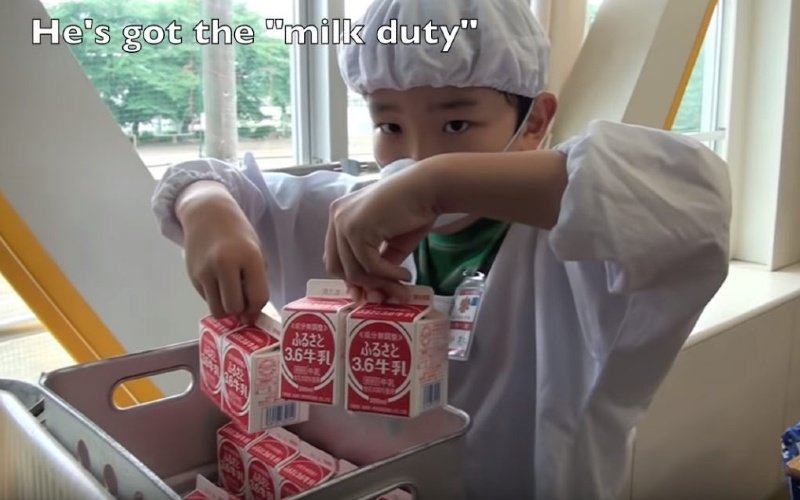 Teachers always eat with their students. Before starting, they talk about the products that are for lunch today: their origin and growing process.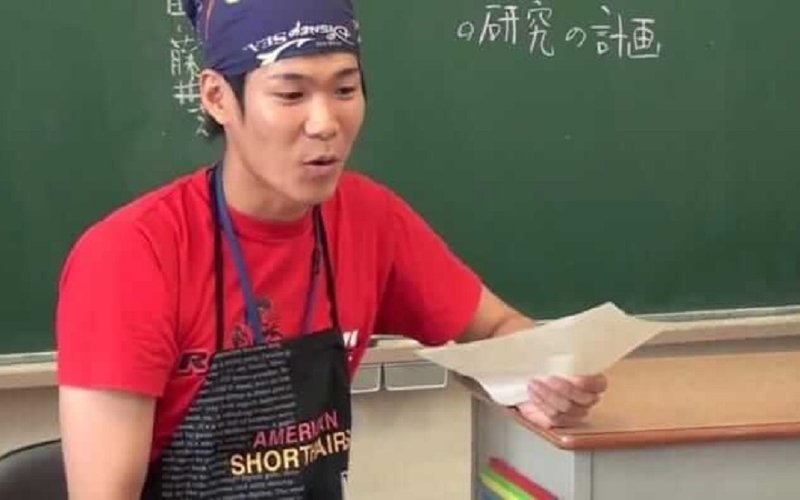 After lunch, they wash their hands and brush their teeth. Each student takes apart their milk carton for easier recycling and places it inside a designated container. Finally, they collect dirty dishes and carry them back to the kitchen.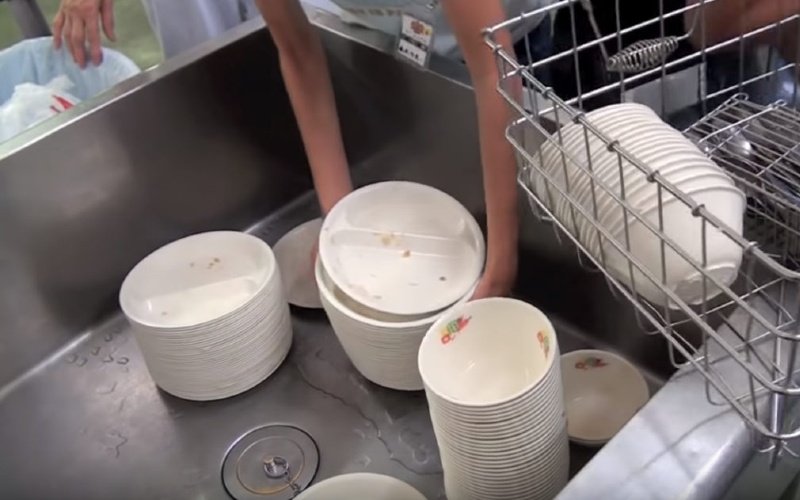 At one o'clock in the afternoon, the students start cleaning the classrooms — sweeping and washing the floors.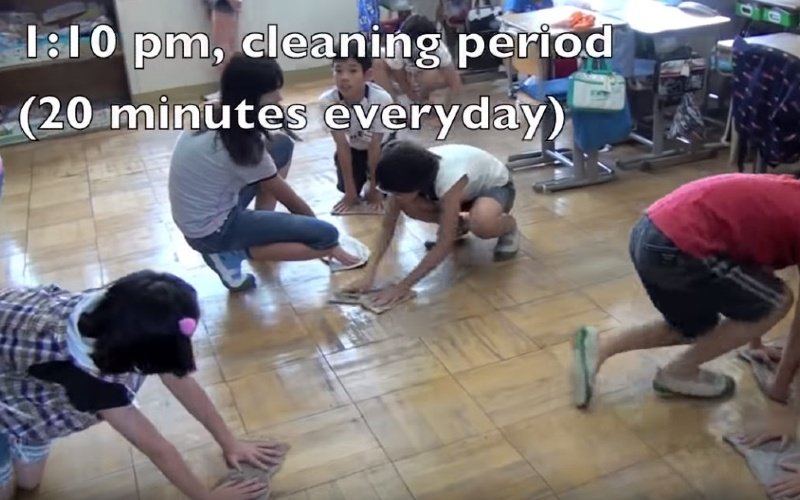 Japan's school lunch program is a model for the rest of the world. Not only does the school teach the curriculum, but it also teaches children to work and take care of themselves. What's the most important thing your school taught you? Please share in the comments section below.