Small Bathroom Designs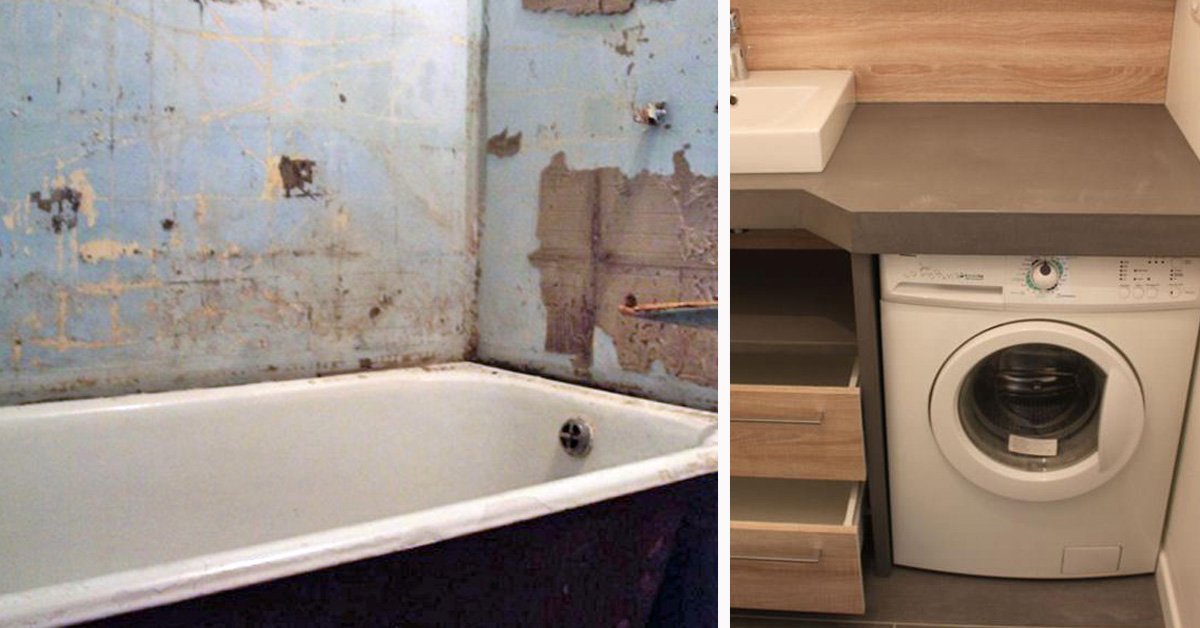 Small bathrooms are quite popular nowadays because by reducing the size of this room, the designers can increase the living space of the apartment. For some, a small bathroom is a big drawback. On the other hand, using the right small bathroom designs you can create a great space that will fill you with energy in the morning and relax you in the evening.
One of the significant difficulties that you can face when renovating a small bathroom is how to fit the washing machine in the room. The average machine is quite big. Nevertheless, this problem can be solved.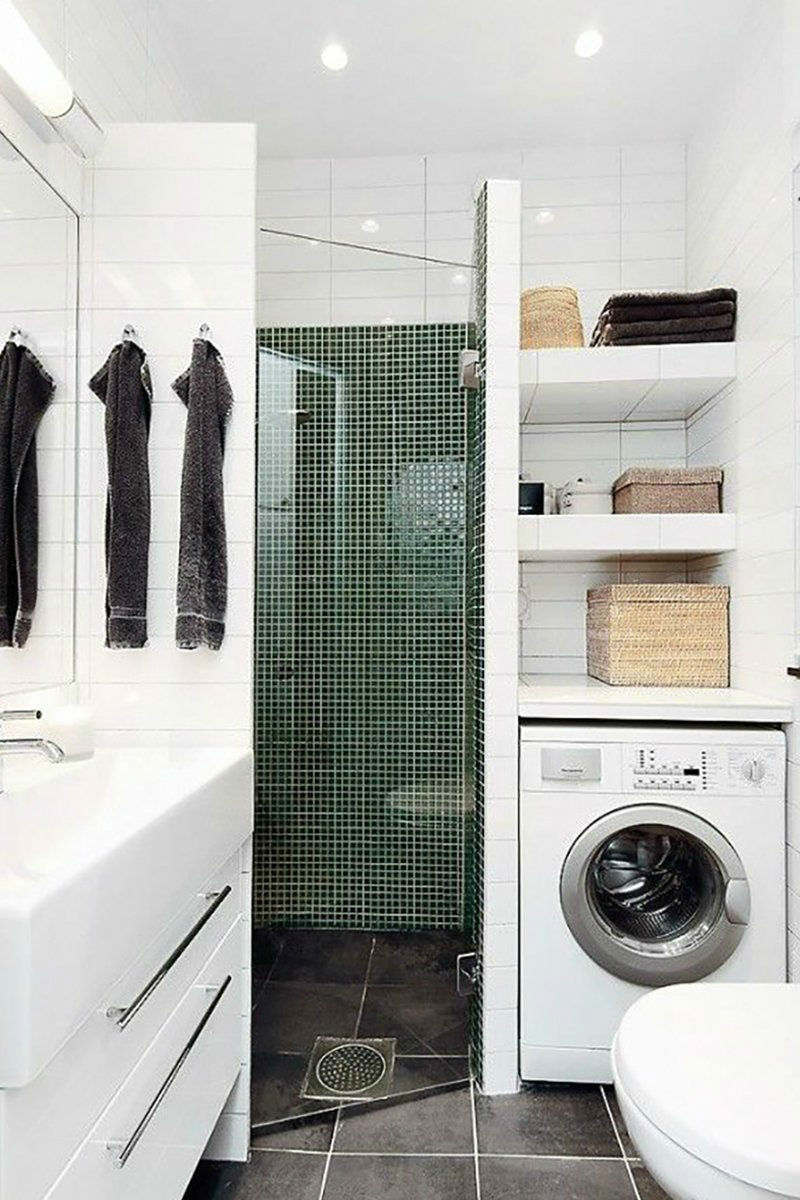 Small Bathroom Designs
We've prepared 9 tips for you on how to install a washing machine in a small bathroom. The third idea just won me over!
The most popular technique in bathroom design is placing the washing machine near the sink. It would look even better if you combine them with one countertop. Hang a mirror above the sink to visually expand the space.

Here's another interesting idea that will significantly save space in the room. But it works only if the sink is high.
I love this stylish solution! Perhaps I'll take it into account.

If there is a compartment in the bathroom, use this space. For example, put a washing machine in there, and the remaining space is great for storing small items.
How do you like this bathroom design? Of course, you can't call it small, but the idea of incorporating a washing machine this way is very clever.

The design of old houses does not provide a place to install a washing machine. This is a good excuse to use your imagination!
You can expand the space in the bathroom by installing a shower stall instead of a bathtub. Often the bathtub takes up half the space of the bathroom. Use this space for the washing machine, cupboards, a laundry basket, and other small things you need.

You can also make a small cabinet for the washing machine, and instead of the door close it with a curtain.
Another great idea. Pay attention to the details!
Lack of space in the bathroom is by no means a dead end. These simple small bathroom designs will help you make the most out of your space. When organizing the space, make sure that all interior details complement each other. What are your favorite small apartment solutions?