Space-Saving Ideas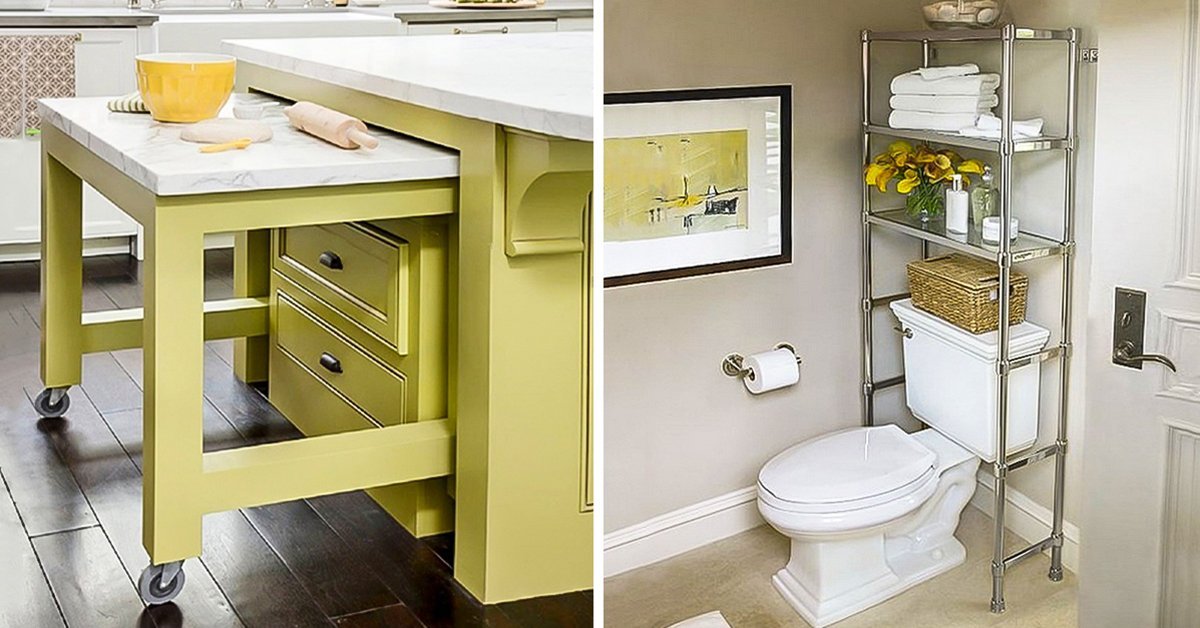 Surely, everyone is familiar with the lack of space in the house. We all have some things at home that we can't decide where to put. This is where space-saving ideas come in handy.
Today we've picked some great examples that will inspire you to organize the space in your house wisely.
Space-Saving Ideas
This way you can hide the bed.
Drawers in the bed.
This is how you can incorporate kids' beds if you live in a one-room apartment.

3 in 1: a bedroom, work desk, and a walk-in closet.
Here's how to organize your workspace and bedroom in the same room.

Walk-in closet in the corner of the room.
Install a rail in your bedroom for the clothes you wear most often.
You can hide the freezer under the kitchen island.

A pull-out table can save space in the kitchen.
This is an ideal place for storing bulk foods.

A corner dish drainer is a practical option for a small kitchen.
Dividers in the drawers help to organize the space better.

Install a glass door in the bathroom, it visually expands the space.
To save space, you can install shelves above the toilet.

A good idea to save space in the bathroom.
Be sure to take into account these amazing space-saving ideas and use them during your renovation. You will be surprised by how much more space you have!