How to Make Sweet Pies With Filling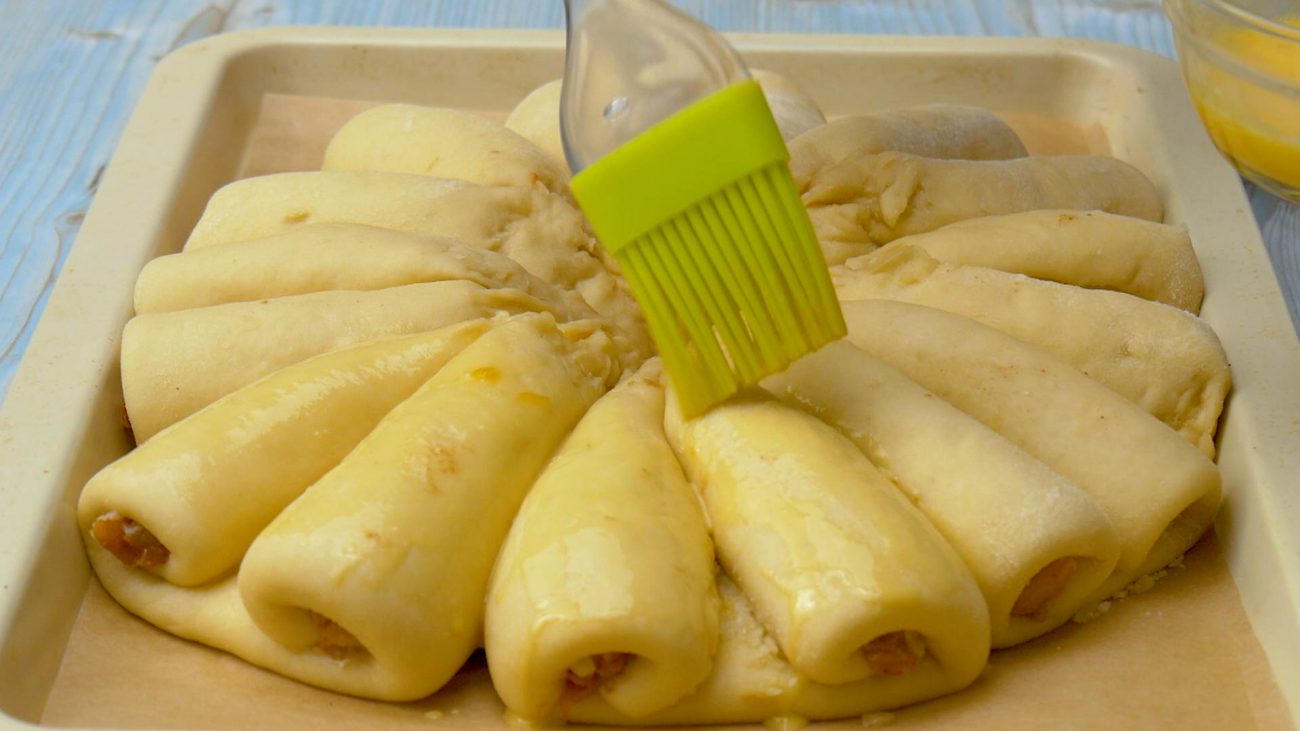 Is there anything more enjoyable than baked goods made with love, especially if it is a delicious and flavorful dessert? With this in mind, we are delighted to provide you with new recipes for sweet pies that will give you a feeling of warmth and coziness.
If you're tired of ordinary charlotte and are ready for experiments, then you'll appreciate this version of an apple pie. The almond pie, however, is for those who like unusual flavor combinations. In this recipe, you can easily replace prunes with dried apricots or other dried fruits. Let's bake some sweet pies, shall we?
Apple Pie With Cinnamon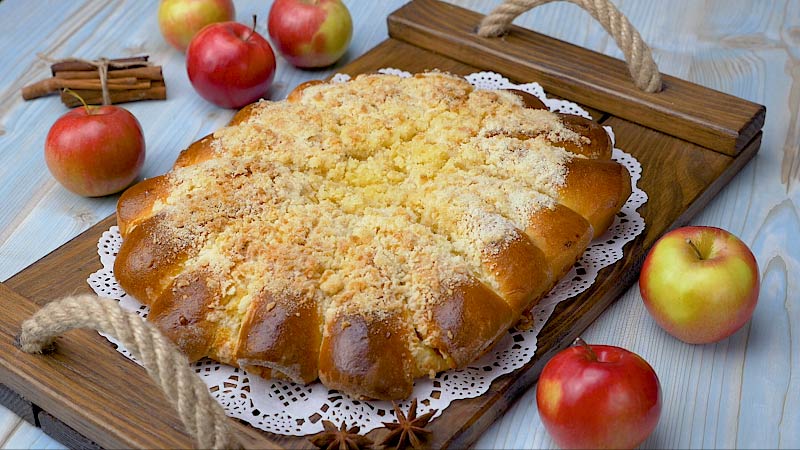 Ingredients:
For the Dough:
1

⅛

lb (500 g) flour;
8 ½ fl oz (250 ml) milk;
1 tsp dry yeast;
1 ½ oz (40 g) butter;
2 ½ oz (70 g) sugar;
1 fl oz (30 ml) sunflower oil;
½ tsp salt;
1 egg.
For the Crumbs:
7 oz (200 g) sugar;
4 ¼ oz (120 g) butter;
5 ¼ oz (150 g) flour.
For the Filling:
5 apples;
1 oz (30 g) butter;
1 tsp cinnamon;
2 tbsp milk;
1 egg yolk.
Instructions:
To make a dough, mix one tablespoon of sugar, flour, and yeast in a bowl, then add warm milk and set aside for a few minutes.
Pour the dough into a larger container and sift the remaining flour for the dough into it. Add the remaining sugar, salt, butter, egg, and half of the sunflower oil and knead the dough.

Add the rest of the sunflower oil and continue to knead the dough. Cover it with cling film and set aside for an hour and a half.
Meanwhile, peel and cut apples into small cubes and place them in a pan with butter and cinnamon. Stew for 5–7 minutes and let cool.

To make crumbs, combine sugar and flour, then grate the butter into the mixture, stir and rub everything with your hands.
Place the dough on a surface sprinkled with flour and knead it. Make eight equal balls and roll each into a cake. Place the crumbs on one half of the cake and wrap it. Then, put some more crumbs on top and apple filling on the sides. Twist the dough from the two sides inward and fix at the base.

Lay the cakes in a circle on a baking sheet lined with parchment, cover with cling film, and let sit for half an hour.
Mix an egg yolk with two tablespoons of milk and coat the pie. Sprinkle it with crumbs and pop in the oven. Bake for an hour and a half at 360 °F.

Let cool before serving.
Almond Pie With Prunes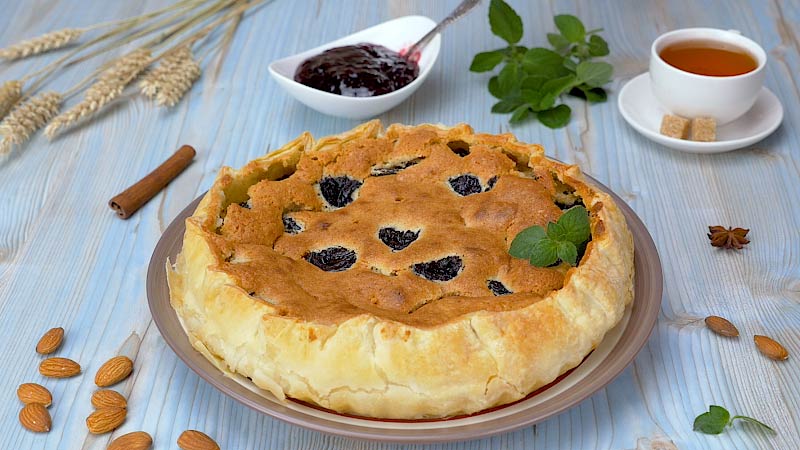 Ingredients:
3 ½ oz (100 g) almond flour;
1 ¾ oz (50 g) wheat flour;
4 ¼ oz (120 g) sugar;
3 ½ oz (100 g) butter;
2 eggs;
2 tbsp cognac;
3 tbsp berry jam;
5 ¼ oz (150 g) pitted prunes;
puff pastry.
Instructions:
Soak prunes in boiling water, then drain through a sieve and set aside.
In a bowl, combine sugar and butter. Add eggs and cognac. Mix in a blender.

Add both types of flour and blend until smooth.
On a surface sprinkled with flour, roll out a layer of puff pastry. Place it in a round baking dish. Brush the base with jam, and then spread with the almond dough.

Lay the prunes in a circle. Cut the excess dough that extends beyond the sides of the dish and wrap the sides over the top of the pie.
Finally, bake the cake for an hour and a half at 360 °F. Let cool before serving.
Homemade sweet pies are a great reason to gather your whole family together for a tea party. And when it comes to such beautiful and delicious desserts, it is high time you surprised your guests as well. Have a wonderful meal!