Tasty Ground Meat Breakfast Recipes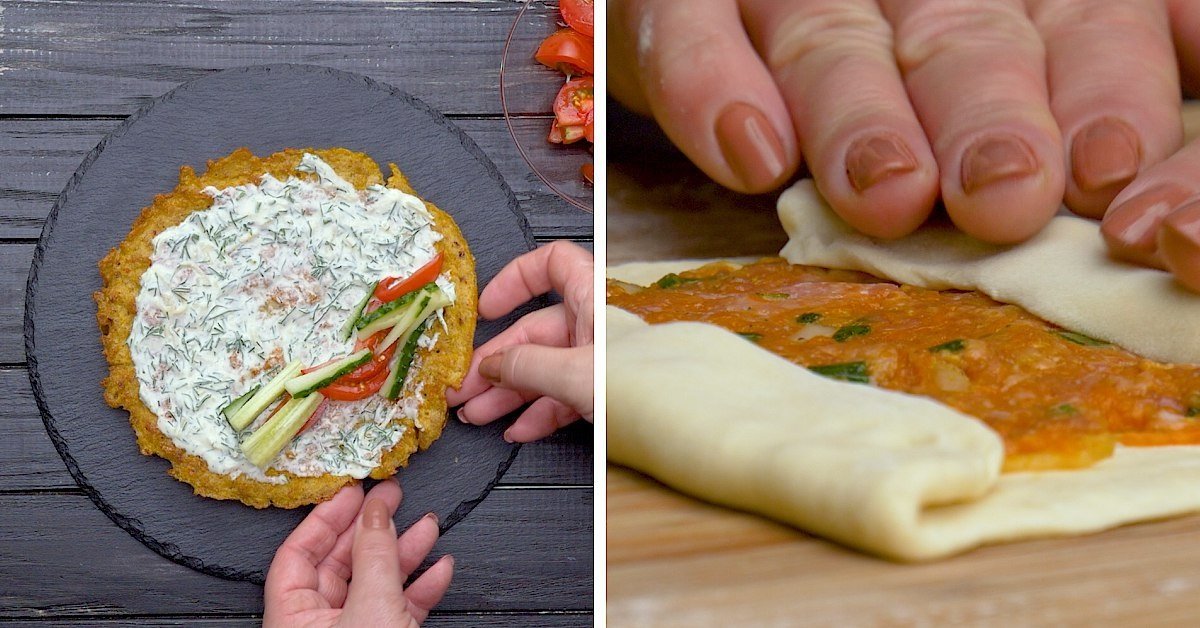 A delicious and hearty breakfast sets the pace for the day ahead — it energizes you and boosts your performance. Do not neglect a full-fledged morning meal and replace it with a cup of tea or coffee. We have prepared two excellent recipes for ground meat breakfast dishes that you will appreciate.
Dishes with meat are equally tasty hot and cold, so you can take them to work as a snack. Fragrant brizol and crunchy pancakes with minced meat are quick and easy, and in just a few minutes, you will enjoy a delicious breakfast.
Brizol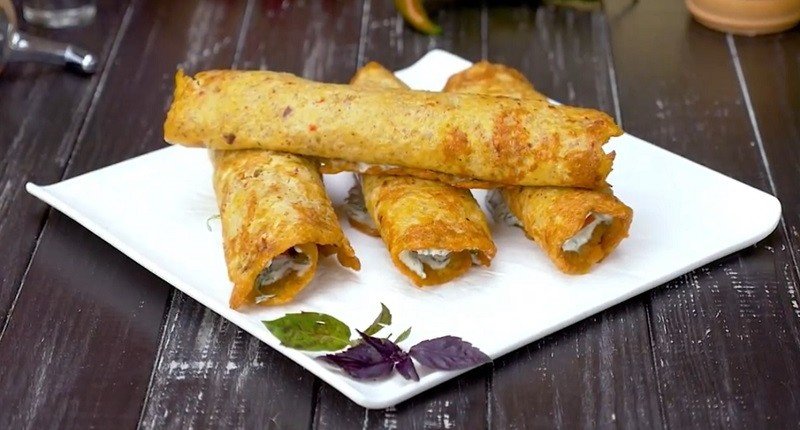 Ingredients:
3 ½ oz (100 g) ground meat
2 ½ oz (70 g) hard cheese
3 eggs
1 tomato
1 cucumber
3 tbsp sour cream
1 clove garlic
2 sprigs dill
⅓ teaspoon salt
¼ tsp pepper
¼ tsp hot pepper
Instructions:
Grate cheese on a fine grater, mix with ground meat, eggs, salt, and pepper.
Heat a pan and lay on it half the mixture and form it into a pancake.

Cover with a lid and fry each side for 5–7 minutes.
To make a sauce, mix grated garlic, chopped dill, and sour cream.

Spread the pancakes with the sauce, place the chopped vegetables on one edge, and form them into rolls.
Pancakes With Ground Meat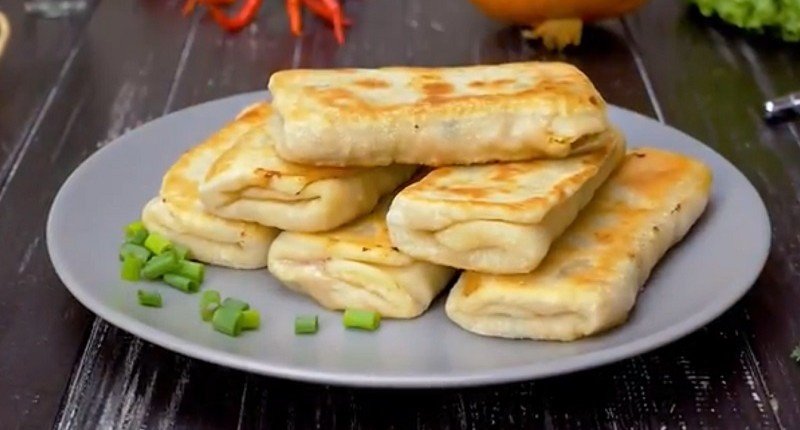 Ingredients:
10 ½ oz (300 g) flour
9 oz (255 g) pumpkin
12 oz (340 g) ground meat
6 fl oz (180 ml) water
1 onion
10 scallion leaves
1 tbsp vegetable oil
½ tsp paprika
½ tsp thyme
1 tsp salt
⅓ tsp pepper
Instructions:
Sift flour, add vegetable oil, water, and ½ teaspoon of salt. Knead the dough.

Grate pumpkin on a fine grater, cut onion, mix. Add minced meat and spices.
Divide the dough into eight portions and roll out each into a 6-inch cake.

Spread the filling on top, and fold as shown in the video.
Place in a preheated pan greased with vegetable oil and fry each side for 10 minutes under the lid over low heat.
If you are accustomed to starting your day with a sandwich, you should try these great snacks with ground meat — they will become your version of the perfect breakfast!