The Main Rules of Swedish Death Cleaning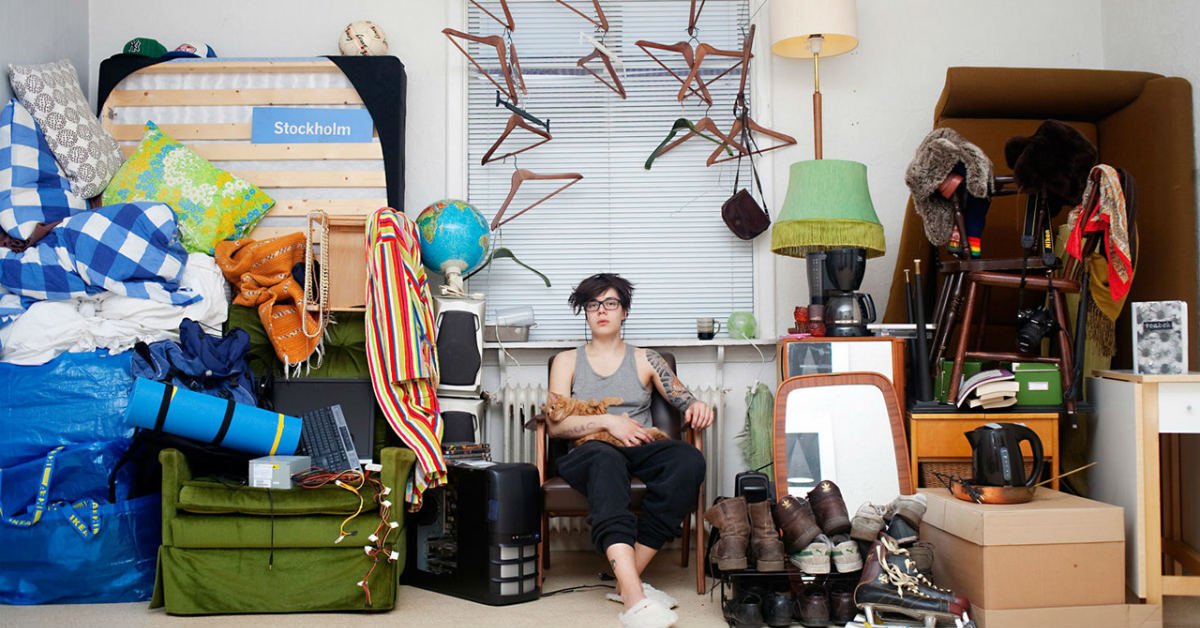 Swedish cleaning is as consistent and smart as the Scandinavians are. Swedes are worldwide famous for their love of cleanliness. There are no piles of unnecessary junk in Swedish houses, and the interior has a lot of white color. This way any dust becomes clearly visible, so you need to clean it often and thoroughly.
To make the house shine clean, Swedes will spare no time and effort. Over the years, many tricks of faster and more efficient cleaning have accumulated in their memory. Today we are going to tell you about 6 life hacks that Swedes use for tidying up.
Cleaning Life Hacks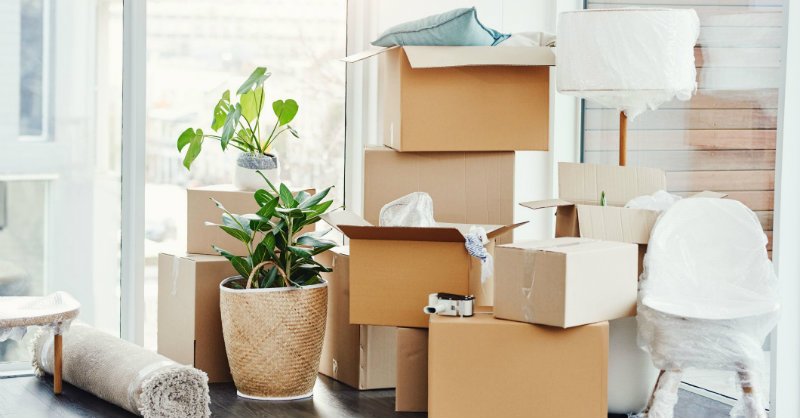 Test these simple tricks out and become as skillful as Swedes!
Clean From Left to Right and From Top to Bottom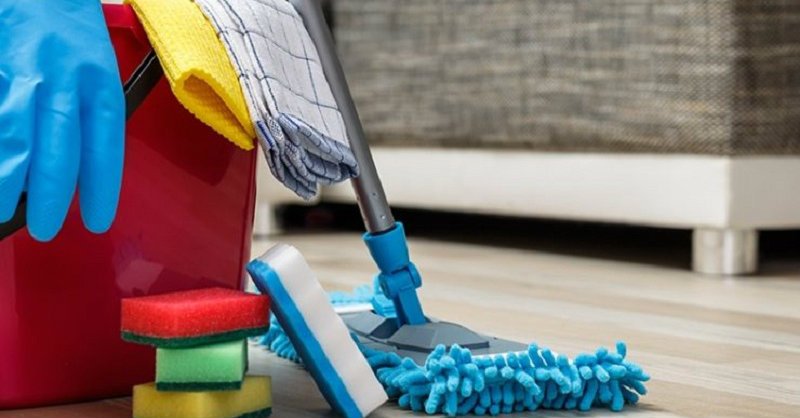 This life hack will save you time on cleaning. Brush off dust from the top shelves, and use the mop and vacuum cleaner at the very end. In order not to rush around the apartment and miss anything, it is best to clean the room from left to right.
Save on Dry Cleaning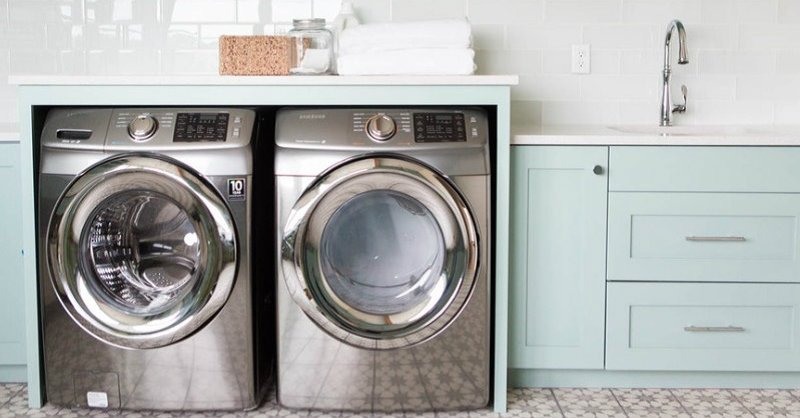 Pillows, rugs and jackets — all these sizeable things can be cleaned in your washing machine. The main thing is to choose the right mode. Here are some recommendations:
for washing duvets, throw blankets and pillows, choose a mode with plenty of water;

if your machine has a mode for outerwear, safely load membrane jackets — this way sportswear won't be damaged. To prevent the jacket from deforming, button it, and on the contrary, open the zippers and pockets;
it is best to dry things in drying machines. It is fast and safe. In addition, the clothes don't dry out, so they are easier to iron.
Dishwasher Is Not Just for Plates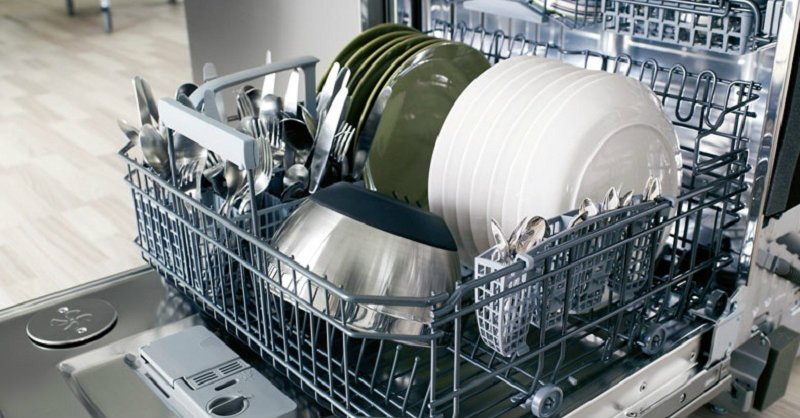 There are a lot of rumors about dishwashers: they allegedly use a lot of electricity, take up half of kitchen space and are generally useless. In fact, this machine can simplify your life and clean half of your household items.
A dishwasher can be entrusted with cleaning a stainless steel grill, a shelf from a refrigerator, a baking sheet, as well as platters, figurines, vases and even plastic children's toys. Many models have height-adjustable baskets, so even a large object will fit in it.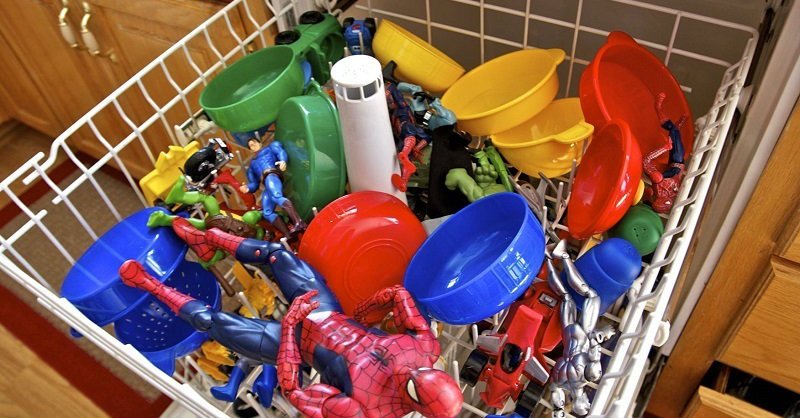 Some things are better not to wash, otherwise they will lose their presentation. Among them:
cast iron items (pots, pans, woks)
wooden, copper, brass and enameled dishes
lead glass
porcelain with gold trim and glaze decor
vacuum flasks and thermo mugs
knives, strainers and graters
Get Sparkling Windows and Mirrors Without Chemicals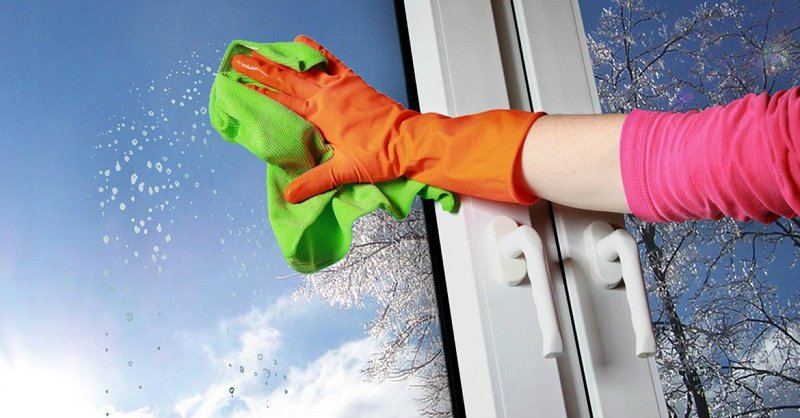 Out of household chemicals? Use an environmentally friendly vinegar mixture to clean windows, glass surfaces and mirrors.
Combine a tablespoon of vinegar with 1 ½ l (1 ½ qt) of hot (not boiling) water, pour into a plastic spray bottle.
Apply to a dirty surface, let it set for a while and wipe clean with a rag. The product leaves no film, is budget friendly, and the surface sparkles like new!
Clever Dust Cleaner Idea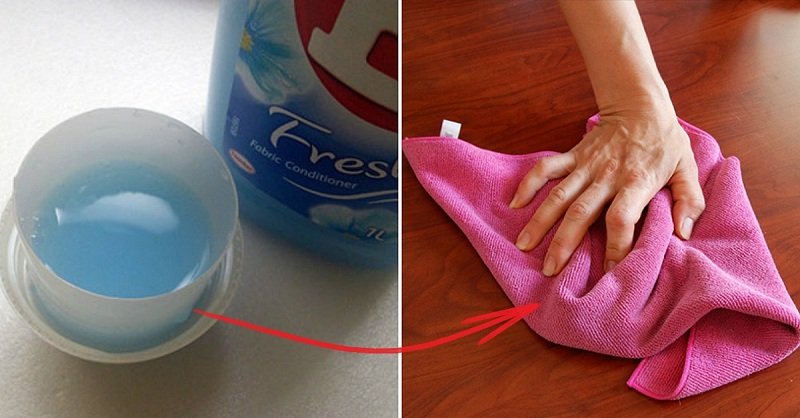 How to make dust appear less frequently? Just damp a cloth in the fabric softener — this way dust will accumulate much more slowly.
If you are still not using microfiber rags, we recommend that you purchase them. They wipe surfaces much cleaner even without detergents, absorb moisture faster and remove dirt and grease without leaving scratches.
The Bath Sparkles Like New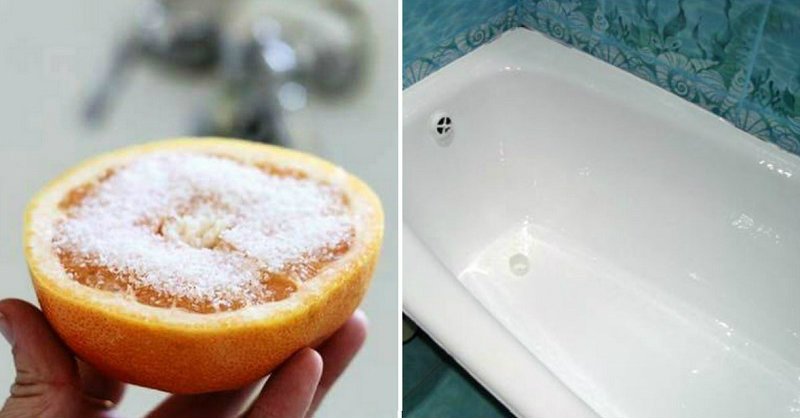 All this due to an ordinary grapefruit. It will wash off even the old limescale in just a few minutes and won't harm the delicate skin of your hands.
Divide the fruit in half and apply finely ground salt on each part. Apply the halves on the dirtiest areas and rinse with water after a few minutes. A sparkling bath with citrus aroma is ready!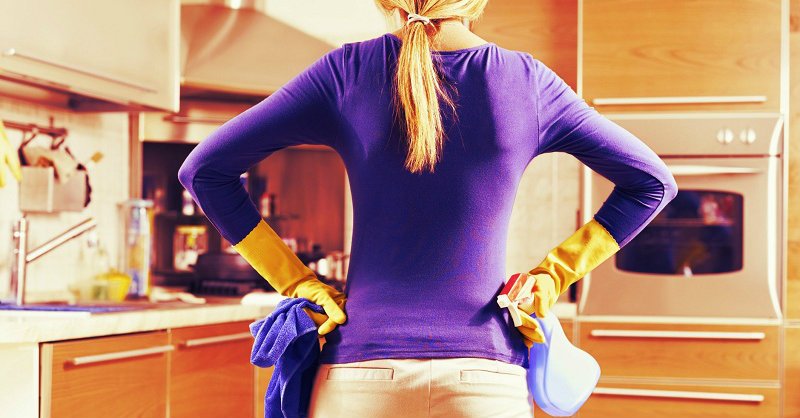 Swedish death cleaning, known worldwide as döstädning, has become a trend due to a special philosophy. This large cultural layer reveals the Swedish approach to life and even death. Strange, but interesting outlook!
What tricks do you use to clean your house? Share them with us in the comments below.