Transitional Style Bathroom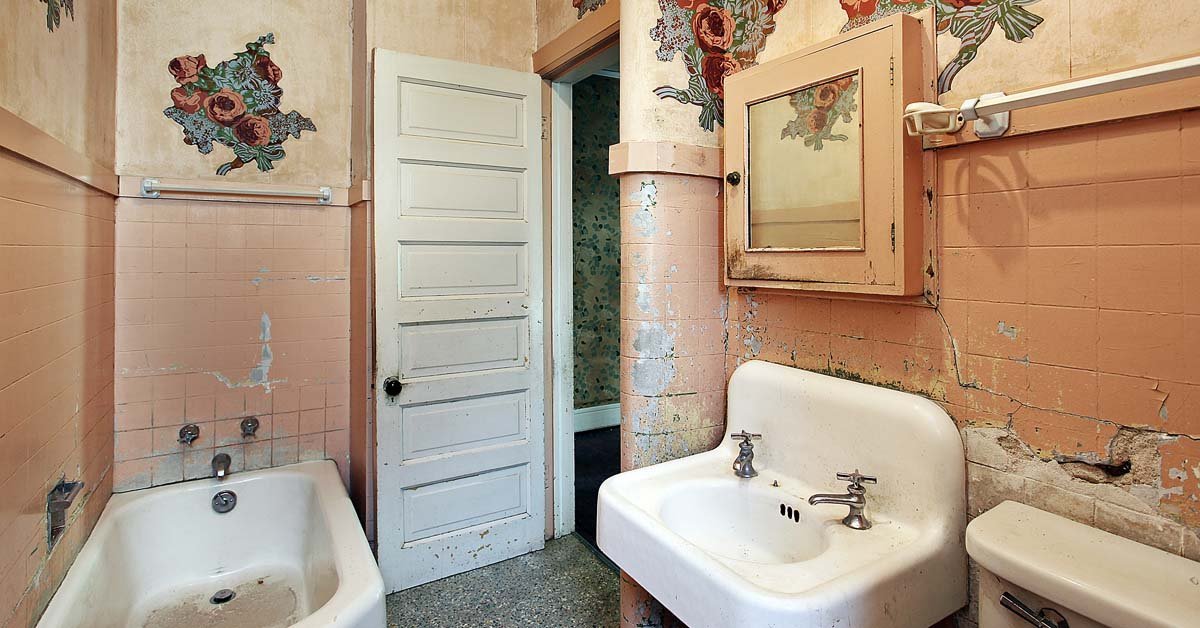 Modern interior design favor simplicity and minimalism. That is why the transitional style has become so popular among designers lately. It uses natural materials and pastel colors, which are designed to create comfort and particular aesthetics. Transitional bathrooms look especially good.
© Depositphotos
Today we're going to talk about creating a transitional bathroom and the nuances you need to know.
Transitional Style Bathroom
The transitional style is a modern style with warm and cozy elements. It combines minimalism and traditional interior. With the right approach, such a fusion will give an excellent result: a cozy but modern room filled with light. How do you achieve a transitional style? What elements to use? Let's find out.
Color Palette
In this style, designers suggest using natural colors. For example, earthy tones: khaki, light chocolate, milk. These shades will make the space cozier and help you relax.
Also pay attention to white, gray, beige, and blue colors. This palette is perfect for a bathroom design.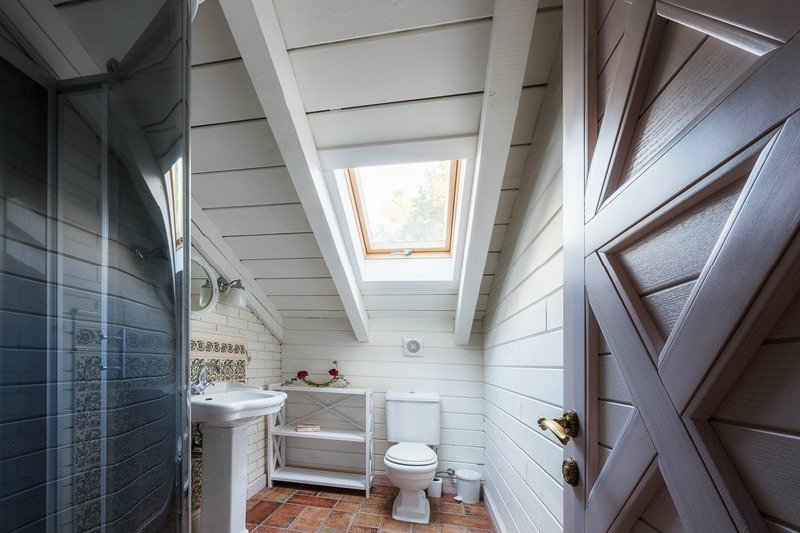 © Depositphotos
Functionality
One of the main features of a transitional bathroom is its functionality. It is equipped with shelves, cabinets, and rails that are used as efficiently as possible. Every inch of space in this design is used to the fullest, which is why this style is so good for small rooms.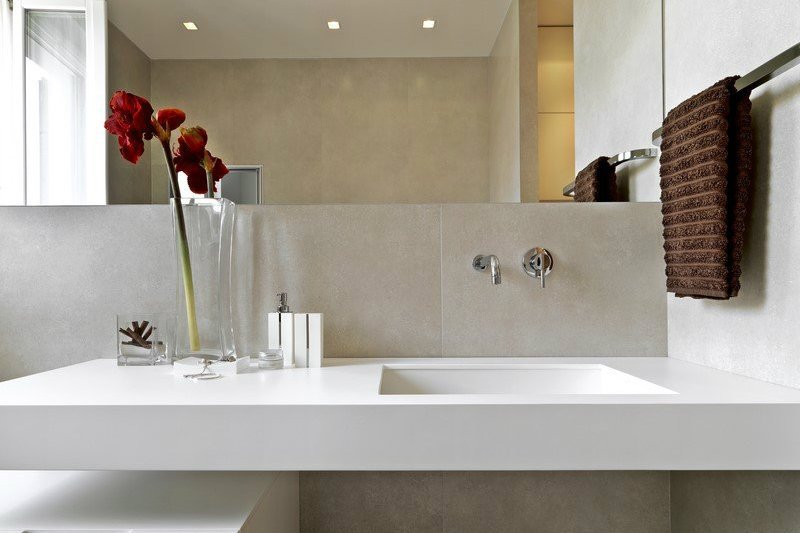 © Depositphotos
By the way, in a transitional style, designers prefer to replace massive bathtubs with convenient shower stalls. Looks great, doesn't it?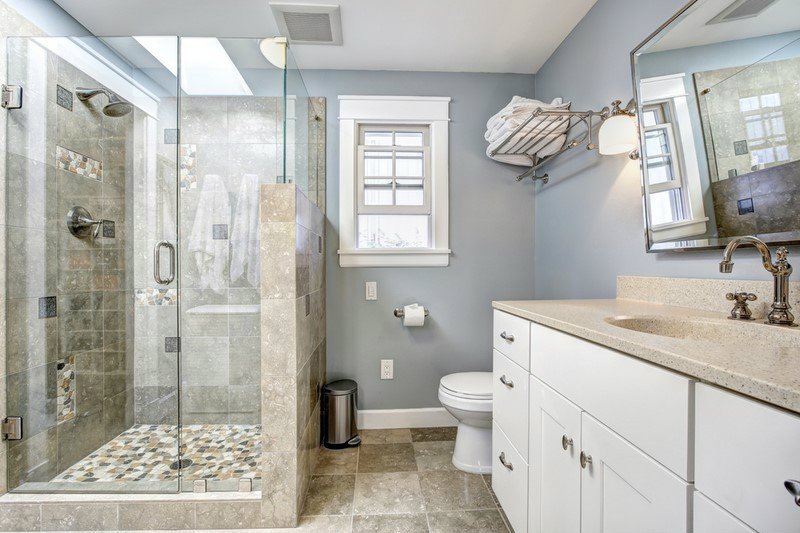 © Depositphotos
Cabinets
In a transitional style, all cabinets, and drawers are as functional as possible. You can see wood surfaces and decorative details quite often. It doesn't have to be expensive rare wood, the main thing is that the material has a good structure.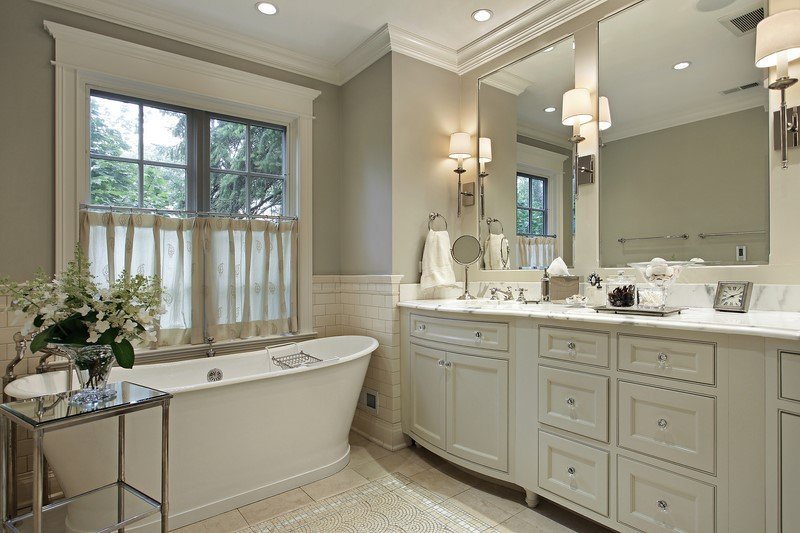 © Depositphotos
Countertops, Sinks, and Faucets
The transitional style usually uses quartz, granite, or marble sinks. Often, sinks are built into furniture or raised above it to create additional space. Faucets are made of stainless steel or chrome. But the way you combine the elements of the interior is much more important than the materials themselves.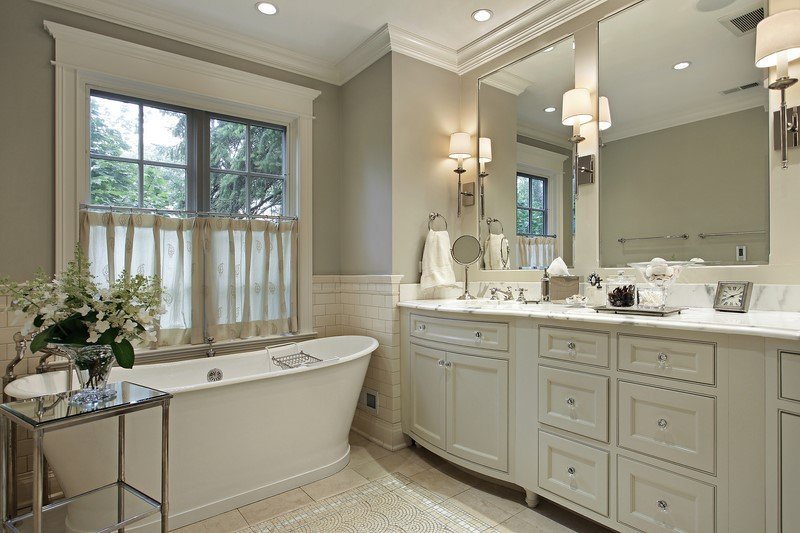 © Depositphotos
Flooring
Typically, transitional style bathrooms use ceramic or stone tiles. Designers often prefer to use matt floor tiles because they are not so slippery and don't ruin the overall style.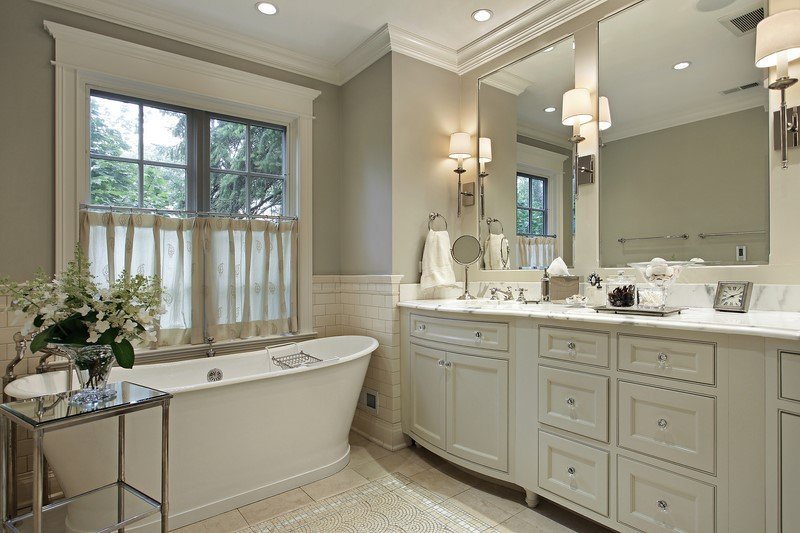 © Depositphotos
It may seem that this style will cost a lot of money. However, it's possible to make everything from simple and inexpensive materials. You need to create smooth transitions, harmonious combinations in everything — then you will get the most beautiful bathroom.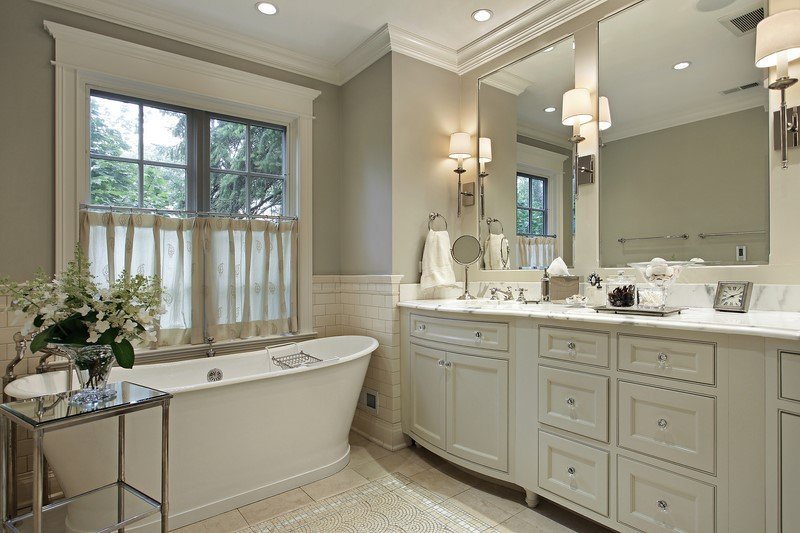 © Depositphotos
The main charm of the transitional style is the atmosphere of peace and coziness. No sharp edges, strident colors, or any clutter. Each design element must fit the style. The combination of all these elements will help to create not just a room, but a cozy place where you will enjoy your time. What do you think of transitional style in design?