Traditional Turkish Dishes To Try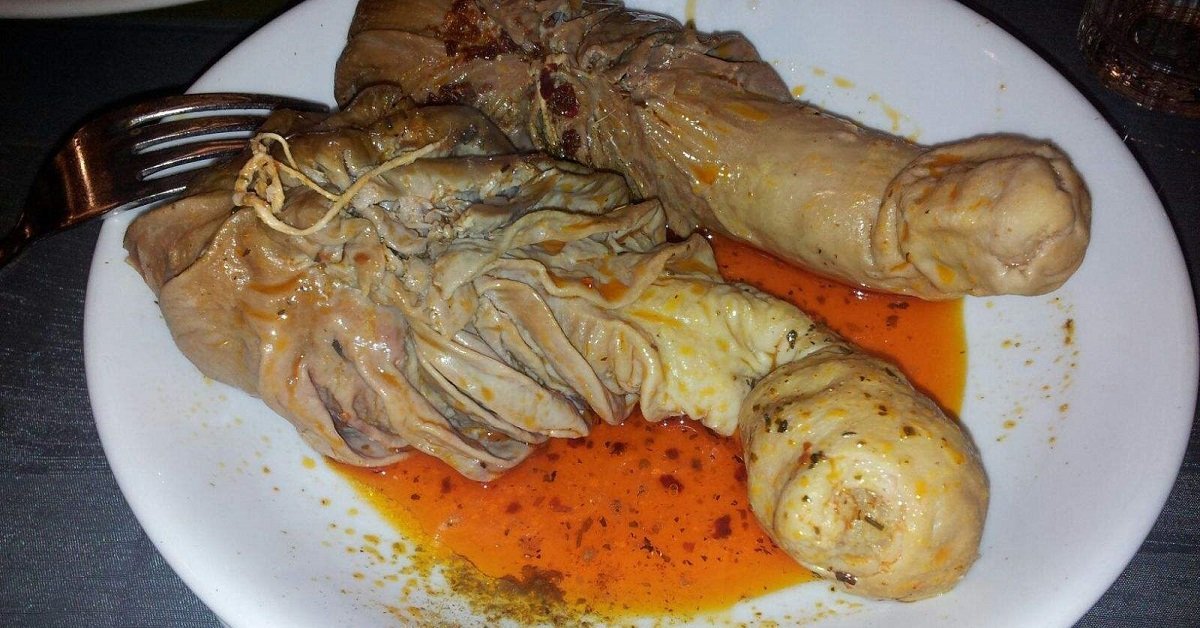 Turkish cuisine is one of the most varied and diverse in the world. However, most visitors' knowledge of it is limited to their all-inclusive holiday experience, which is a shame, as Turkey is one of the most gastronomically rich countries in the world. Rarely, we have the chance to get acquainted with the delicious and complex Turkish dishes.
Every region of Turkey has its own unique specialty dishes. Both the names and appearances of many of them would surprise, if not shock, foreigners. For adventurous foodies, Cook It offers a gourmet tour across Turkey with eight traditional Turkish dishes that your stomach will surely enjoy.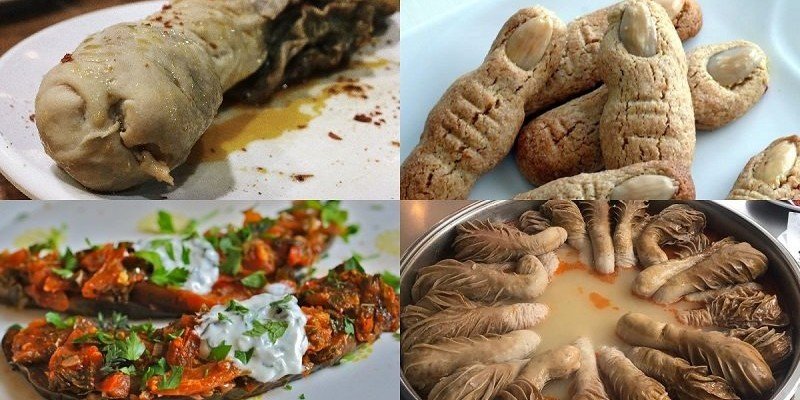 Imam Bayildi (The Imam Fainted)
If you fancy eggplant, you'll almost 'bayildi' from how delicious it is, as well.
Ingredients:
2 eggplant
8 tbsp olive oil
2 onions
2 bell peppers
4 tomatoes
5 garlic cloves
2 tsp ground red pepper
6 tbsp finely chopped walnuts
1 bunch cilantro
1 bunch parsley
2 tsp cumin
salt and ground black pepper to taste
Instructions:
Cut eggplant in half lengthwise. Remove part of the pulp from each half and slit the eggplants down the middle, being careful not to cut through the skin.

Sprinkle with salt and let sit for an hour before removing all excess water by squeezing the eggplant.
Brush the inside of each half with oil and fry the eggplant in a skillet for 5–7 minutes.

Meanwhile, finely chop onion, tomatoes, and bell peppers and press garlic.
Fry the onions in a skillet until soft. Add ground red pepper, tomatoes, bell peppers, and nuts. Finely chop herbs and add them to the pan, as well, along with salt, pepper, and cumin. Sauté for 5 minutes.

Fill the eggplants with the mixture — inside the slits.
Place the eggplants on a baking sheet, drizzle with olive oil and bake in the oven preheated to 360 °F for about 30 minutes. Enjoy your meal!
Kadin Budu (Lady Thigh Meatball)
From time immemorial, Turkey chefs were mostly men who immortalized their admiration for the beautiful half of humanity in the names of their dishes.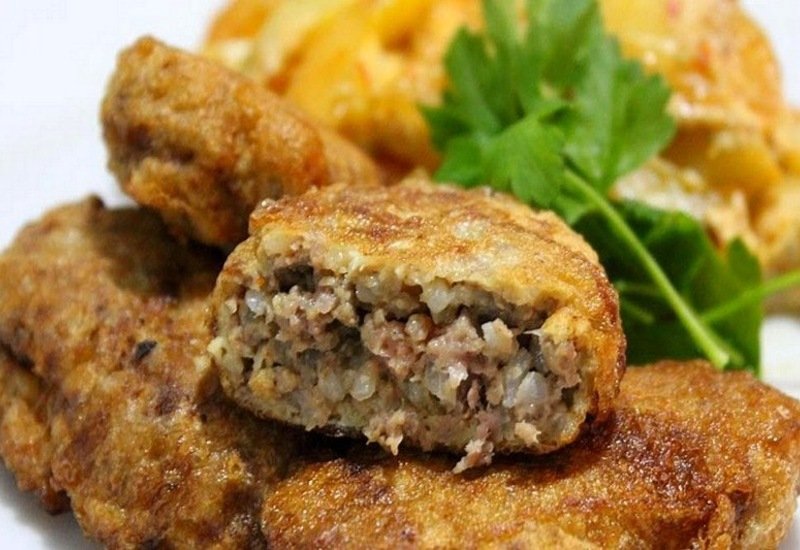 Ingredients:
14 oz (400 g) ground meat
2 onions
½ cup rice
½ cup flour
2 eggs
½ bunch parsley
3 tbsp olive oil
1 egg yolk
vegetable oil for frying
salt and ground black pepper to taste
thyme on the tip of a knife
Instructions:
Cover rice with two cups of water and boil.

Meanwhile, peel and finely chop onions. Fry in oil until golden brown and then add ground meat.
Cook for several minutes until the juice evaporates from the ground meat. Then remove the pan from the heat.

In a bowl, mix the ground meat with egg yolk, boiled rice, finely chopped parsley, and spices. Pop in the fridge for half an hour.
Beat eggs in a small bowl.
Get the ground meat out of the refrigerator, form oval patties, dredge them in flour and dip them in eggs.

Fry on both sides in hot oil. Serve hot, and enjoy!
Vezir Parmagi (Vizier's Fingers)
One of Turkey's signature dishes with an odd name features pastries with syrup.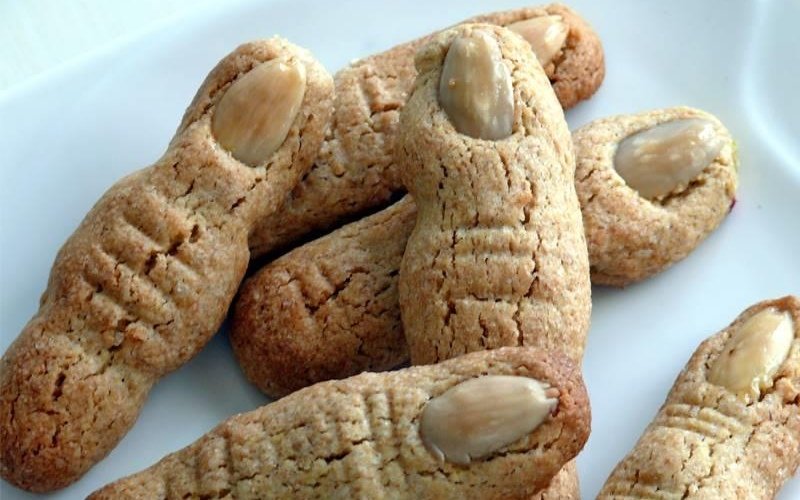 Ingredients:
For the Dough:
2 eggs
1 cup sugar
2 cups flour
1 tsp cinnamon
1 packet of vanilla sugar
½ tsp baking powder
7 oz (200 g) butter
For the Syrup:
3 cups sugar
3 cups water
Instructions:
Melt butter over a pan of simmering water. Reserve some for later before adding sugar, flour, vanilla sugar, cinnamon, egg, and one egg white to the rest.
Knead the dough and use it form elongated shapes, like those of fingers.

Mix the remaining yolk and butter. Dip each 'finger' in the resulting mixture.
Bake the pastries in the oven until golden brown.

Make a syrup by combining sugar and water, and dip each pastry for in it for a minute or two. Serve chilled.
To better match the name, press half an almond into each 'finger.' Enjoy!
Baba Ghanoush (Spoiled Old Daddy)
This appetizer consists of charcoal-grilled eggplant, peppers, and tomatoes. Baba ghanoush, known as eggplant salad, is a beloved dish in Egyptian, Jordanian, Syrian, Palestinian, and Lebanese cuisines.
Sillik Tatlisi (Sweet Courtesan)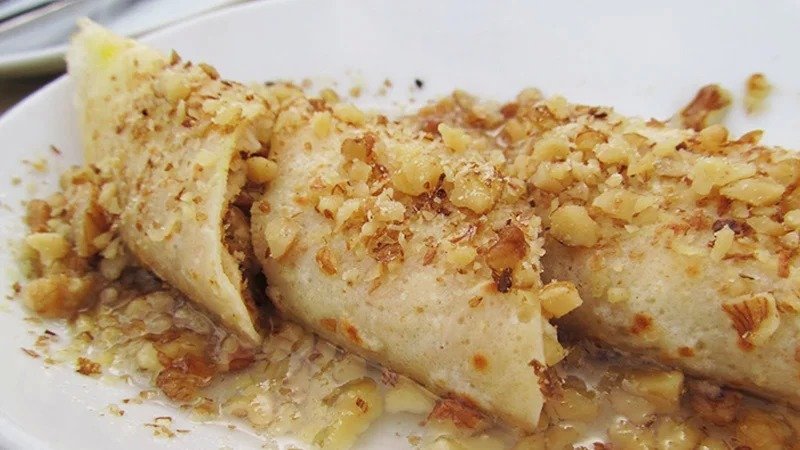 Turkish sources say that this dish got this name because it crumbles. The batter is similar to that for crepes, whereas nuts and cream make the filling. Typically, it is sprinkled with pistachios.
Pirtimpirt (Torn Into Pieces)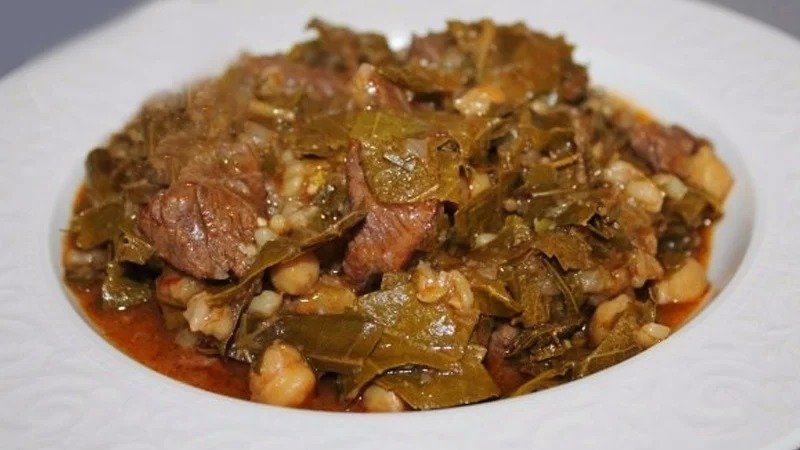 Like the popular dolma, this dish is made with fresh grape leaves, which give it a slightly sour taste. The leaves are accompanied by chickpeas and meat. It is said that this dish got its name because the recipe calls for chopping grape leaves.
Derdimi Alan (Sorrows Away)
This dish is one of the most popular desserts in the province of Sparta. The sweet features lavash pieces mixed with grape fruitage and hot butter.
Sirdan Dolmasi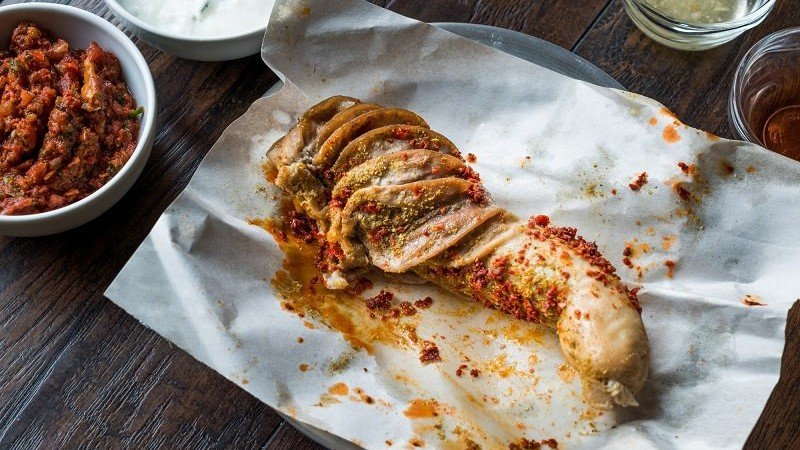 Sirdan is a popular dish in the Turkish province of Adana. Made from the innards of sheep or cow, the stomach is stuffed with seasoned rice, meat, and onions, then stitched together.
Not everyone in Turkey is willing to eat it, but you can find it on every corner of Adana regardless.
Stuffed lamb's stomach is one of the most beloved Turkish dishes, best known for its rich taste. When serving, it is traditionally sprinkled with caraway seeds and other spices.
We hope you enjoyed learning about these traditional Turkish dishes. Which one are you most excited to try?