Unique Wedding Cake Toppers for Dog Owners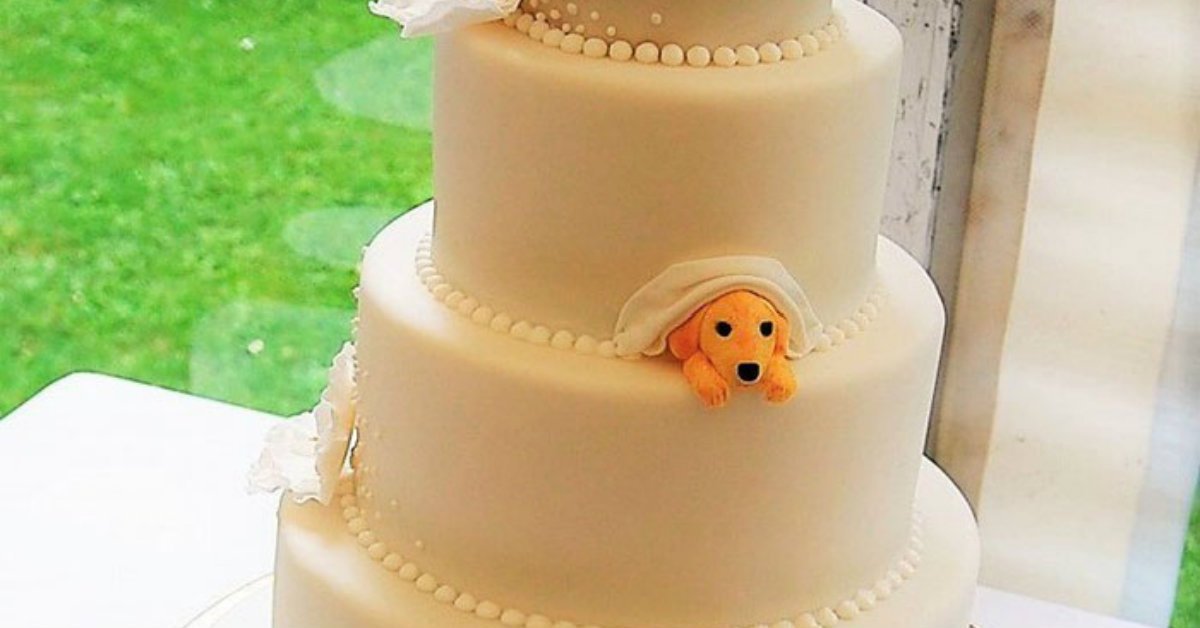 Many couples want to make their wedding day as unique as possible. But these dog owners went even further by adding unusual custom-made toppers to the wedding cake.
Today we would like to share with you a selection of beautiful wedding cake designs that any animal lover is going to love.
Unique Wedding Cake Toppers for Dog Owners
As you can see, not only the bride and groom can be placed on the cake, but also their two cute dogs.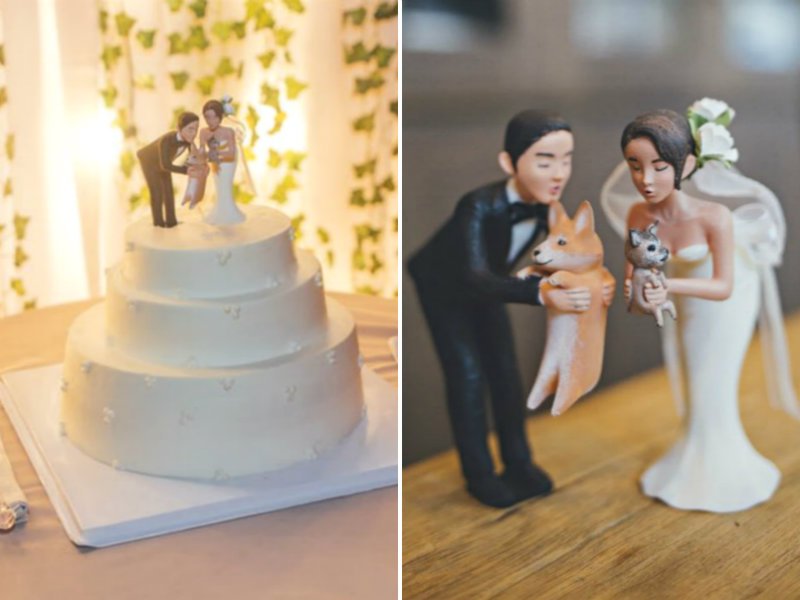 © Intothestory
The wooden toy-style figurines look very cute, don't they?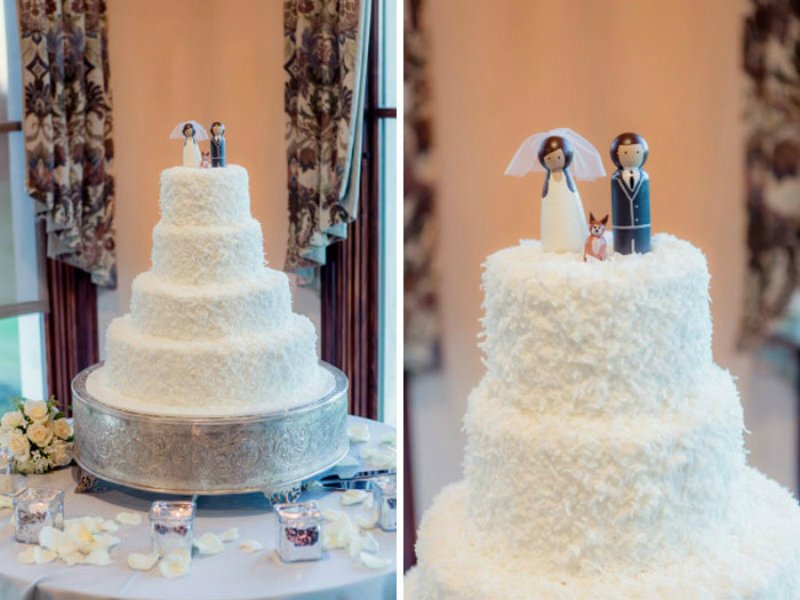 © Figlewiczphotography
Such a cute cake with a funny dog will make any wedding guest smile.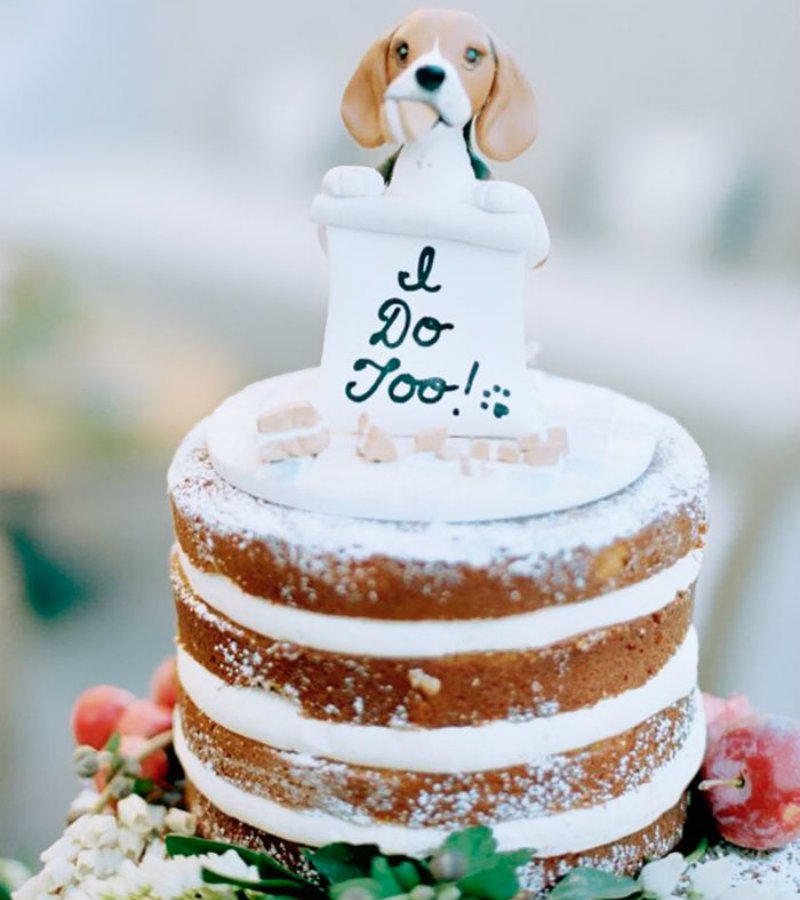 © Caratsandcake
The elegant white cake is complemented by tiny paw marks.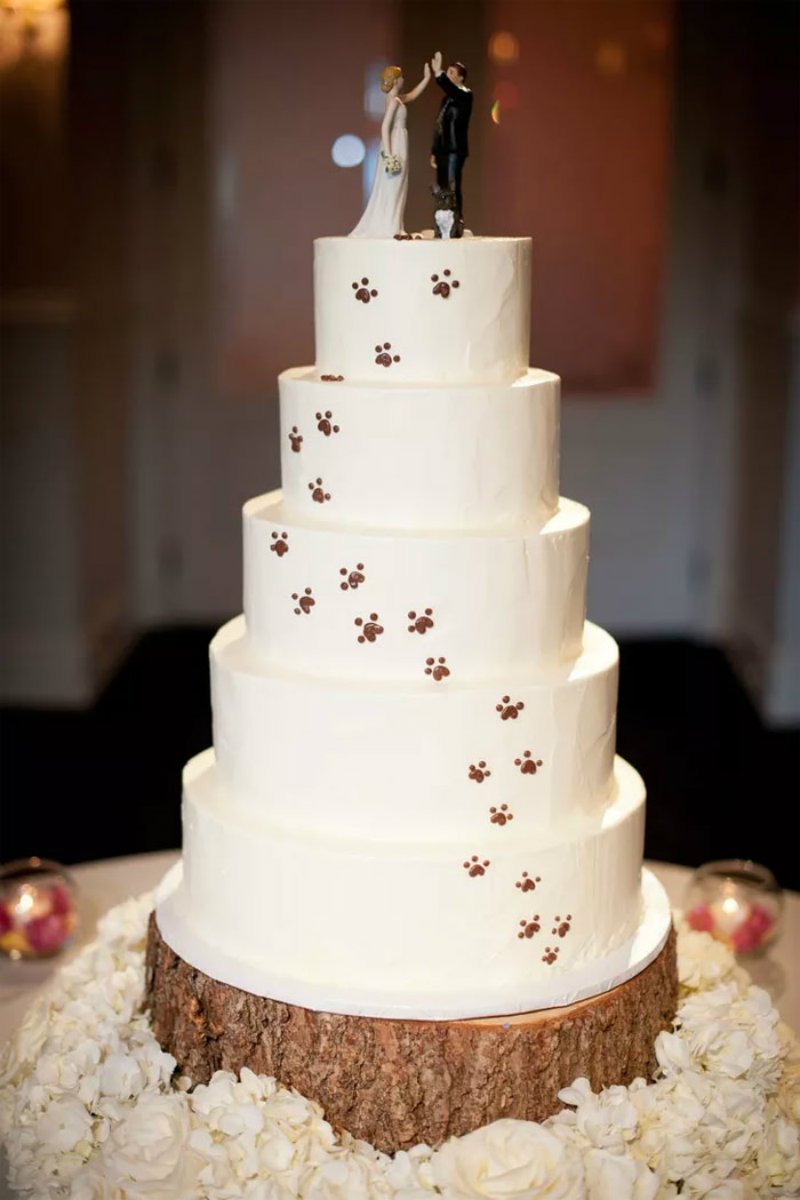 © Theknot
Here's another example of a cake with paw marks. And the toppers look amazing too.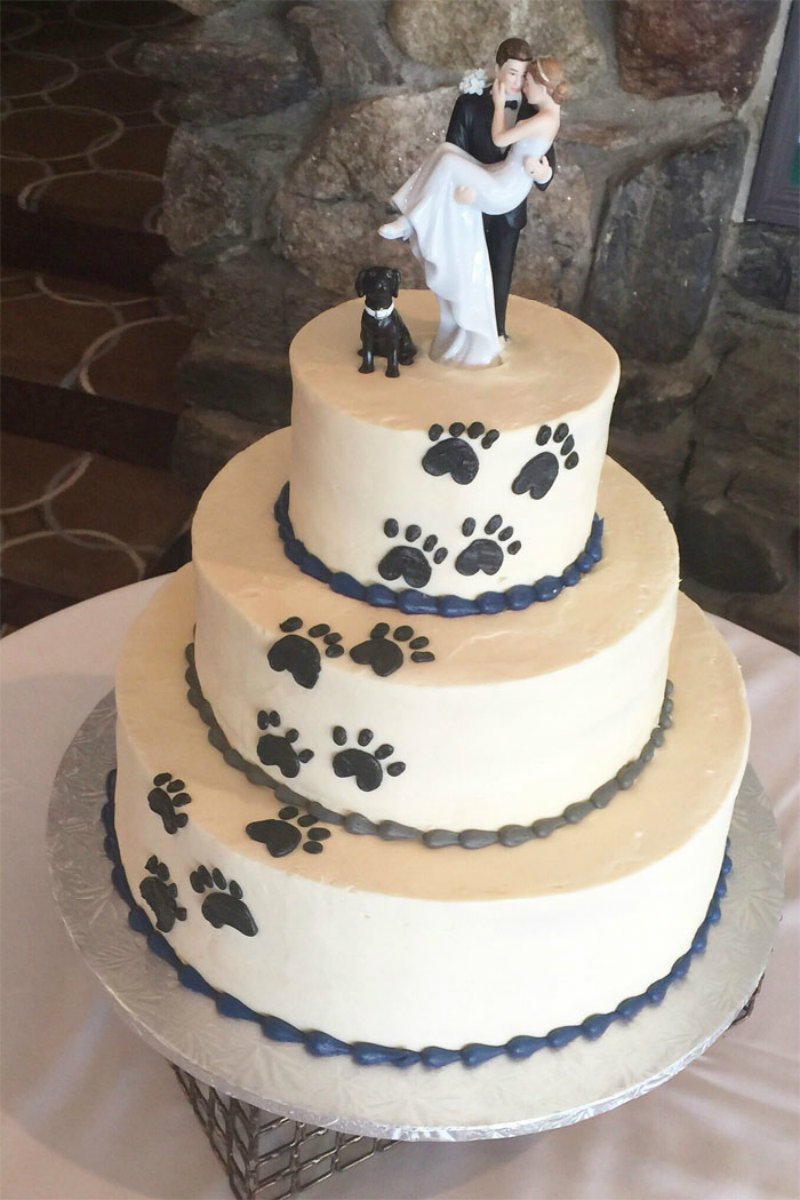 © Flourandsunbakery
Another option for decorating a wedding cake using toy-like toppers.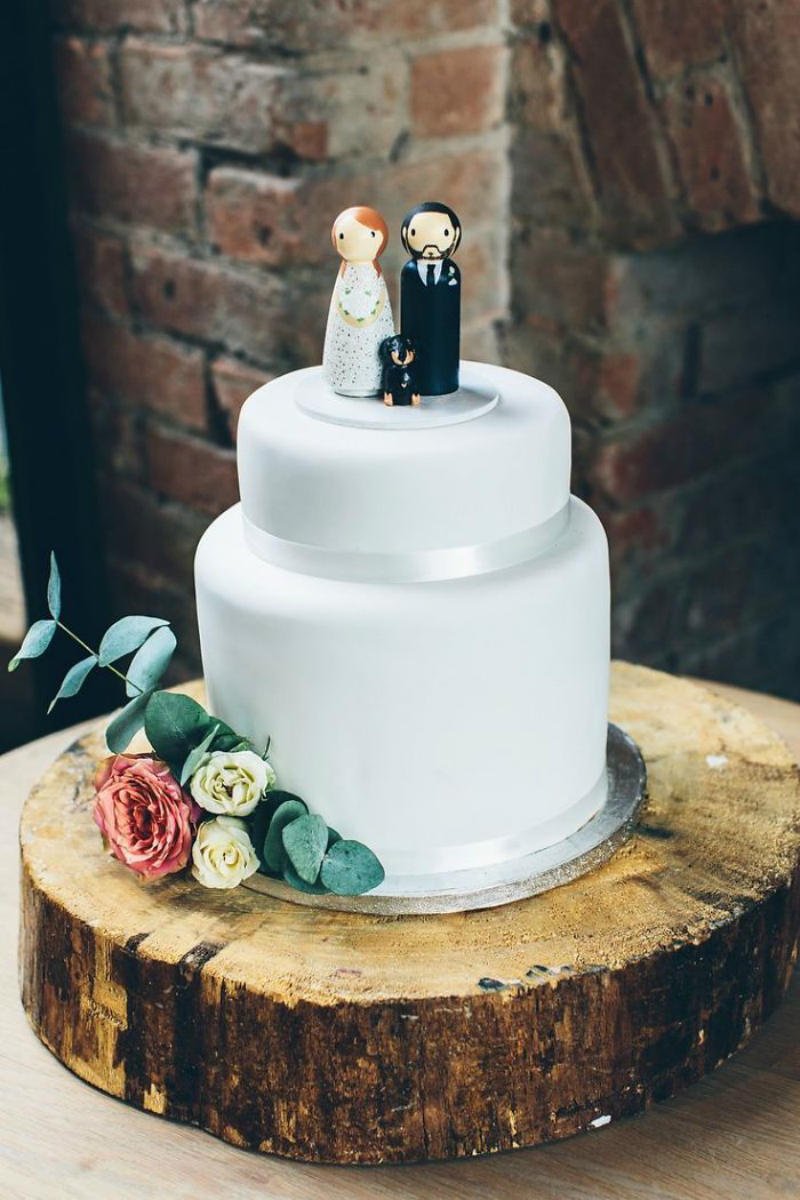 © Lovemydress
These flat wooden figures look very elegant and unique.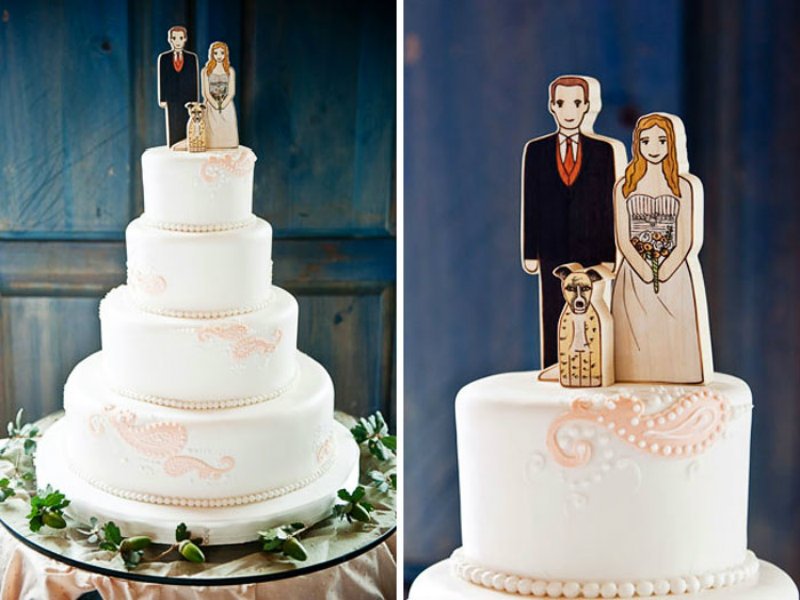 © Melanieduerkopp
The black dog silhouette contrasts perfectly with the minimalistic white cake.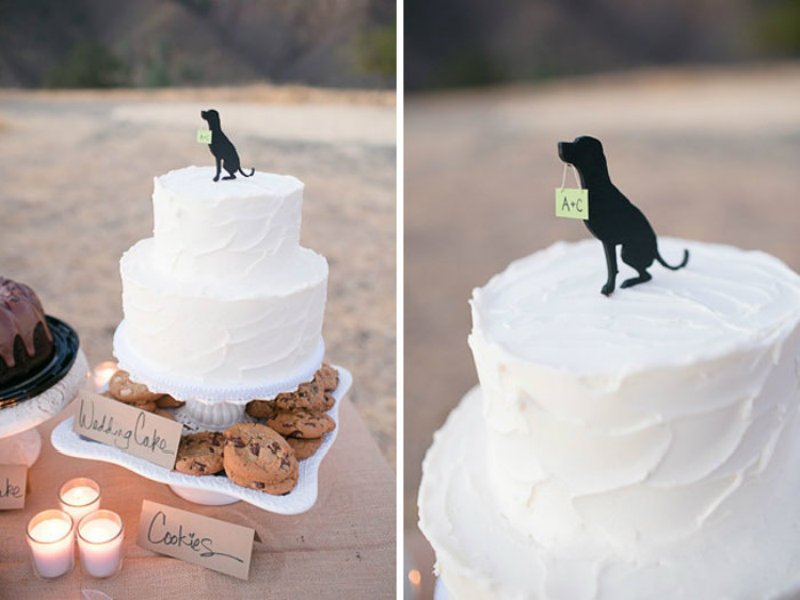 © Seanwalkerphotography
The cake toppers on the heart-shaped stand look even prettier.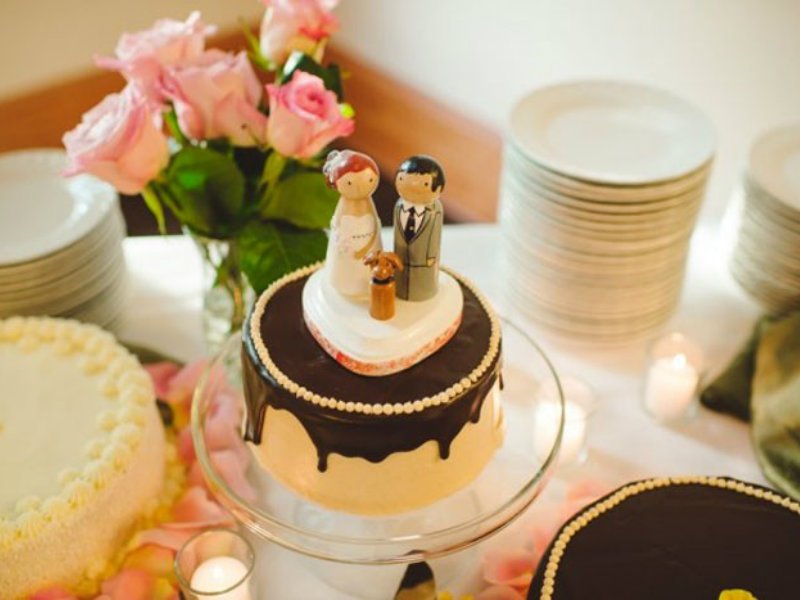 © Fetephotography
The tiny puppy peeking out from under the cake looks adorable.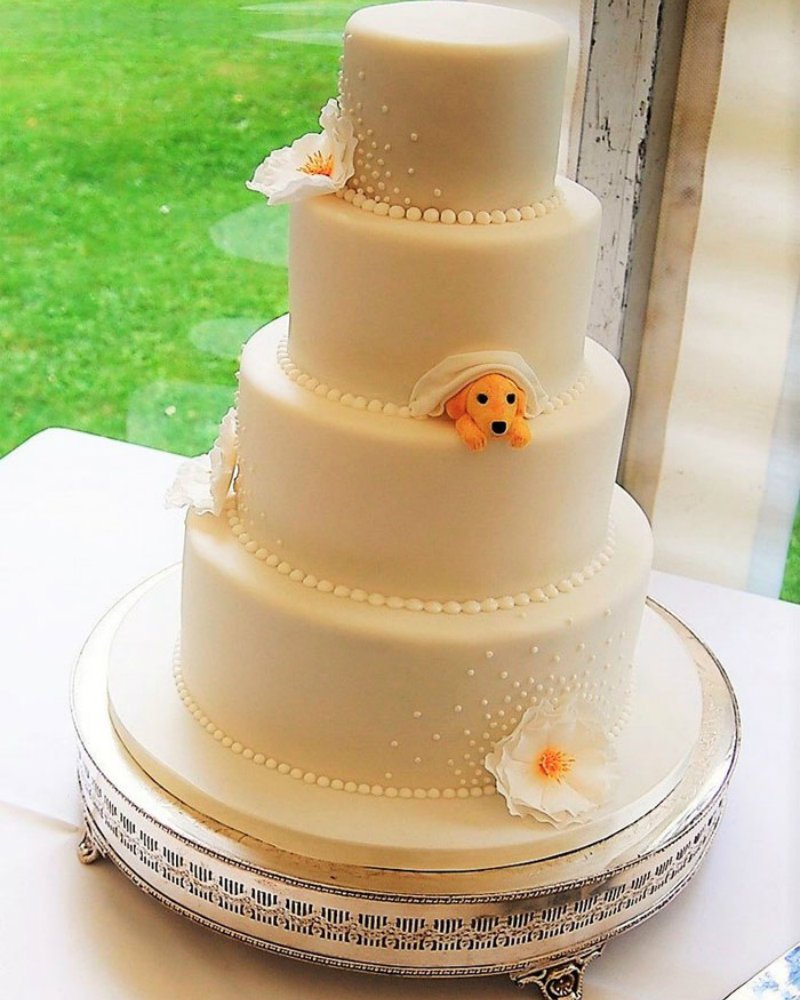 © Twitter
Did you like this list of wedding cake toppers for dog lovers? What is your perfect wedding cake? Feel free to share your experience in the comments section!