What Are Kumquats and How Do You Eat Them?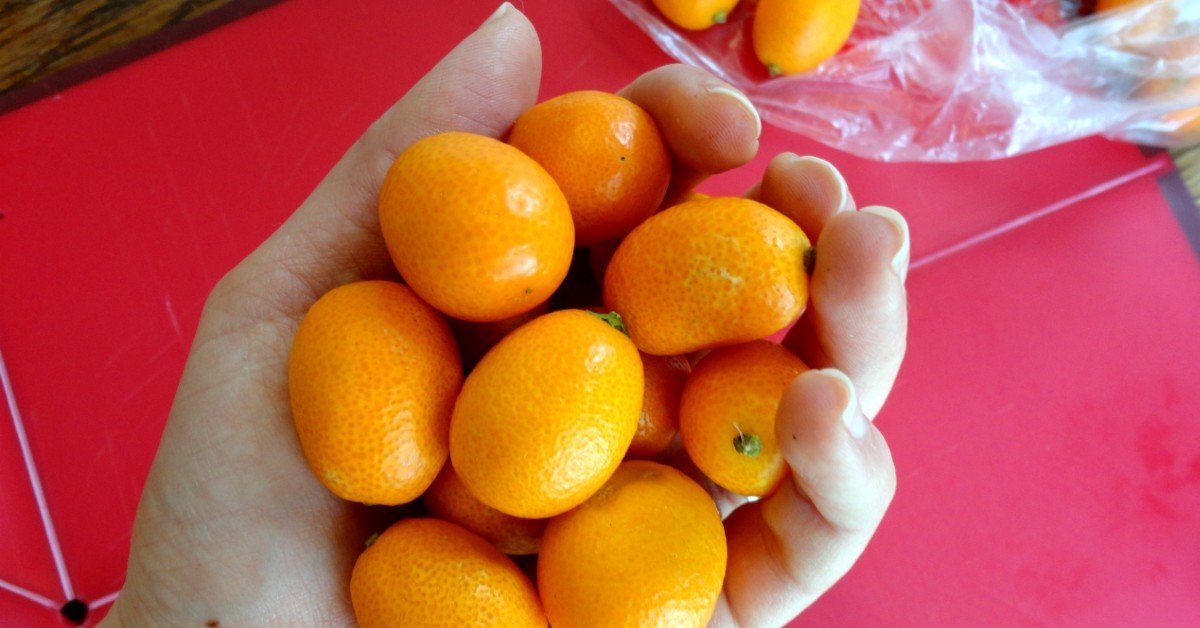 My friend adores exotic fruit. She always has something at home that my taste buds have not yet experienced. Recently, she surprised me again. She treated me to some kumquats, and its taste turned out to be very contradictory — first sour, and then extremely sweet.
Thus, I got to know this fantastic fruit. Now I know what kumquats are and how to select the best for eating or using in recipes. Next time you see the smallest citrus fruits on store shelves, don't hesitate to grab a few!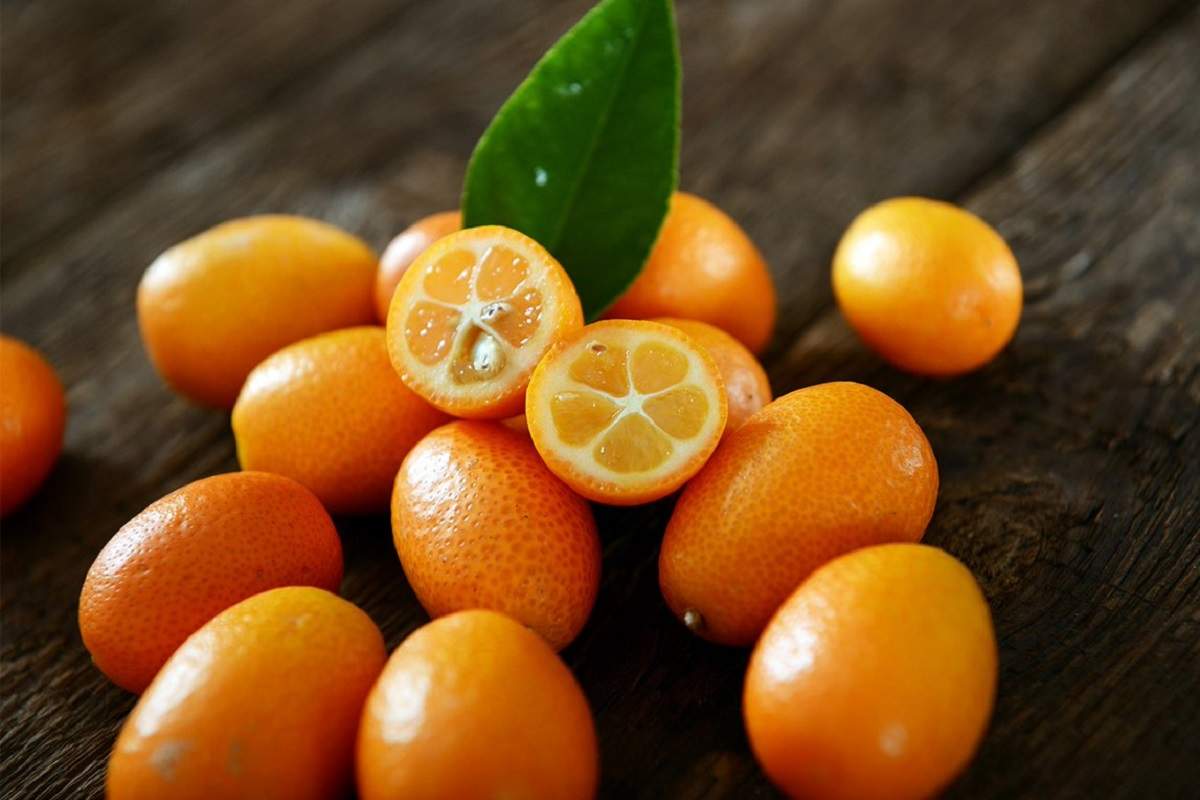 What Are Kumquats?
I am sure that many readers stumble upon this outlandish name for the first time. After all, we only recently got used to mango, passionfruit, papaya, and lychee, and now, there is something new yet again. However, this fruit was first brought to Europe from China back in 1864. The literal meaning of the oval, bright orange citrus fruit the size of a cherry plum is "golden orange."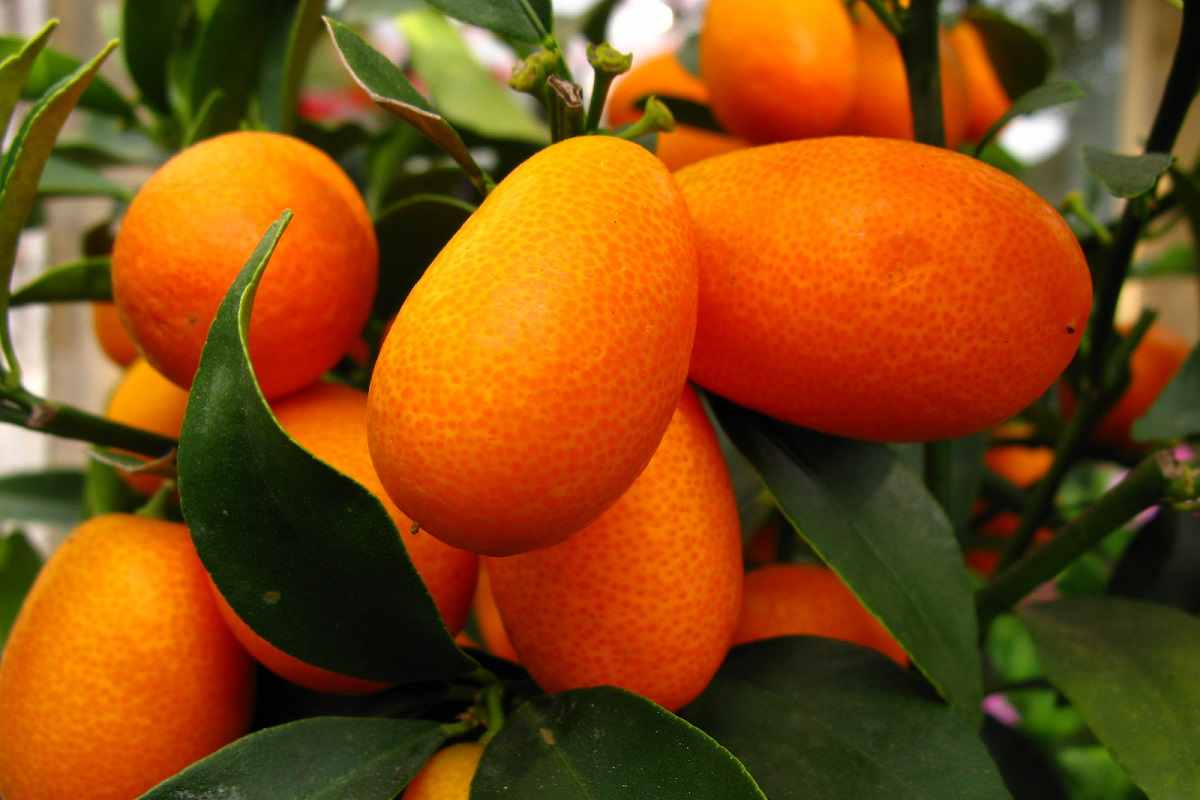 Interestingly, kumquats do not refer to a specific fruit. Over the years, people have cultivated numerous hybrids to suit every taste. For example, calamansi, limequat, and sunquat are hybrids of kumquat and mandarin orange, key lime, Meyer lemon, respectively.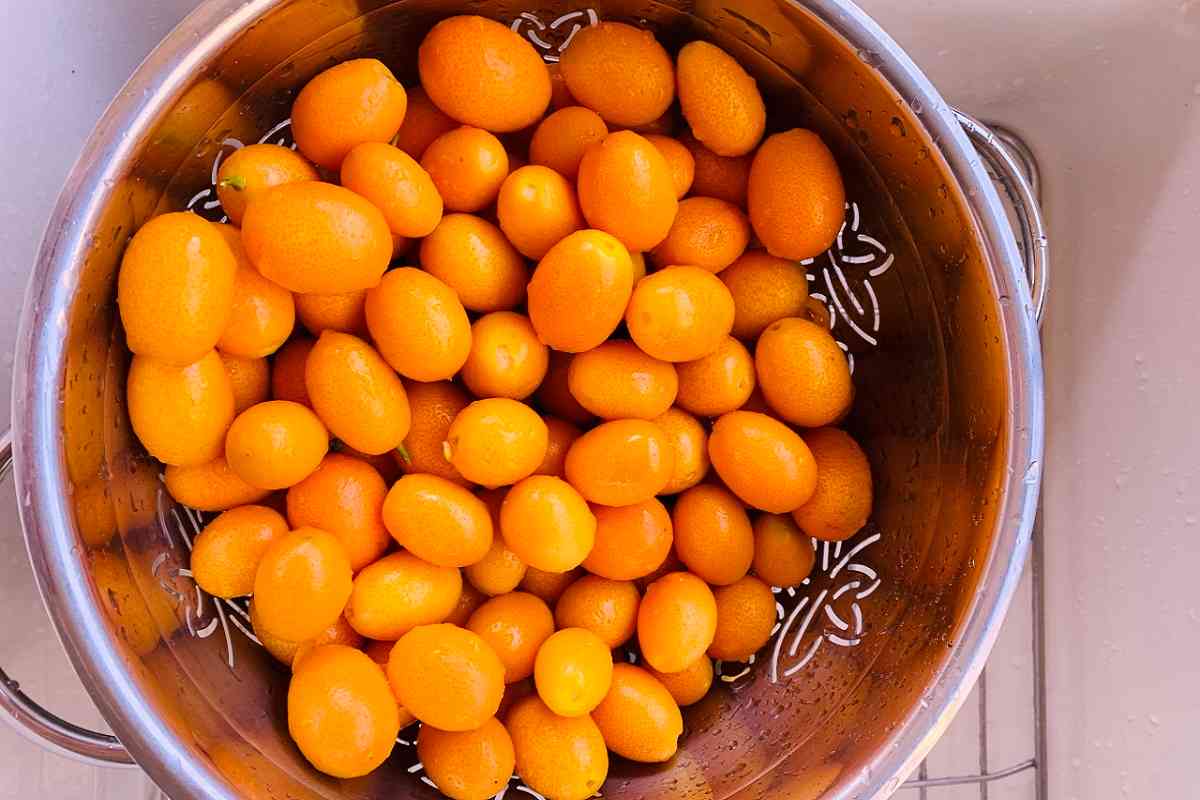 How To Choose and Store Kumquats
In a store or farmer's market, firstly, focus on the appearance of the fruit. Its peel should not be damaged or stained. Secondly, if possible, grab a fruit and squeeze it lightly — it should be firm and plump. Never opt for green kumquats — they should be bright orange.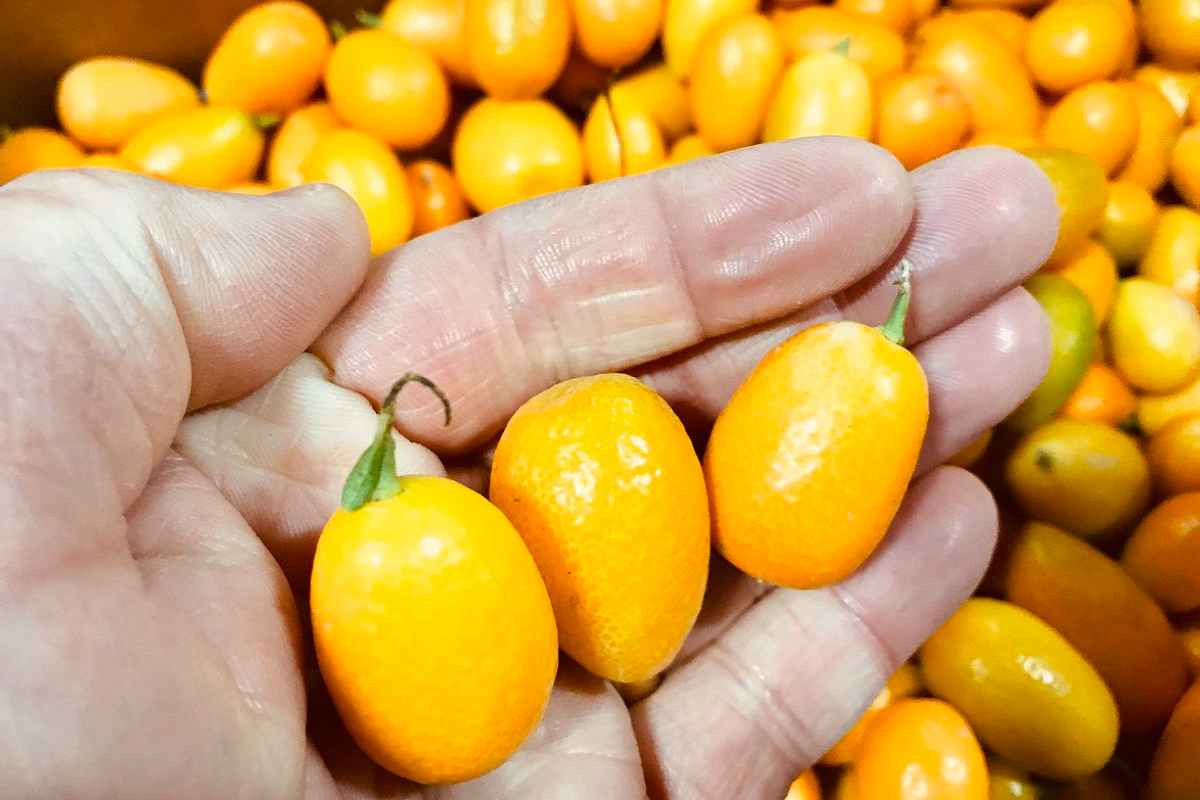 When it comes to storage, kumquats are very low-maintenance. You can safely store it on your counter at room temperature for several days. However, if you want the fruit to keep longer, better pop it in the fridge. There, it can last for up to a month. Finally, do not place kumquats next to foods with a distinctive aroma. The fruit's peel is excellent at absorbing odors.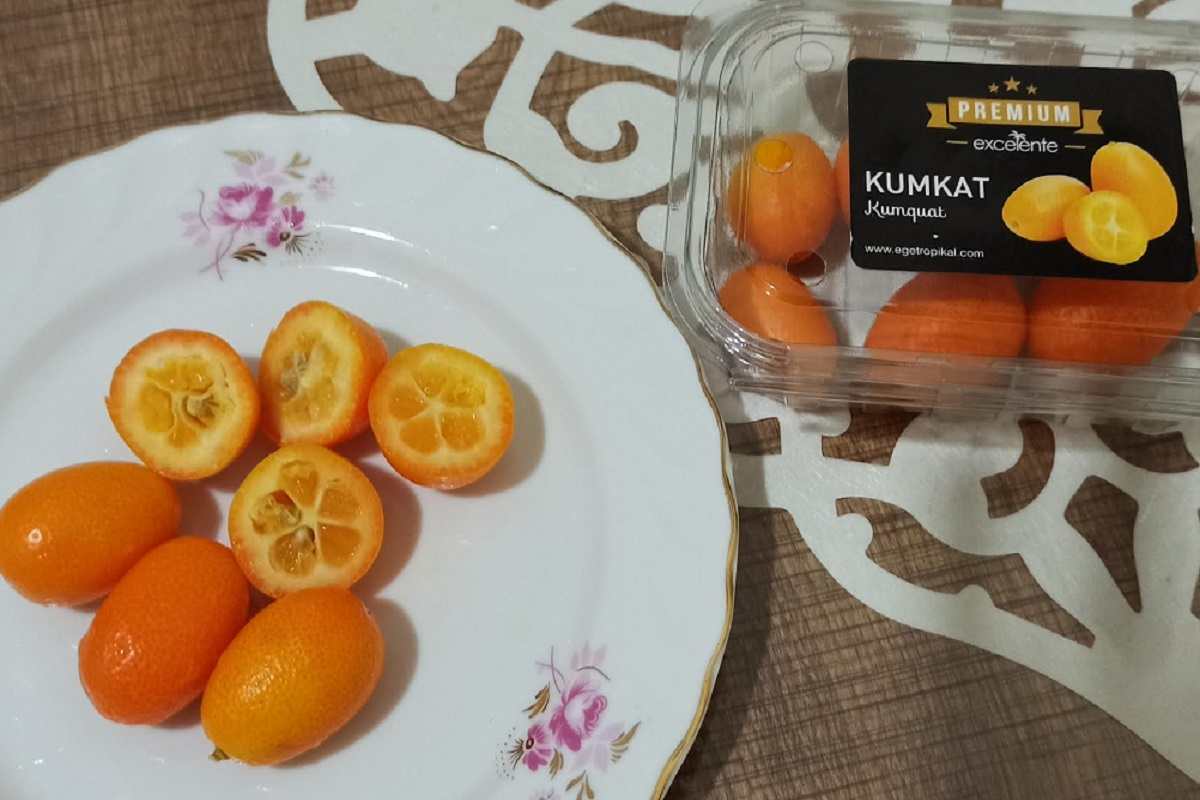 Benefits of Eating Kumquats
Kumquat is a treasure trove of fiber. Per serving, it has more than any other fresh fruit. Moreover, the China's native fruit contains chock-full of antioxidants and vitamin C. There, people even use it as a folk remedy for cold. Supposedly, they help treat coughs and inflammations of the respiratory tract and support the immune system.
How to Eat a Kumquat
It is best to eat kumquats whole — with the peel. It is sweet, so it counterbalances the bitterness of the pulp. If you are not a fan of tart fruits, slice one side of the kumquat and squeeze out the juice. Connoisseur claim that the taste of the fruit becomes sweeter and sweeter the longer you chew it.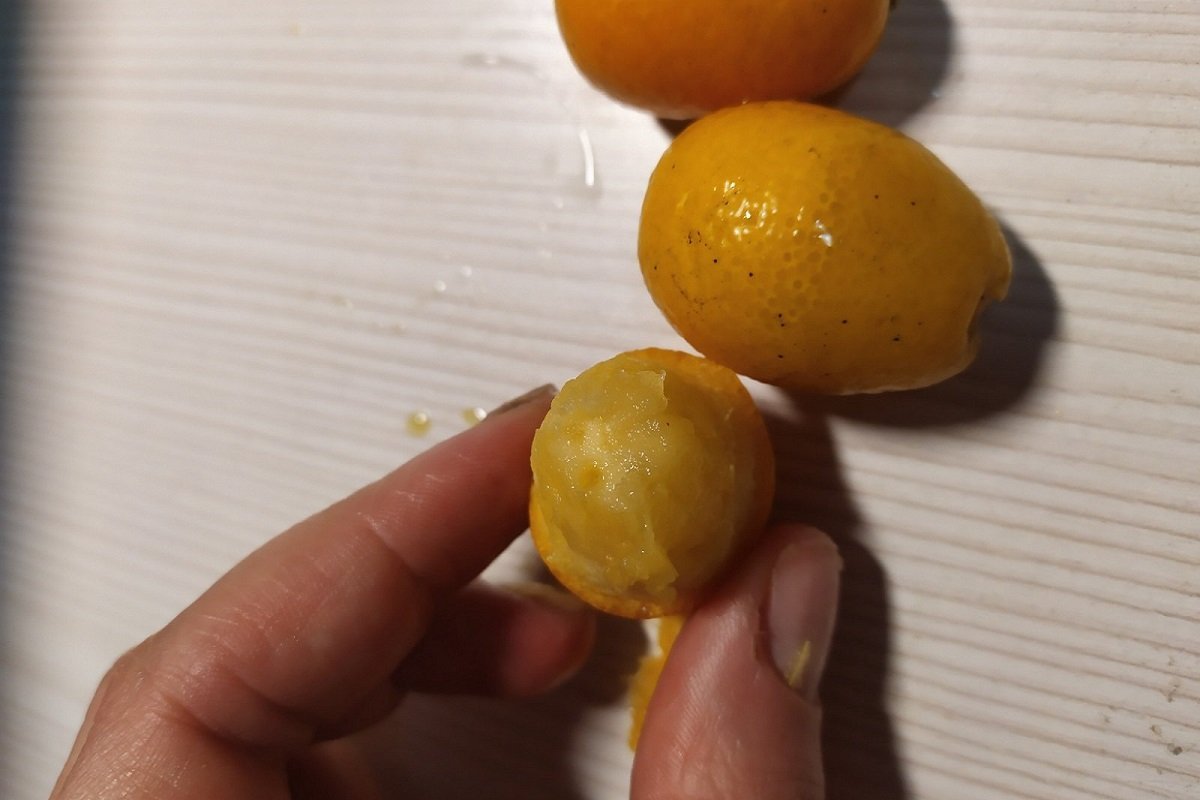 How To Use Kumquats in Cooking
The first and obvious way is to turn kumquats into jam, preserves, liqueur, or syrup. However, it is not the only way to use this exotic fruit. It will give any dish a unique flavor. Kumquats go exceptionally well with meat, so feel free to use it to stuff a duck or add it to lamb. Moreover, salads with kumquat are a very special kind of culinary delight!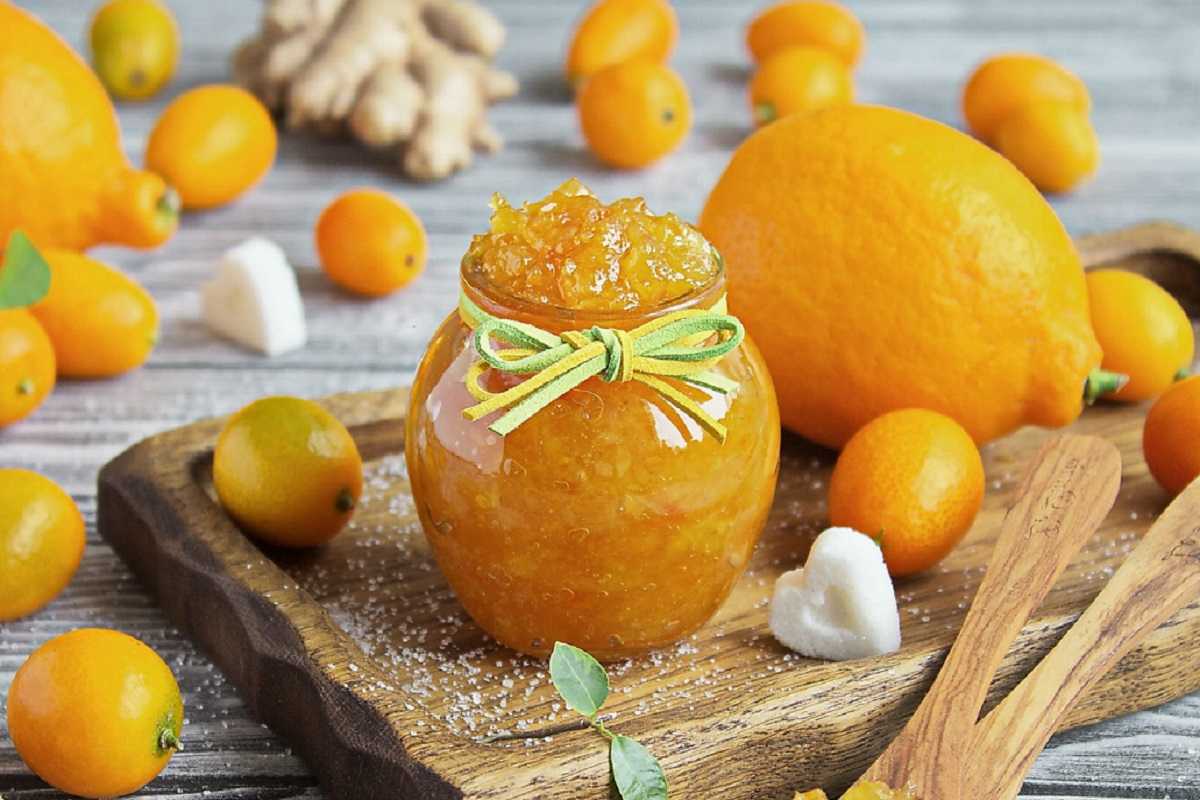 Citrus fruits have become an essential part of our diet. Lemons, oranges, tangerines, grapefruits, and pomelos frequent our tables and are easy to find in stores and markets. So let's open the door to another citrus — the smallest one!