What to Do With Old Pots and Pans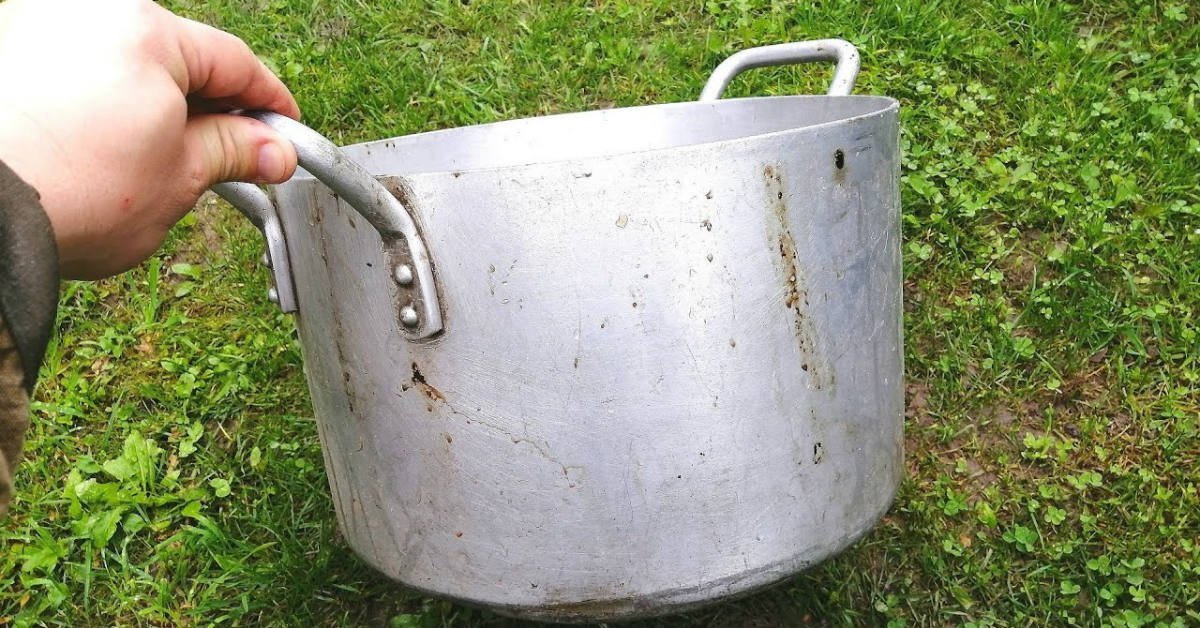 If I decide to throw away a broken cup or rusty kettle, I never do so without doubts. Could this thing be useful in the future? Moreover, by upcycling it, you can use the item for other purposes. Today I'd like to share a few ideas on what you can do with old pots and pans.
Fortunately, my father-in-law also doesn't like to part with old things: he collects them in the garage. Sometimes I go through these items to get some inspiration. Here are my favorite ideas for upcycled cookware!
What to Do With Old Pots and Pans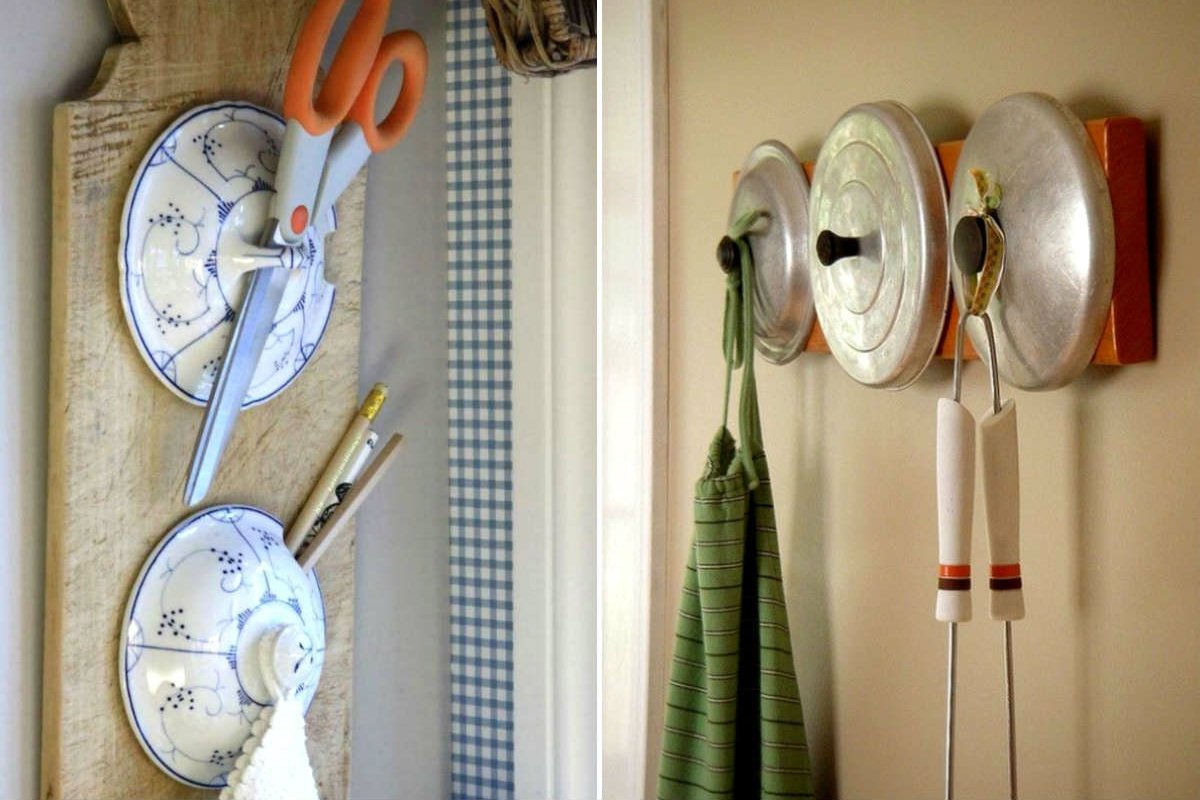 A wide variety of cookware is suitable for repurposing. If you have any unnecessary pot lids you can screw them onto the board and hang them on the wall. Unique hangers are ready!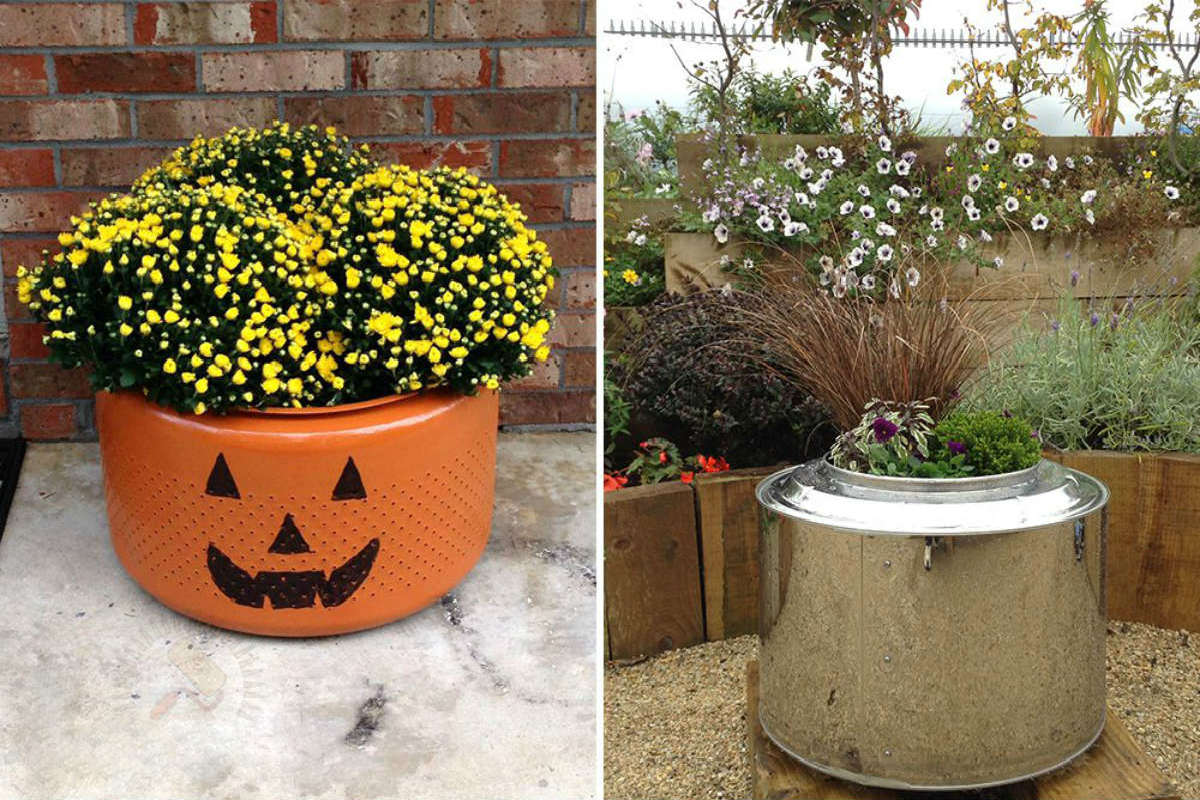 It is quite easy to make planters from old large pots. Just remember to make some holes for water at the bottom.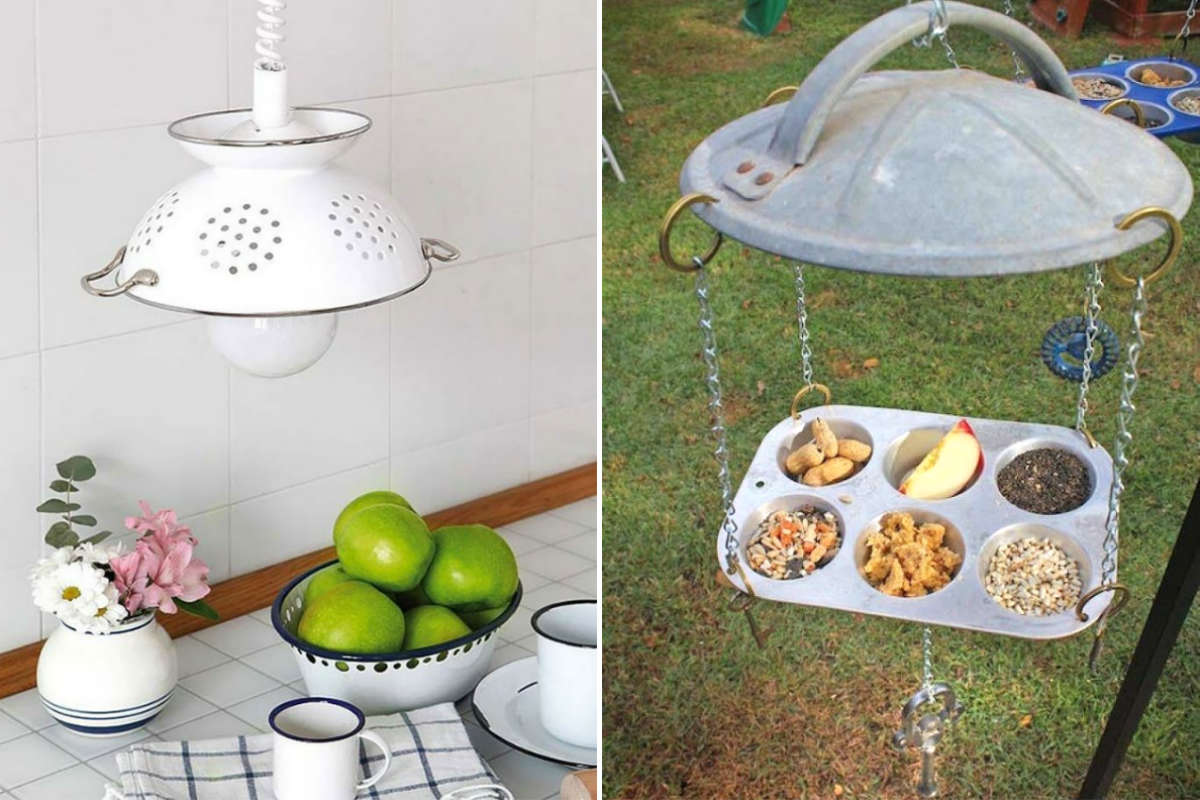 It would seem that colanders and muffin tins are the least functional kitchen utensils. But you can also repurpose them. For example, you can make a beautiful kitchen chandelier, a snack plate, or a bird feeder.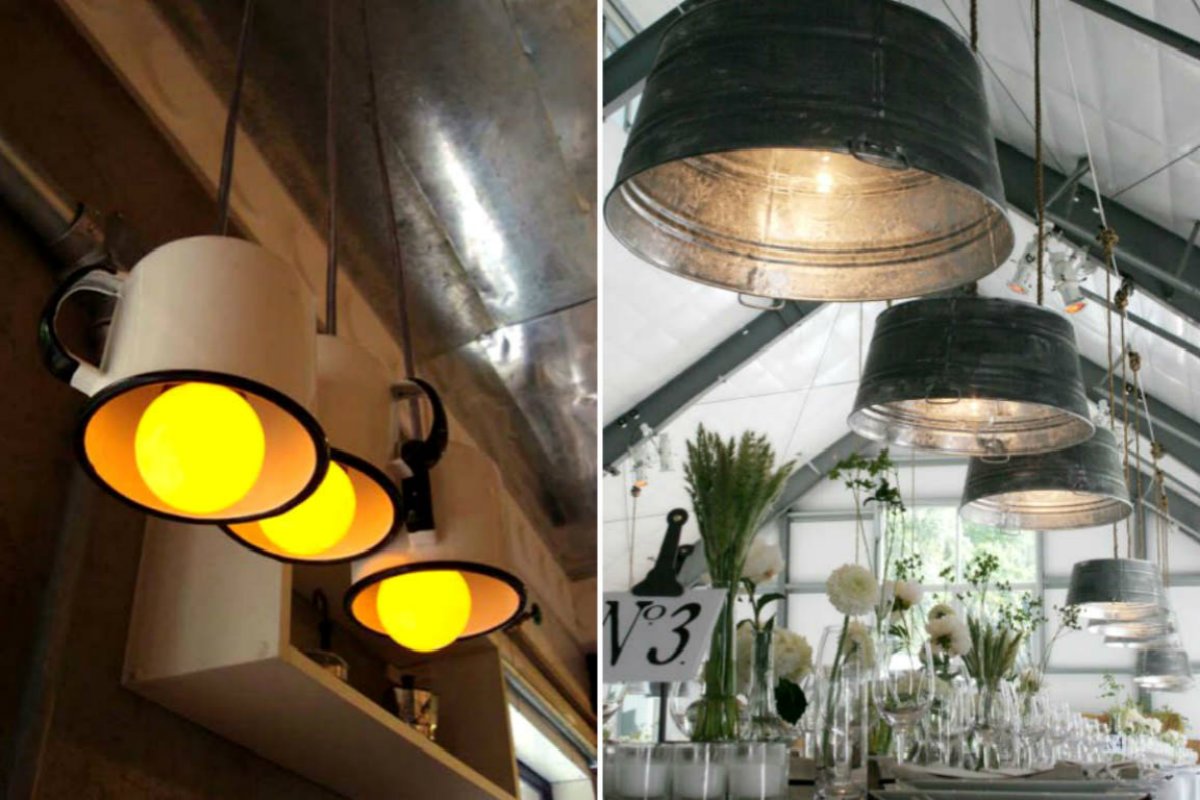 The most unique way to transform unwanted kitchen utensils is to make chandeliers out of them. For this, both metal mugs and buckets are suitable. The ones made from old pots also look charming.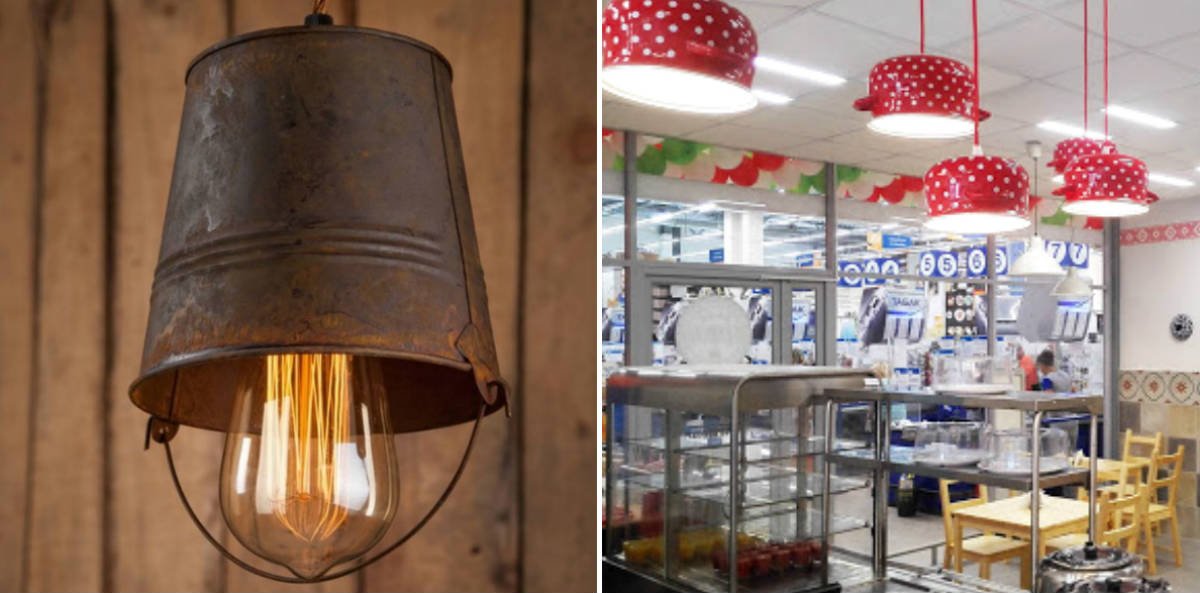 Of course, before you hang old pans on the walls, you need to dress them up. If there are several pots, decorate them in the same style. Try making holes. This will allow the light to spread better.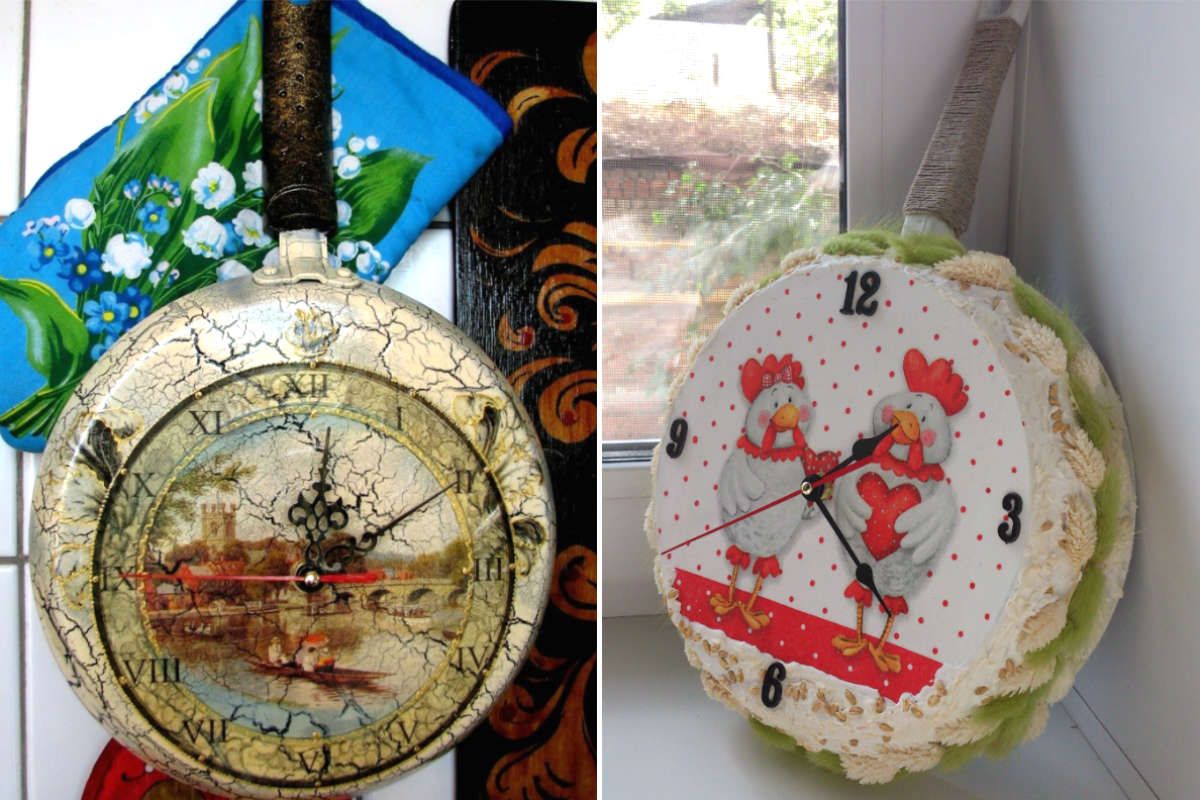 You can also reuse an old pan. Make a wall clock. All the necessary parts are easy to find in the store, and the decoration depends only on your imagination. Of course, you should clean the pan of soot deposits first.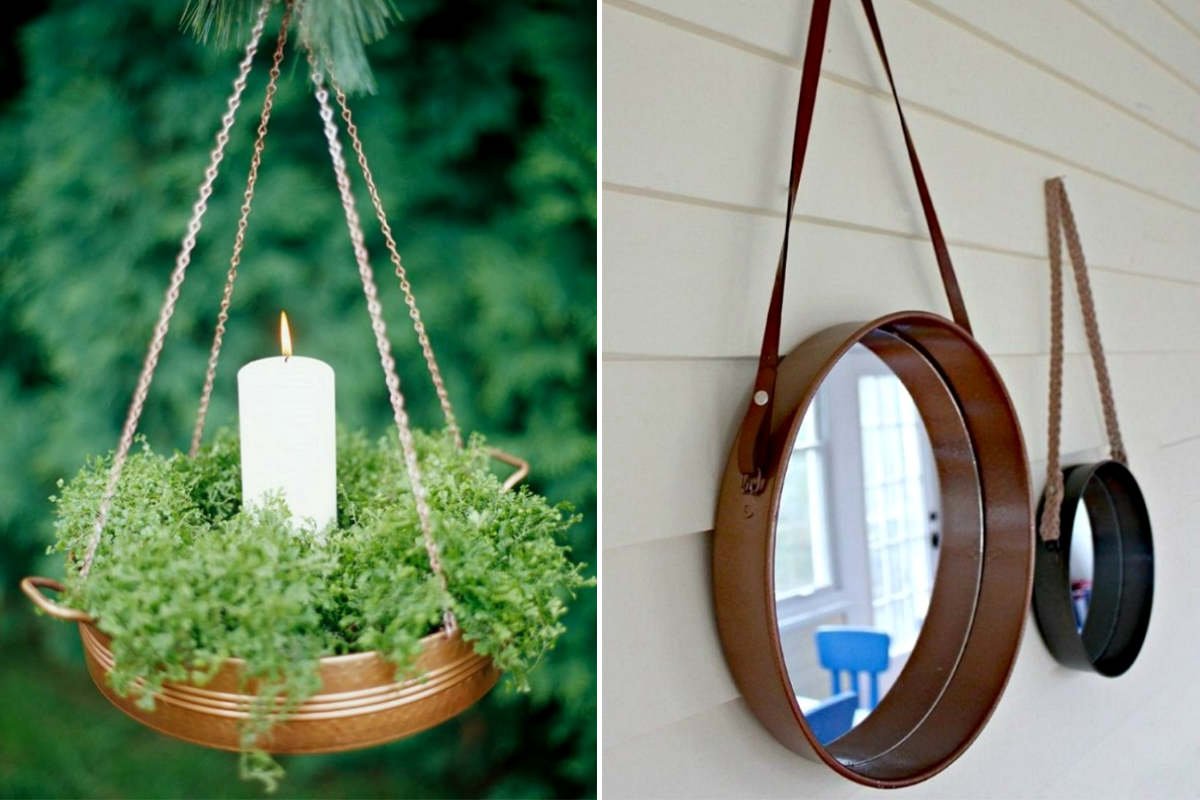 Do you repurpose old pots and pans or immediately send them to the trash can? Share your experience in the comment section!