How to Sew a Fabric Face Mask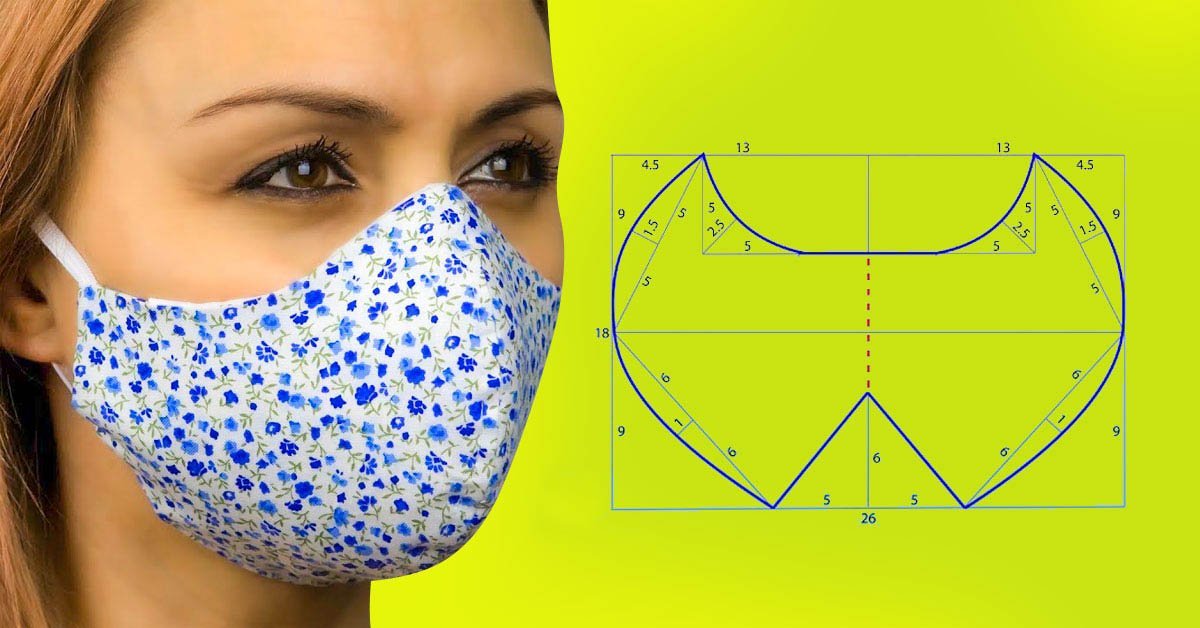 In the current context of the ongoing pandemic, all necessary precautions must be taken. Everybody needs to wear a face mask. It is not very practical to buy disposable ones, because you can wear them for no more than 2 hours. That is why today we are going to tell you how to sew a fabric face mask at home.
The design consists of two fabric layers and a pocket for a filter. Even beginners can sew such a mask. Read on for step-by-step instructions.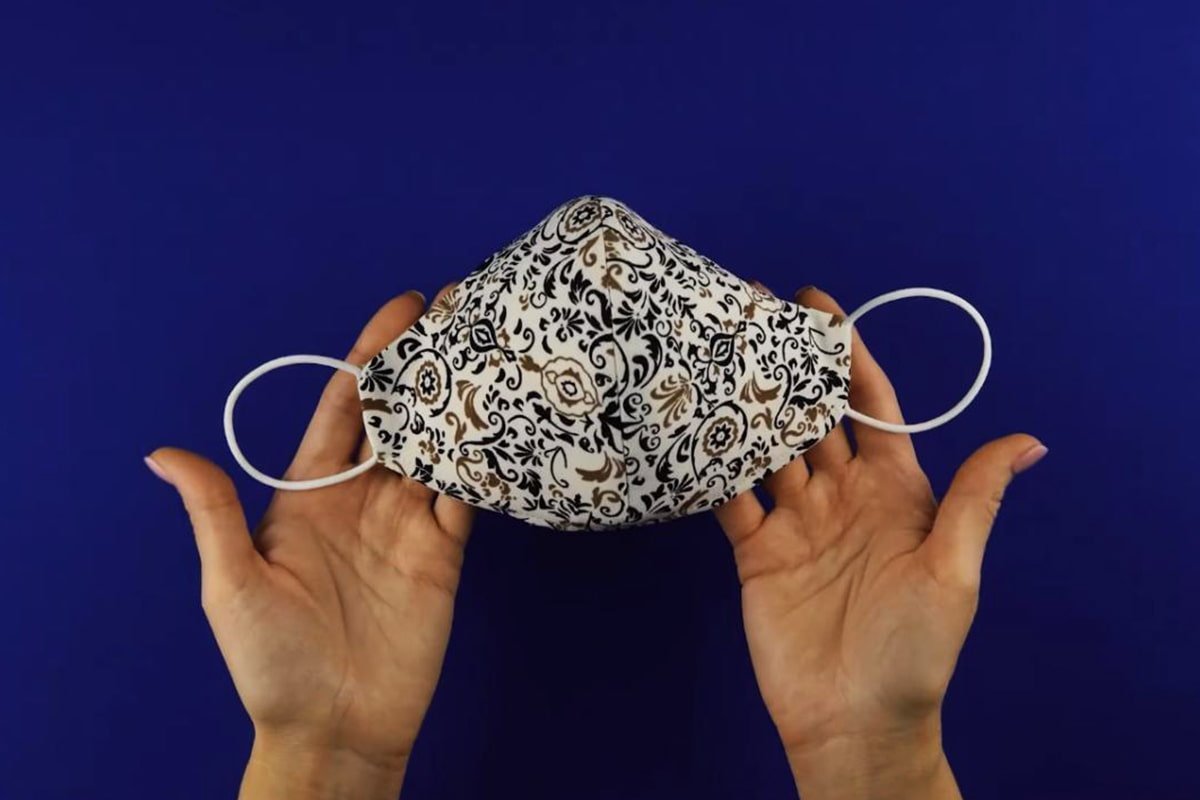 How to Sew a Fabric Face Mask
You will need:
2 pieces of cotton fabric 20 cm by 30 cm (8 inches by 12 inches)
1 piece of filter material 20 cm by 30 cm (8 inches by 12 inches)

2 elastic bands 15 cm (6 inches) each
Instructions:
Pattern building might seem frightening, but in truth, it's pretty easy. The main thing is to draw everything step by step, without deviating from the pattern.
To begin with, take an A4 paper sheet, a ruler and draw a rectangle, the length of which is 24 cm (9 ½ inches) and the width is 14 cm (5 ½ inches).

Next, carefully measure and mark all the necessary lines, as shown in the photo. Measurements in the photo are in centimeters.
Add a couple of marks on the sides of the pattern.

Connect several marks with lines.
Now let's make our mask pattern more rounded.
The blue part matches the required amount of fabric for two layers of the mask. The red stripes show where the rubber bands will be placed.
The red part shows the size of the filter material. You can easily fit the filter into the inner pocket of the mask.

Having cut out all the necessary parts from the fabric (3 in total), sew the two layers (cut out according to the blue pattern). Don't forget to leave a filter pocket on the side of the chin. Also, place the elastic band in advance and sew the fabric on top. Done!
Now you know how to sew a fabric face mask at home. As you can see, anyone can do this. Follow the instructions and make a very convenient reusable mask. We wish you and your loved ones to stay healthy!