Aluminum Foil Uses You Probably Didn't Know About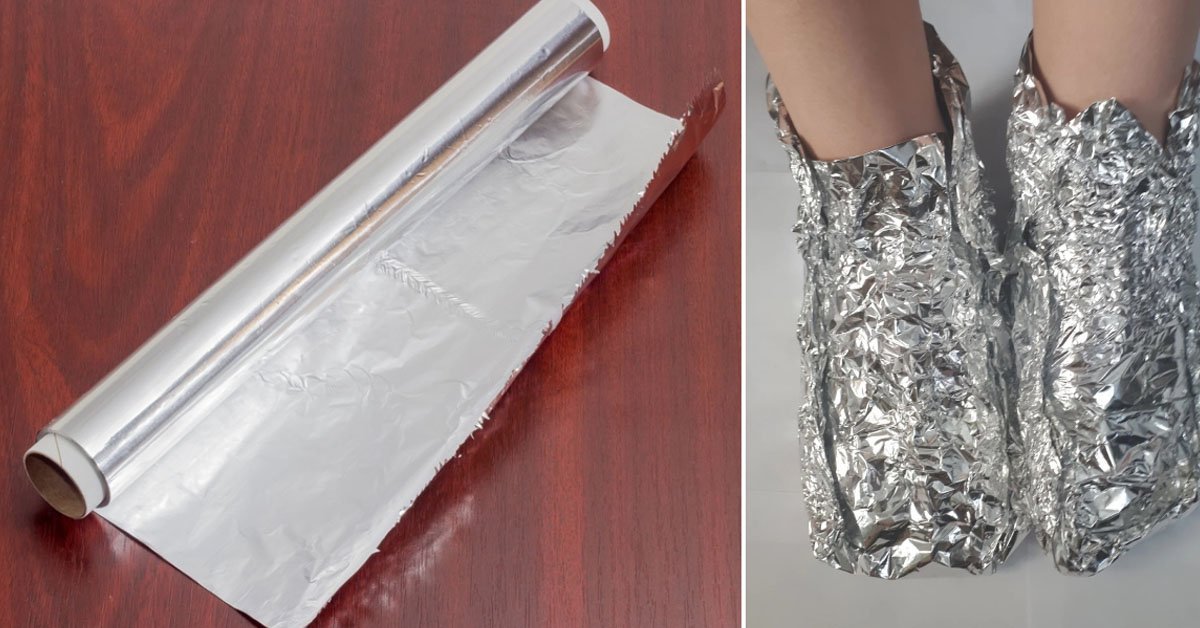 Did you know that there were many great uses of aluminum foil besides cooking? Today we are going to tell you about some hacks related to foil that you most likely did not know about.
By the way, foil can be made not only from aluminum, but also from silver, steel, tin, and even gold. This thin film of gold is called a gold leaf.
Aluminum Foil Uses You Probably Didn't Know About
View this post on Instagram
Foil Slippers
During the pandemic, doctors urge us to leave the house as rarely as possible. Of course, going to work is out of the question. However, not everyone can order food delivery so we still need to go to the store once in a while. Usually, it is best to walk rarely, once every few days, but buy in bulk.
After one such trip to a supermarket (for some reason, the best ones are always far away), you usually can't feel your legs. This is where aluminum foil comes in handy. Make slippers out of several layers of foil and put them on your feet for 15–20 minutes, while just lying on the bed.
View this post on Instagram
In just a few minutes, the heaviness in the legs will disappear, and the blood flow will improve. This is because the feet warm up much faster in foil than in socks. By the way, slippers made of foil and put on feet in socks will have a great effect too!
Unusual Use of Foil
You can clean a cast-iron skillet or any other item made of cast iron with a ball of foil. Just make a small ball out of foil and scrape the surface. In a few minutes, the item will shine.
View this post on Instagram
Extending the shelf life of bananas is easy: wrap the part with the branch with foil and put the fruits in the fridge. You will see, the bananas won't darken even a few weeks later.
Place the foil on the ironing board. Now clothes can be ironed only once, without turning them over. The other side will be smoothed out with the help of the foil underneath.
View this post on Instagram
If one of the batteries in your TV remote doesn't work and you don't have an extra one at hand, make a cylinder out of foil and place it instead of one of the batteries. The foil will allow you to use the device for a little while.
View this post on Instagram
You can sharpen kitchen scissors by cutting aluminum foil with them.
Enhance the light of a table lamp by placing foil on the inside of the lampshade. It will bounce off the light, and it will become much brighter.
View this post on Instagram
As you can see, some things have many different uses that we just don't know about. We will be happy to tell you about even more hacks and techniques not only with foil but also with other things.