10 Cute Pictures Of Celebrities With Their Cats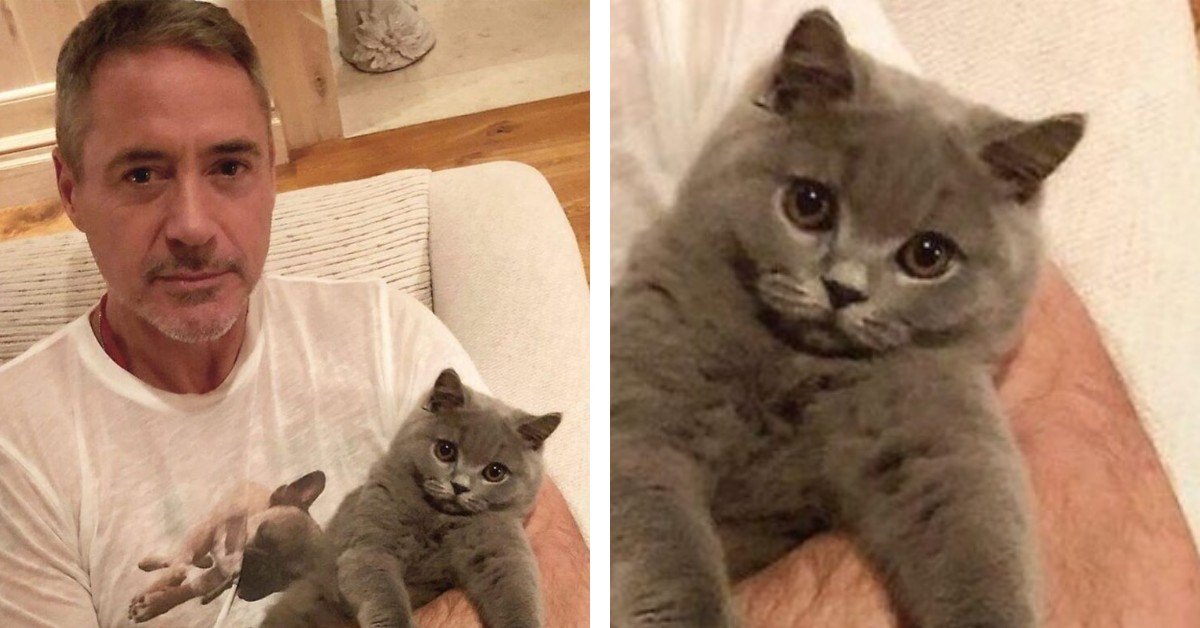 Gone are the days when the phrase "cat lady" was preceded with "crazy" and used as an insult to gals who only had cats for companions. Today, thanks to celebrities like Taylor Swift, Katy Perry, and Nicole Kidman, the stereotypical term has become the epitome of cool. Plus, let's not forget about celebrity gentlemen who also appear to have a huge soft spot for their little furry cat friends.
With this in mind, Cook It has rounded up a list of celebrities who are self-proclaimed cat people. Without further ado, scroll down for major cuteness.
10 Celebrities With Their Cats
Robert Downey Jr. holding a cat while wearing a T-shirt with a french bull dog on it.
What's more adorable than a picture of Ed Sheeran? Only Ed Sheeran holding a kitten.

Here's a lovely picture of Drew Barrymore with not one, not two, but three cats.
Ricky Gervais's cat kind of looks like him, don't you think?

You can clearly see Ian Somerhalder's cat adores him.
Aww, this is such a lovely picture of Nicole Kidman and her pet!

Katy Perry with what essentially constitutes a cat bouquet.
Taylor Swift has three cats: Meredith Grey, Olivia Benson, and Benjamin Button.

Mayim Bialik with her adorable furry feline friend.
Russell Brand has once said that his cats are his world and he couldn't imagine it without them, which is the most adorable thing ever.
We hope you enjoyed browsing these cute pictures of celebrities with their cats. If this dose of cuteness isn't enough for you, check out these 15 adorable pictures of celebrities and their rescue pets. Don't forget to share this article with your cat-loving friends.