8 Funny Cooking Fails That'll Make You Giggle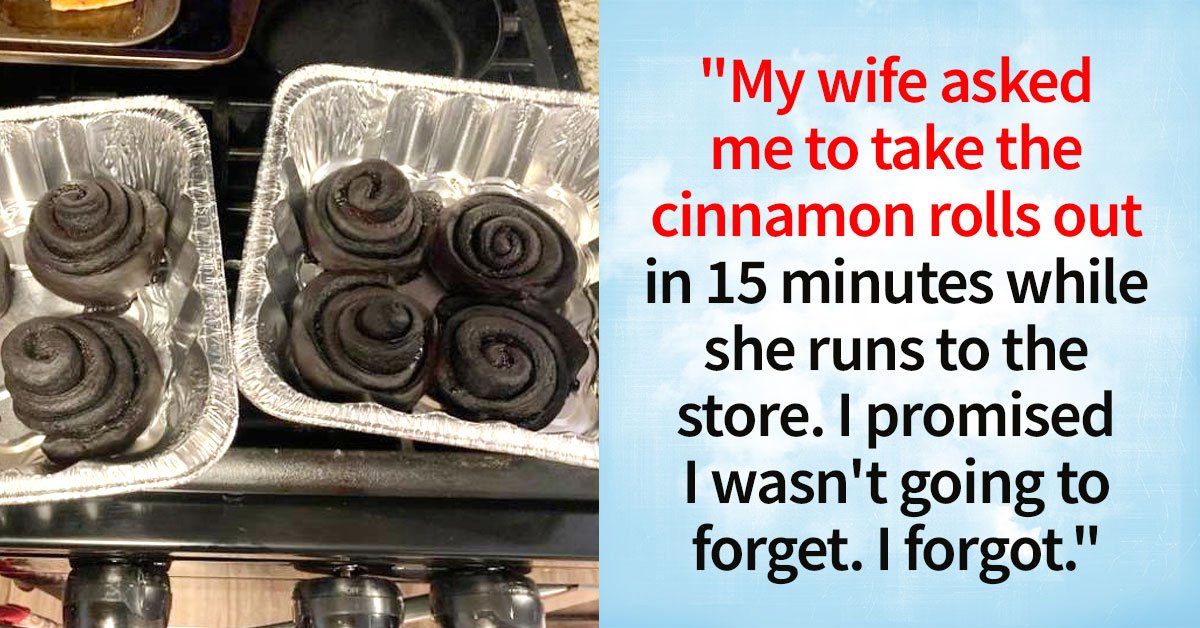 All the famous chefs had to start somewhere, probably ruining a few of their would-be culinary masterpieces along the way. Is it possible to feel sorry for yourself while giggling hysterically? Yes, it is. While cooking fails may rain on some people's parades, others have learned to laugh at themselves by sharing the pictures of their unsuccessful attempts online.
Today, Cook It will share with you some of the funniest cooking fails ever! If you don't have a natural talent for creating meals, you'll probably relate to these people who tried to do their best in that department. Hopefully, their failed attempts will make you feel better about your skills in the kitchen.
Cooking Fails
"Can you take the cinnamon rolls out in 15 minutes while I run to the store?" "No problem." "Don't forget." "Babe, I won't forget." ….I forgot.
The recipe said that you only need cornstarch to make blancmange. You can't trust anyone these days, can you?

Expectations vs. reality. Quick, gotta eat this dachshund before the kids see it!
The guy really wanted some pizza, so he decided to whip something up quickly. Improvisation skills: level 100.

Homemade slow-roasted cinnamon roll: bake at 400 degrees for 6 hours.
"My own invention: eggplant with a side of melted knife."

That time when you ordered a birthday cake from the local bakery. It was supposed to look like a football on the grass, but instead looks like what a dog has left behind.
Mom teaches her kid that life is not a fairy tale from early childhood.
We hope you had fun looking at these photos! To make sure you don't find yourself in the same hilarious situations with cooking fails, we recommend reading our kitchen hacks, how-tos, and recipes, such as this one for heavenly delicious English jacket potatoes. Don't forget to share this compilation with your friends — they'll love it!