Downward Facing Dog Yoga Pose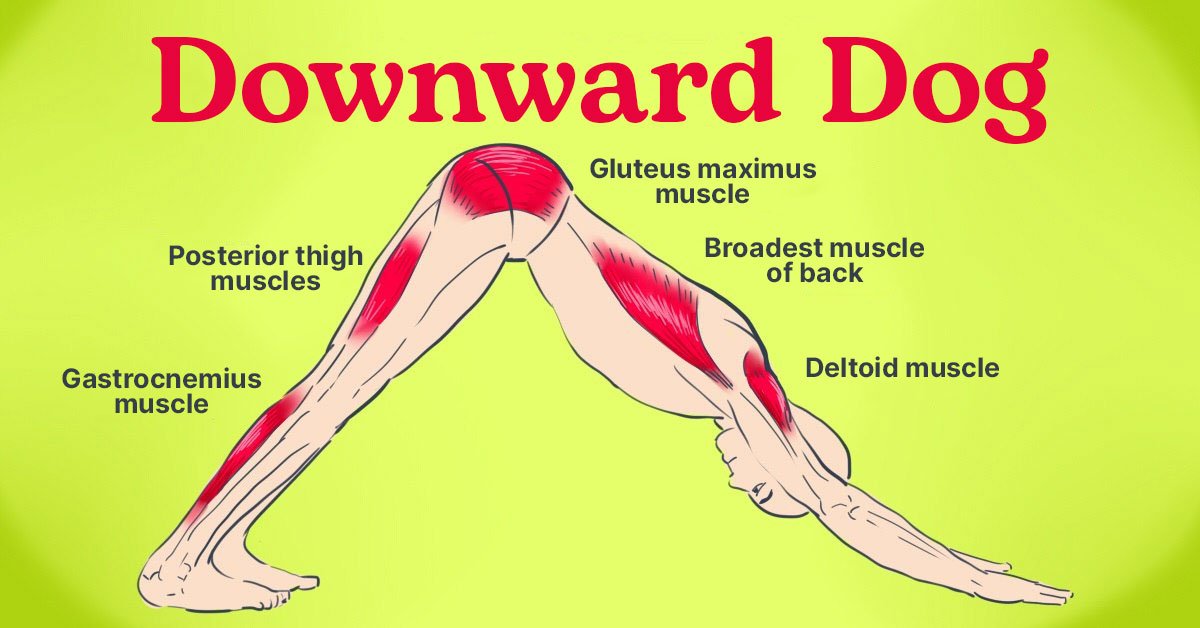 The modern lifestyle traps us in rigid boundaries and strict deadlines. We are always in a hurry, desperately trying to succeed in life. Unfortunately, it leaves us very little time to take care of ourselves and our bodies. When life rushes by, problems feel too big, and your body begins to break down, yoga comes to the rescue. It seems that a better way to restore vitality and tone the body has not yet been invented. Besides, this is a sure way to health and longevity.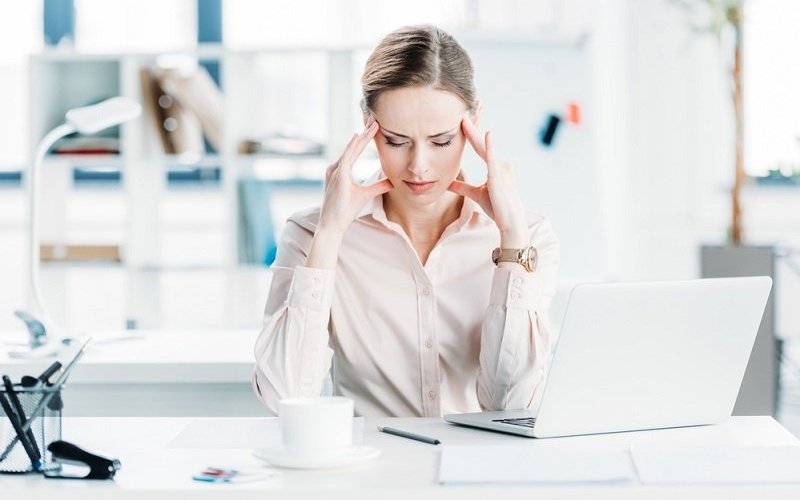 © Depositphotos
Yoga is the oldest practice in the world. It has helped people to learn to overcome the laws of gravity by performing asanas. Today, Cook It will tell you about one such miraculous position — downward dog.
Downward Dog
Adho Mukha Svanasana, aka downward-facing dog pose, is perhaps one of the most popular yoga asanas. Many yoga practitioners view it as a must-do, and for a good reason. This asana goes beyond that of common forms of exercise. First and foremost, it is a spiritual practice capable of healing body and soul.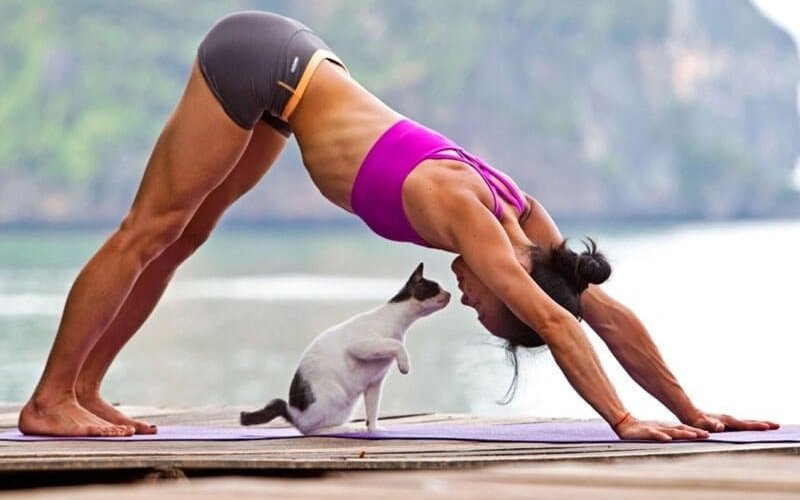 What are the benefits of doing this practice every day? Firstly, immediately after performing the asana, you will feel a surge of vivacity. Adho Mukha Svanasana belongs to yoga poses that relieve fatigue and restore energy. It also helps relieve stress and balance the emotional state.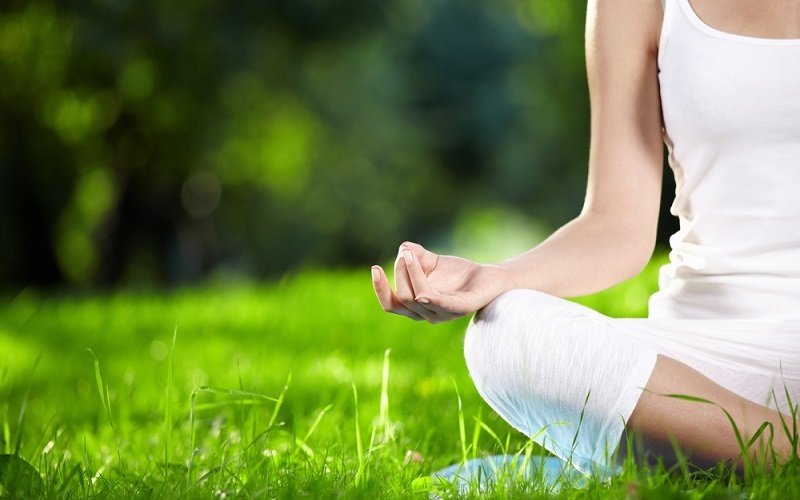 © Depositphotos
There are as many benefits for the body as there are for the soul. The pose makes the legs quicker and lighter, relieves pain and stiffness in the heels, strengthens the ankles, and shapes the calf muscles. The asana stretches posterior thigh muscles, improves flexibility. In the long term, doing this exercise will help strengthen the cardiovascular system and help prevent arthritis and arthrosis. And this is just a small list of practicing downward-facing dog pose.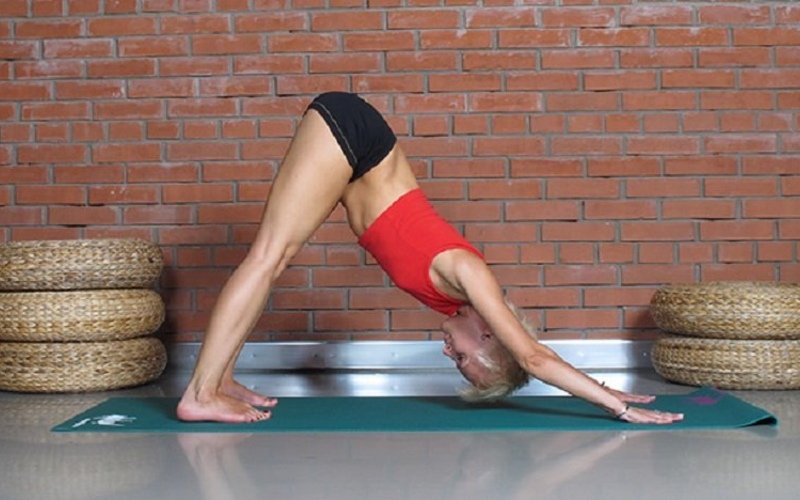 Are you already amazed at the benefits of this exercise? Then let's learn how to do it accurately. Practice this yoga pose after a short warm-up to decrease the risk of injury. Like any asana, a downward dog requires precise and smooth moves with no jerks and abrupt movements.
How to Do a Downward Dog
Begin by kneeling on a yoga mat or the floor. Bring your palms directly under your shoulders with the fingers spread. Support your weight on the palms of your hands, never on your wrists. Keep your back straight, your hips perpendicular to the floor, your feet flat on the floor, your heels up, and your face down. © Depositphotos
Hold this position, breathe, and clear your thoughts. Move on to the next step. Shift into a plank pose as a transitional stage of the exercise. You can skip the plank, but the transition will be smoother with it. © Depositphotos

Gently lift your pelvis toward the sky without lifting your hands from the floor. The key is to keep your back absolutely straight so that there is a 60-degree angle between your retracted abdomen and your hips (from the side, it should look like an inverted V). Hold this position for a minute and then return to the starting position. © Depositphotos
Practicing yoga at home has a positive effect on the body and soul. If you learn to clear your head and stop thinking altogether during the exercise, it will be even more beneficial. This simple asana can help relieve pain and make you feel much better.
Now you know how to do a downward facing dog pose. Regular practice will ensure that you feel more youthful, calm, and fit. Try to make time for yourself despite being busy and juggling many things at once. After all, nothing is more important than health. Take care of yourself, and do not forget about practicing this fantastic asana! Don't forget to share this useful article with your friends — they might appreciate some motivation!