Giant Snowman Teaches Vandal a Valuable Lesson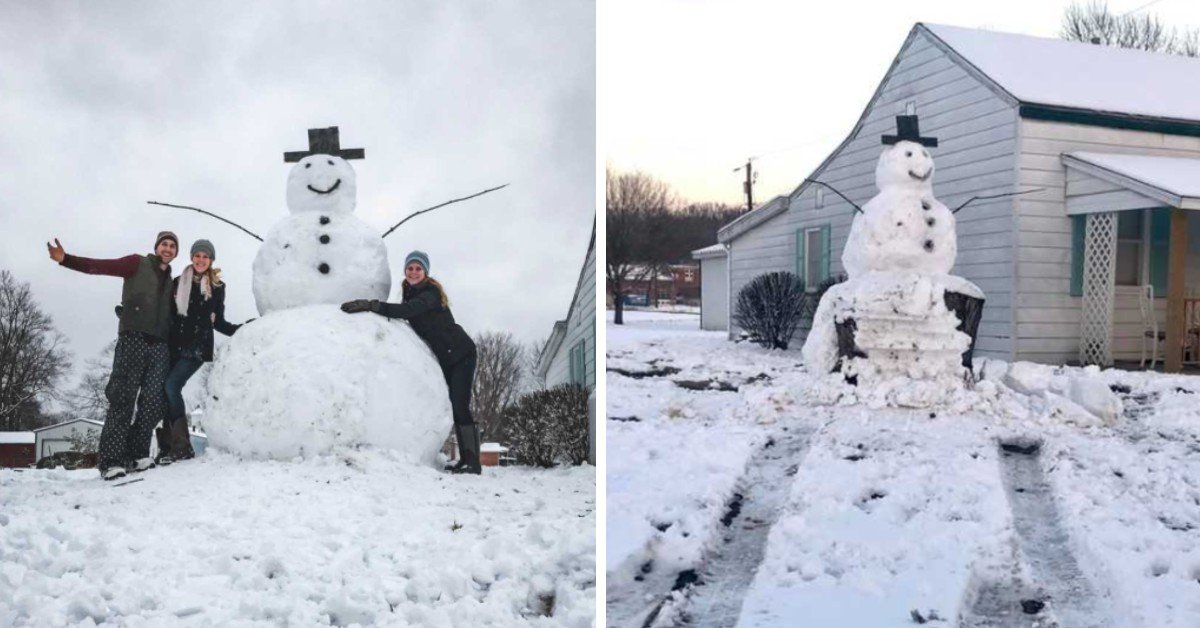 Although many people think of winter as a magical time because of their childhood memories, being an adult doesn't stop you from enjoying the snow. This is probably what Cody Lutz was thinking when he decided to build a giant snowman in his front yard.
Cody, his fiancee, and his soon-to-be sister-in-law built a 9-foot tall snowman during a recent snowfall in Petersburg, KY. They used a massive tree stump as a foundation. The trio named the snowman Frosty, posed for a photo and went about their business. Then something unexpected happened.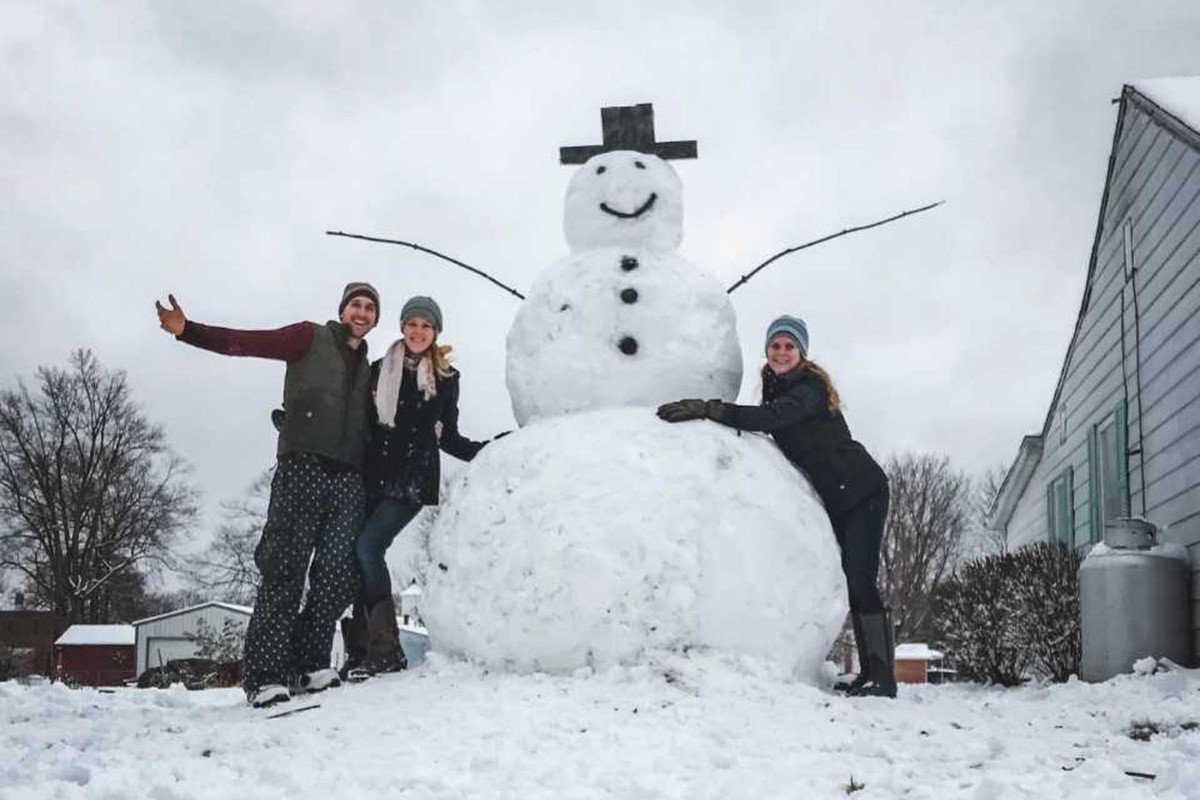 © Facebook
Giant Snowman Teaches Vandal a Valuable Lesson
On Monday, Cody as always went to work. When he returned home he noticed tire tracks in his yard that lead right to the base of the snowman.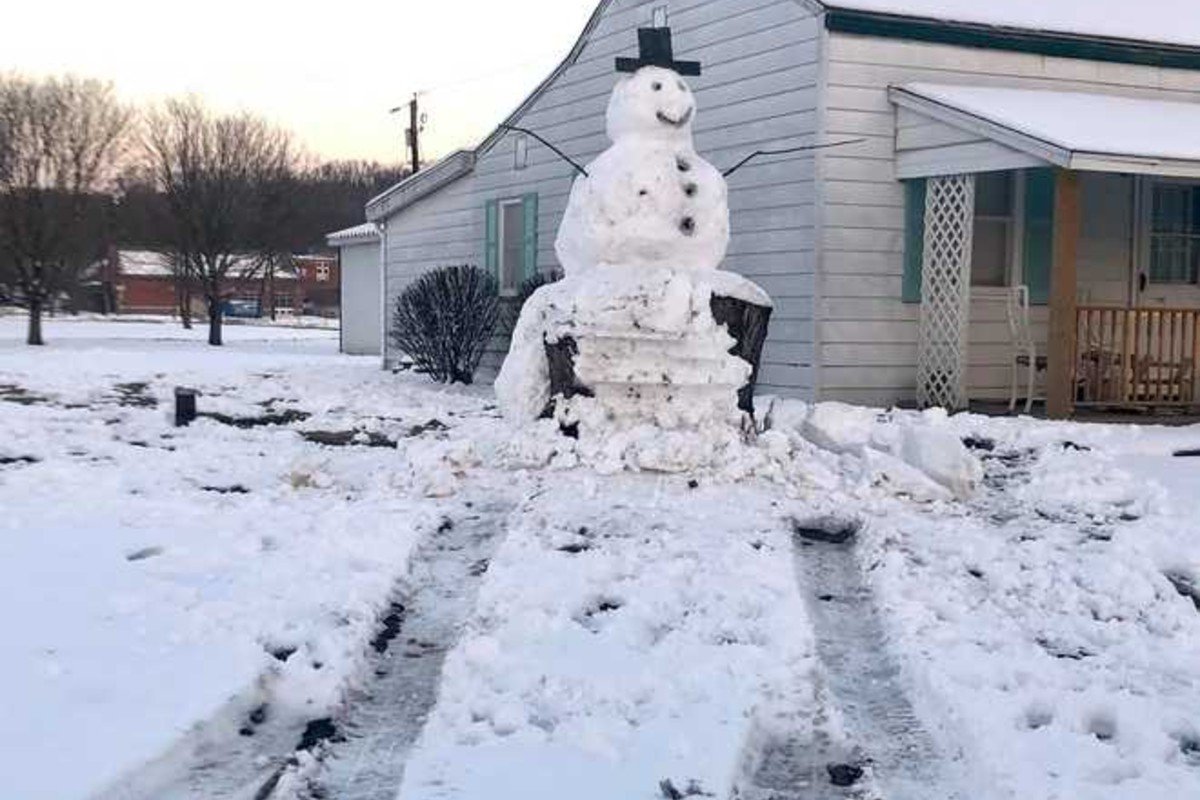 © Facebook
These clues led him to believe that some driver must have tried to run over the 9-foot snowman. Needless to say, the vandal was more than disappointed after hitting the massive tree stump instead of smashing through snow.
It's hard to imagine what the vandal's car looks like after the crash. Frosty on the other hand still stands tall and hardly shows any damage besides some missing snow around the tree trunk.
What goes around comes around. Now the driver will probably think twice before trying to destroy a giant snowman. In the end, Frosty got the last laugh.
Did you enjoy our article about the giant snowman? Be sure to also see these hilarious DIY fails!