Homemade Tacos Recipe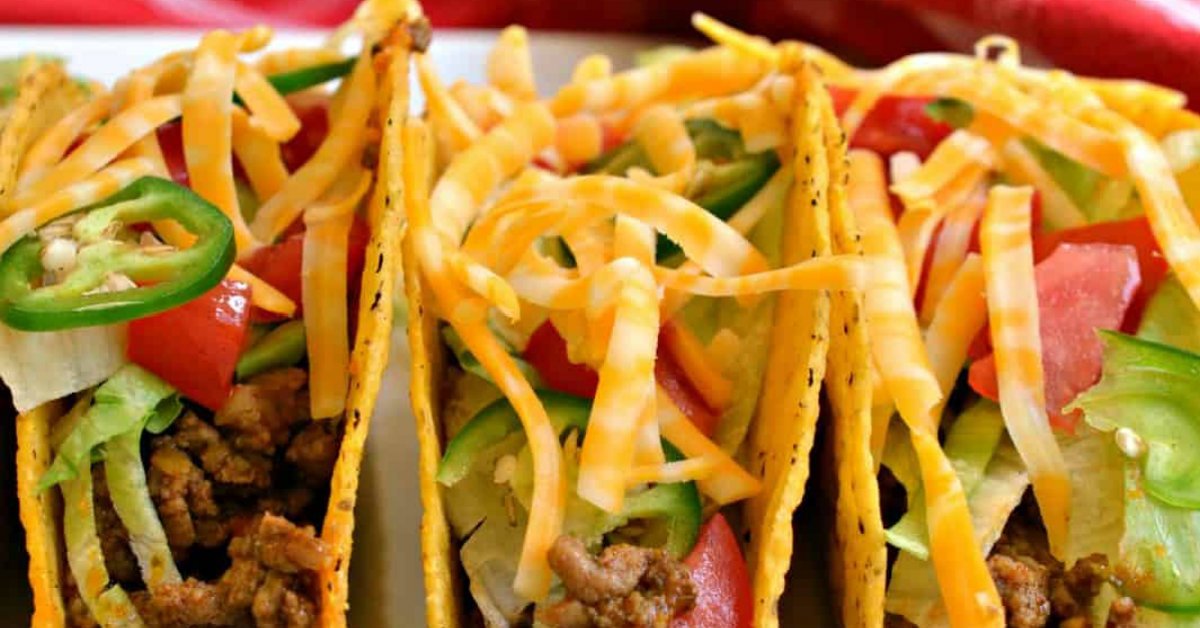 Have a picky eater in the family but want your meals to be healthy and nutritious? This homemade beef tacos recipe proves that favorite comfort food can be both easy-to-make and guilt-free.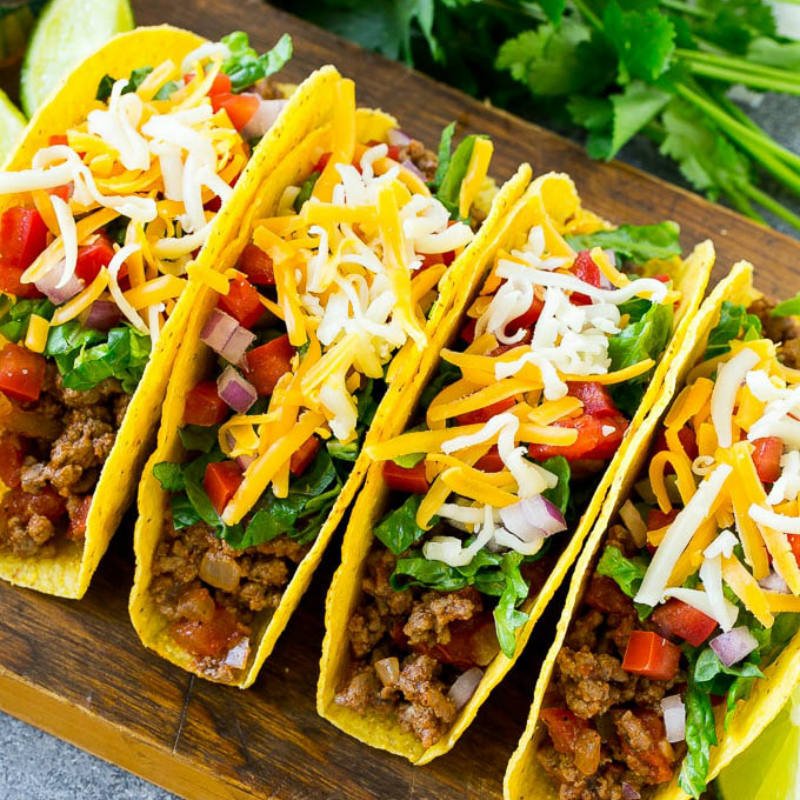 Read on to find out how to make delicious and healthy tacos in less than 20 minutes. Agree that homemade is always better! In the article, you'll also find the recipe for homemade taco seasoning.
Homemade Tacos Recipe
We love Mexican cuisine! And these fresh and spicy tacos make a perfect low-effort dinner you can opt for instead of conventional fast food. Try them once and we guarantee that they will become one of the staple recipes in your family!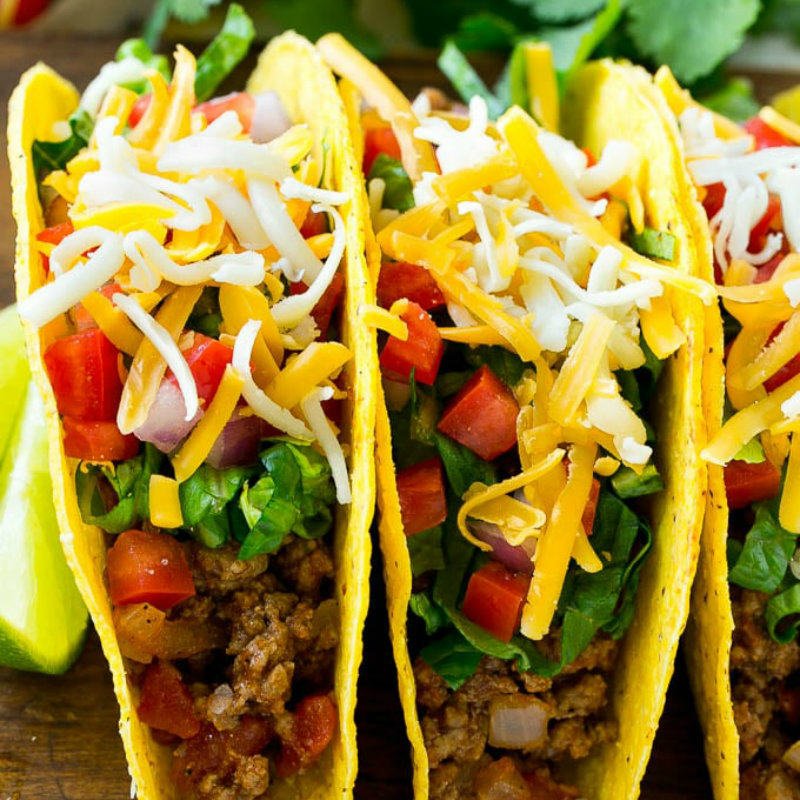 Ingredients
2 tsp vegetable oil
1 lb (450 g) lean ground beef
1/2 cup (75 g) chopped onions
14 oz (400 g) petite canned tomatoes
8 taco shells
lettuce, tomatoes, onion, and cheese for the toppings
taco seasoning
For the homemade taco seasoning, you will need
1 tbsp chili powder
1 tsp salt
¼ tsp garlic powder
1 tsp ground cumin
½ tsp ground black pepper
½ tsp smoked paprika
¼ tsp onion powder
¼ tsp dried oregano
Instructions
Take a large skillet, heat the vegetable oil in it over medium-high heat.

Add the ground beef to the skillet and break up any lumps with a spatula.
Add in the chopped onions.
Cook for about 6 minutes, occasionally stirring. When the meat is cooked through, and the onions are soft, remove the skillet from the heat. Drain off the excess fat. Use 90 % lean beef so that there is less fat in the end.

Add the taco seasoning to the skillet. Stir it to coat the meat.
Drain and dice the tomatoes. Add them to the skillet. Simmer everything for about 3 minutes.

Fill the taco shells or soft flour tortillas with ground beef. Add lettuce and fresh tomatoes, top everything off with shredded cheese. Serve to the table.
Did you like this healthy fast food recipe? Do you have any favorite Mexican recipes? Tell us in the comment section!