How to Cook Broccoli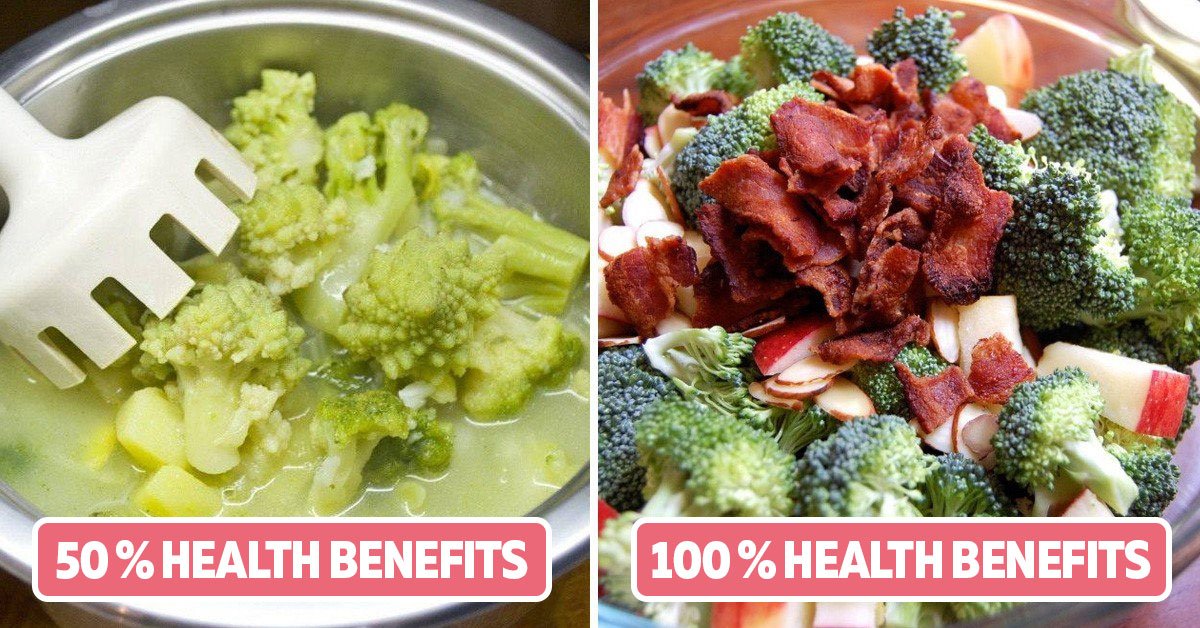 Broccoli is a fundamental component of a healthy diet. A delicious main or side dish of this leafy green takes your meal to another level of wholesomeness. Broccoli is good for you in any form; however, it is the most beneficial when properly cooked. In this article, you will learn how to cook broccoli to preserve all the vitamins and flavor.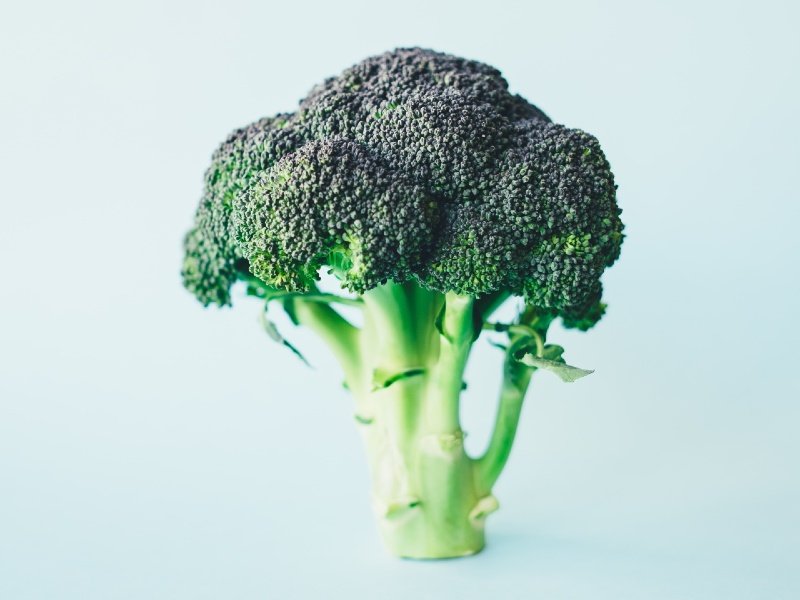 The cooking time differs depending on whether you purchased broccoli fresh or frozen. By the way, if it is the latter, cook it right away without waiting for it to defrost. If the broccoli head is relatively large, increase the cooking time by a couple of minutes. Of course, you will get the most health benefits out of raw broccoli, but not everyone likes its taste, so people do tend to stew or boil it.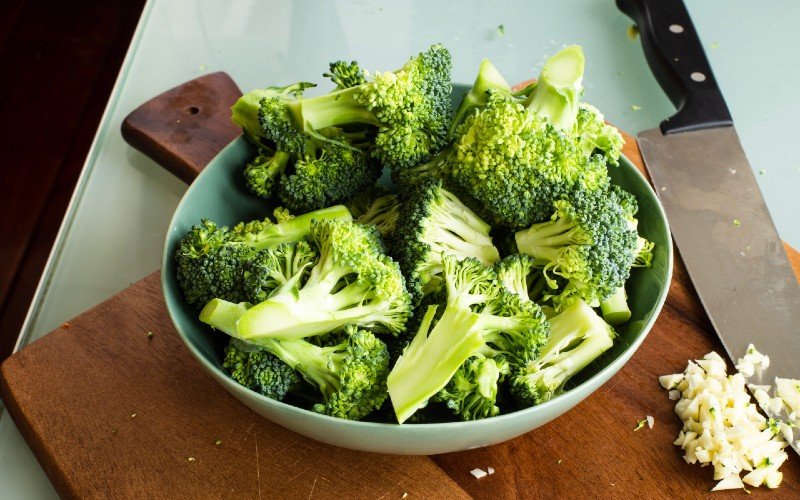 Do not forget that when exposed to heat for more than 10 minutes, the product loses 50 % of its beneficial properties, including sulforaphane. Sulforaphane is an antioxidant that reduces inflammation, boosts liver detoxification, and positively affects the gut microbiome, among other things. Therefore, we recommend that you consider paying closer attention to the process of cooking broccoli.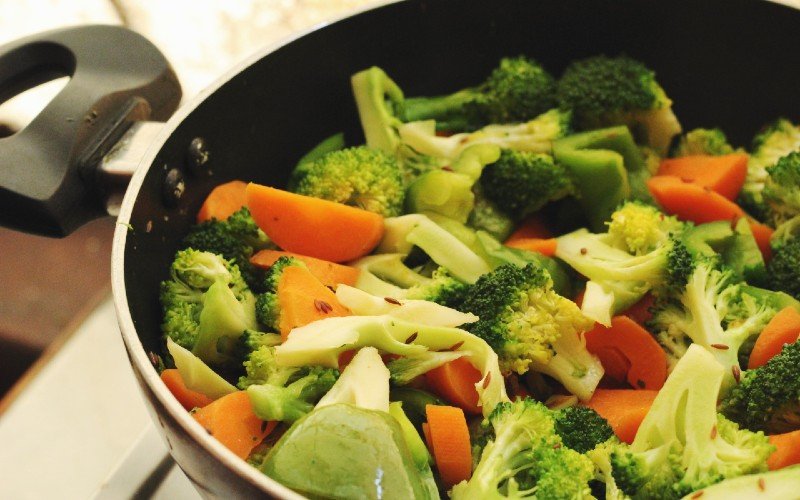 Raw Broccoli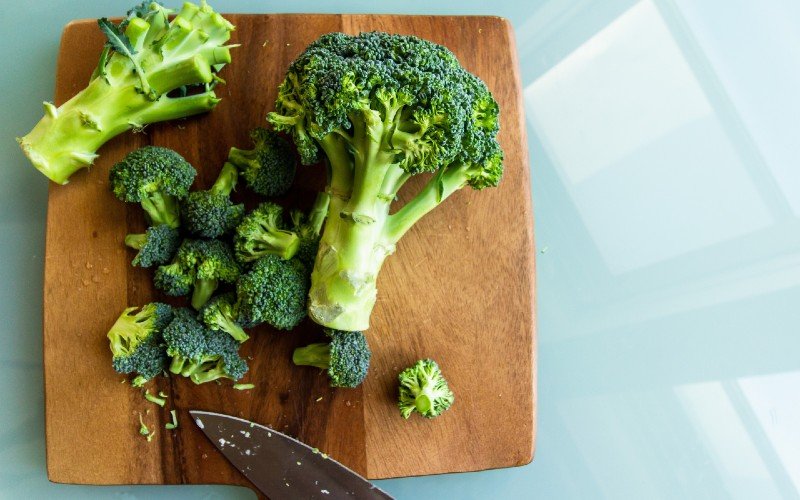 This is one of the easiest raw broccoli dietary salad recipes to provide your body with 100 % of the health benefits of the product.
Ingredients:
9 oz (250 g) broccoli
1 carrot
2 potatoes
1 cucumber
⅔ oz (20 g) dill
⅔ oz (20 g) parsley
2 tbsp olive oil
salt and ground black pepper to taste
Instructions:
Boil peeled potatoes and carrots.
Meanwhile, rinse broccoli thoroughly and cut it into florets. Grate the stem.
Slice the boiled potatoes and carrots, and cucumber, finely chop herbs.

Combine all ingredients, drizzle with olive oil, and season with salt and pepper.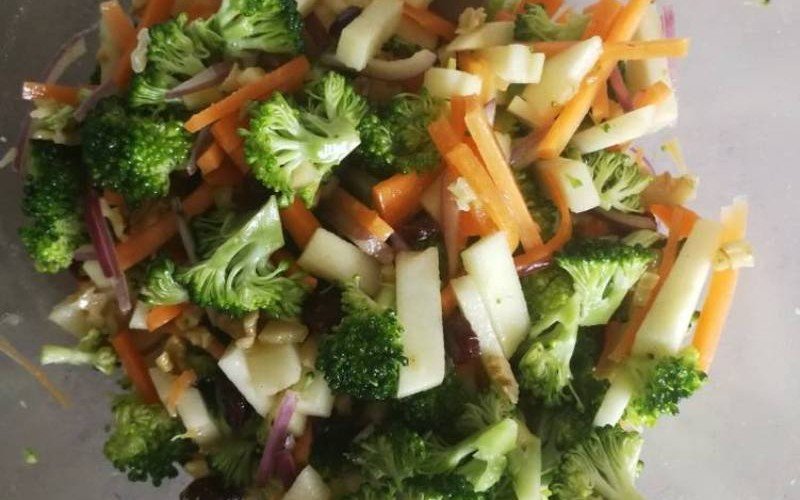 Cooked Broccoli
Boiling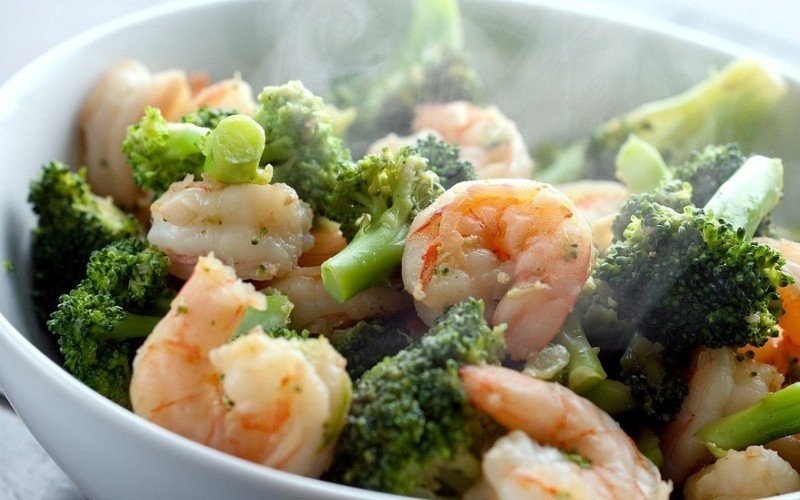 It is enough to cover broccoli with boiling water for 60 seconds to make it soft and delicious. Nevertheless, if you or your children prefer broccoli boiled in salted water, cook them for about 5 minutes. Dip the boiled vegetable briefly in ice water to maintain its beautiful green color.
Steaming in a Double Boiler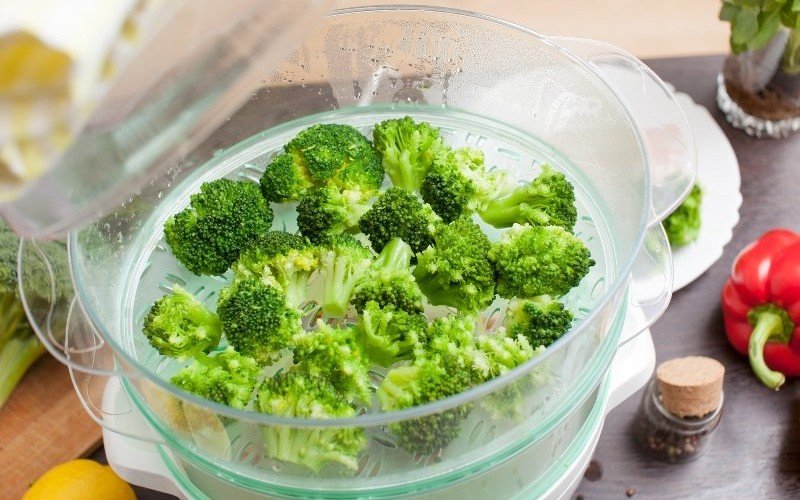 A double boiler will help to preserve all the nutrients in the broccoli while making it simultaneously crispy and soft. Divide the leafy green into florets, rinse, and cook in a double boiler for no more than 5 minutes. When done, dip in ice water.
Stewing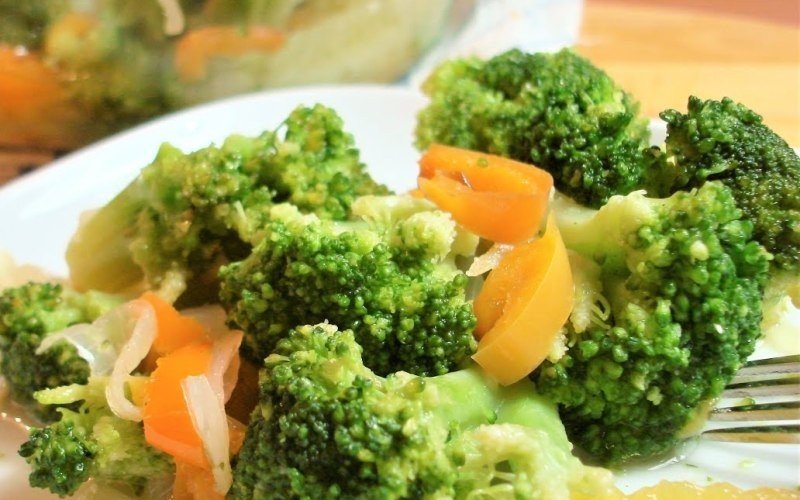 Make sure the broccoli is dry after washing. Heat some vegetable oil in a frying pan, add broccoli florets, cover with a lid, and simmer for 5–7 minutes without adding salt.
Microwaving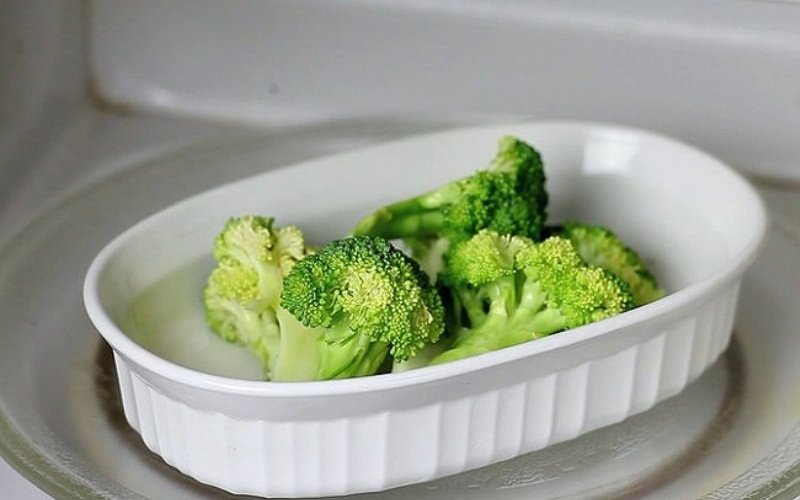 Place broccoli florets in a microwave-friendly ceramic or glass container, add 2-3 tablespoons of water, cover, and cook for 3-4 minutes at maximum power. Carefully remove the lid and check the leafy greens for softness. Microwave the broccoli for an additional 1 minute, if necessary. Serve as a garnish with olive oil and Italian seasoning, with other vegetables as a warm salad, or add to ready-made soups.
General Recommendations
Eat broccoli raw or lightly steamed.
Don't throw away the stems; you can grate them and add them to salads, soups, and vegetable stews.

If the broccoli has turned yellow, it is no longer suitable for consumption.
Combine broccoli with vegetable oil, yogurt, sour cream, soy sauce, lemon juice, or mustard.

If you plan on storing broccoli for several weeks or months, freeze it. Thus, you will retain all its nutritional value.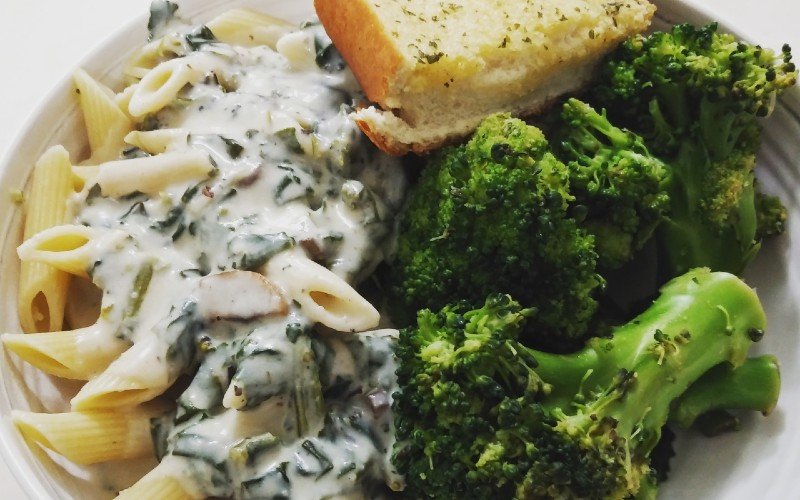 Broccoli is a nutrient-rich vegetable. As you may know, healthy food should not be subjected to prolonged heat treatment. It doesn't matter how you cook your broccoli — you only need to take into account the cooking time and take care to eat all its parts. Thus, you will provide your body with tasty, nutritious, and, above all, healthy food!