How To Keep Guacamole Fresh and Green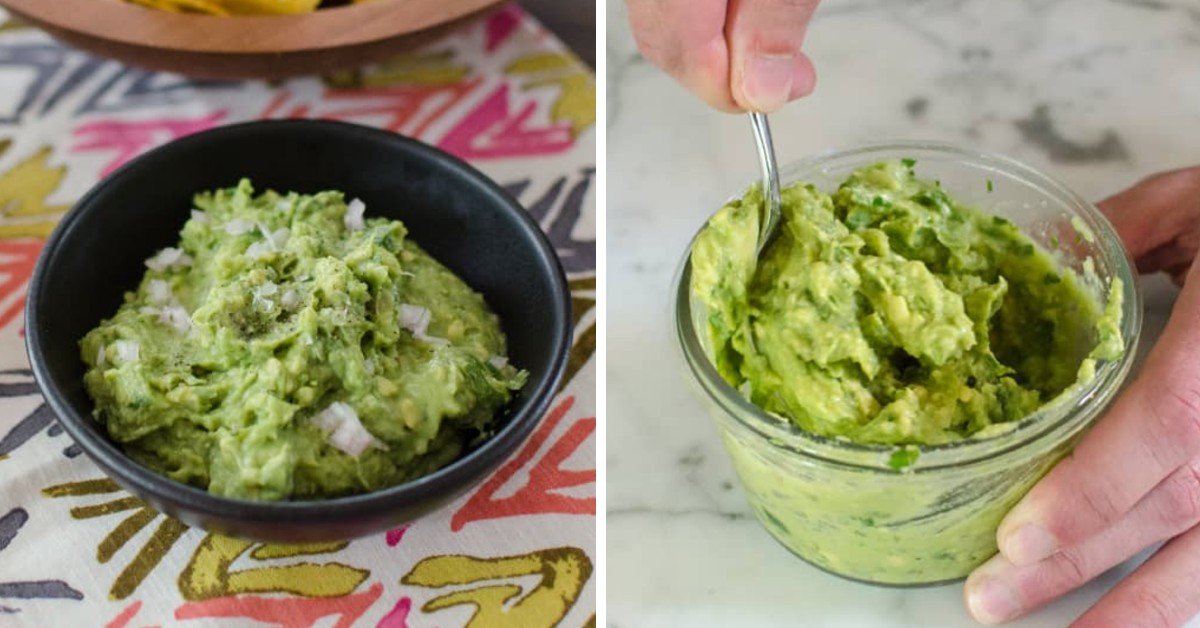 Today we would like to share with you a little trick on how to keep guacamole fresh and green. This method requires only one simple ingredient. And it's not lime juice! Intrigued? Then read on.
This unusual technique keeps guacamole from turning brown for up to three days. From now on you can make large batches of your favorite dip and not worry that it will look bad 30 minutes later.
How To Keep Guacamole Fresh and Green
First, make your guacamole. We recommend this recipe. Then transfer it into an air-tight container. Tightly press guacamole with a spoon to remove any air bubbles.
Then you need to use about ½ inch lukewarm water to cover the guacamole. Pour it slowly down the sides and make sure it covers the whole surface. Put on the lid.

Store your guacamole in the fridge for up to 3 days. When you need to use the dip, remove the lid and gently pour out the water. Stir the guacamole and serve it.
Was this trick on how to keep guacamole green useful? Be sure to also read about the health benefits of avocado!