How to Sharpen Kitchen Knives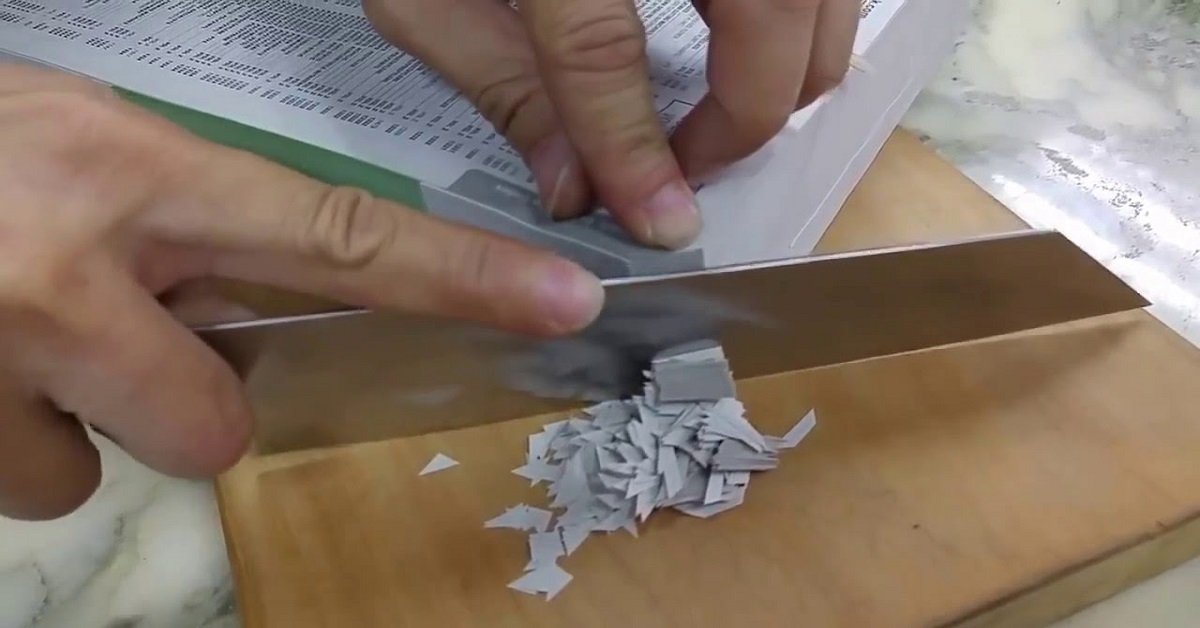 If you know how to sharpen kitchen knives, the cooking process will be faster and more convenient. It might seem weird, but cutting with an unsharpened knife is many times more dangerous than with a sharp one: the knife can slip out and cut you.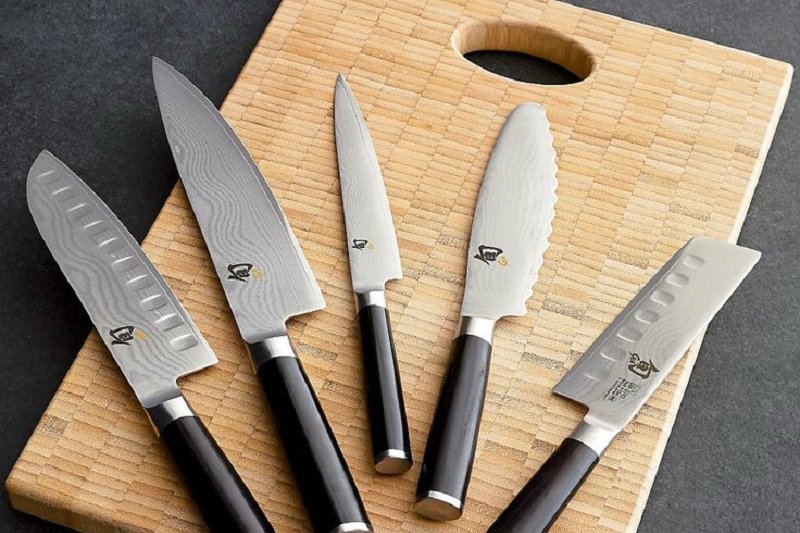 They say that knife sharpening is a real art. Not everyone can master it. But learning the technique is not as difficult as it might seem. Take a moment to test these tips on your kitchen knives!
How to Sharpen Kitchen Knives
Use a whetstone
You will spend more time than you expect to just find the stone. If 20 years ago there was no such problem, today it is common. During a purchase of a whetstone, always pay attention to how rough it is. The harder the stone, the more aggressive the sharpening will be. In everyday life, it is worth using a medium whetstone.
Add some oil
Surprisingly, sharpening will be much more effective if you use a little oil. Add some olive oil to the whetstone. But if possible, buy a special mineral one.

10 to 30 degrees
This is what the knife sharpening angle should be. If the angle is larger, you will soon have to sharpen your knives again. As a beginner, you may have a little difficulty keeping the angle right. That is why we advise you not to rush: the sharpening of the knife must be precise, not fast.
Determine the angle of the cutting edge
This is especially important if the knives are factory-sharpened. In this case, the sharpness also needs to be regularly maintained. If you determine the angle of the cutting edge correctly, there will be no problem. Just follow it. Such sharpening will take a lot of time. But the more carefully you sharpen, the less damage you do to the blade.

Curved movements
Watch the movement of your hand. It must be curved for the result to be worth the effort. If you have a problem with this, place a coin under the back of the blade.
Mechanical or Electric Sharpeners
The former are used for both knives and scissors. They are affordable and easy to use, but the quality of the work is far from the best. Although you will spend very little time sharpening the knife, it will become blunt even faster.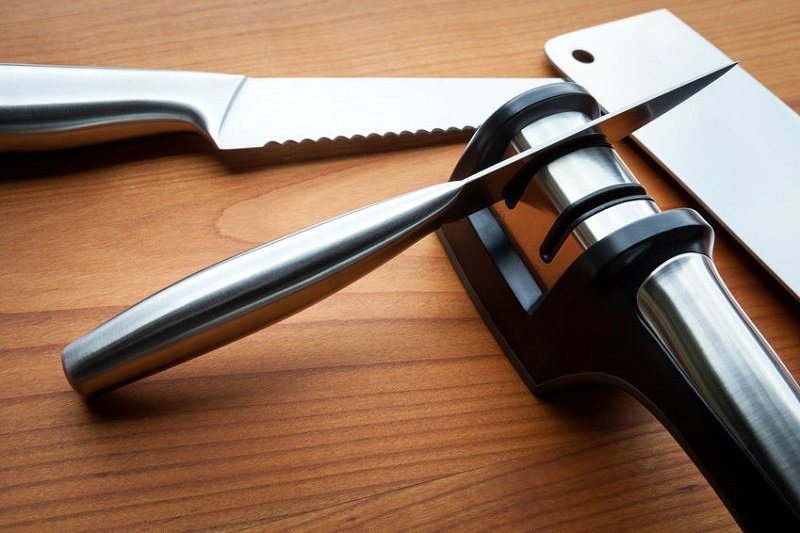 The latter is a more modern solution. Such devices sharpen and polish. They are equally effective when it comes to wavy and straight blades, screwdrivers, and scissors. And the blade remains sharp for a long time.
How to test the newfound sharpness of your knives? Just grab a vegetable that is usually difficult to cut with a dull knife and try cutting or peeling it. Was this article useful? Leave your comments below!