How to Store Garlic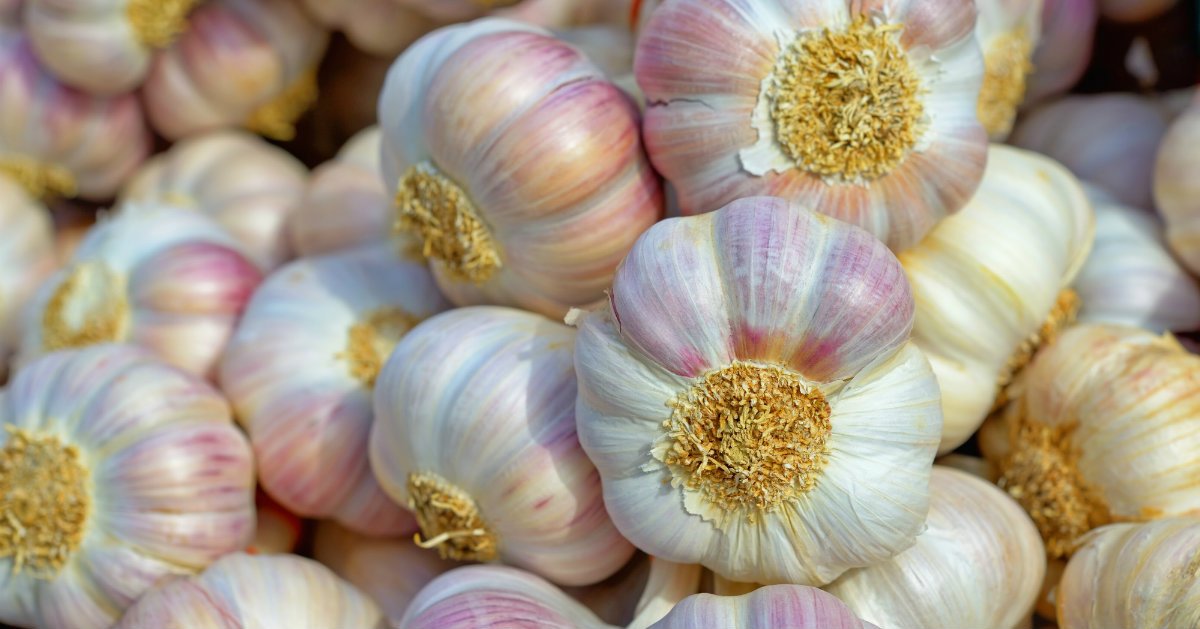 In Middle Eastern cuisine, garlic reigns supreme: if they don't add it to stew, they will use it to season fried potatoes; if they don't add it to soup, they will use it to make a spicy sauce or hummus. The benefits of garlic are numerous. For most people, it is an essential ingredient that is always at hand. Yet not everyone knows how to store garlic.
Believe it or not, storing garlic is a delicate affair. In the right conditions, it can survive perfectly well until the next season. Otherwise, it will begin to rot or sprout. Today, Cook It encourages you to learn how to store garlic and avoid spoilage once and for all.
How to Save Garlic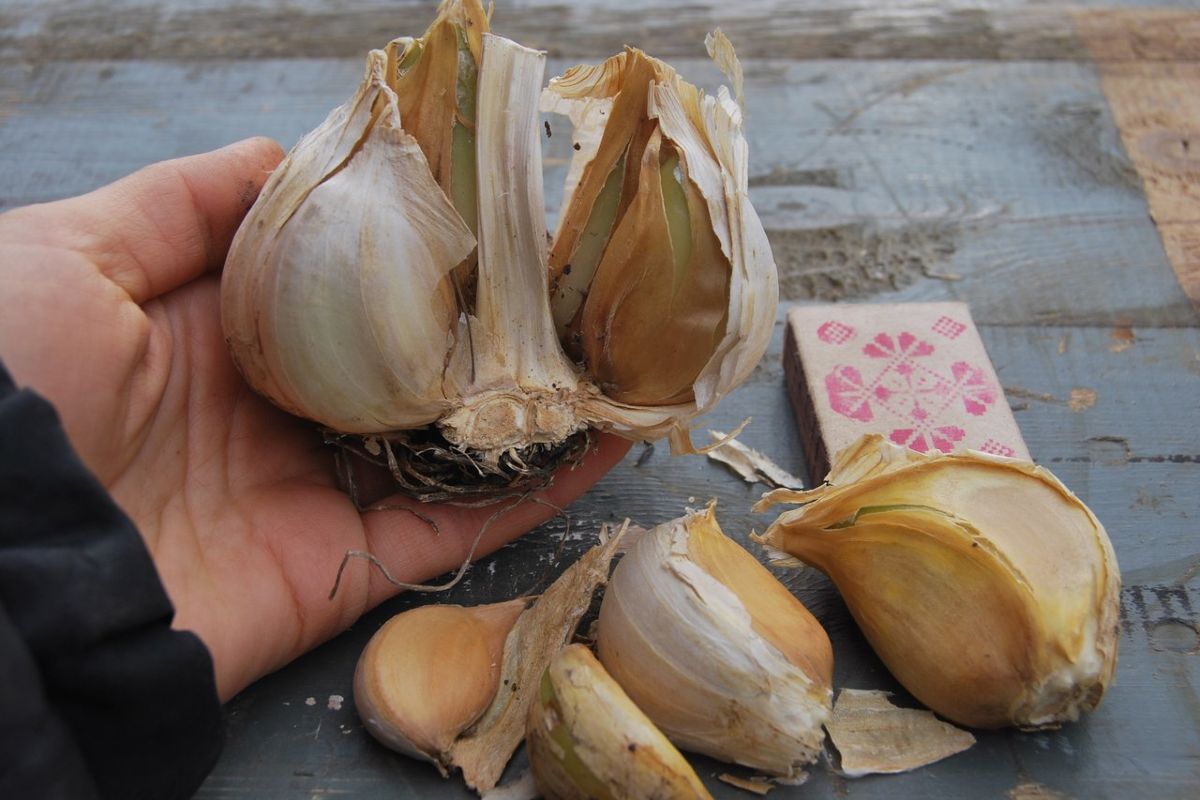 The fact that garlic is a species in the onion genus, Allium, explains its many beneficial properties. It stores numerous nutrients so that something will sprout from it in the future. Therefore, as soon as the garlic begins to germinate (this happens mainly due to high humidity), the vitamin content begins to fall rapidly. It withers, becomes tasteless, and quickly deteriorates.
Rottenness makes it unapt for food. Before you store garlic, you must carefully sort it, discarding all bulbs with sprouts, spots, and sunken areas.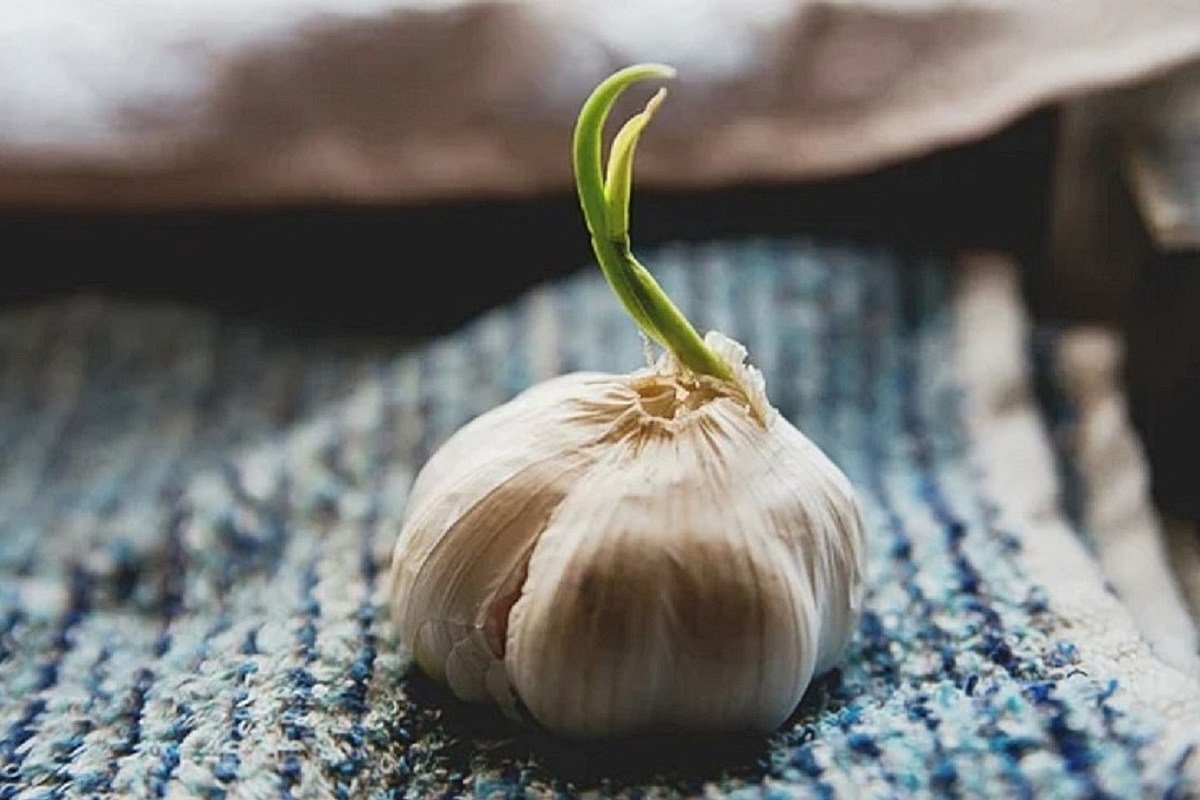 An Ancient Method of Storing Garlic
Even before the invention of refrigerators, people braided garlic and hung it in a cool, dark place — in the attic or the cellar. Thus, it is possible to store it for months, but what if the conditions do not allow you to store garlic at home this way?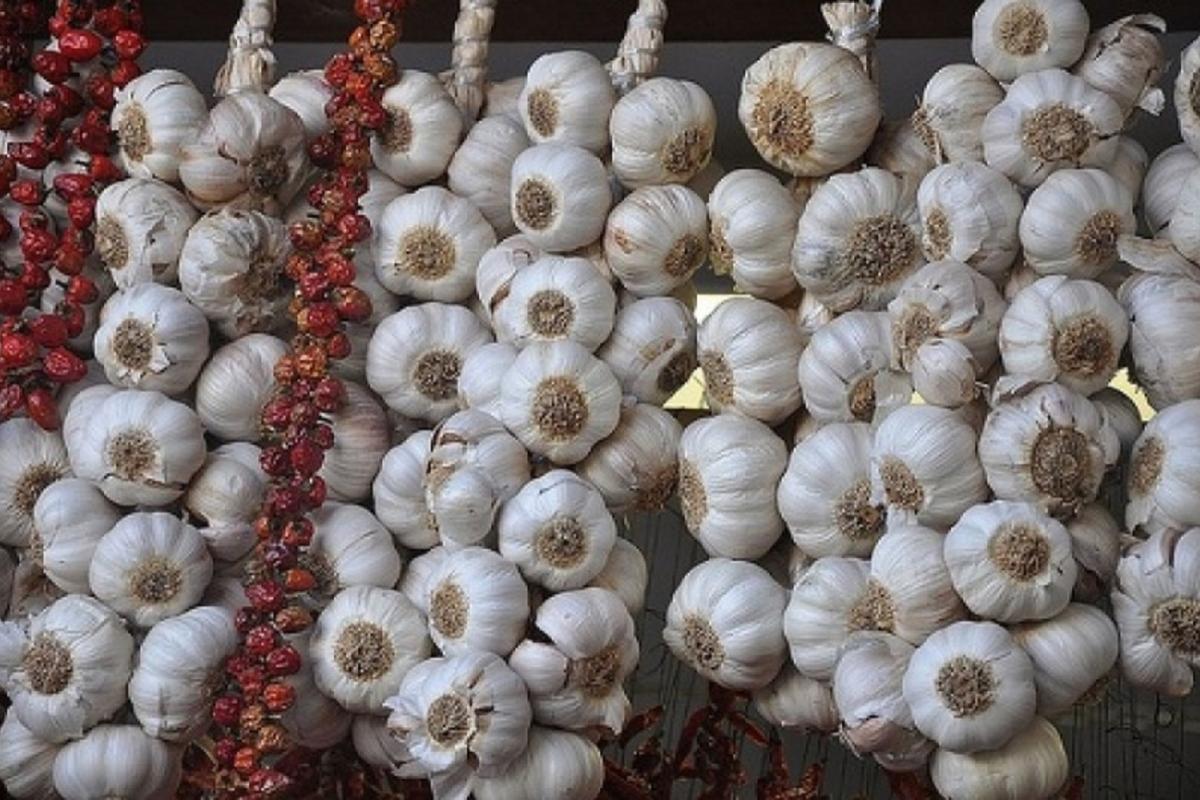 Scorch the Roots
Freshly-picked (or bought) garlic always has roots. Although they might not be too visible, they are responsible for whether or not garlic will sprout. Use matches, a lighter, or even your stove burner to scorch the roots.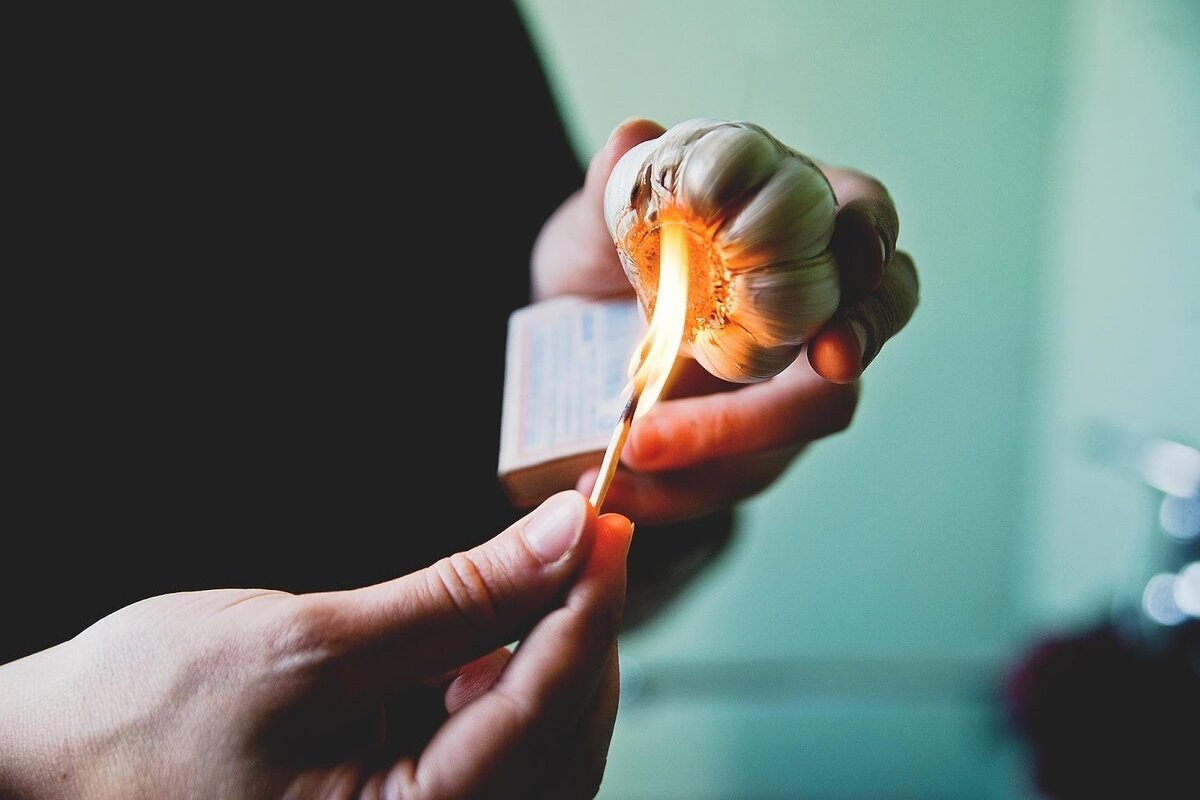 Bury in Salt
For this method, you need a box or a 100-ounce jar. Alternate the layers of salt and garlic and tightly close the jar. Thus, garlic will remain fresh for a long time without rotting or sprouting: salt preserves them.
Another way to save garlic from moisture is to use sawdust, grain, ash, or flour instead of salt, with the condition that the top layer of the powder product is at least three-quarter-inch thick.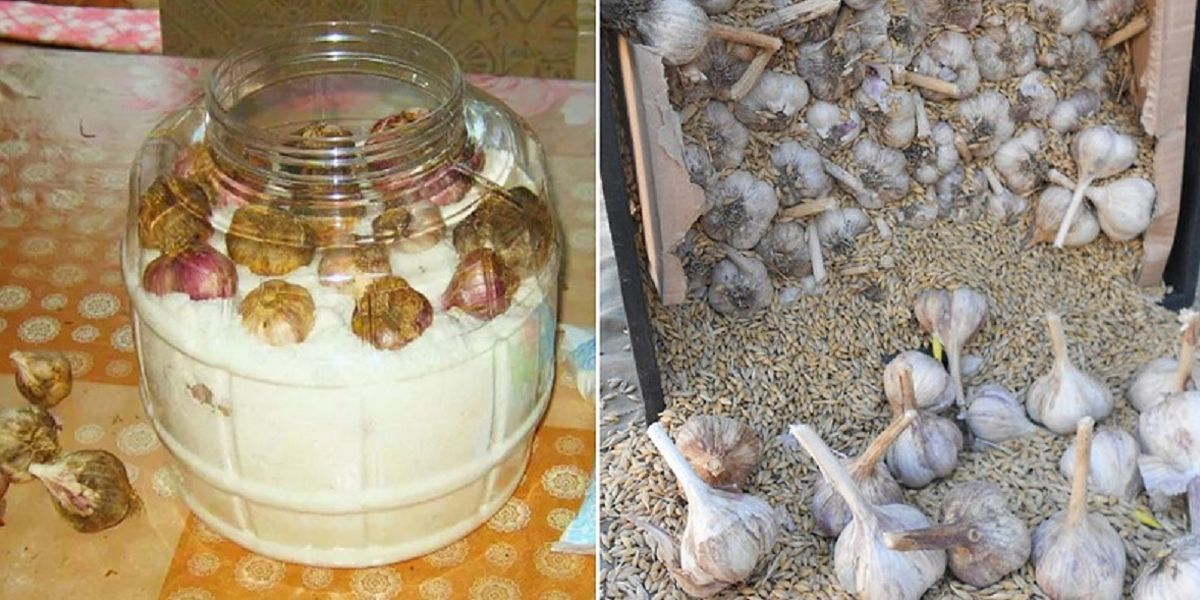 Melted Paraffin
Dip freshly-picked garlic in melted food paraffin and allow it to drain and solidify. Consequently, it does not lose moisture and remains juicy for a long time without spoiling.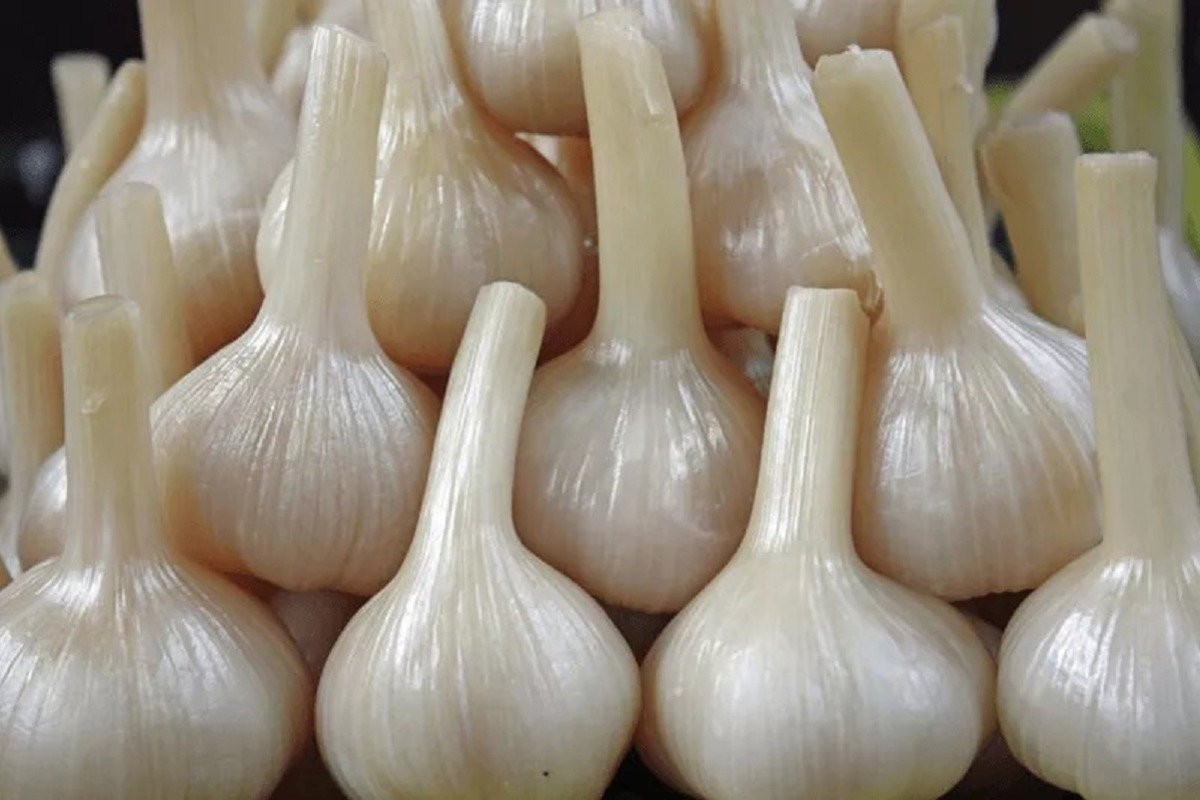 Everyone should know how to store food properly — after all, its taste and health benefits directly depend on this. By the way, pickled garlic is no less useful and certainly does not rot! Don't forget to share our article with anyone who might not know how to store garlic — an essential cooking ingredient!