Long Narrow Kitchen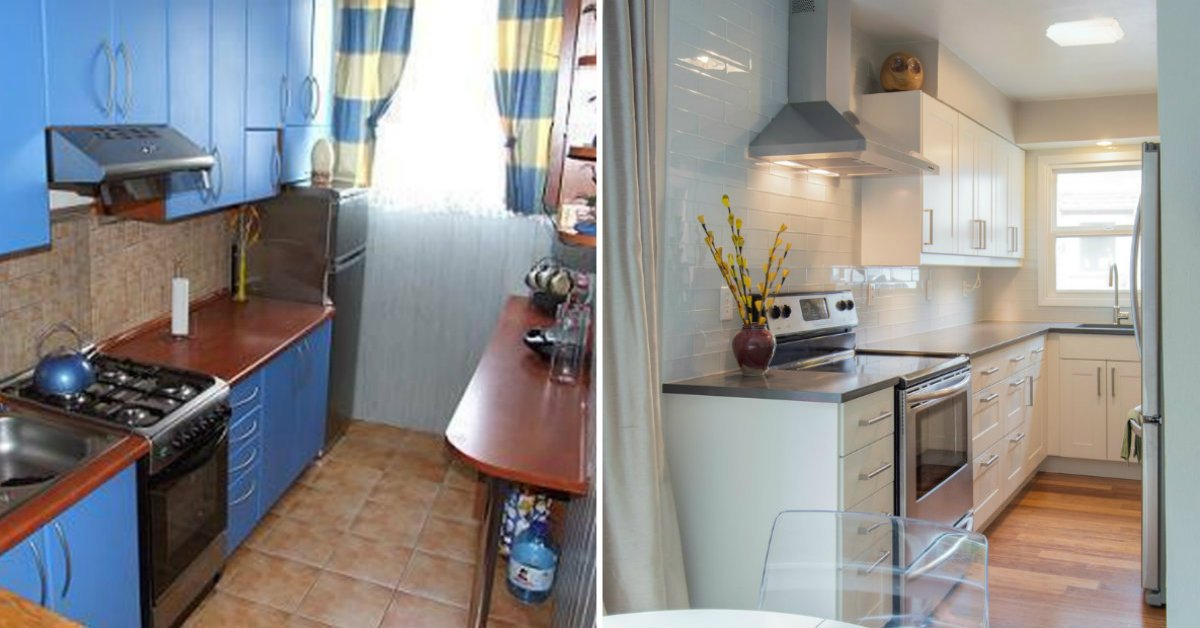 My husband and I moved to our current apartment a few years ago. Immediately I had to change the wiring and pipes and level the walls and floor. We didn't like the layout much. The long narrow kitchen was especially upsetting. To improve it, we used all our imagination.
Such a problem is widespread and relevant for many people. I picked for you the examples that inspired me the most.
Long Narrow Kitchen
Making the Kitchen More Spacious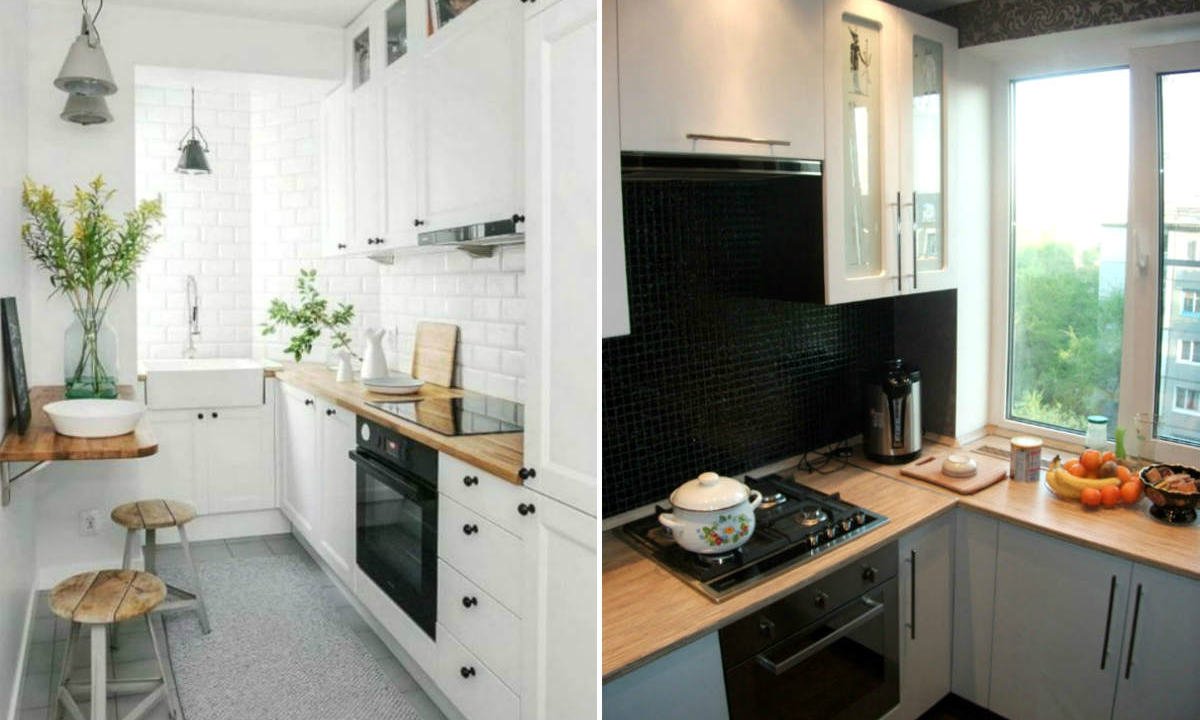 The main problem with such a kitchen is that there is always a lack of space. Sometimes it's difficult enough for one person to turn around, not to mention many guests. Therefore, while equipping your kitchen, follow a few rules:
The lighter the room the better. Moreover, both natural and artificial light works great.

Give preference to light shades. They visually expand the space.
Say no to massive furniture and decorations.
Organize your kitchen into zones.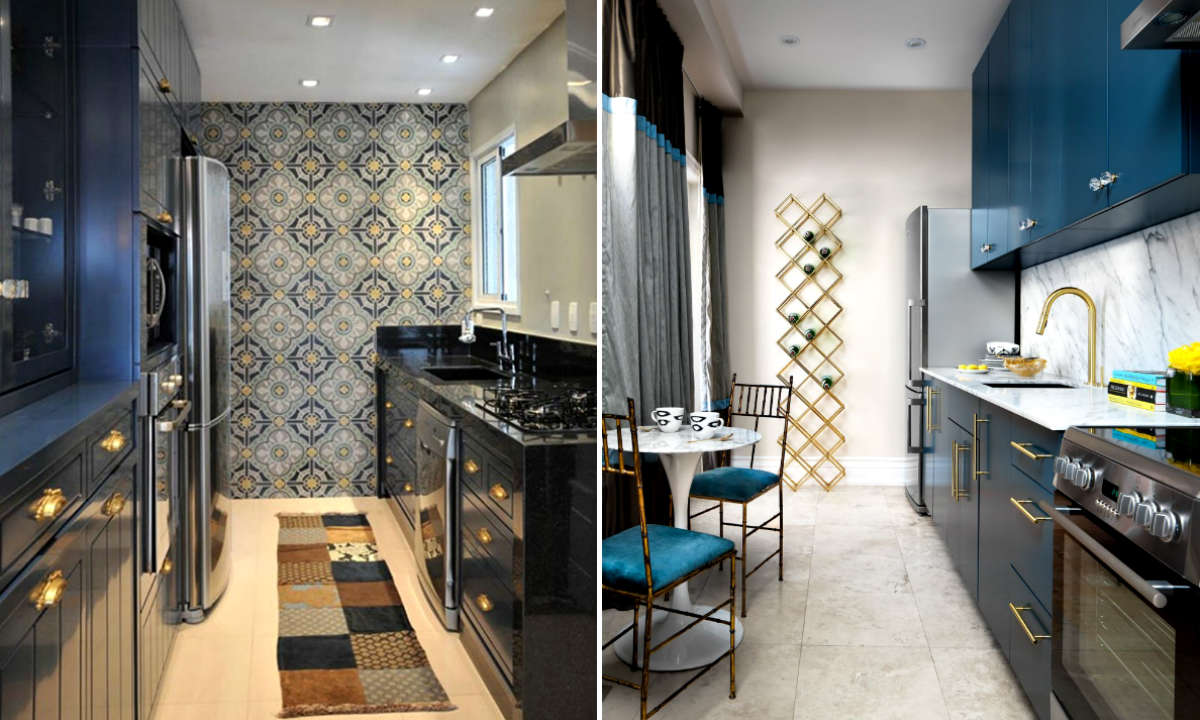 Of course, there are exceptions to the rule. If you want to decorate a long kitchen in dark colors, don't give up the idea. Use large patterns and glossy surfaces in your design. Sufficient lighting is also essential.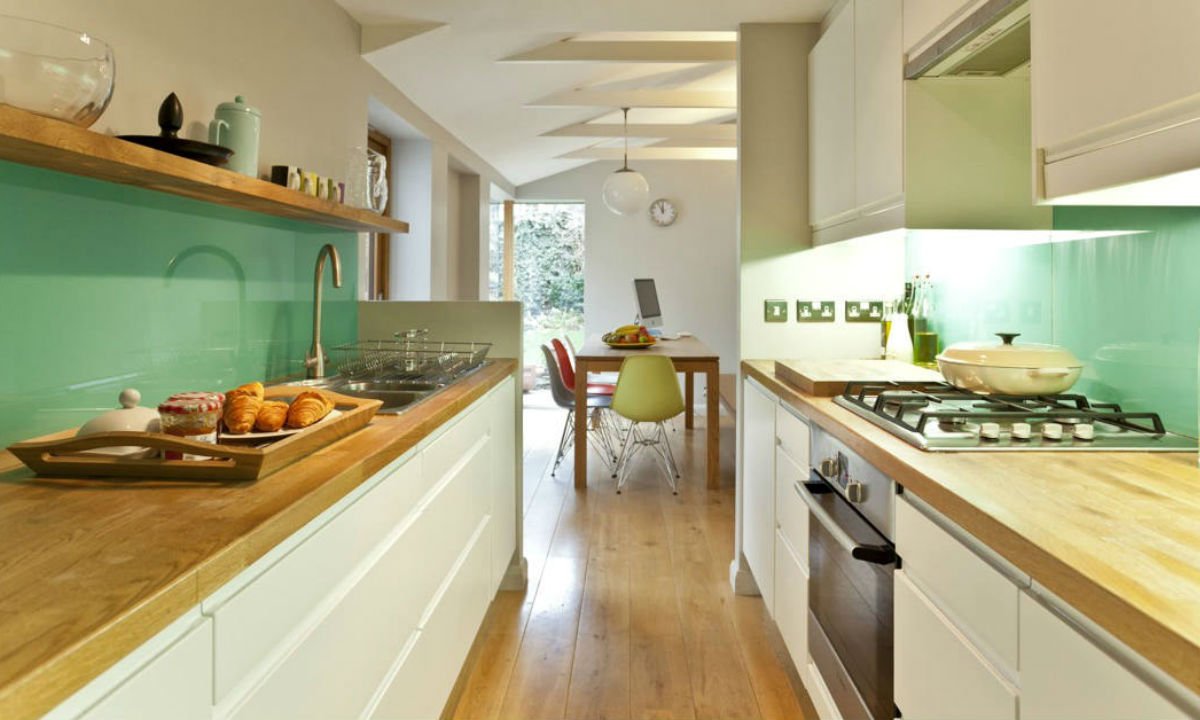 If you got a long narrow kitchen, it's better to move the eating area to another room. This way the chairs and table won't get in your way during cooking.
Long Narrow Kitchen Designs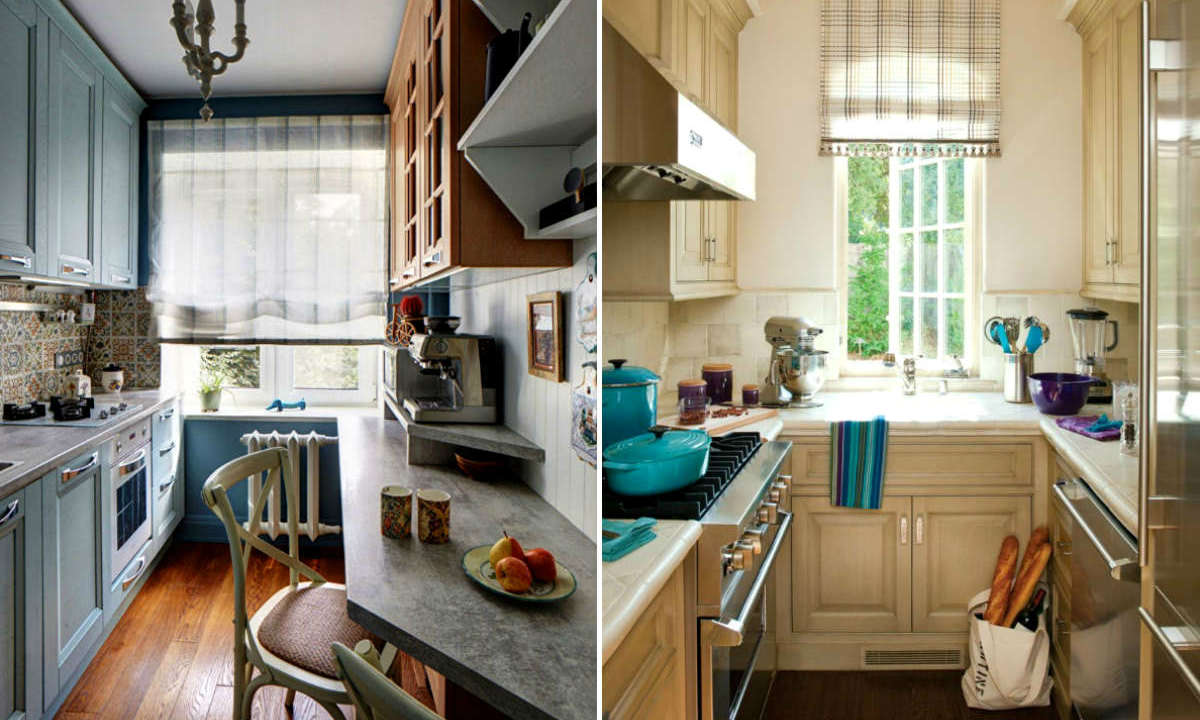 A small long kitchen is best done in a simple, discreet design. Calming pastel colors, minimalist decoration, and functionality are welcome. For example, use the space under the window to place the sink.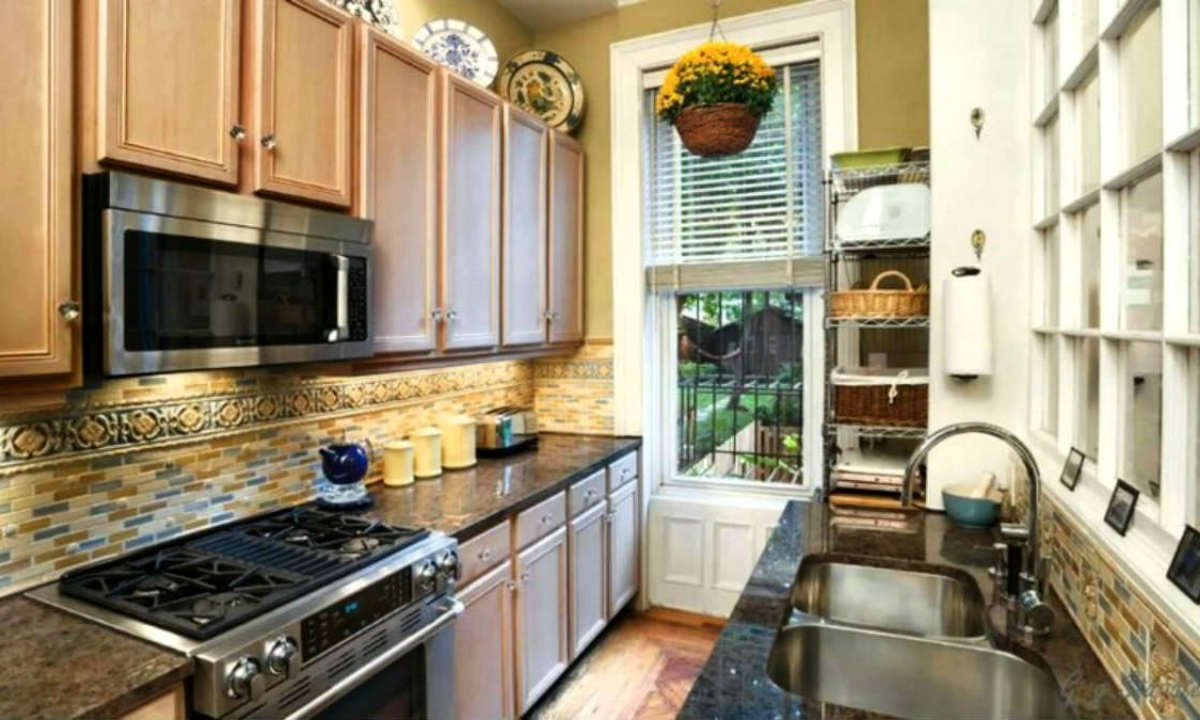 Wall cabinets take up a lot of space. But if they match in color with the walls, the room looks more spacious. We also recommend using open shelves. They create the illusion of space.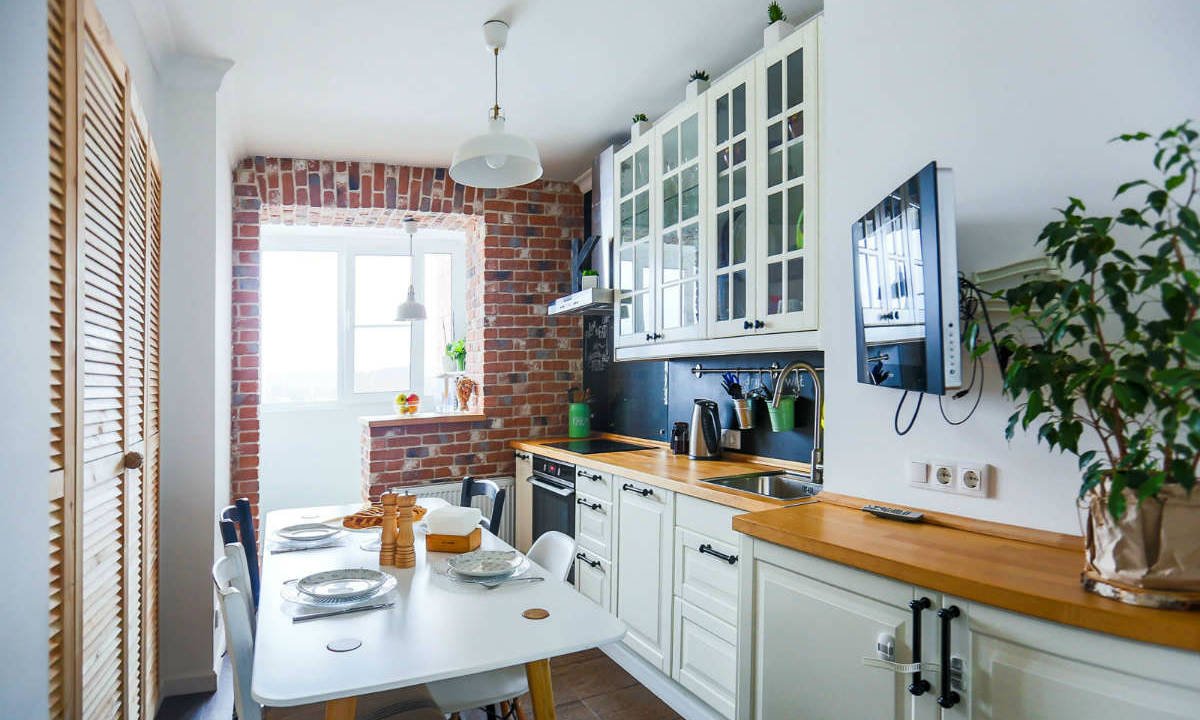 A small kitchen is a gift. It is easier to clean, to move around and find the right kitchen tool. Use 3 colors at most for your kitchen's design, so that the room doesn't annoy you.
Bright accents in a small kitchen are also great. Choose one contrasting color and apply it in different parts of the room. But be careful, don't overdo it!
Stylish Long Kitchen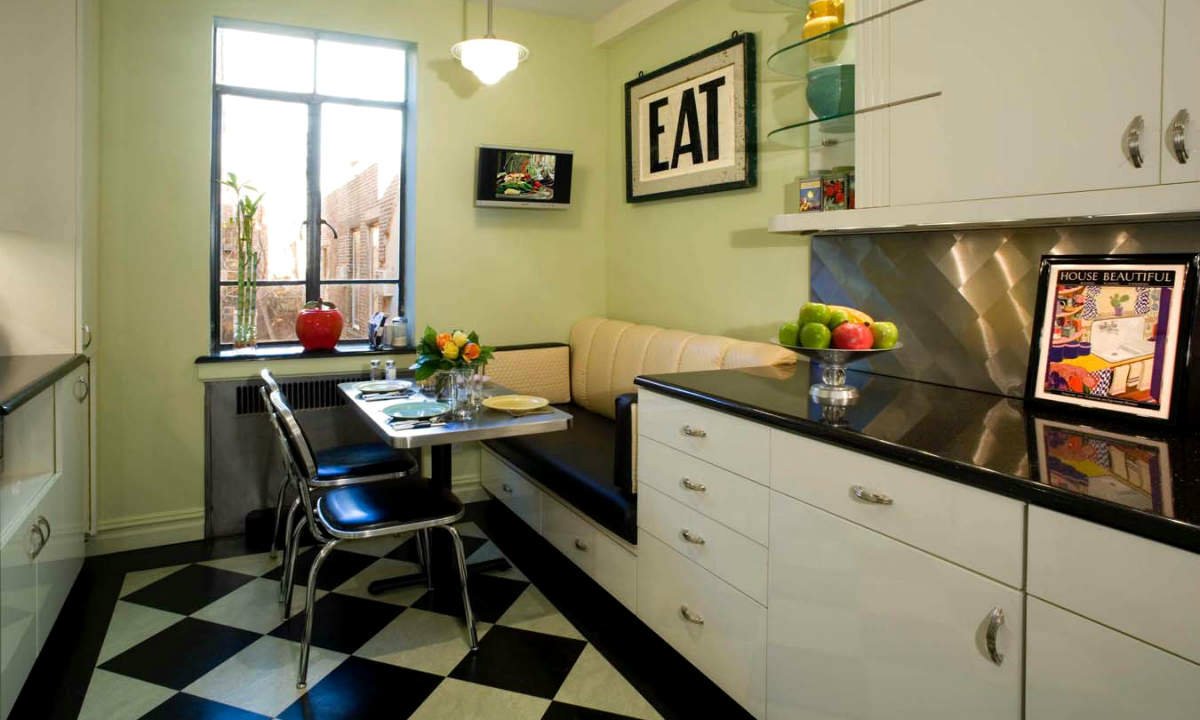 A long narrow kitchen can also be stylish. Decide on a style and look for specific details you like. You can make a 60s kitchen, baroque, loft, etc.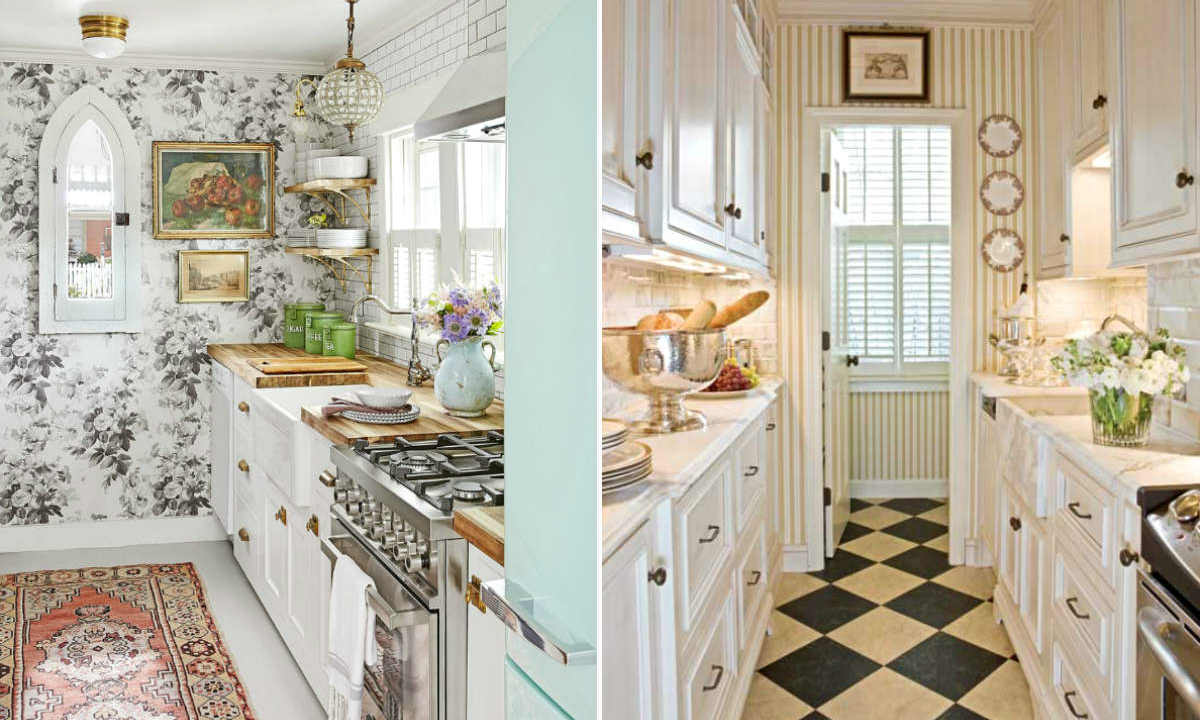 A bit of luxury won't hurt your kitchen either. Add some velvet, gold, and paintings. Fresh flowers and fruit can decorate the room. In such a kitchen it's easy to feel like a king or queen, don't you agree? Especially with a glass of sparkling wine in hand.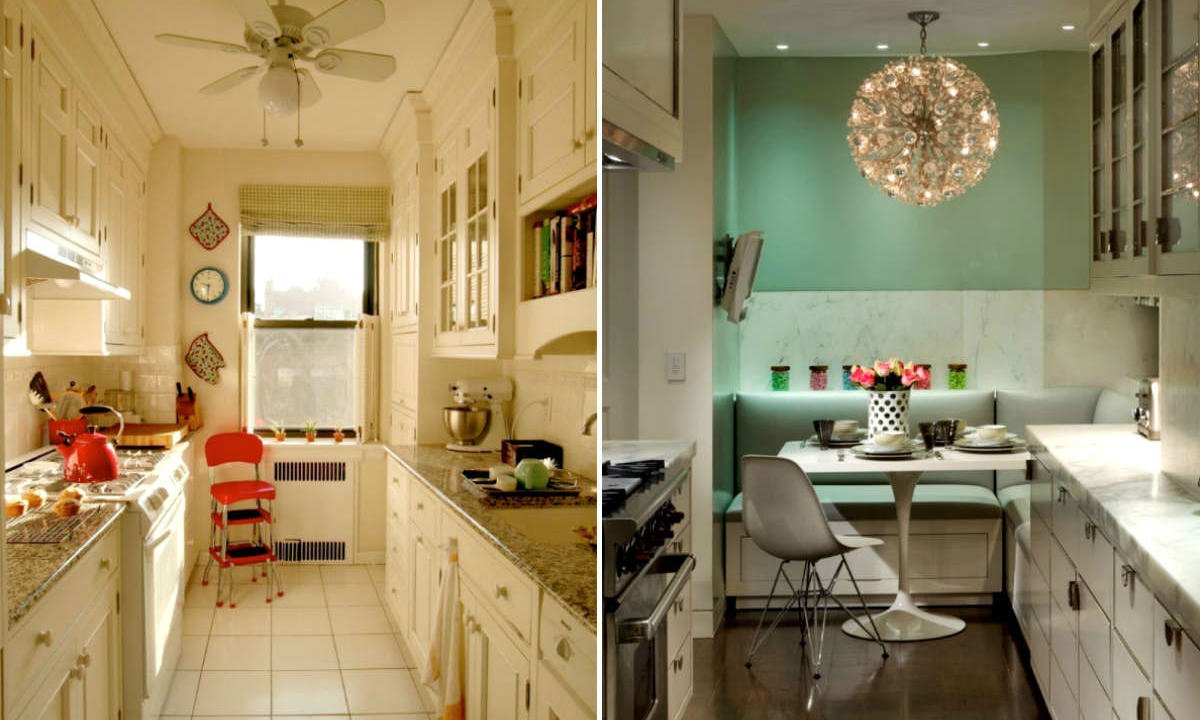 As you can see, a long narrow kitchen is not that bad. With the right design, even the smallest room can turn into a cozy place. Do you like your kitchen design? What makes it the best?