How to Make a Juicy and Tender Roasted Pork Loin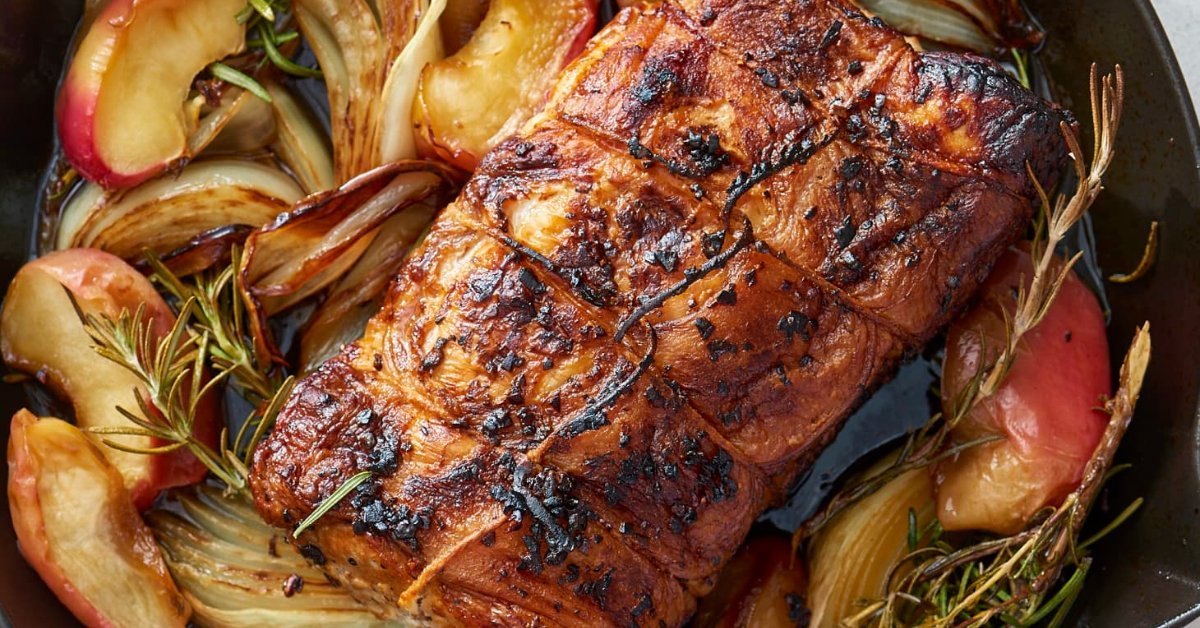 I don't know about you, but for me, this year has been all about experimenting in the kitchen. From adopting tips from the French to knock salad out of the side-dish territory and onto the center of the plate to discovering the secret to extra crispy roasted vegetables, I've done a myriad of things I've never thought of doing before. Serving roasted pork loin instead of turkey for Thanksgiving is also one of them.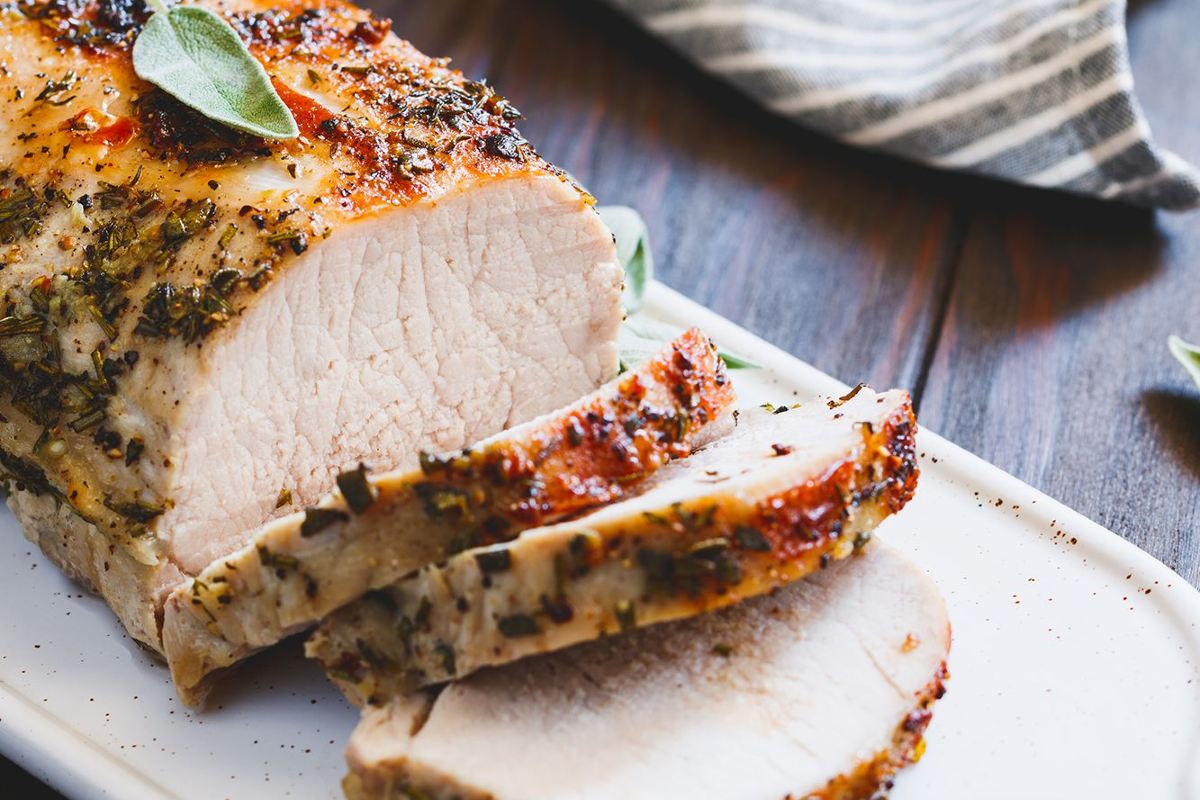 Roasted pork loin is an attractive dinner option any day. Not only is it easy to make, but it also requires very few kitchen-staple ingredients. On a casual weeknight, it is enough to spend a few minutes searing the meat and then pop it in the oven for an hour. That time can be well-spent unwinding or perhaps preparing an easy side dish.
A holiday feast, however, is a different matter entirely. Today, I would like to encourage you to consider accompanying the meat with some applesauce — it will elevate your meal from delicious to gourmet, guaranteed! Mouth-watering roasted pork loin prepped with an aromatic rub, then roasted to perfection and complemented by a tart green applesauce will have everyone coming back for more and more (at least that was the case for my husband and kiddo)!
Before proceeding to the recipe, though, let's discuss how pork loin and pork tenderloin differ from each other and figure out why apples are the superstar of this dish.
Pork Loin Vs. Pork Tenderloin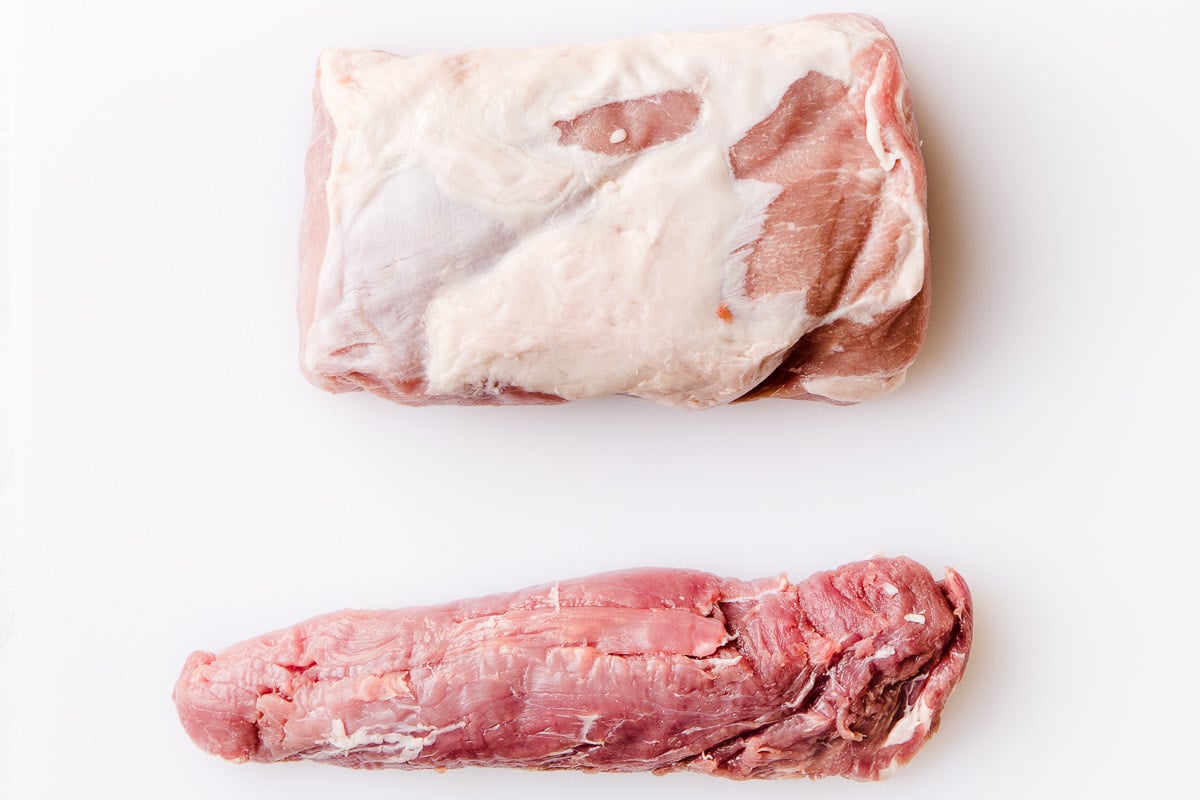 While the names may sound similar, pork loin and pork tenderloin are two different cuts of meat. The pork loin comes from the back of the pig and is fairly large: usually it weighs about three or four pounds. It takes longer to cook due to its size and uniform shape; however, due to said uniformity, you do not have to worry about one part of the roast cooking through more quickly than another.
The pork tenderloin, on the other hand, is a thin cut that runs along the animal's backbone, and it cooks at a higher temperature and for a shorter amount of time. Because the two cuts have vastly different cook times, it is best not attempt to use them interchangeably.
Why Apples Are a Roasted Pork Loin Superstar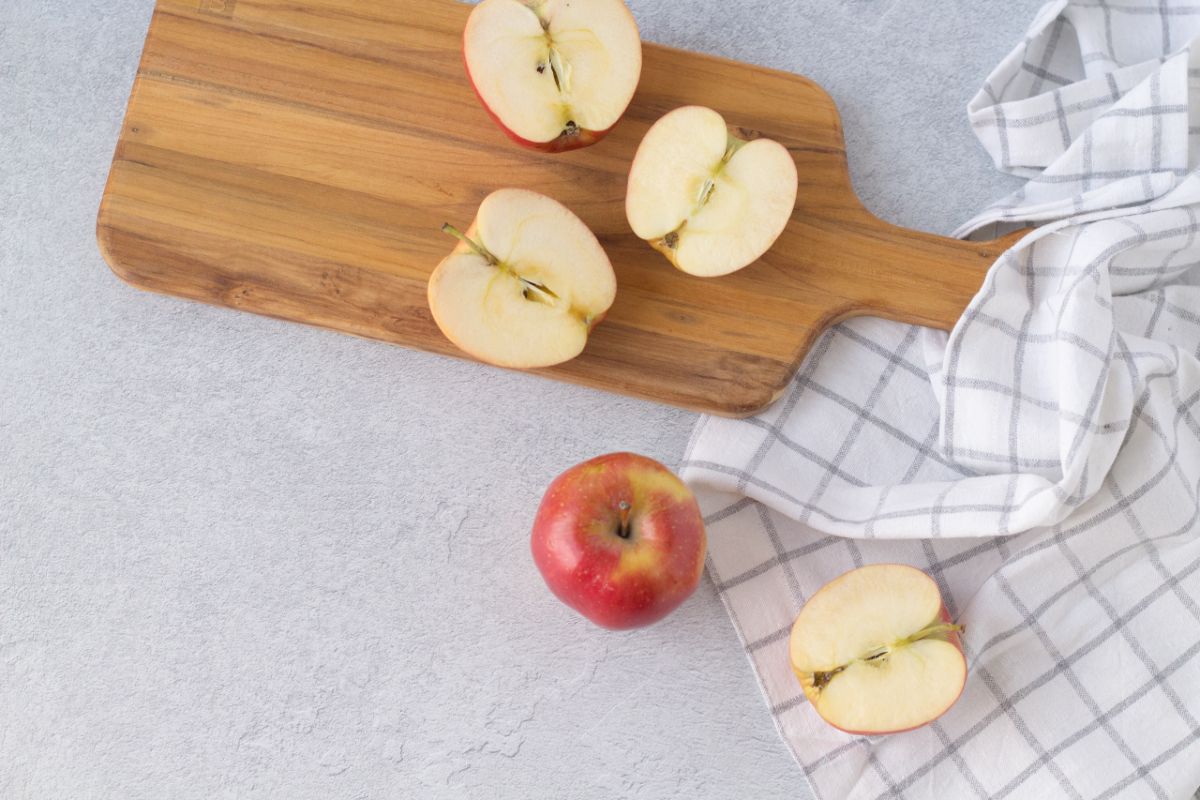 Pairing pork with apples is about as natural as food pairings come, and people have been doing it for centuries. Before sugar was attainable to the greater public, fruit usually accompanied savory foods, and apples were a common way to add a hint of sweetness to pork.
Apples and pork are such a classic combo that you really can't go wrong with it. In the recipe below, large chunks of apples coupled with onion serve as a bed for a pork loin roast: they soak up the meat's juices and caramelize in the maple syrup. Because the pork is savory and the maple syrup sweet, you'll enjoy what the green apple sauce does to your taste buds.
Juicy and Tender Roasted Pork Loin
Ingredients:
For the Pork Loin:
1 (3- to 4-pound) boneless pork loin roast
4 cloves garlic
2 tsp kosher salt
½ tsp ground black pepper
2 tbsp olive oil
2 tart-sweet apples
1 onion
2 tbsp butter
¼ cup maple syrup
2 rosemary sprigs
2 sage sprigs
For the Green Apple Sauce:
1 Granny Smith apple
½ tsp lemon zest
1 tbsp lemon juice
1 garlic clove
¾ tsp finely chopped fresh mint leaves
¾ tsp finely chopped fresh sage leaves
½ tsp finely chopped fresh parsley leaves
½ tsp finely chopped fresh rosemary leaves
¼ tsp kosher salt
¼ cup olive oil
Instructions:
Preheat the oven to 400 °F.
Start by cutting apples into quarters and onion into eighths.
Combine garlic and salt and grind them until creamy. Top with ground black pepper.

Trim the pork loin of excess fat before rubbing it with the garlic paste. Set aside for half an hour or refrigerate for up to a day.
Heat olive oil in an oven-proof skillet. Add the pork and sear on all sides until golden brown, about 5 minutes per side. Keep the skillet on the stove, turn off the heat, and transfer the pork loin to a platter.

Add apples, onion, butter, rosemary, and sage and swirl them around the pan before drizzling them with maple syrup.
Return the pork loin with any juices to the skillet and take it directly from the stovetop to the oven. Roast until it reaches an internal temperature of 145 °F, about an hour. Meanwhile, make the green apple sauce.

To begin with, core and quarter a Granny Smith apple. Combine it with lemon zest, lemon juice, garlic, mint, sage, parsley, rosemary, and salt in a food processor and process until finely chopped. Add olive oil and process again until incorporated.
Remove the pork loin from the oven and let it rest for 20 minutes.
How to Serve Roasted Pork Loin
Slice the roasted pork loin into thick, one-inch slices, arrange them on a platter, and scatter some of the cooked apple and onion chunks around. To really gild the lily, top with the pan gravy and a spoonful of the tart green apple sauce.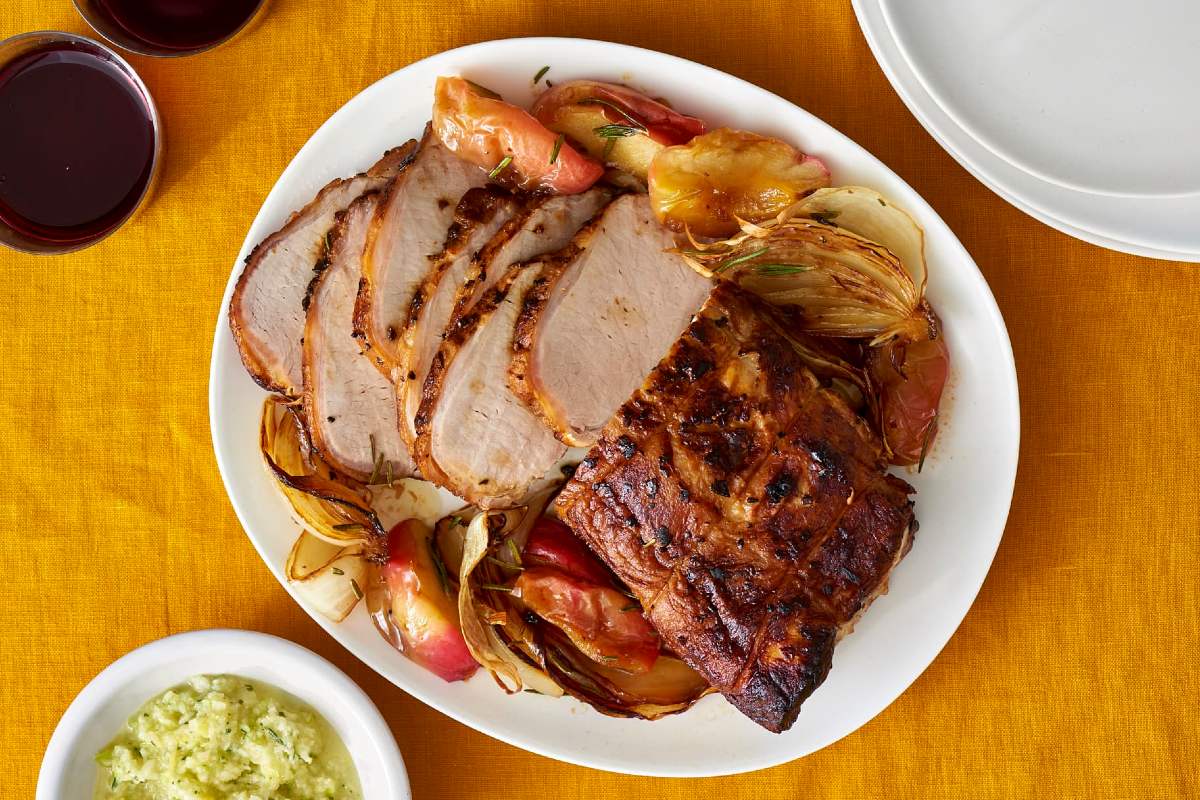 For the main dish, this juicy, roasted pork loin is a showstopper that will make the perfect centerpiece for any family gathering, especially during a holiday celebration. Save this recipe to bookmarks and share it with your friends — they might be looking for a delicious meat recipe for their Christmas dinner menu as we speak!