Simplifying Salad Prep: Rules to Abide By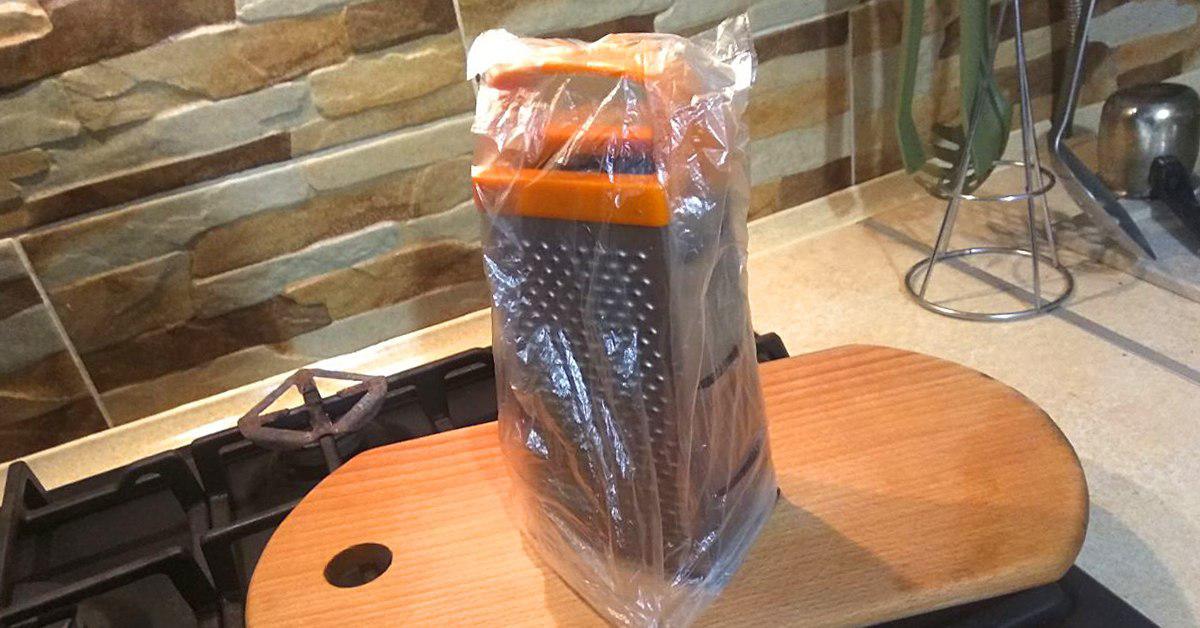 Quick salad prep is a skill that every responsible cooking enthusiast must possess. It will help you effortlessly set the table even after a long workday.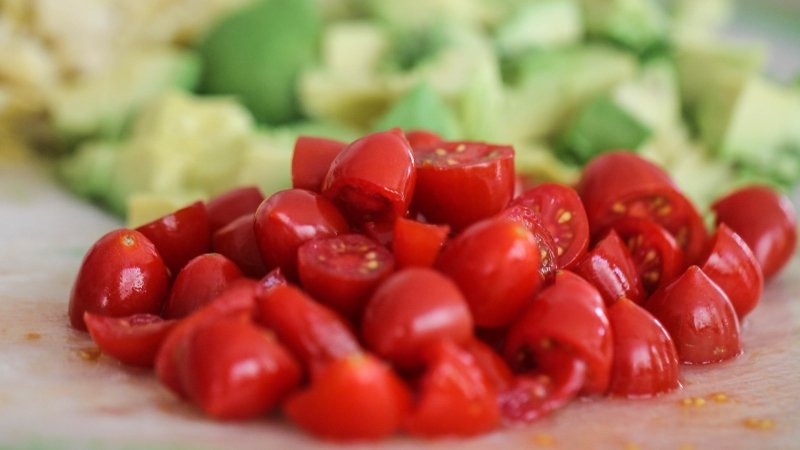 Today, we have compiled for you a list of the most useful life hacks for quick salad prep. Make a mental note of them, and cooking will turn from monotonous routine into a pleasant and fun pastime.
Tips on Quick and Proper Salad Prep
How to Use a Grater
Many people recommend using cellophane to keep the grater clean and not waste time washing it. We strongly advise against this method, unless you like to enjoy slices of polyethylene in your salad.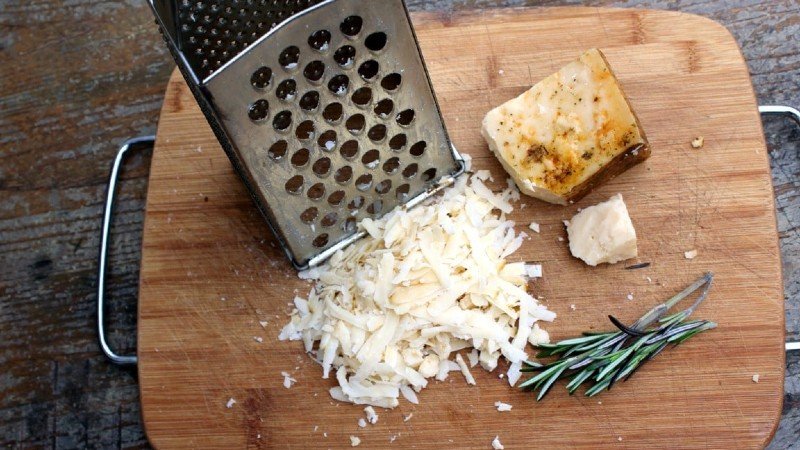 Try to keep the grater clean and dry. Purchase only those options that have a silicone base that prevents slipping.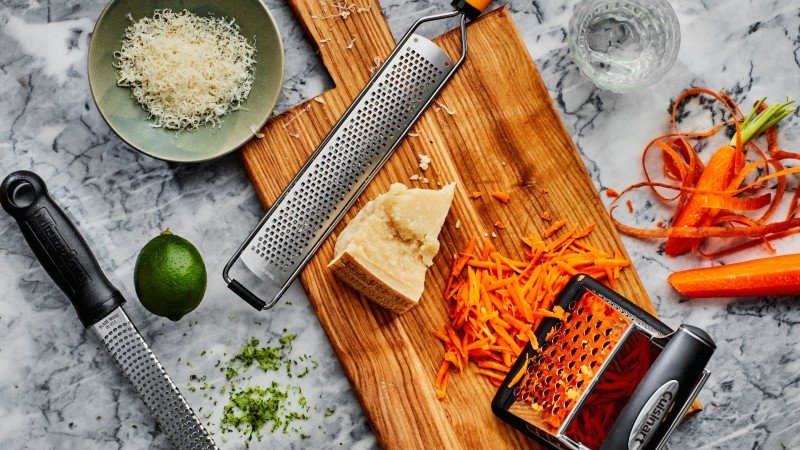 Lightly grease the kitchen utensil with oil before grating cheese: it will not stick together, and the grater will be easier to wash.
Some products that are especially difficult to grate due to their softness can be pre-frozen for about 20 minutes.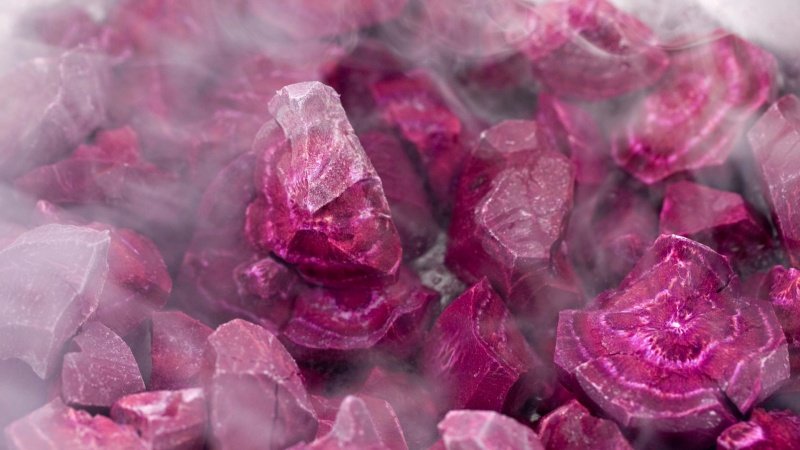 Remember that there are many different types of graters. Grated ingredients can decorate salads and other dishes. You can find out how to use a grater with attachments by carefully studying the instructions.
Meal Prep
Meal prep will reduce cooking time by half. Often, during the process, you discover that some ingredients are missing, so be sure to write down all the necessary products and their quantity beforehand.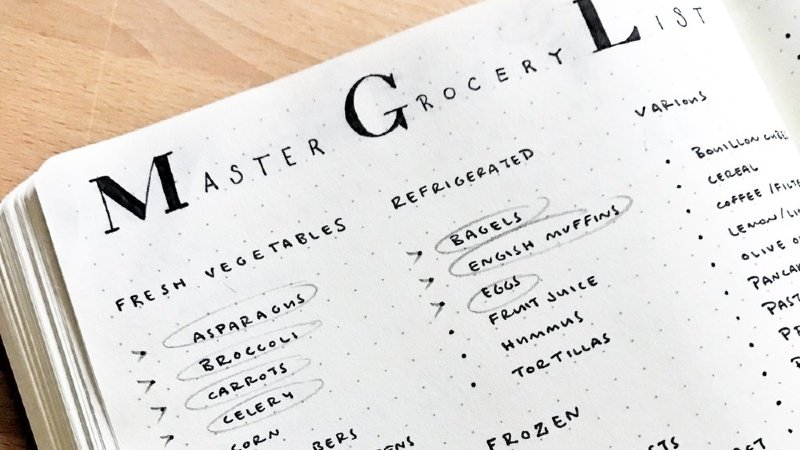 Think about what cooking steps you can combine and what foods you can prepare simultaneously. For example, if you need to use boiled eggs in several salads, you can pre-cook them in the right amount. Do not forget to add salt to the water — the shells will then be easy to remove.
Salad Garnish
Remember that salads can not only be unusually garnished but also creatively served, for example, in avocado, tomato, or cucumber halves without flesh.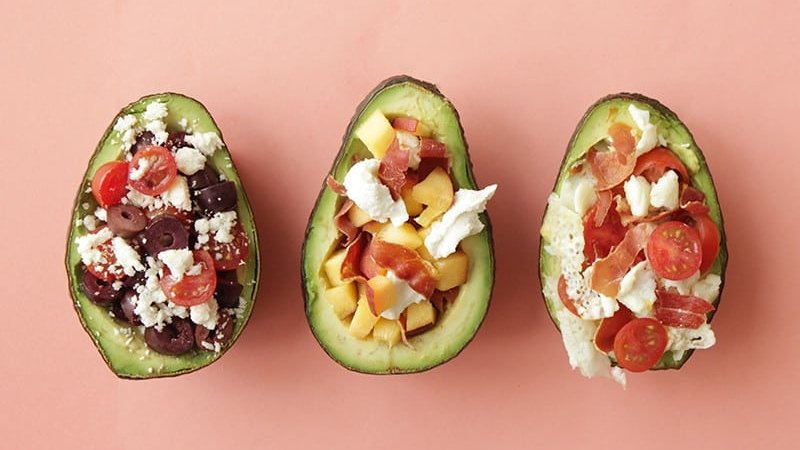 Meal Storage
During the holidays, refrigerators are packed with groceries. You need to arrange them carefully so that nothing spoils.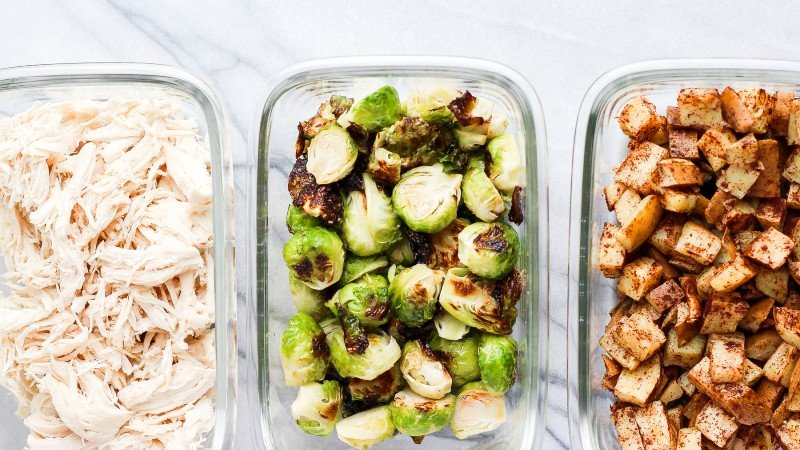 It is most sensible to place salad leftovers in plastic containers. Make sure that you have a sufficient number of them and that they are all intended explicitly for food (wine glass and a fork symbol attests to that).
Store sausage and cheese slices in parchment paper — it does not allow fat and odors to permeate and seep through, yet the products do not become stale.
Many people store eggs in specific containers on the refrigerator doors. However, if possible, try to place them on the topmost shelf — they will remain fresh longer.
Store fruits and vegetables in the containers at the bottom of the refrigerator; do not put them in plastic bags — the condensation that collects on the inner surface is the reason why fruits and vegetables become moldy and begin to rot.
In addition to plastic containers, we recommend purchasing glass ones. They are environmentally friendlier and easier to clean. Aluminum and metal utensils, however, harm products.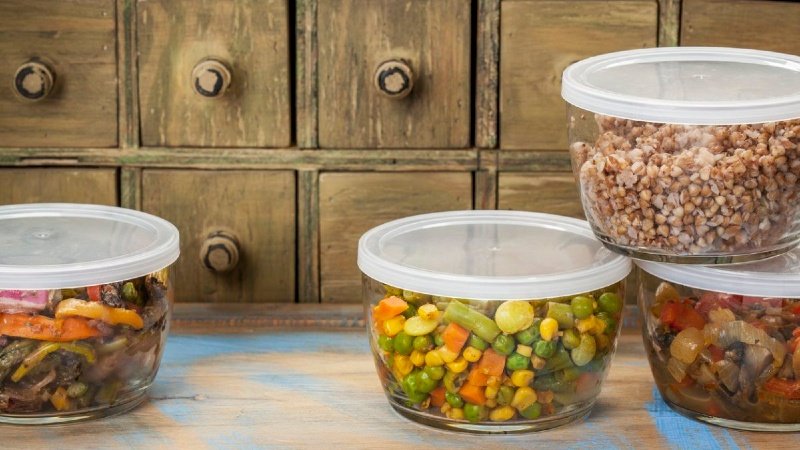 The organization is a vital part of the kitchen — it helps control all the processes taking place, making sure you are never late in preparing a dish.
Timely cleaning is also significant — it is much more inviting to cook in a clean kitchen, where everything is where it should be. This way, you will notice right away if you are missing a critical ingredient or spice.