Ingredients
Canned Tuna

– 7 oz (200 g)

Ground Black Pepper

– to taste
Recipe
If you, too, have been sucked into the vast abyss of healthy eating, you have stumbled upon the perfect recipe. As enthusiastic supporters of a wholesome lifestyle, we could not miss the opportunity to share this worthy treat with you. We are talking about a hearty salad with tuna served in avocado boats.
There are few people, if any, who have not heard of the benefits of avocado! It contains vitamins, minerals, and easily digestible monounsaturated fats, which is why avocados are useful for weight loss. For these tuna salad avocado boats, opt for ripe fruits or let them ripen in a dark place for 3–5 days.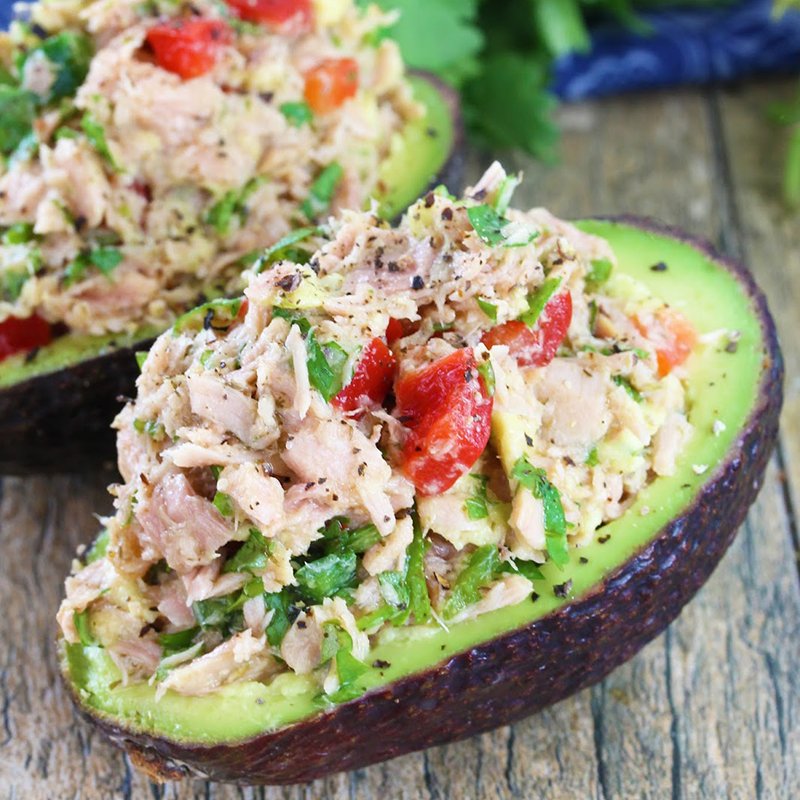 Steps
| | |
| --- | --- |
| | Cut avocados in half. Remove the pit and some pulp, leaving approximately half an inch. Cut lime and sprinkle the avocado halves with the juice so that they do not darken. |
| | |
| | |
Voilà! Your fun and healthy lunch or dinner is ready!