How to Make Sweet Tarts: 2 Easy Recipes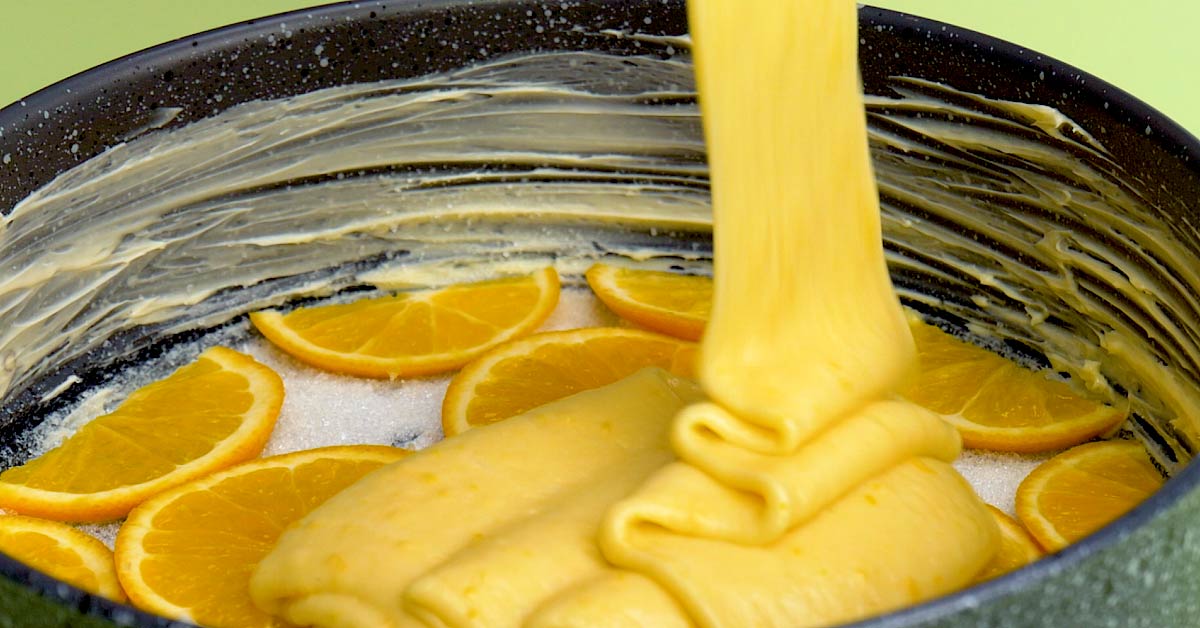 A piece of a delicious, soft, and aromatic homemade tart is an excellent way to start your morning or have a quick midday bite. Cook It offers two easy sweet tarts recipes for cooking with pleasure.
The orange turnover tart will delight citrus lovers — it is amazingly delicious and sweet-smelling! Tart with cheese filling and pears will impress connoisseurs of contrasting flavor combinations with its crumbly crust, delicate filling, and sweet pears.
Orange Turnover Tart
While the tart is baking, the orange slices laid out on top caramelize and give the dough a magical flavor!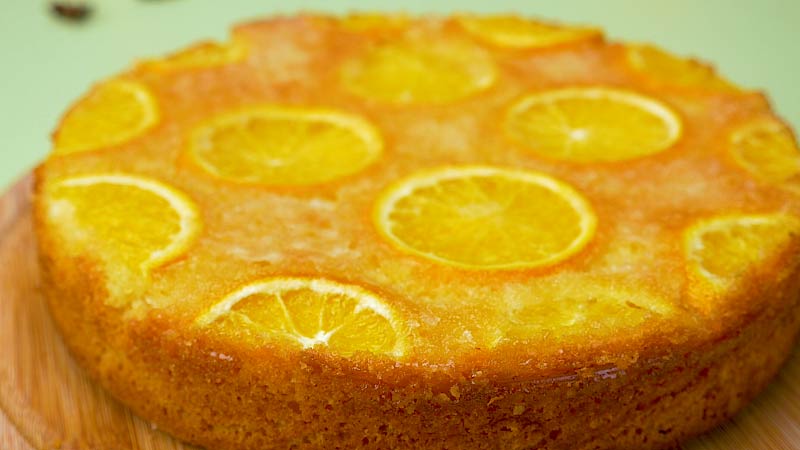 Ingredients:
14 oz (400 g) flour;
3 eggs;
7 oz (200 g) sugar;
2 ⅓ fl oz (70 ml) vegetable oil;
⅓ oz (10 g) baking powder;
2 large oranges.
Instructions:
Remove zest from one orange, squeeze out the juice.

Beat eggs with 6 ⅓ oz (180 g) of sugar, add flour sifted with baking powder. Add butter, zest, and half of the orange juice; mix thoroughly.
Cut the other orange into circles. Lay the slices out in a round mold thickly greased with butter and sprinkled with 3 tablespoons of sugar. Pour the dough into the mold. Bake the tart at 360 °F for 35 minutes.

Prepare the syrup. Mix the remaining orange juice with 1 tablespoon of sugar, bring to a boil.
Turn the finished tart over onto a flat plate, brush with hot syrup.
Tart With Ricotta and Pears
A cozy pie with shortcrust, soft cheese filling, and caramelized pears that are especially delicious!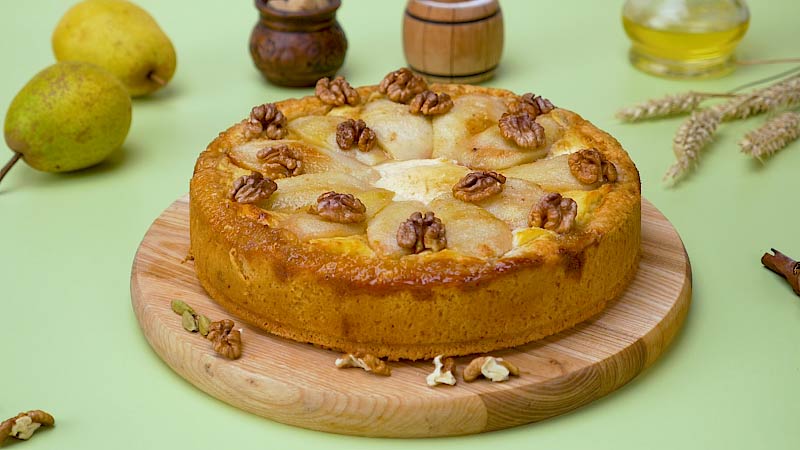 Ingredients:
For the Crust:
4 ¼ oz (120 g) butter
9 oz (255 g) flour
⅓ oz (10 g) baking powder
2 ½ oz (70 g) sugar
1 egg
1 pinch salt
For the Filling:
5 pears;
2 oz (55 g) butter;
3 ½ oz (100 g) sugar;
8 ¾ oz (250 g) ricotta;
1 egg;
1 tbsp cornstarch;
ground cardamom to taste;
ground cinnamon to taste;
vanillin to taste;
walnuts to taste.
Instructions:
Make the crust. Combine all dry ingredients and rub them with your hands. Add egg and knead the dough. Put the dough in a detachable round mold greased with butter and form inch-high edges. Pierce the crust with a fork and put it in the refrigerator for half an hour.

Prepare the filling. Cut peeled pears into fourths and remove the seeds. Melt butter in a pan, add 1 ¾ oz (50 g) of sugar. Caramelize the pears over medium heat until slightly soft, periodically turning them over. Sprinkle with cardamom, cinnamon.
Mix ricotta with egg, starch, vanilla, and the remaining sugar. Spoon the cheese mass on the cake, place the pears on top, pour the caramel, sprinkle with nuts. Bake 40 minutes at 360 °F.
We hope you enjoy making our sweet tarts. For even more inspiration, check out our recipes for apple tart with custard, Norman tart, and our personal fave — cranberry tart.