Ingredients
Dough

Wheat Flour

– 9 oz (255 g)

Butter

Grated

– 4 ⅓ oz (125 g)

Water

– 1 ⅓ fl oz (40 ml)

Curd

Cranberries

– 10 ½ oz (300 g)

Water

– 3 ⅓ fl oz (100 ml)

Panna Cotta

Cream

– 12 fl oz (355 ml)
Recipe
While strawberries and cherries reign supreme in summer, cranberries are indisputable queens of snow. They are not afraid of either the first or any other frost — it only makes them tastier and healthier. The value of this berry is immense during winter, especially in cooking. Chefs appreciate it for its sweet-and-sour, somewhat astringent taste — the quality that helps to dilute the sweetness of desserts such as cranberry tart.
Cranberry tart is a harmony of sweet-and-sour berry curd and airy panna cotta. The curd resembles a custard with a more jelly-like texture and cooking it could not be any easier. As for the panna cotta, the grandiose Italian dessert resembles sour cream jelly. The result of combining these sweets is fantastic.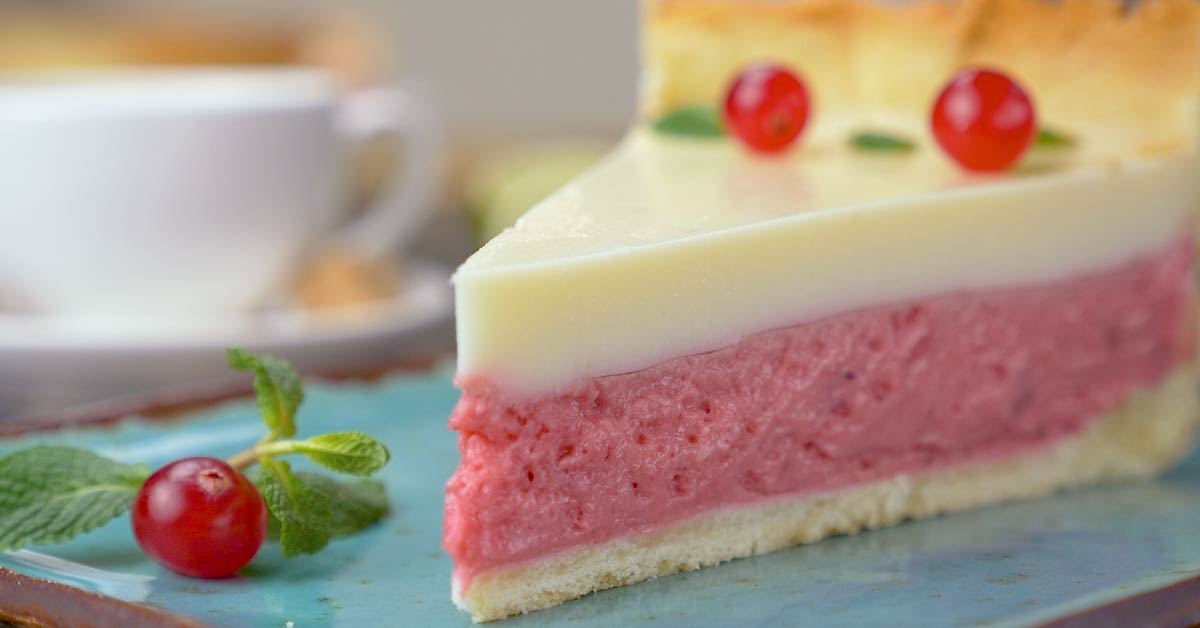 Steps
Prepare the Dough

Prepare the Curd

Spread the cake with the curd, cover it with a film (so that it sticks to it), and put it in the refrigerator for an hour. In the meantime, prepare panna cotta.

Prepare the Panna Cotta

Pour 1 ⅔ fl oz (50 ml) of milk over gelatin, let it bloom. Meanwhile, heat the remaining milk and mix it with vanillin, 2 ½ oz (70 g) of sugar, and cream. Stir until sugar dissolves, then add gelatin and cook, stirring, until it dissolves as well. Allow the cream mixture to cool slightly.
Nothing can surpass the taste of cranberries. Moreover, sugar alone is enough to turn them into a gourmet dessert (remember cranberries in powdered sugar?). Berry tart made according to this recipe has a unique property: you won't ever get sick of it. Plus, it looks fit for royalty!