Tiny Kitchen Design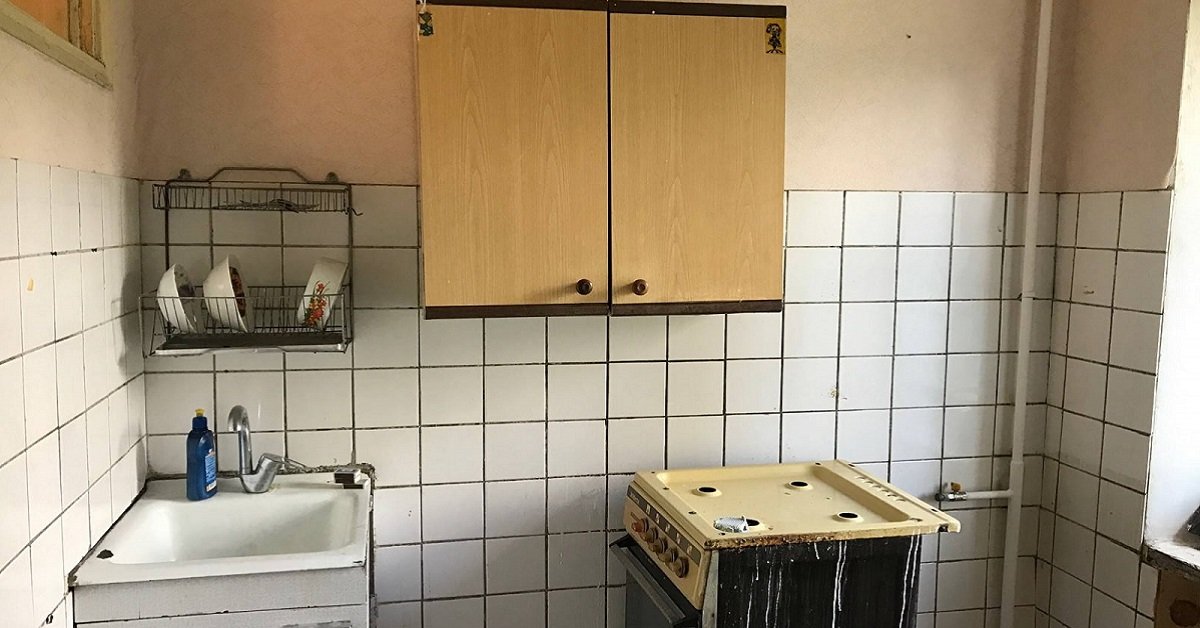 I was visiting my friend the other day. She recently moved to a new apartment and invited me to a housewarming party. She and her husband made such a great renovation! But most of all, I was impressed by the design of the tiny kitchen. They've managed to make it as functional and modern as possible.
I looked at every detail with interest and admired how efficiently they used such a tiny space. Of course, I could not resist and asked to take some pictures of the design. And now, I want to share them with you. Perhaps this idea will inspire you to transform your small kitchen as well.
Tiny Kitchen Design
The first thing I noticed was the color scheme. They made the kitchen in light warm colors. The couple chose wallpaper without a pattern. In the corner by the window, there is a compact table with chairs. There is also a TV. A beautiful bouquet of fresh flowers on the table perfectly fits into the kitchen design, even refreshes it a little.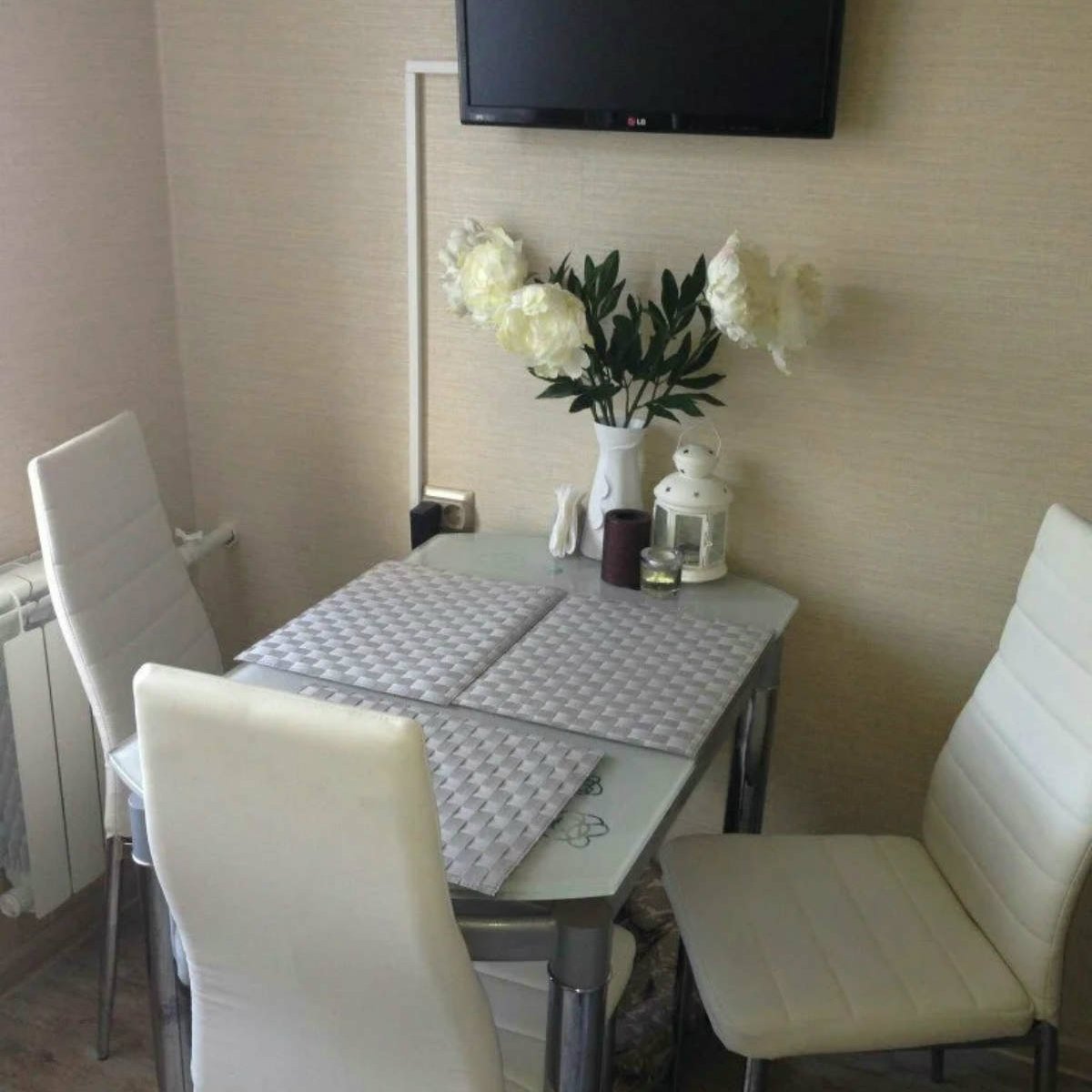 A wide window sill was left plastic. If desired, you can replace it with an artificial stone countertop. Here you can put a bread box or kitchen appliances.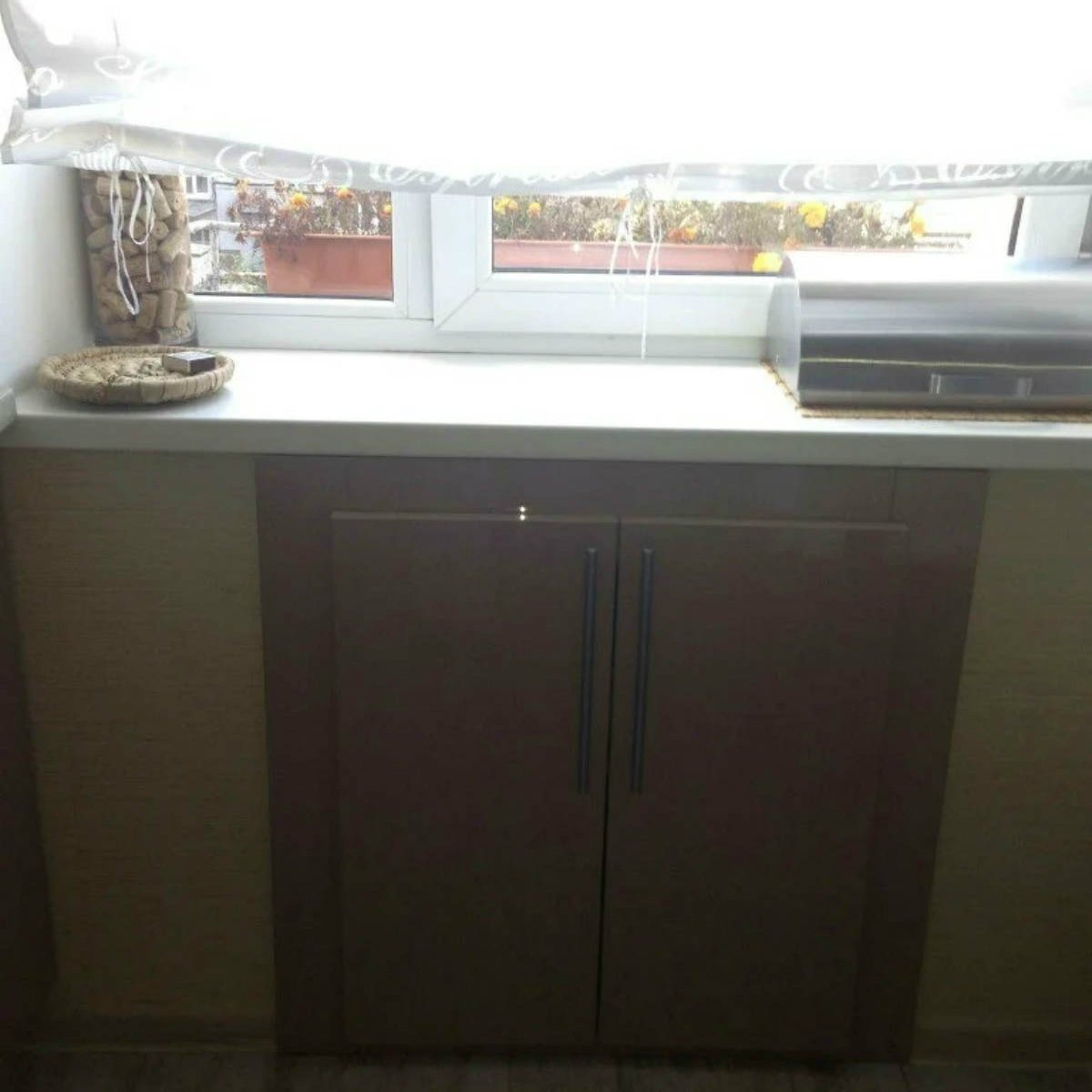 The kitchen design uses two colors. The lighter glossy top cabinets complement the matte bottom ones. On the sides of the cabinets, there are open shelves for all sorts of trinkets. They make the kitchen more cozy and capture the spirit of the homeowners. White frosted glass on the corner cabinet adds a nice accent.
The couple installed the sink in the corner. To make it easier to access it, they placed the sink closer to the door. The railing storage looks great on the light backsplash. You can conveniently put various appliances on it.
On the right, there is a stove and an oven. Instead of hiding the kitchen hood in the cabinet, the couple opted to install a stylish black panel with a metal rectangular tube. They placed the refrigerator in the entrance hall and added another cabinet instead. The couple also put a microwave under it.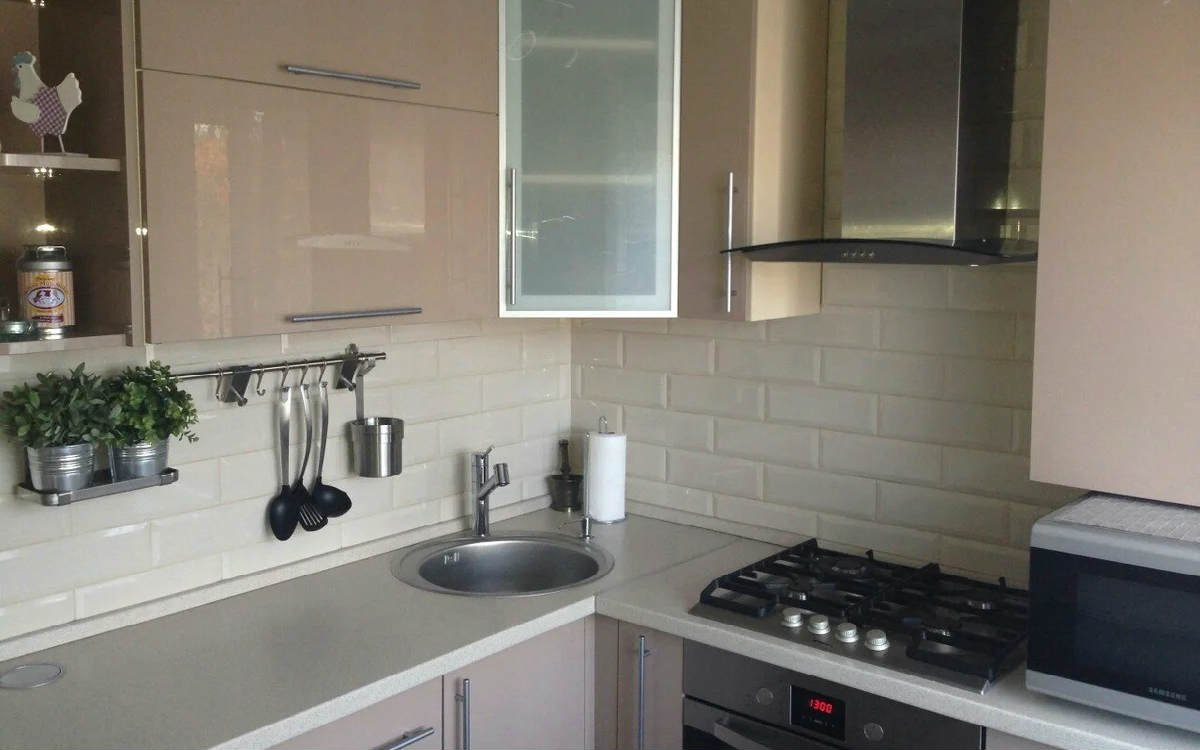 In general, the kitchen is very light and cozy. It has all the necessary equipment. I'm sure cooking in such a kitchen is a pleasure.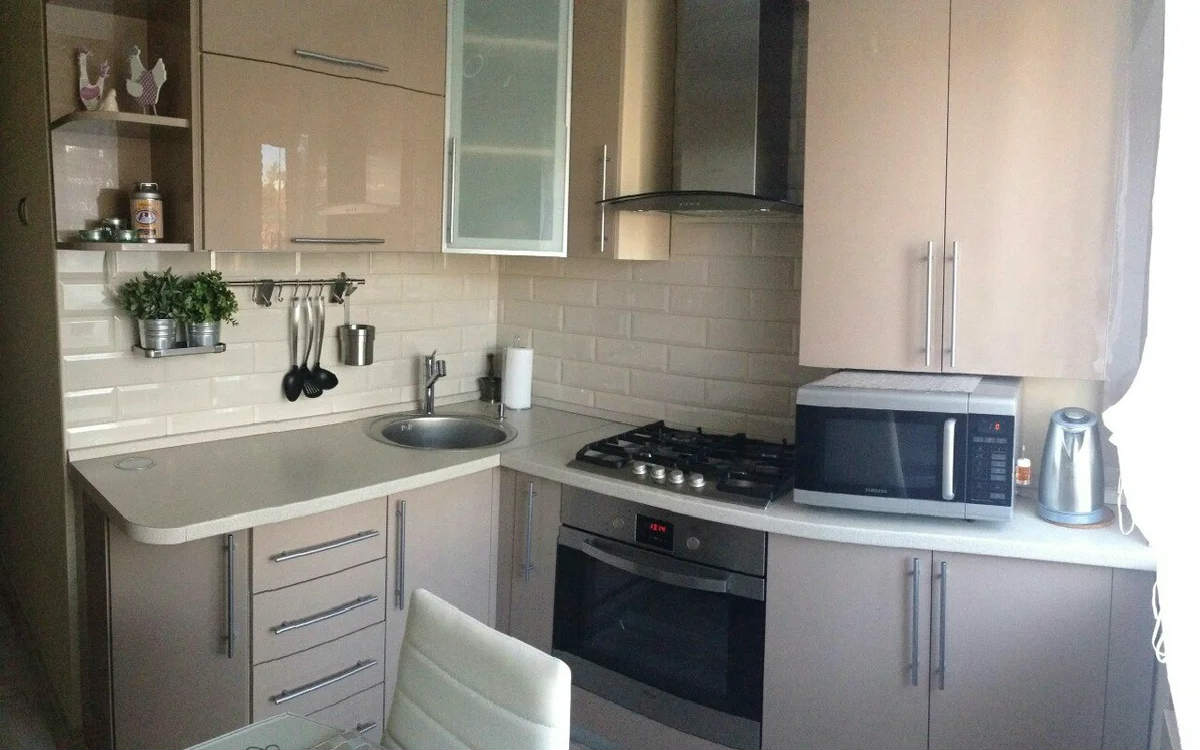 Even a tiny kitchen can be turned into a functional area. The right approach and attention to detail will allow you to make a cozy room out of your small space. If you are still not sure which style to choose, we suggest a couple more ideas.