Washing Soda: Eco-Friendly All-Purpose Cleaner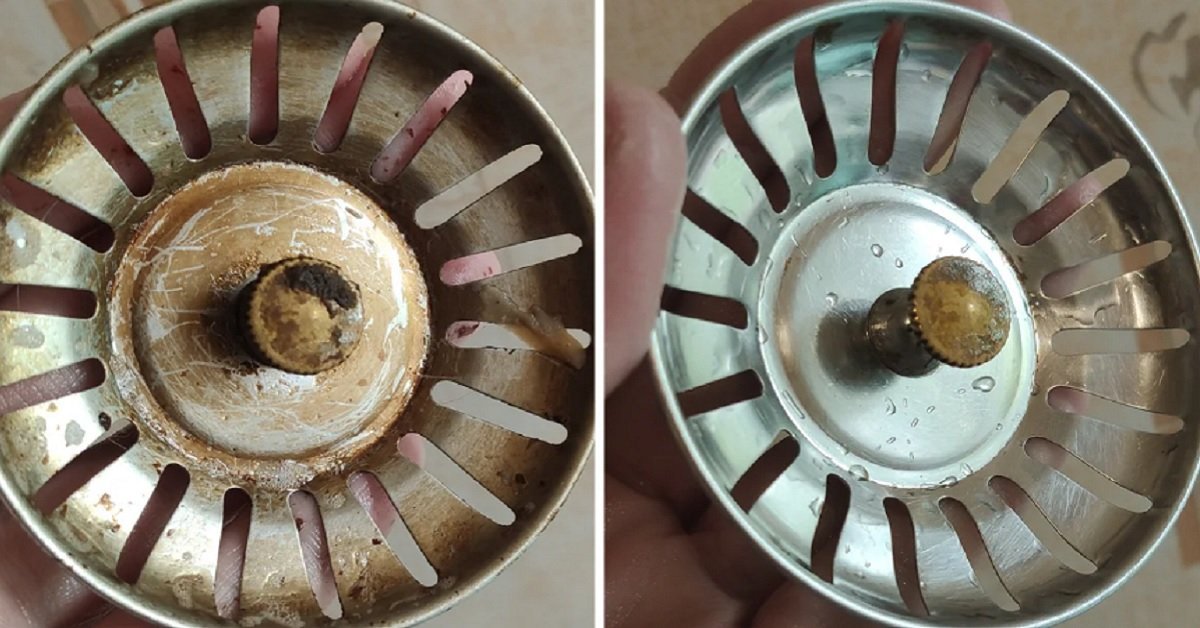 If you prefer natural cleaning products or do not want to spend money on fancy chemicals, we have good news for you. There is a versatile cleaning agent that will flawlessly clean cutlery and dishes from old grease deposits — washing soda.
To always maintain order in the kitchen and ensure that cooking is enjoyable, your space must be clean and tidy. However, washing pots and pans is not a job people generally like doing. Sometimes, it feels impossible to eliminate all the burnt fat even with expensive cleaning agents. Besides, they leave the kitchen smelling like a chemical laboratory.
How to Use Washing Soda
Washing soda or soda ash, aka sodium carbonate, is a fantastic all-purpose cleaner that helps remove fat from any surface, be it your pots, pans, or a kitchen sink. Jump below to see what dishes look like before and after cleaning them with washing soda.
To do this, pour water into a large basin and add washing soda in a ratio of 1 to 4. One by one, soak your kitchen utensils in this solution for 5 minutes before proceeding to simmer them over medium heat.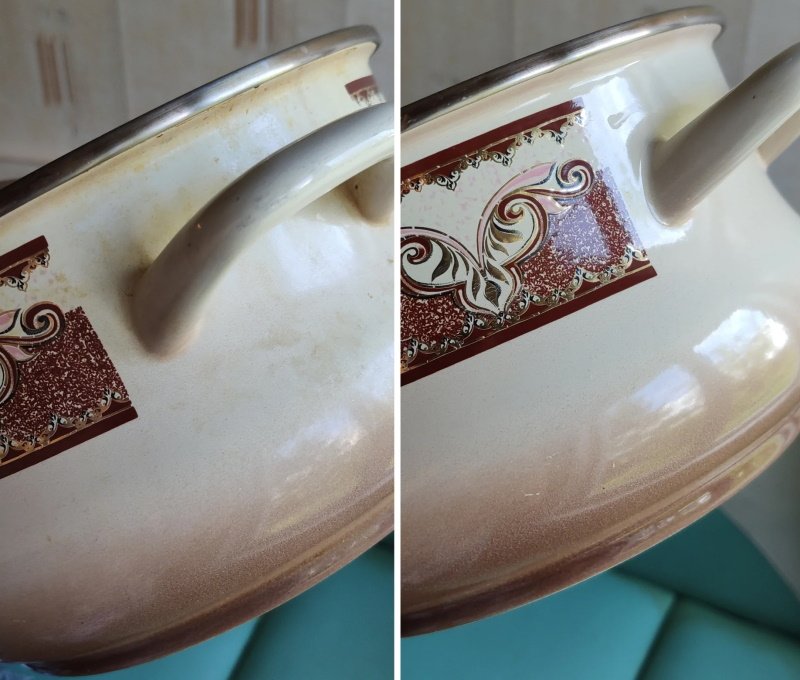 After that, there is no need to scrub the items clean. All you have to do is wipe them with a cloth or sponge and then rinse them thoroughly. Just look at the transformation of this old grater — it looks as good as new!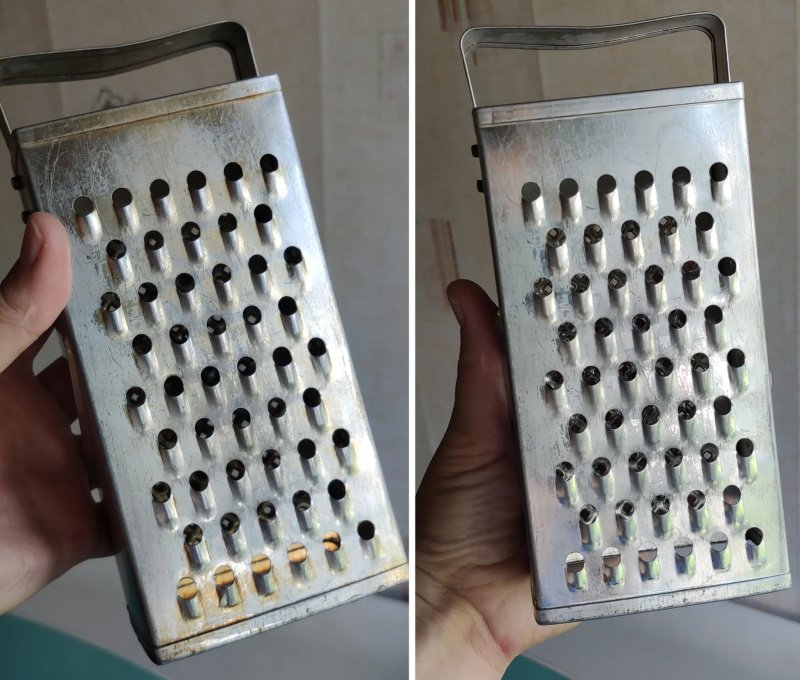 For those of us who love a spotless, sparkling kitchen, there's nothing better than watching every utensil transform beyond recognition. The dirt you otherwise would have had to clean with a metal scraper disappears on its own after soaking the items in question in the washing soda solution.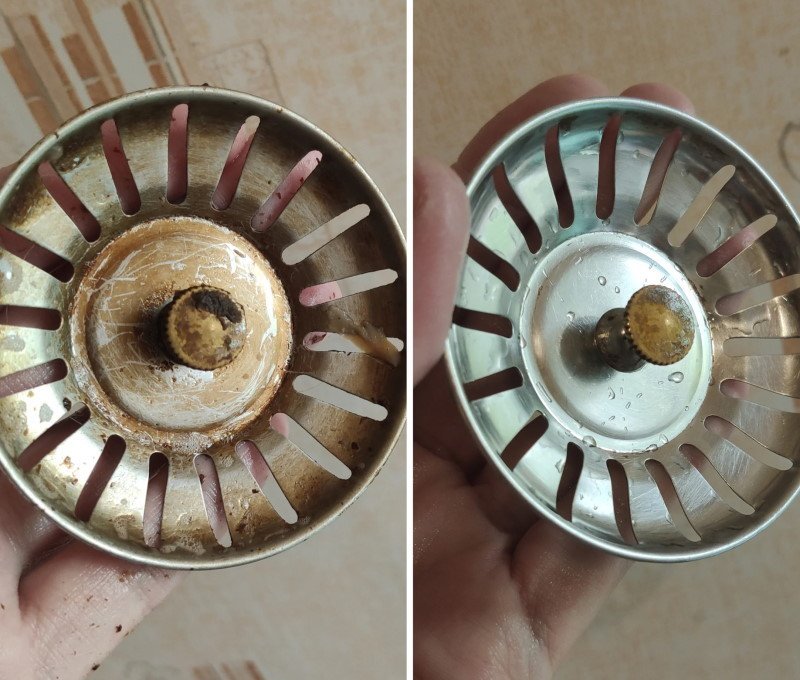 Not only does soda eliminate dirt and grease better than some cleaning agents, but it also disinfects surfaces and eliminates any unpleasant odors.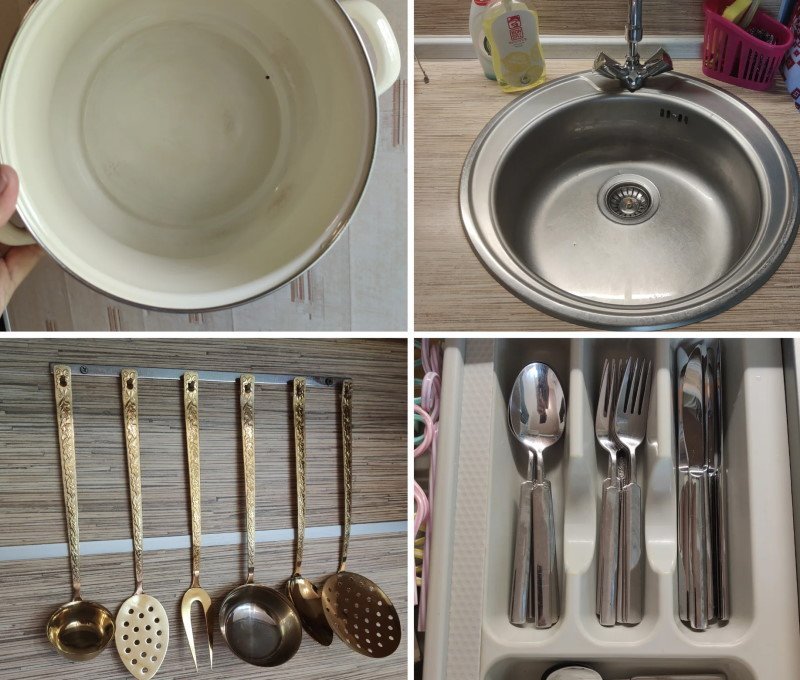 Please note that this cleaning method is not suitable for all cookware and kitchenware. Never boil aluminum objects in washing soda, as aluminum enters into a chemical reaction with it and subsequently darkens. Look at the garlic press before and after cleaning. Yes, it is clean and has no trace of grease, but it does look worse for wear.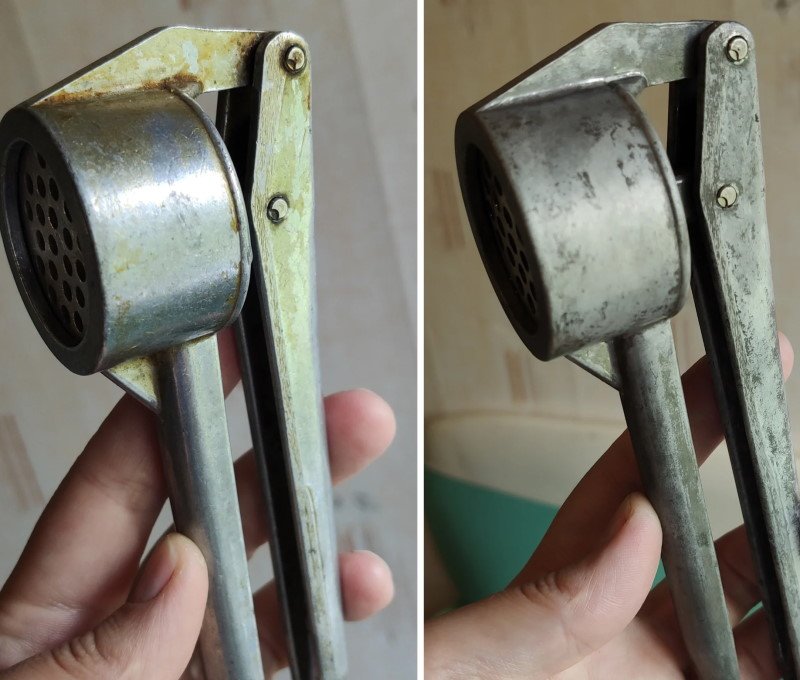 It is also best not to clean glassware this way unless you leave it in warm water for a few minutes and do not boil it lest the dishes crack. How do you get rid of grease deposits on your cookware and kitchenware? Share your tips in the comments.