The Five Mother Sauces of French Cuisine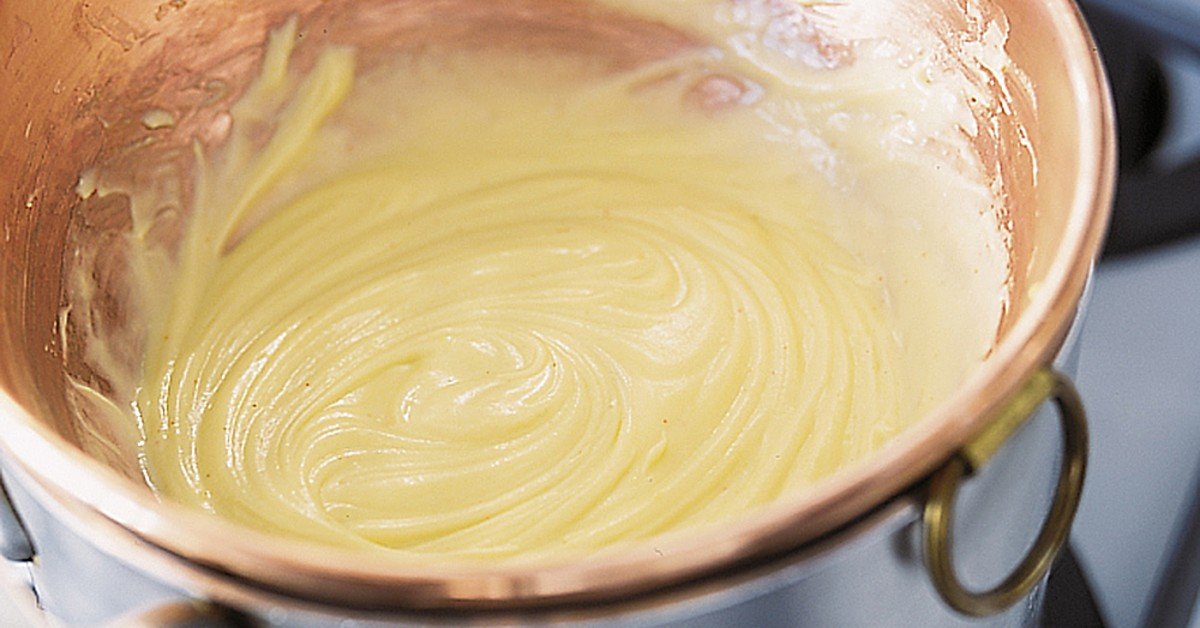 King of Chefs and Chef of Kings, Auguste Escoffier, left an enduring culinary legacy when he devised the five mother sauces. For any culinary artist, mastering the five mother sauces is a fundamental skill that will open up a wealth of culinary options. Mother sauces are the cornerstone of traditional French cuisine and the terminus a quo for other classic — daughter — sauces, hence the name. Each of the five is like the head of its one-of-a-kind family.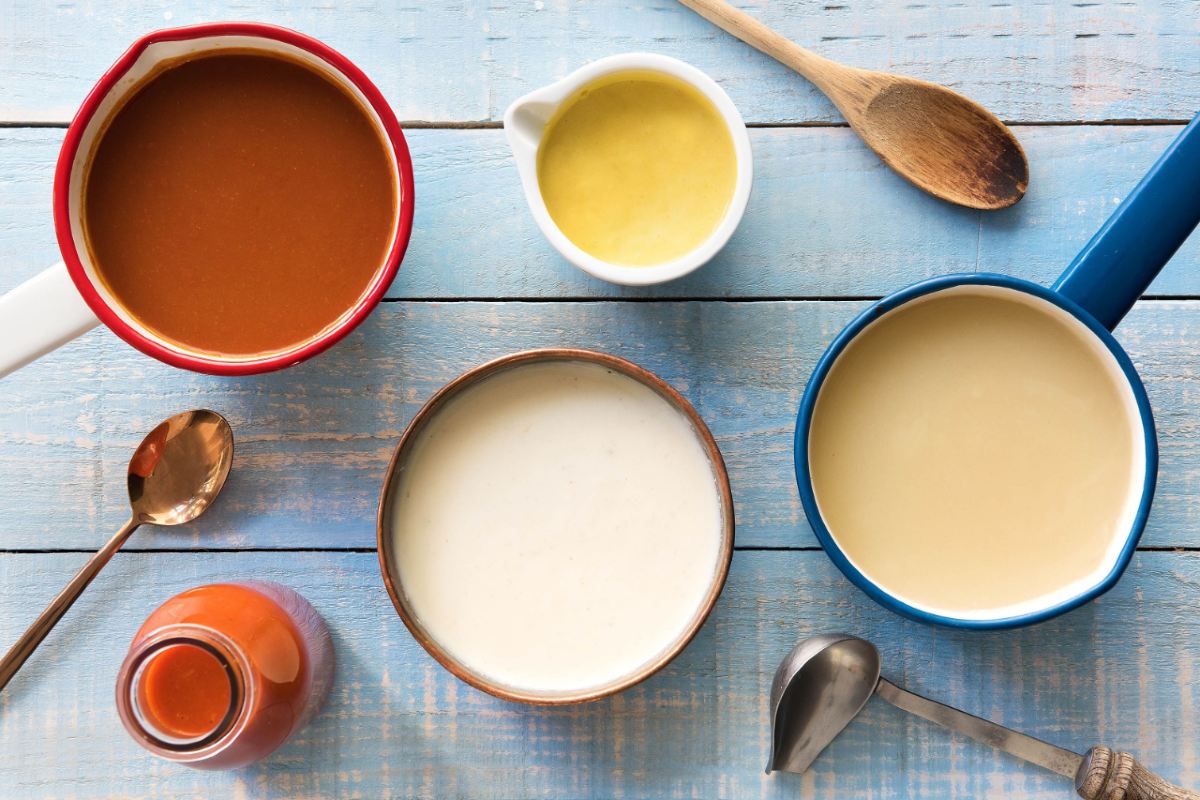 The five mother sauces include velouté, bechamel, tomato, hollandaise, and espagnole. Scroll below to learn how to make each of them at home.
Velouté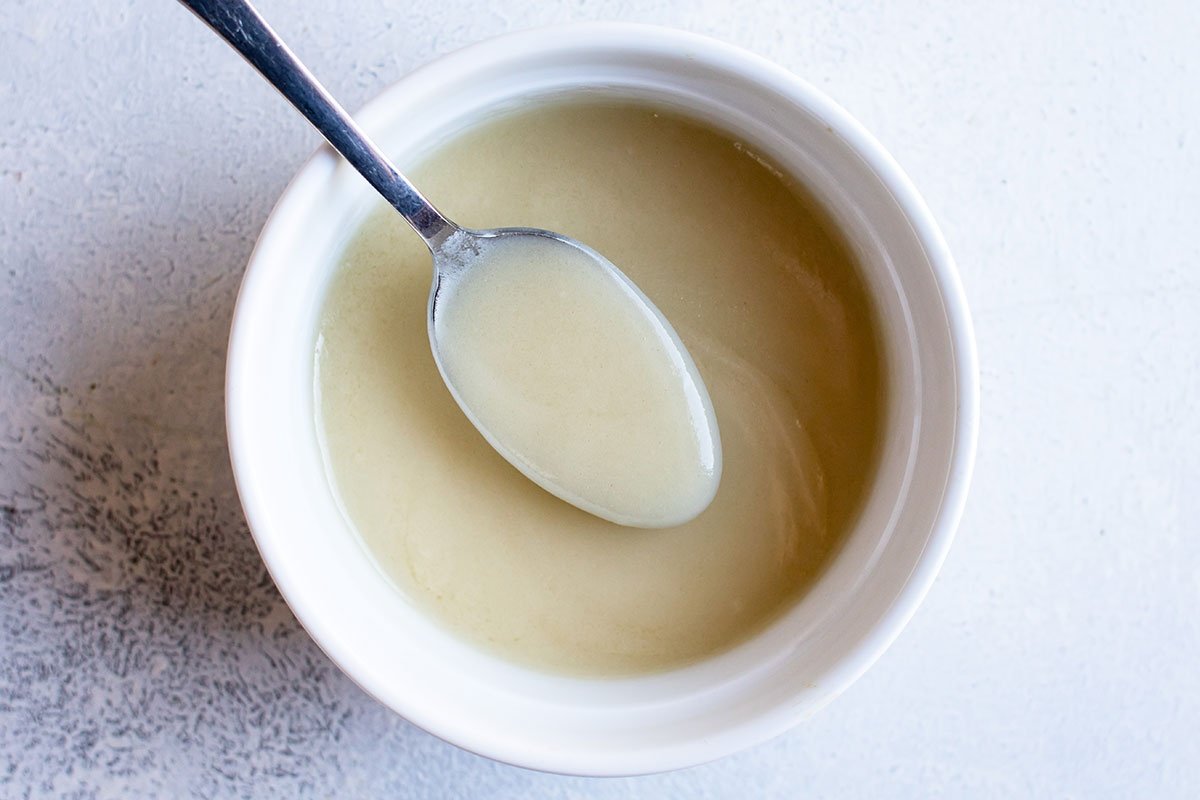 Ingredients:
2 tbsp unsalted butter
1 ½ oz (45 g) all-purpose flour
4 cups chicken broth
Instructions:
Start by melting butter in a saucepan and then stirring in sifted flour and cooking for one minute.
Next, slowly pour in chicken stock, whisk to combine, and bring to a boil before reducing the heat. Cook for 10 minutes, occasionally stirring, until the sauce has a consistency like that of heavy cream.
Bechamel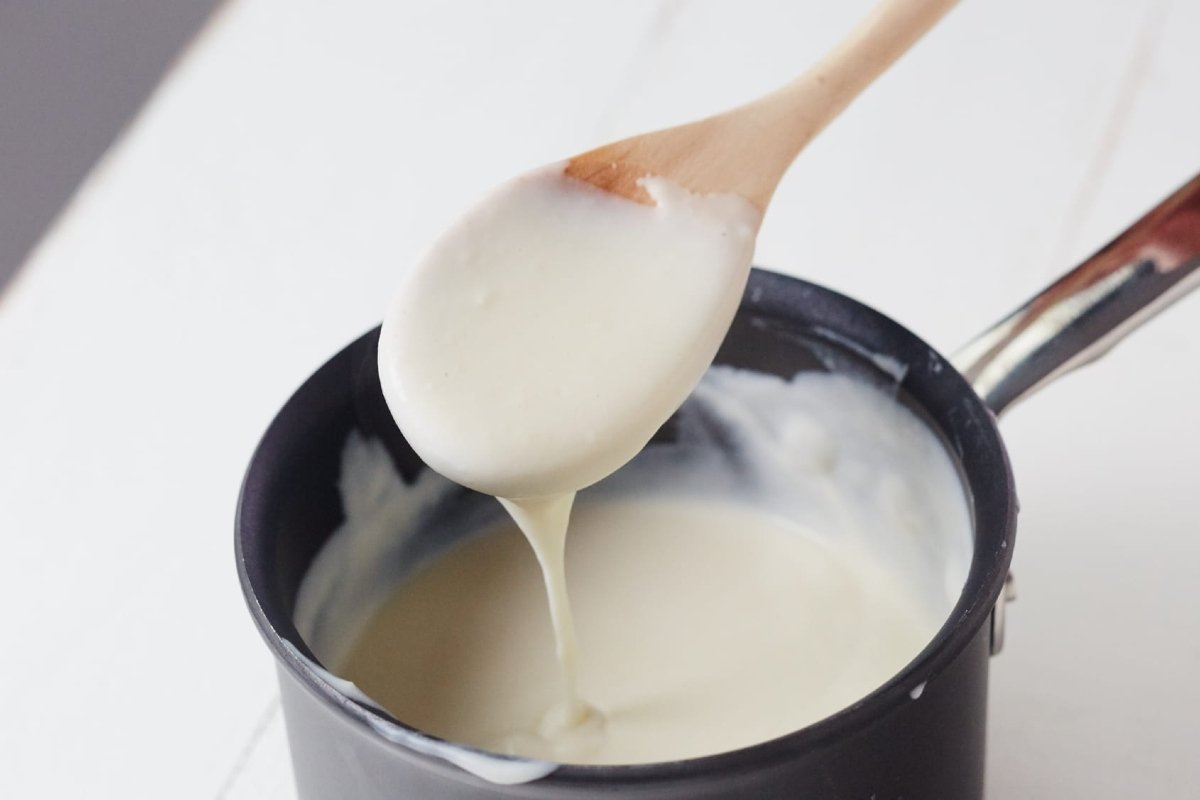 Ingredients:
3 tbsp unsalted butter
¼ cup finely chopped onion
1 oz (30 g) all-purpose flour
½ tsp coarse salt
4 cups whole milk
Instructions:
To begin with, melt butter in a saucepan. Add finely chopped onion and cook until tender (approximately 6 minutes).
Next, add flour and salt and cook, stirring periodically, until pale golden (approximately 5 minutes). The consistency should be like that of cooked oatmeal.

Whisking continually, pour in milk in portions and continue whisking until smooth.
Cook the mixture, stirring steadily, along the bottom of the saucepan, until boiling (approximately 7 minutes) before reducing heat to a minimum.

Simmer, occasionally stirring, until the sauce thickens (approximately 10 minutes).
Tomato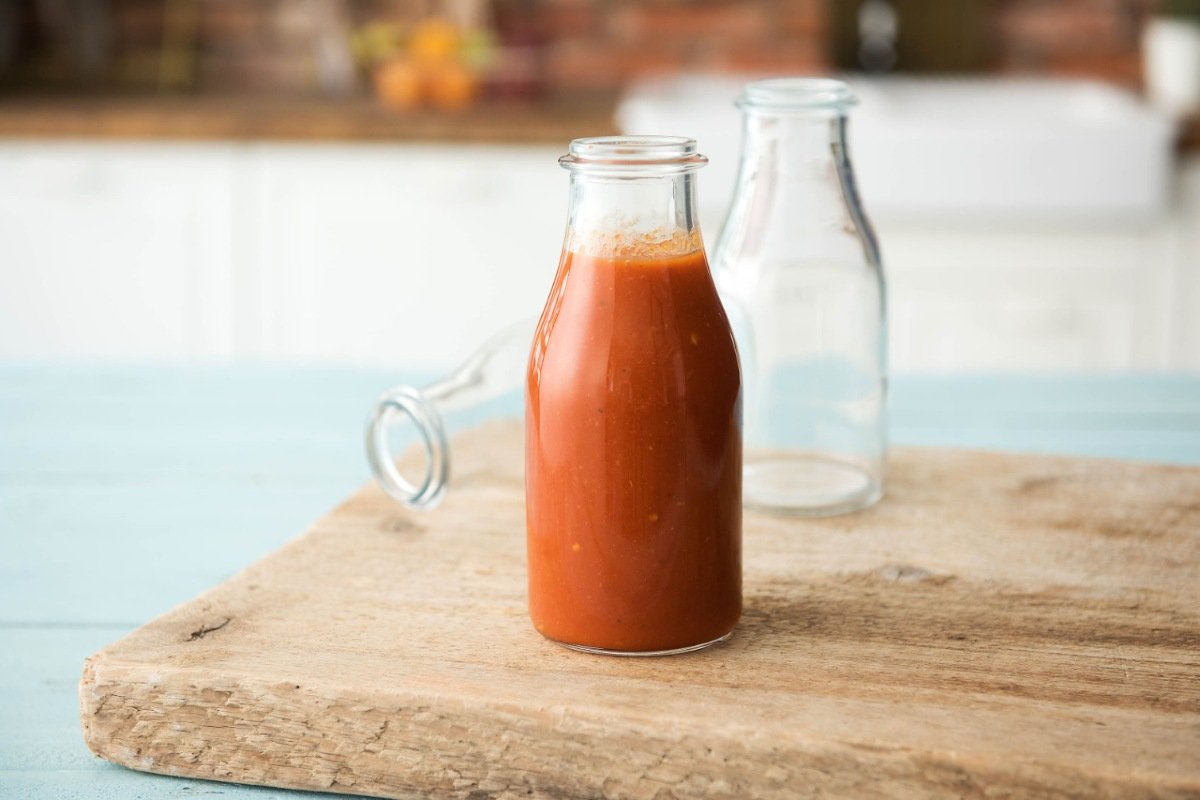 Ingredients:
1 tbsp olive oil
1 onion
2 cloves garlic
2 cans whole tomatoes in juice
¼ tsp dried oregano
coarse salt, ground black pepper to taste
Instructions:
Cook diced onion and crushed garlic in a saucepan with olive over medium heat until translucent (approximately 3 minutes).

Add tomatoes and dried oregano and simmer, occasionally stirring, until thickened (approximately 25 minutes).
Season the sauce with salt and ground black pepper.
Hollandaise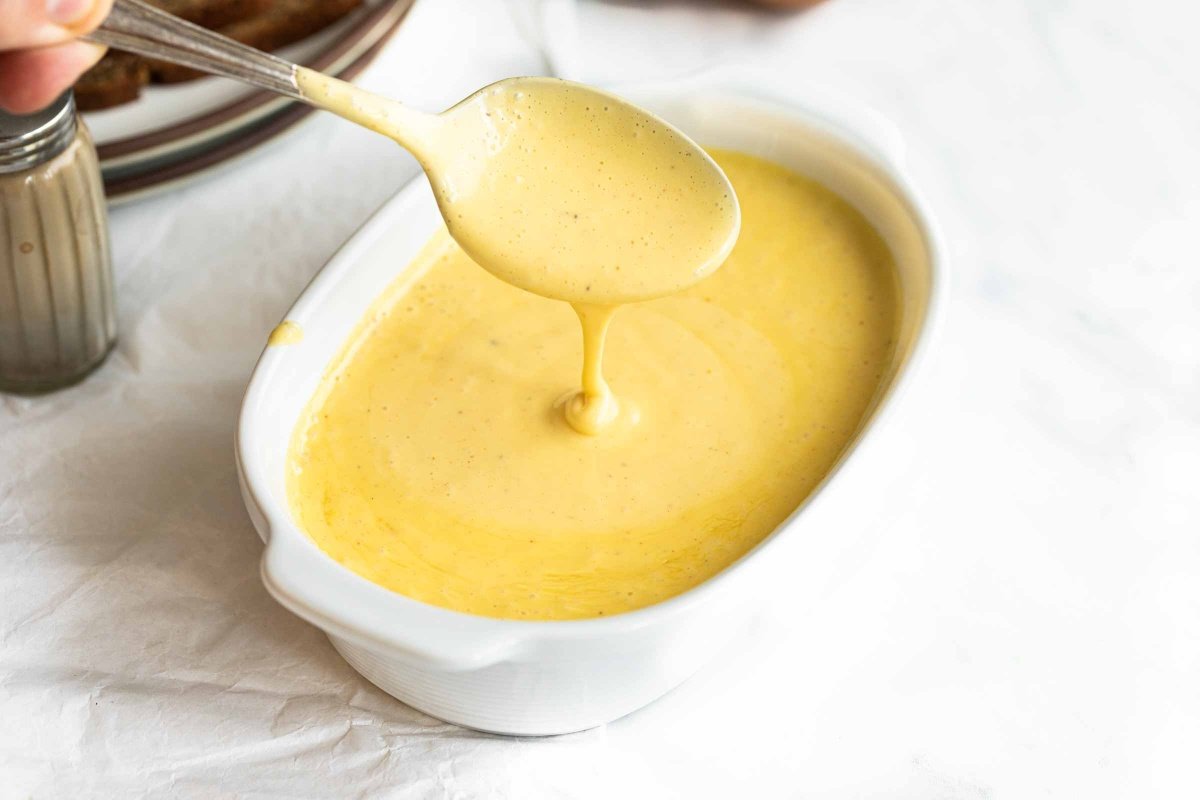 Ingredients:
12 tbsp unsalted butter
3 egg yolks
2 tbsp lemon juice
½ tsp coarse salt
¼ cup boiling water
a pinch of cayenne pepper
Instructions:
As with the other sauces, start by melting butter in a saucepan. Set aside.
Place egg yolks in a heatproof bowl and whisk until pale. Add a tablespoon of freshly-squeezed lemon juice and salt, and whisk until combined.

Gradually add ¼ cup boiling water, whisking constantly.
Place the bowl over a medium saucepan containing roughly two inches of boiling water, and reduce heat to a minimum.
Whisking constantly, cook until the mixture starts to hold its shape. Remove from heat.

Whisking steadily, add the warm melted butter to the yolk mixture, a drop at a time. After you have used about a tablespoon, you can start adding it slightly faster, still whisking constantly. If you add the butter too quickly, the emulsion will turn out too thin.
Add the remaining tablespoon of lemon juice and cayenne pepper. If the sauce is too thick, you can use lemon juice or water to thin it. Use immediately.
Espagnole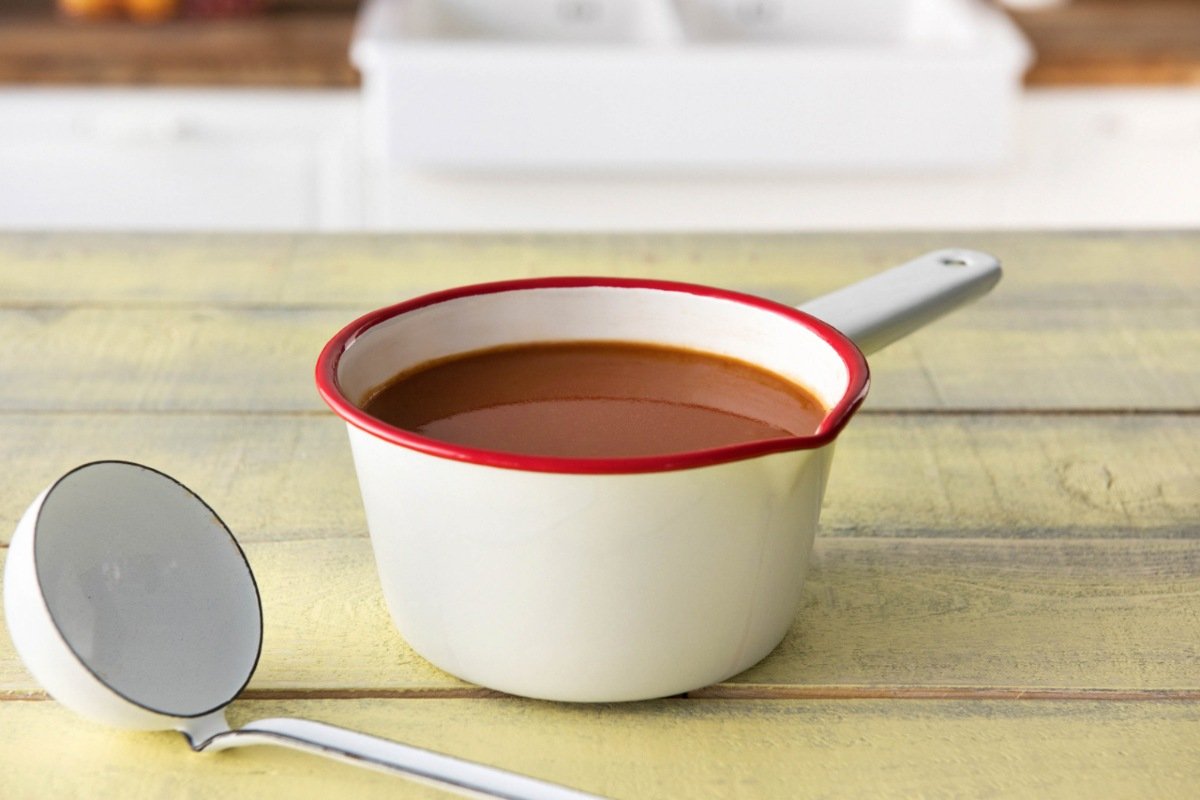 Ingredients:
1 carrot
1 onion
4 tbsp unsalted butter
1 oz (30 g) all-purpose flour
4 cups veal broth
¼ cup tomato purée
2 garlic cloves
1 celery rib
½ tsp black peppercorns
bay leaf to taste
Instructions:
Cook coarsely chopped carrot and onion in butter until golden (approximately 8 minutes).
Add flour and continue to cook over moderately low heat, continuously stirring, until medium brown (up to 10 minutes).

Add hot stock, continuously whisking, to prevent lumps. Next, add tomato purée, coarsely chopped garlic and celery, peppercorns, and bay leaf and bring to a boil, stirring.
Reduce the heat and continue to cook at a simmer, uncovered, occasionally stirring, until reduced to roughly 3 cups (approximately 45 minutes).

Pass the sauce through a sieve.
These five mother sauces of French cuisine form the basis for future flavor variations and recipes. For example, you can make exquisite, hearty eggs Benedict with the mouth-watering hollandaise sauce or use the tomato sauce to prepare a never-fail ravioli lasagna. Your options are infinite!