Gingerbread Oreos and Other Exciting Limited-Edition Flavors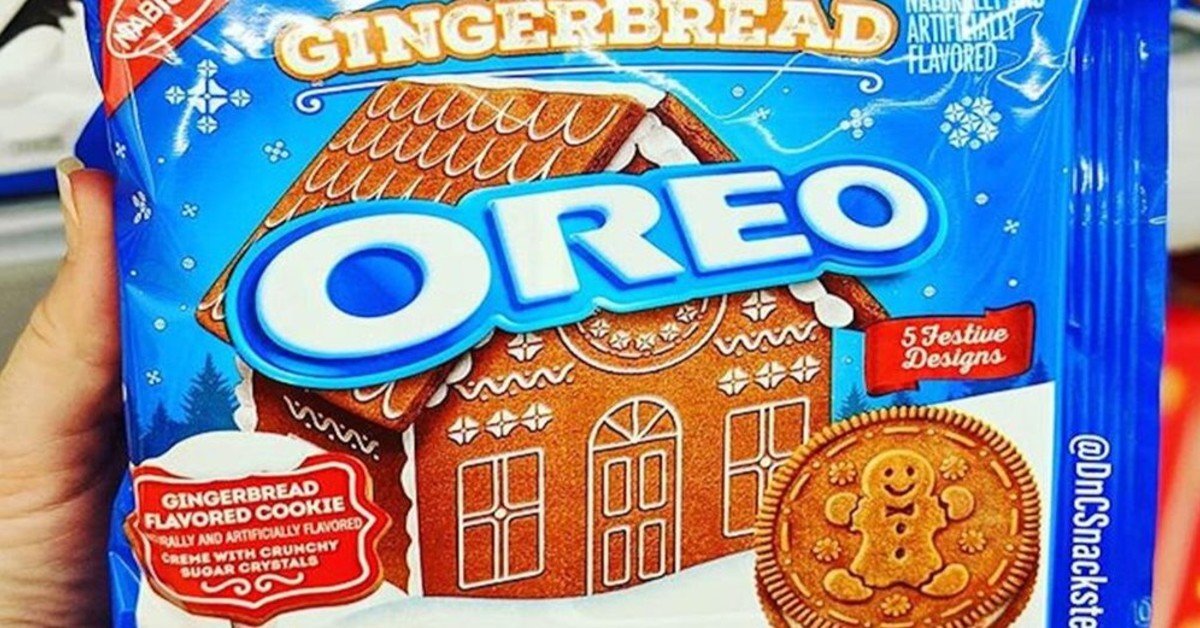 Oreo, a cookie invented in the early 20th century, has had a simple recipe for success: two chocolate cookies with a delightful creamy filling. As the world forges ahead, America's most enduring cookie doesn't rest on its laurels. Although the original Oreo may still be the top-selling cookie, the limited-edition flavors are all the rage. Case in point: 2020 holiday season will bring us gingerbread Oreos with crunchy sugar crystal creme and five festive designs.
Of course, hardcore fans of the cookie will recall that the folks at Oreo have concocted this type of seasonal variety before. This time, however, the emphasis is on the gingerbread-flavored cookie, rather than creme, like before.
Oreo 2020 Limited-Edition Flavors
There's always room for a new addition to Oreo's ever-growing line-up of fabulous, limited-edition flavors. We've already added frantically scouring the local grocery store for Gingerbread Oreos to the to-do list, but the iconic brand has other epic flavors to check out: Chocolate Marshmallow, Caramel Coconut, and Tiramisu.
While most of Oreo's limited-edition flavors feature the typical chocolate cookies on the outside and a creamy filling inside, the Chocolate Marshmallow version rocks actual pieces of marshmallow and a chocolate-and-marshmallow-flavored creme.
The Caramel Coconut treat does come with the conventional chocolate discs. However, it features a coconut-flavored creme with real coconut bits in the middle. Sounds heavenly!
Oreo Tiramisu proves Oreos make everything better — including the classic Italian dessert. Tiramisu-flavored Oreos once again rely on the brand's signature chocolate cookies sandwiched around two flavors of creme filling: tiramisu and classic cream.
Because you just can't beat Oreo desserts, we have all of the best recipes with the epic cookie. From cherry Oreo sheet cake to Oreo cheesecake and mini cakes — you are sure to find inspiration for your next culinary masterpiece.
Have you already scored some Gingerbread Oreos? How many of the Oreo limited-edition flavors have you tried? Tell us in the comments.