How to Clean the Oven Door Glass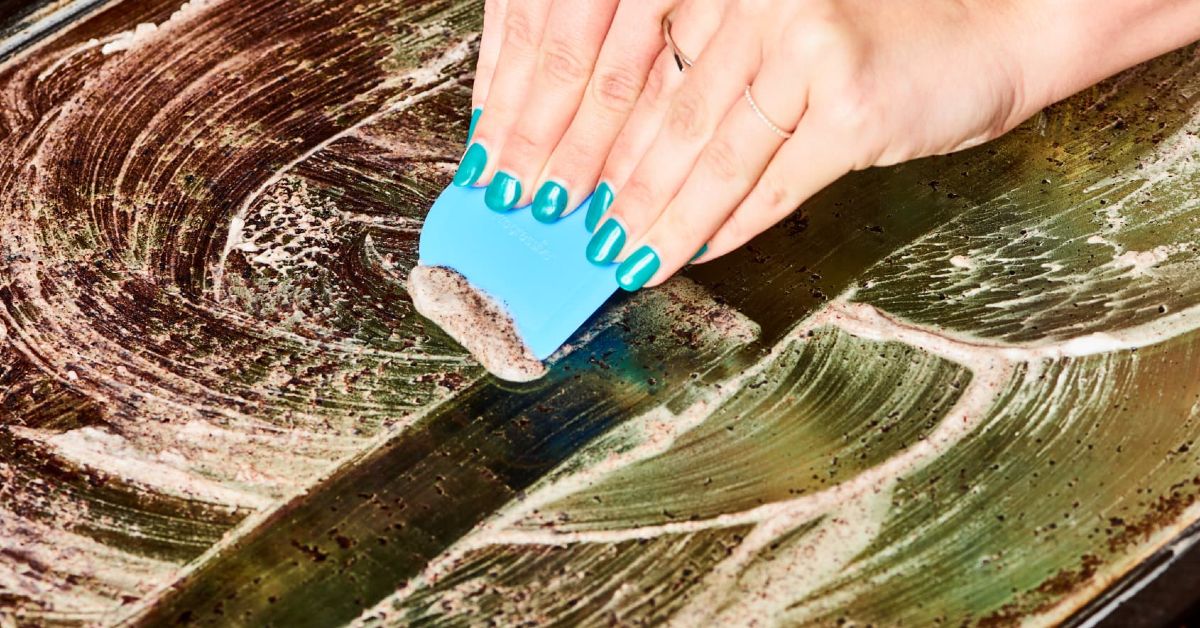 Baking in the oven is one of the healthiest and most flavorful ways to prepare your recipes. From the divine jacket potatoes to a fantastic oatmeal bake, the oven knows how to cook things perfectly. Plus, the process is wildly low-maintenance — pop food in, set a timer, and then forget about it. The only drawback is, of course, cleaning the magical kitchen appliance that seems to be able to cook just about anything. A necessary household chore, scrubbing that glass door ranks right up there with getting a root canal on the enjoyment scale.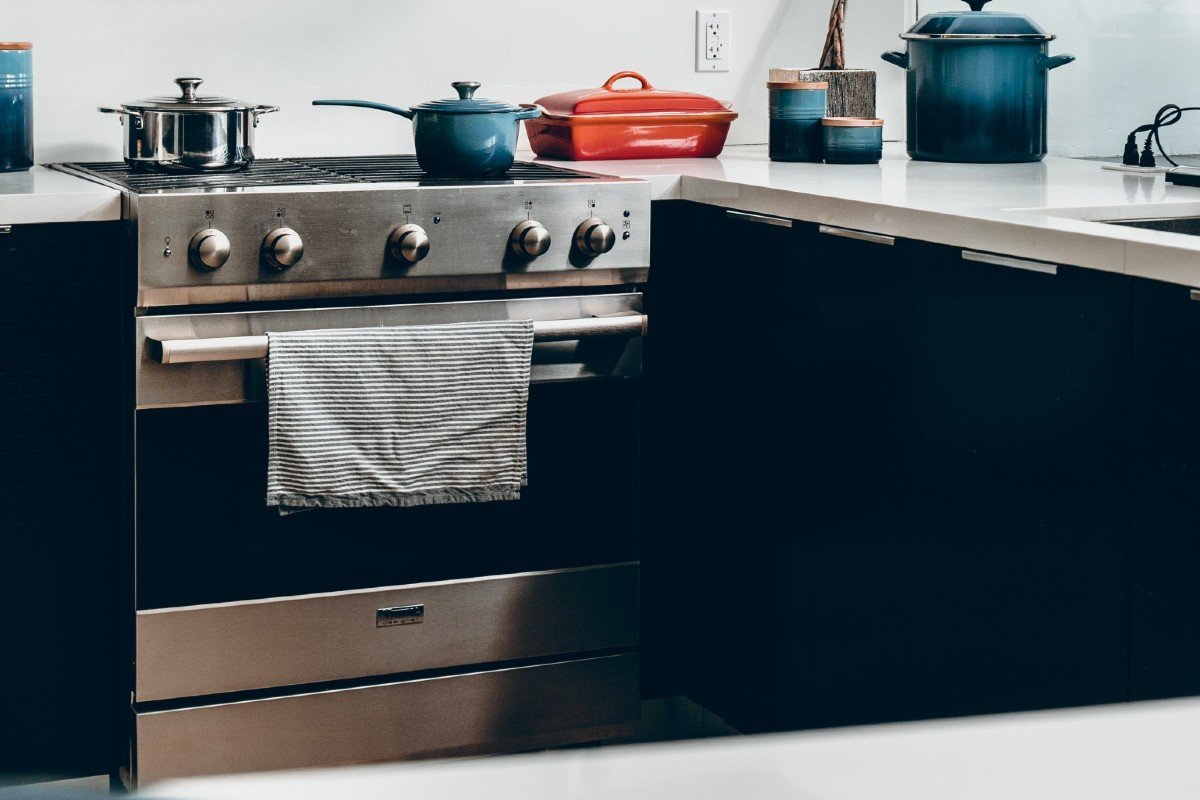 If you do manage to keep yours clean and see-through by wiping it after every use — kudos to your hard work, we're in awe! However, if your cleaning schedule withers on the vine due to a lack of time and energy, you will appreciate a few tips on how to clean the oven door glass inside and out.
Clean the Outside of Your Oven Door
Supplies:
glass cleaner
cleaning rags
Instructions:
Generously spray the exterior of your oven door with your preferred glass cleaner.
Wipe the glass with a rag in a circular motion to attack the dirt from every angle, taking care to remove all grime.

Polish the glass with a clean rag to leave a clean finish with no streaks.
How To Clean the Inside of Your Oven Door
Supplies:
cleaning rags
water
container
dish soap, degreaser, and/or baking soda
plastic scraper
Instructions:
To begin with, add a little bit of dish soap to a small container with water and dip a rag in the mixture. Clean the oven door and then polish it with gentle pressure using a clean rag.
If that does not get your oven door glass as clean as you would like, spray it with a degreaser and wipe it again.

If the glass requires more work, make a paste with baking soda and a bit of water. Apply it on the surface and let it sit for several minutes. Wipe the paste away with a clean, damp rag.
Finally, apply more paste onto the glass and use a plastic scraper to remove whatever grime has remained.
Cleaning Between the Glass Panes
To scrub the area between your oven door's glass panes, you can use one of the following techniques. The first one requires slipping a wire wrapped with cloth through the slots on the bottom or top of the door and wiping the glass. The second calls for disassembling the door so you can clean the interior side of each pane just as you would clean any other glass surface. We do advise against the first technique due to the risk of damaging the glass and making things worse. Your best bet is to consult your owner's manual and disassemble the door, then gently clean it with soap water.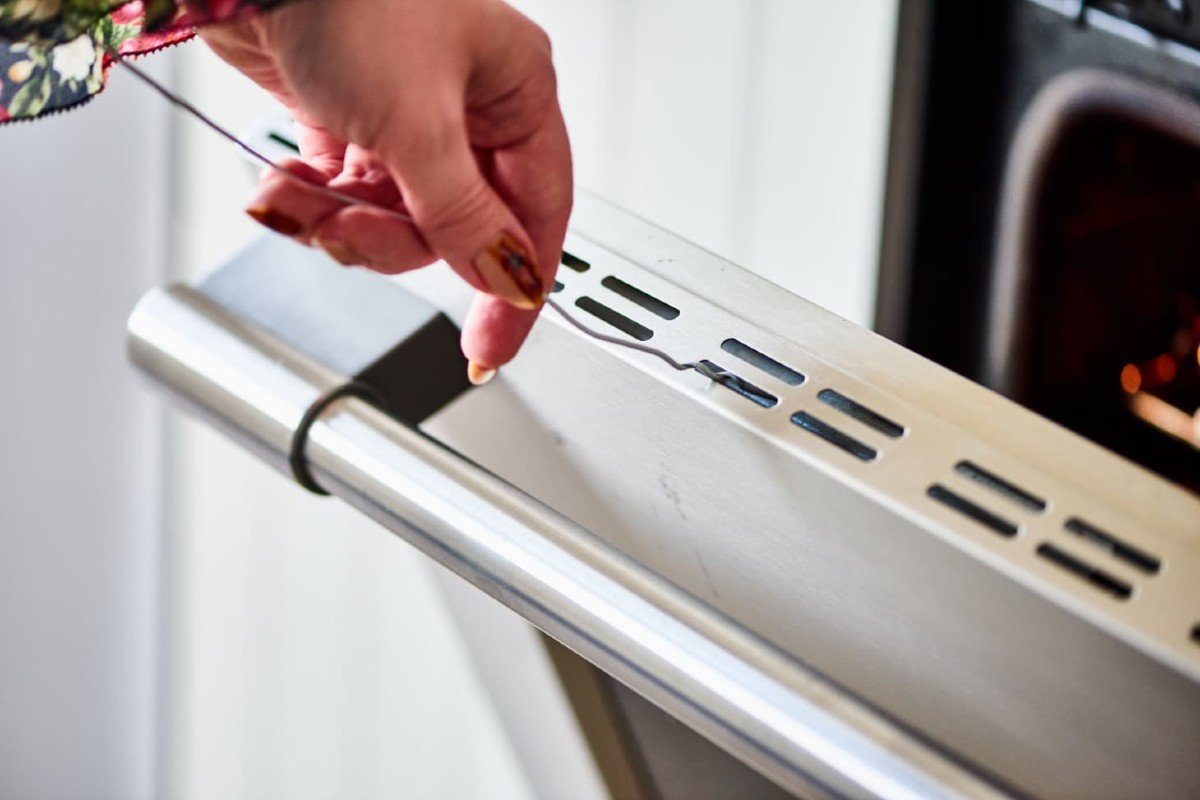 See? It is not as difficult to clean the oven door glass inside and out as you would think. However, it is 100 % easier to keep it clean in the first place, so attempt to develop the habit of wiping it down regularly as part of your kitchen cleaning routine. We hope you've found this article useful, and grimy oven door glass will cease to be a problem for you. Please share these helpful tips with your friends — they may be looking for a way to get their oven door clean as we speak.