Johnny Cakes: History and Recipe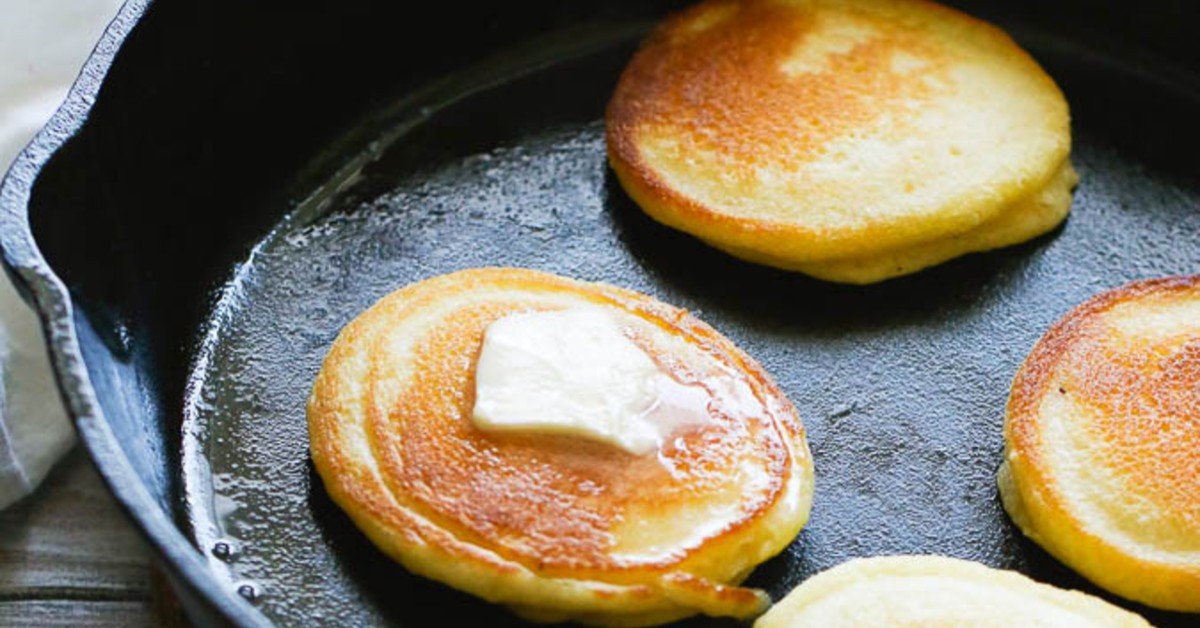 If you've never tried johnny cakes before the best way to describe them is that they are like cornbread but in a pancake form. The cakes are very flavorful from the butter in which you cook them.
There are many different recipes for this dish. The cakes are often made lightly sweet and served with syrup, or served as savory bread. Today we would like to share with you one of the recipes. These cakes turn out fluffy, a bit sweet, and medium in size.
Johnny Cakes: History and Recipe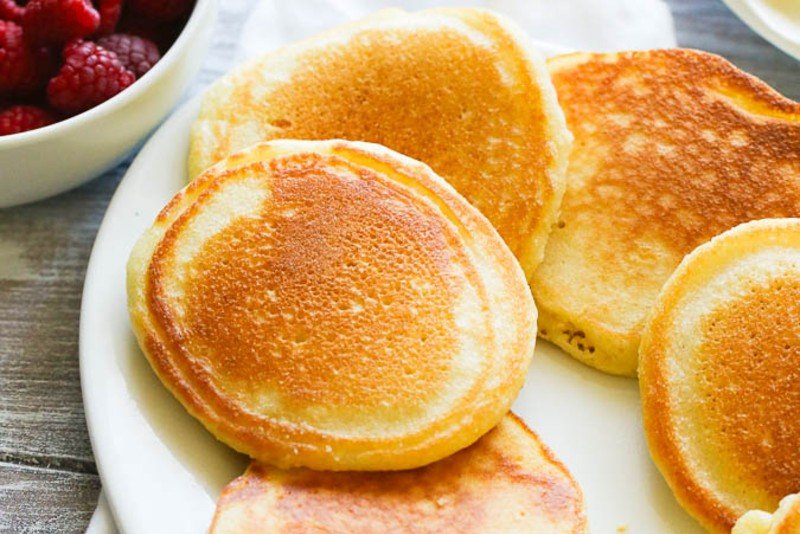 Name Origin
This dish has many names: johnny bread, ashcake, jonakin, etc. Some historians think that they were originally called shawnee cakes but then colonists slurred the words and the name became johnny cakes instead. Some think that the name is derived from journey cakes because they could be carried on long trips.
You can also hear the name hoe cakes because they were once baked on a hoe. Today people usually cook them on a griddle.
How To Make Johnny Cakes From Scratch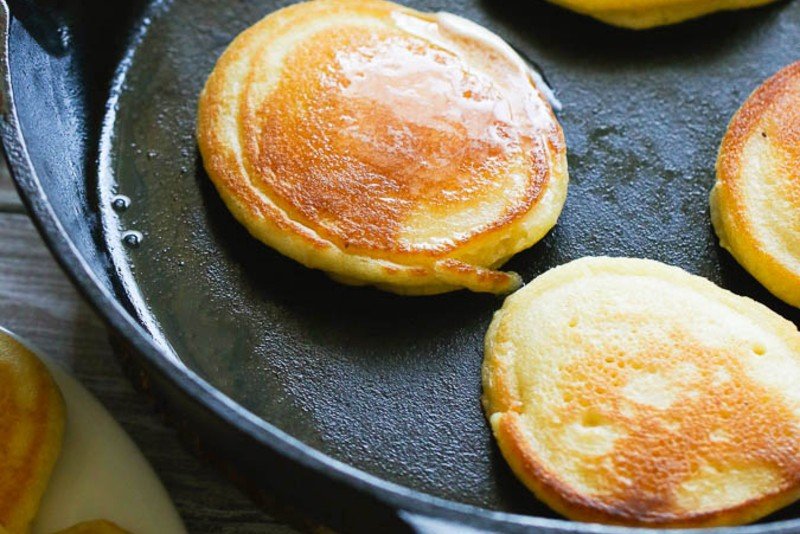 Ingredients:
1 cup (125 g) wheat flour
1 cup (130 g) yellow cornmeal
2 ½ tsp baking powder
1 tsp kosher salt
2 large eggs
¾ cup (180 ml) whole milk or buttermilk
¼ cup (60 ml) water
½ cup (120 ml) pork fat, rendered lard, bacon grease, or vegetable oil
2 tbsp unsalted butter
Instructions:
To a medium bowl add the flour, cornmeal, baking powder, and salt. Whisk to combine.

Beat the eggs and add them to the dry ingredients. Also, add the milk and water. Stir the mixture.
Heat the fat with butter in a cast-iron skillet until shimmering. Pour two portions of the batter into the skillet using a ¼-cup measuring cup. Cook for 5 minutes on each side. The cakes should become crisp and golden brown. Repeat the same process with the rest of the batter.
Did you like this recipe? Be sure to also try the recipes for delicious eggless pancakes and Queen Elizabeth's favorite drop scones.