Ingredients
Wheat Flour

– 7 oz (200 g)

Vegetable Oil

– for frying
Recipe
Many home cooks have no idea that they could make delicious pancakes without eggs. As always, we're here to help remedy this situation. We want you to know this: using eggless batter, you can whip up exquisite pancakes that are as good, if not better, than regular ones.
Yogurt-based eggless pancakes are soft and fluffy like a good pancake should be. They resemble normal ones in their appearance and taste, but they cook much faster. Also, they make an excellent breakfast option during Lent. Are you ready to add another top-notch recipe to your morning meal rotation? If so, let's start!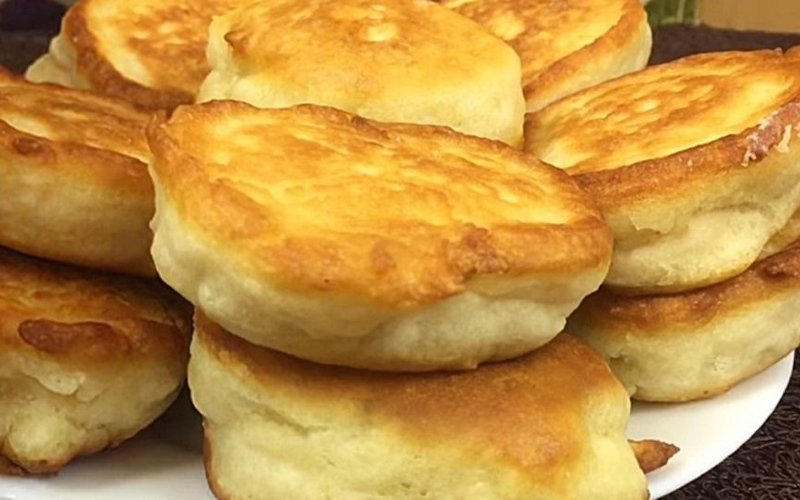 Steps
| | |
| --- | --- |
| | Warm yogurt over a pan of simmering water until just bubbling; remove from heat. |
| | |
| | |
| | Meanwhile, start heating oil in a skillet. |
| | |
| | |
Before you know it, super fluffy eggless pancakes are ready to eat. This recipe yields about a dozen. Because they are egg-free, they remain soft the next day as well. Serve your pancakes with sour cream, honey, condensed milk, or jam. Have a wonderful meal!