Dentist Shares a Trick for Fixing a Loose-Fitting Face Mask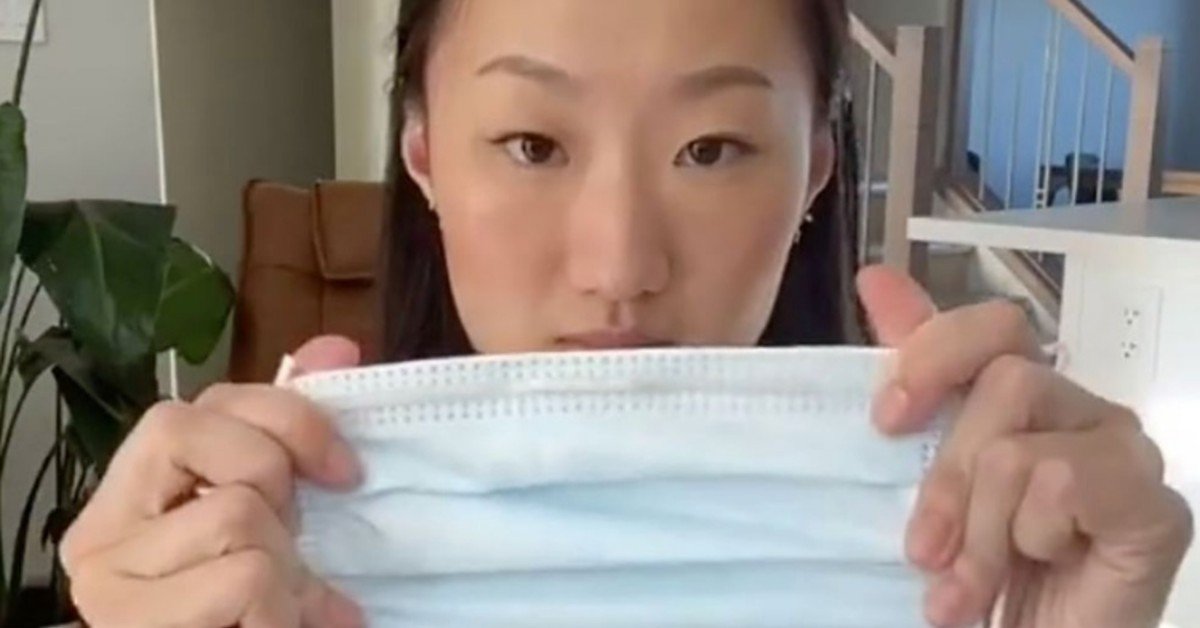 On our site, you can find many articles about medical masks. We've previously talked about sewing reusable fabric masks at home and how to wear and properly dispose of surgical masks. Today we would like to share with you this dentist's trick on how to fix a loose-fitting face mask quickly.
Dr. Olivia Cuid recently shared a great trick on TikTok. In her video, she shows how to make a regular mask more protective in 60 seconds. The mask hack has gone viral.
Dentist Shares a Trick for Fixing a Loose-Fitting Face Mask
While surgical masks are made of a nonwoven fabric that doesn't let viral particles through, such protective means still have disadvantages. They can have a loose fit and because of all those gaps, viral particles can still get in. Here's what Dr. Olivia Cuid suggests to make any surgical mask fit better.
To get rid of the gaps and make a better-fitting mask first wash your hands.

Then fold the mask in half.
Take one of the elastic bands and tie a knot as close to the corner of your mask as possible. Do the same with the other elastic band. 
Now if you open the mask up you'll get two small openings. Tuck them inside.
Now you have a tight-fitting surgical mask without any gaps.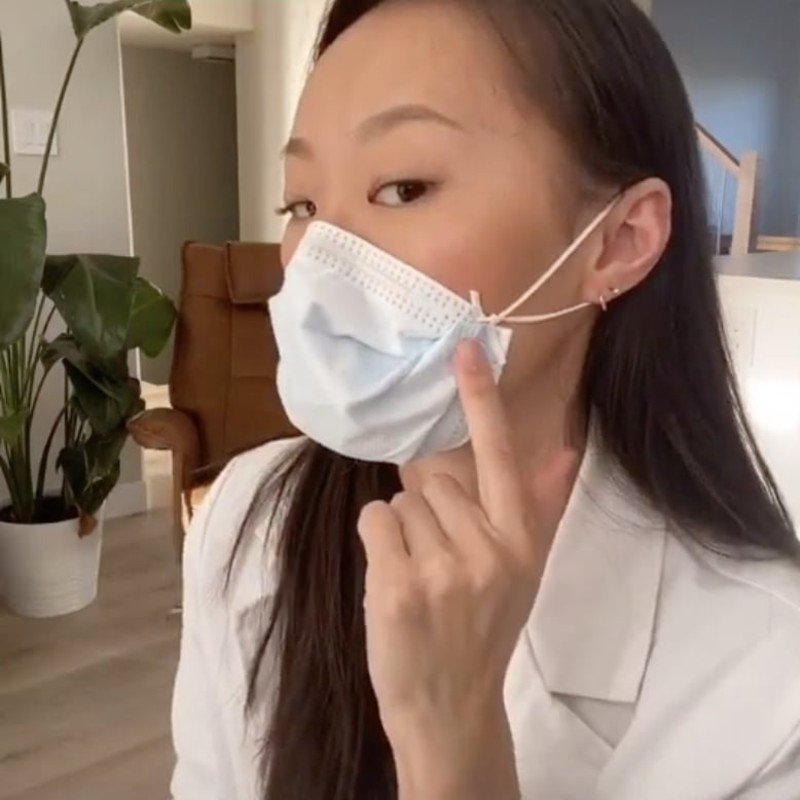 If you can't find an N95 mask, this is a nice alternative. Below you can also watch the video made by Dr. Olivia Cuid.
Did you find this article useful? Then be sure to also read about the masks that offer the most protection.