Do You Have Trypophobia: The Fear of Holes?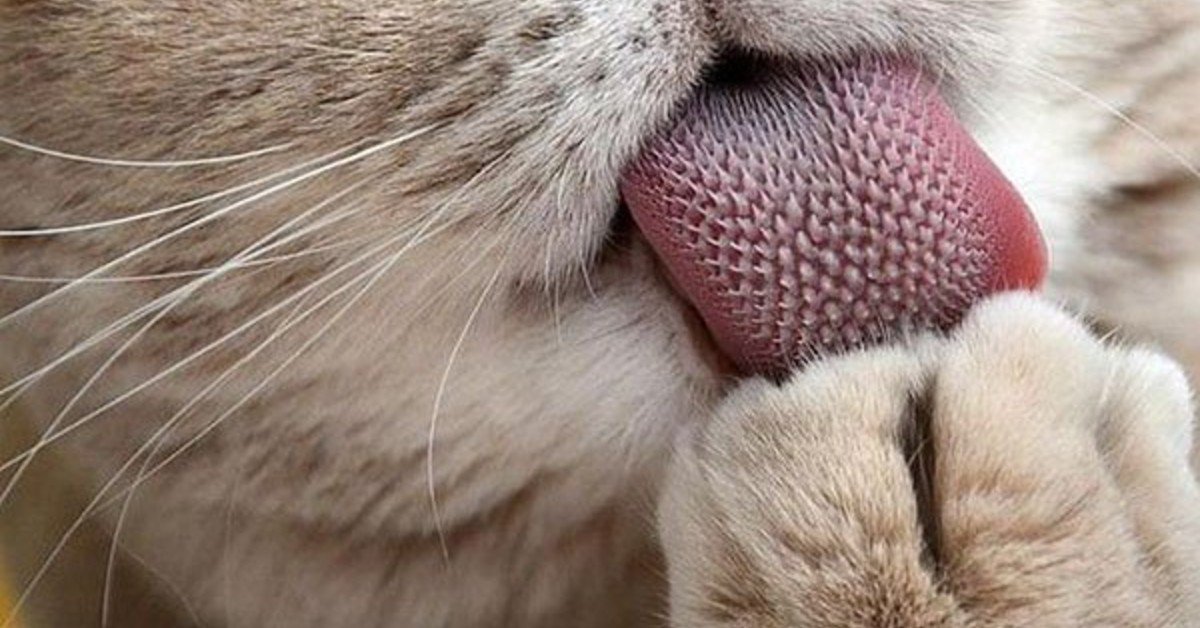 Do you ever catch yourself thinking that you loathe the look of aerated chocolate? The aversion to the appearance of Aero-type chocolatey bars willed with tiny bubbles that melt in your mouth has a scientific name — trypophobia.
Commonly known as 'fear of holes,' trypophobia is linked to a physiological response more associated with disgust than fear. Scientists started talking about this phenomenon in the early 2000s and began to study this issue at Oxford University.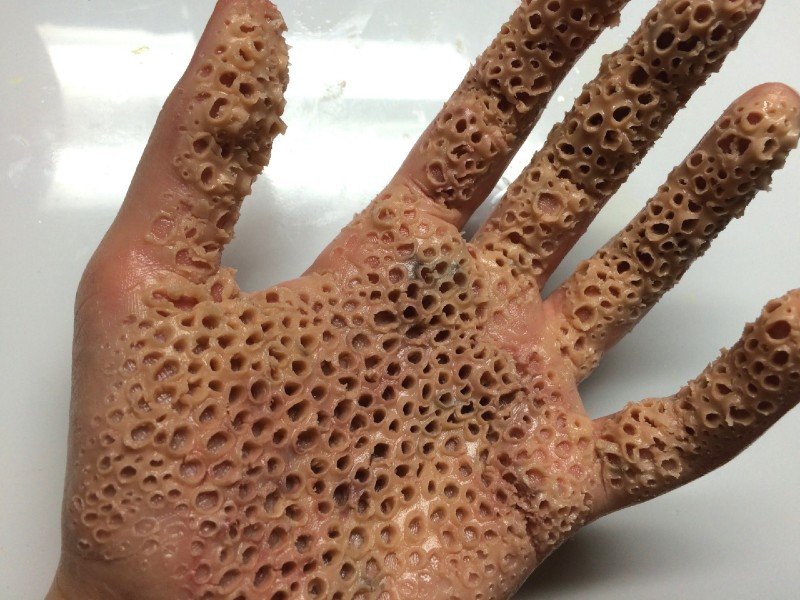 During one of the experiments, two groups of people were shown trypophobic imagery of closely-packed holes. The representatives of the first group, when viewing the pictures, began to have convulsions, their facial expressions changed dramatically, they felt distressed, and some started to have a panic attack.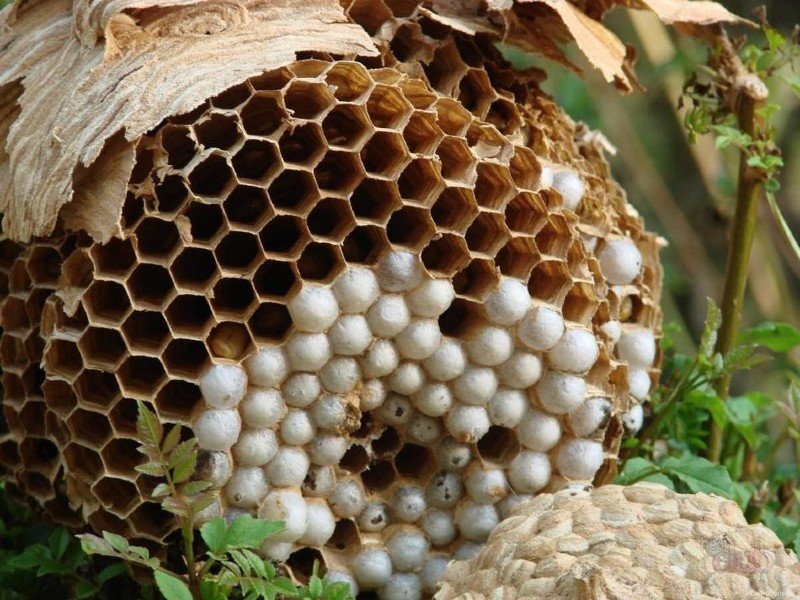 During treatment sessions, patients with a similar phobia are shown 'disturbing, annoying' pictures. Here's a quick test for you: how does this picture make you feel?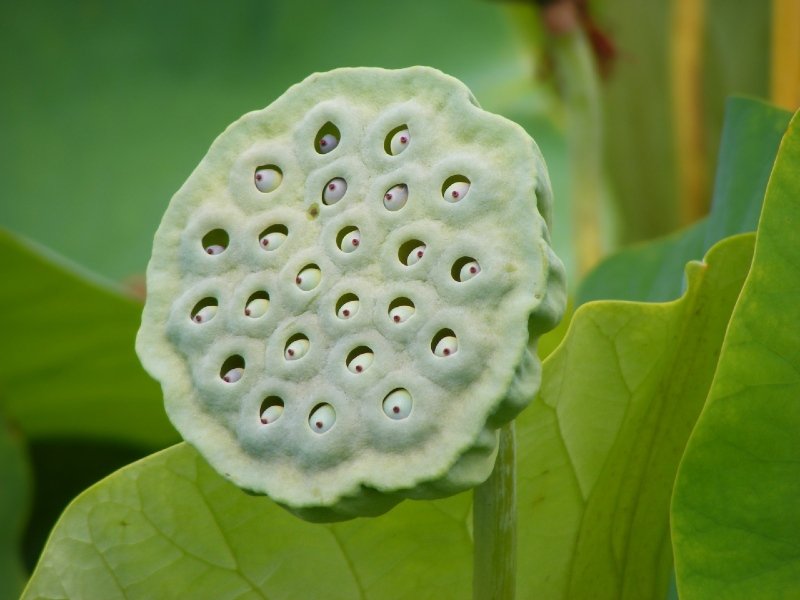 We offer you a selection of photos that a person with trypophobia cannot view calmly. They become either disgusted, or restless, or anxious, or they just want to get away from the screen as soon as possible.
Let's check if you may have trypophobia. Are you ready?
Trypophobic Imagery
Pink coral. Do you still want to visit the Great Barrier Reef off the coast of Australia?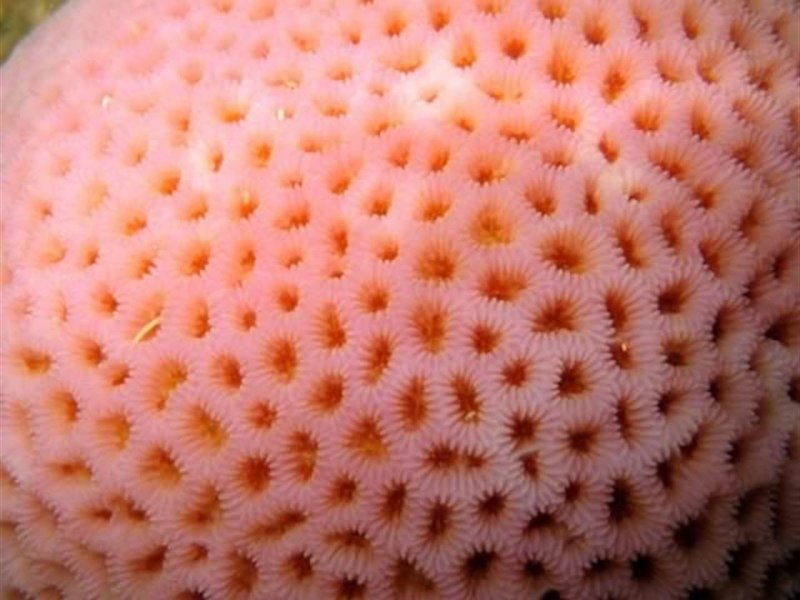 Cheese! Did someone say cheese? Why, yes, they did.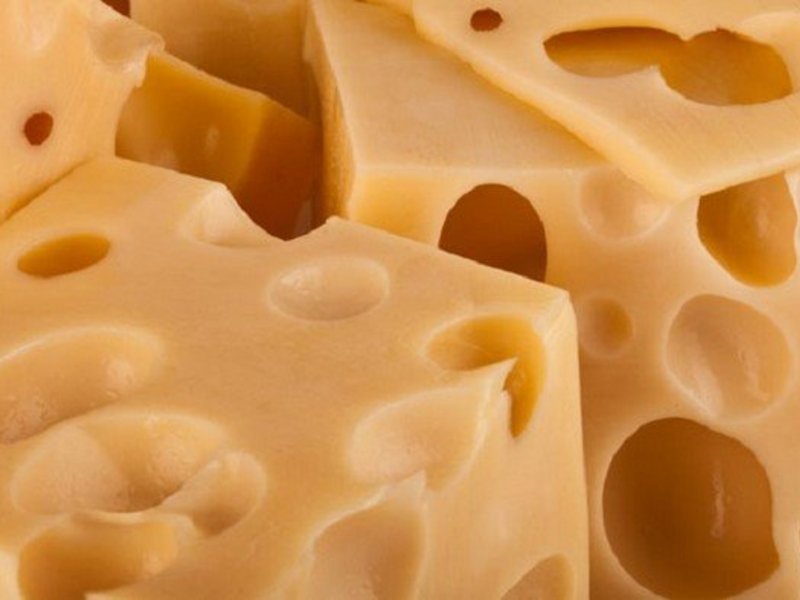 How do you like the look of this honeycomb?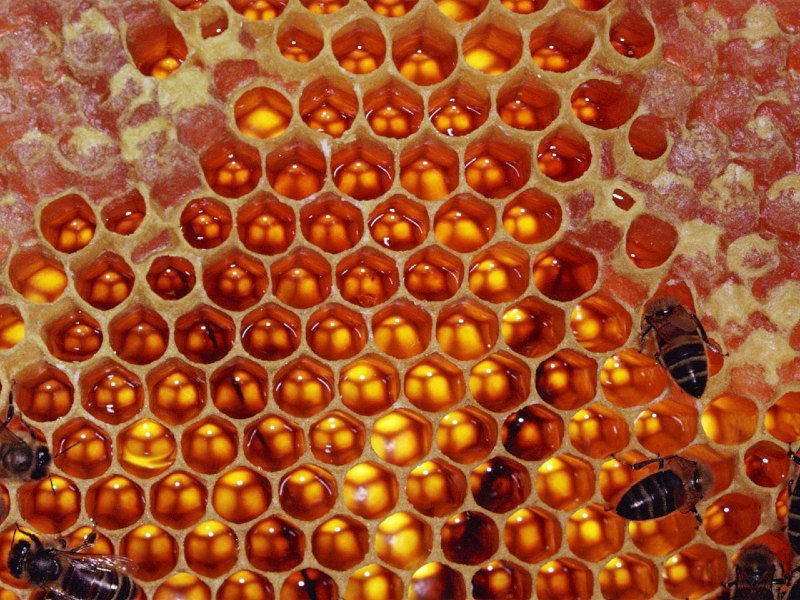 Small, glorious bubbles found in the beloved chocolate bar.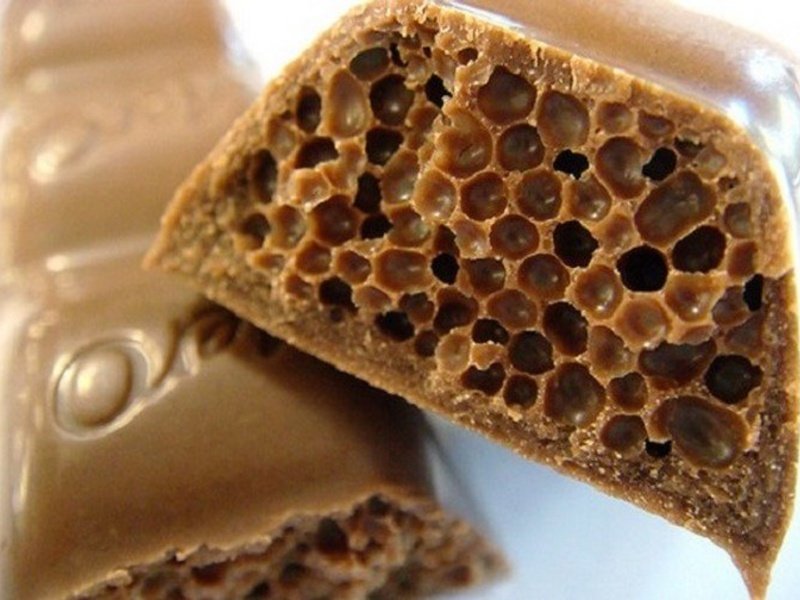 This is only a plucked pheasant neck, nothing more.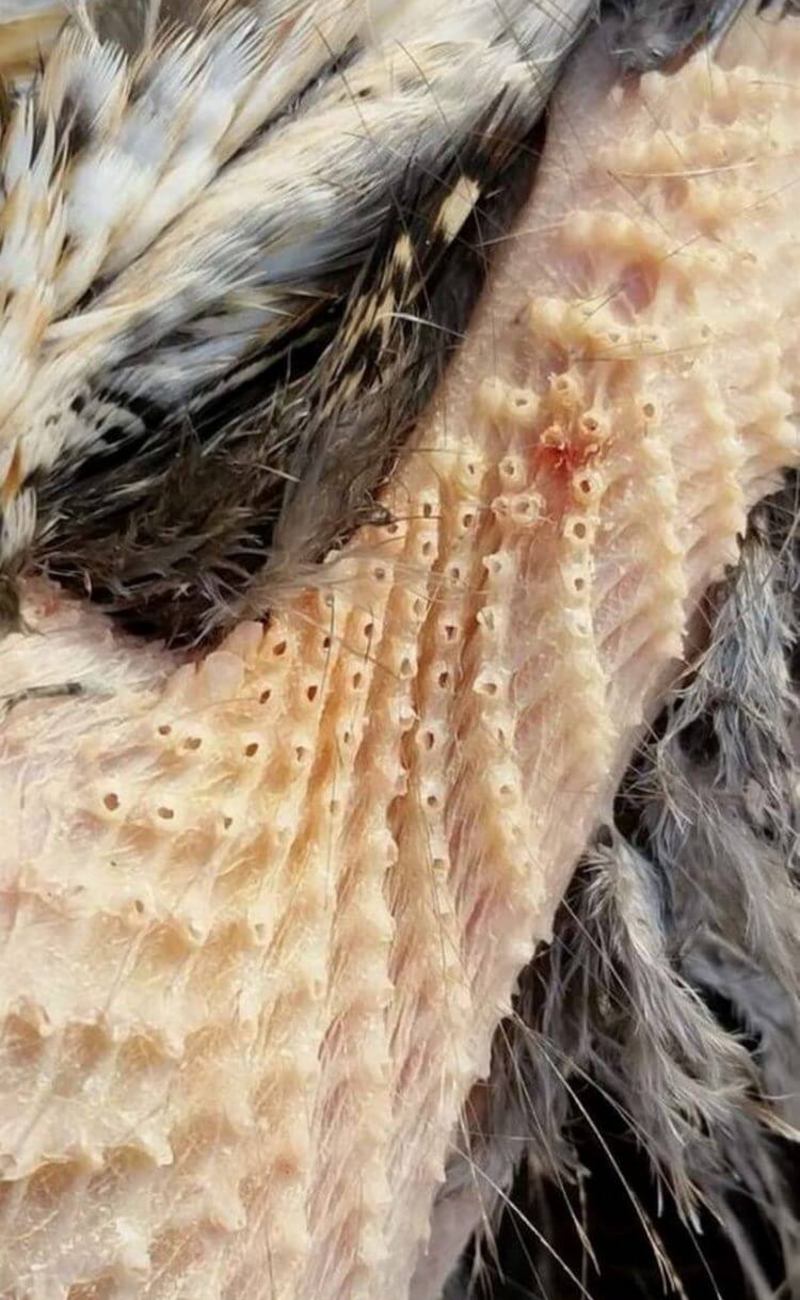 An ordinary crepe on a pan may just give you heebie-jeebies.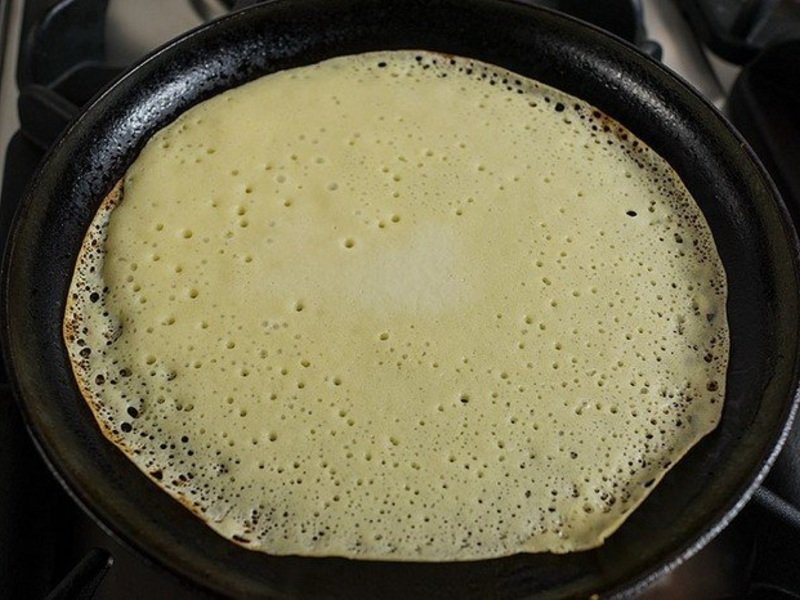 Would you like a taste of the fragrant roasted garlic?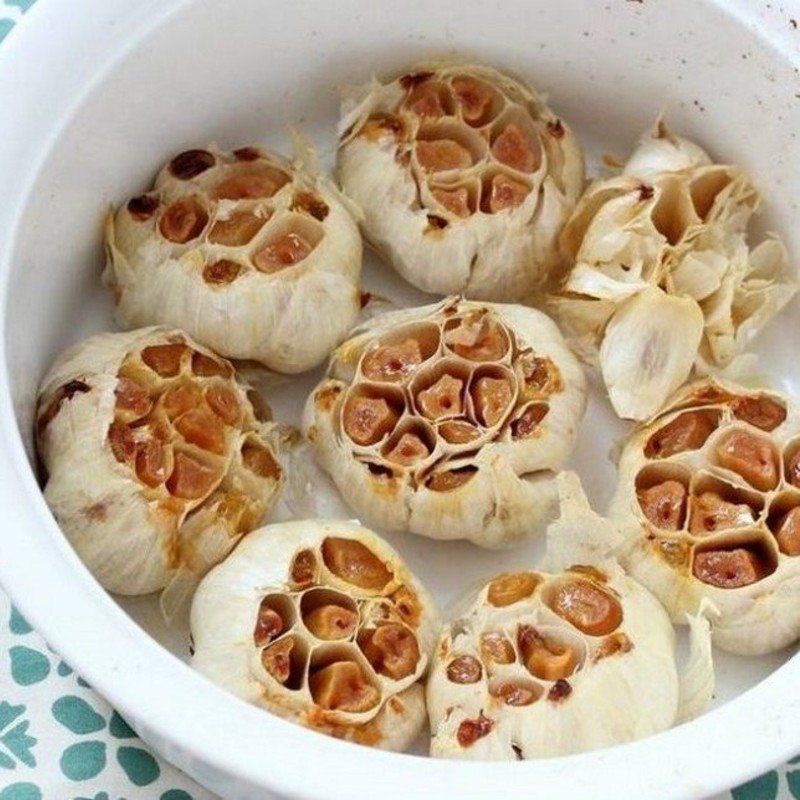 Tafoni sandstone formation in Woodside, CA. Such a cool place to hike!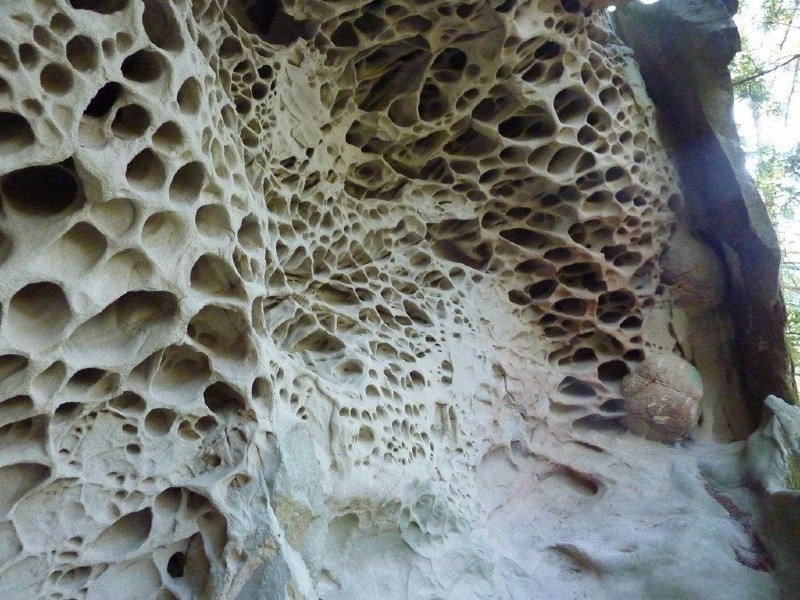 A frog found in South America in the Amazon Basin.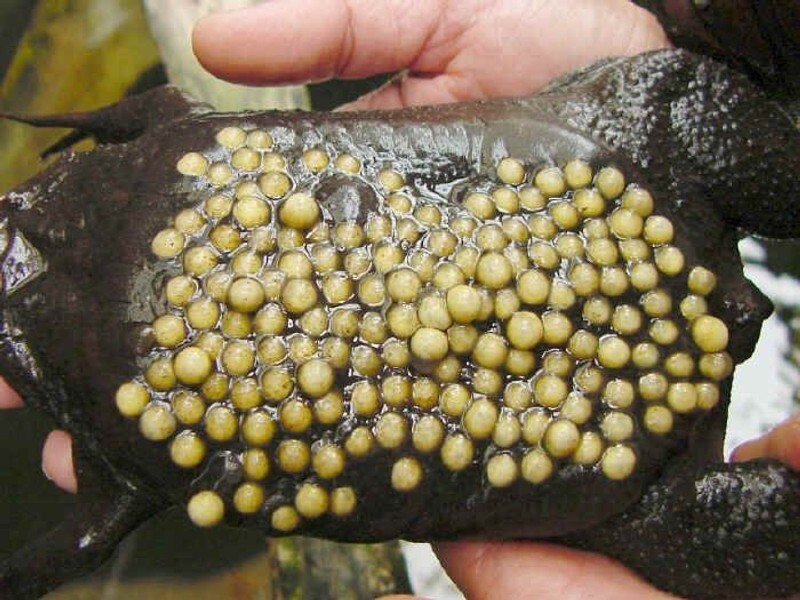 This is such a rich and abundant morel mushroom harvest!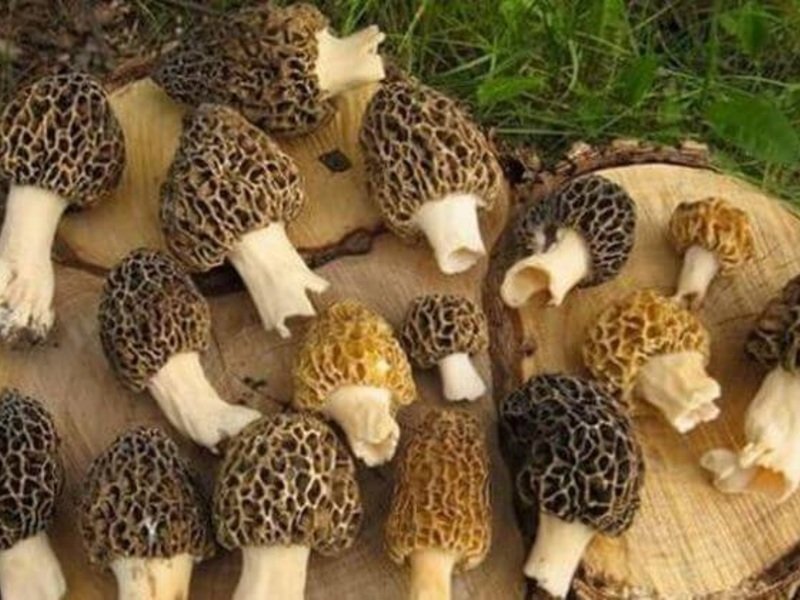 Some appetizing pasta for a comforting cold-weather dinner casserole.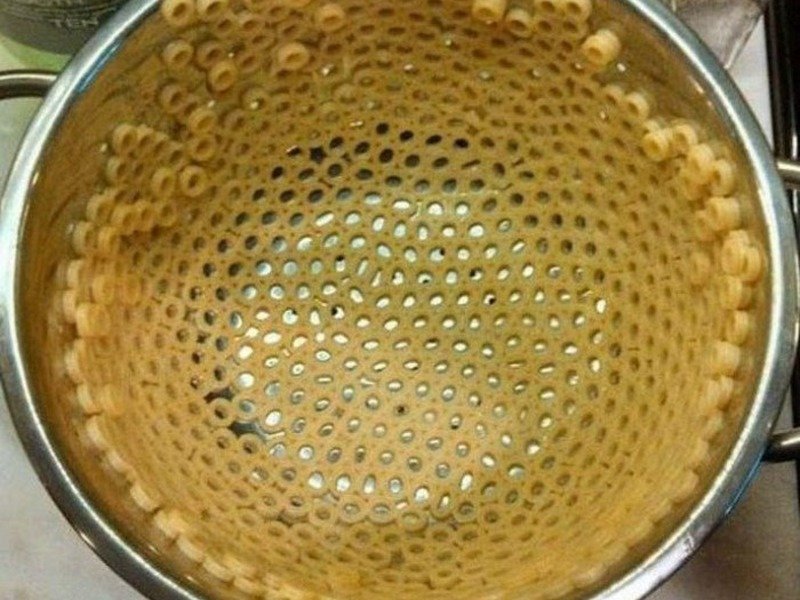 Don't worry, these are only flip-flop prints on the foot.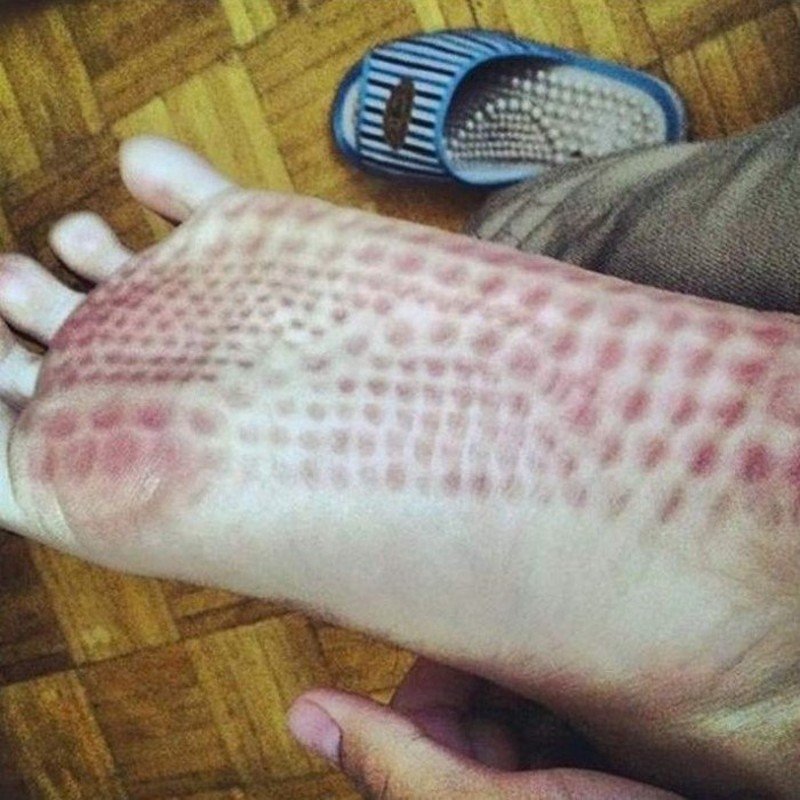 Little plastic eyes all over the face make perfect makeup for Halloween.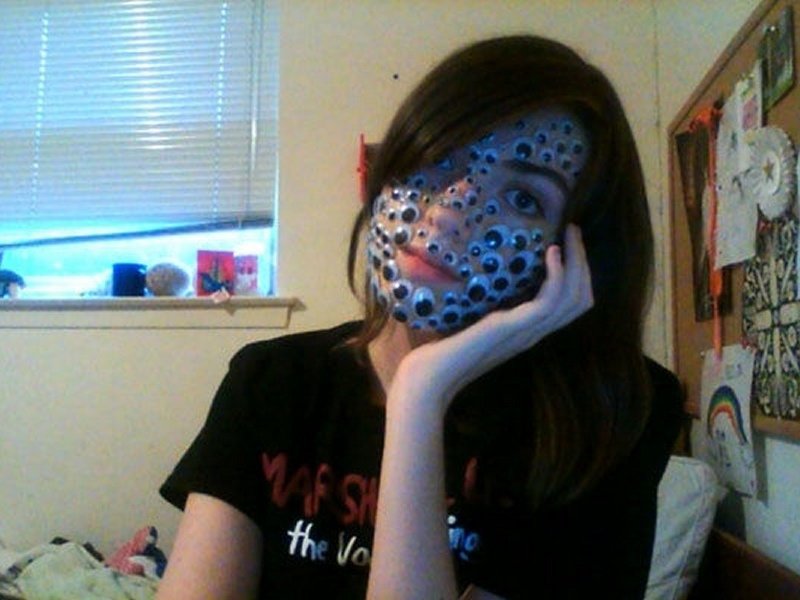 Pumpkin seeds don't look particularly appetizing, wouldn't you agree?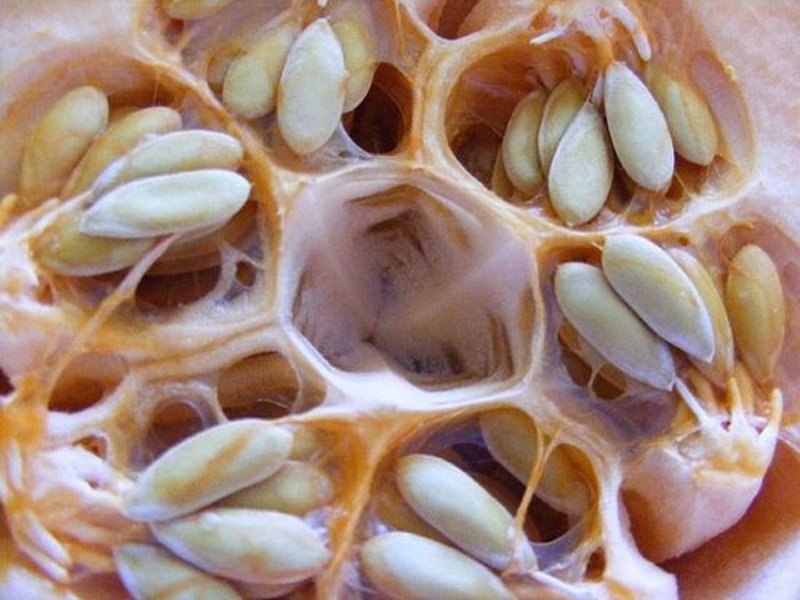 A cat licking a paw. How do you feel about the look of that tongue?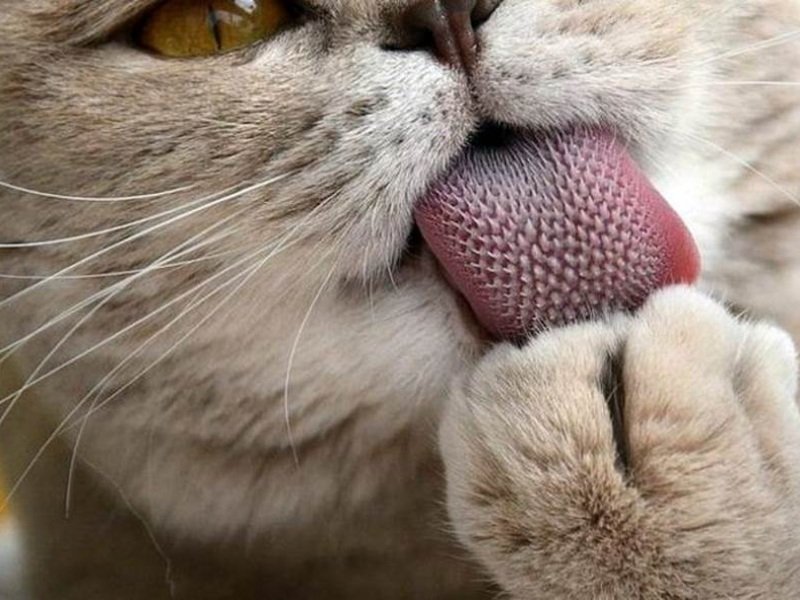 Did you manage to look through these images without freaking out? If not, don't worry. Although trypophobia is not officially a mental disease, the sight of such imagery intensely bother many people, and the phenomenon is more common than we realize.