How to Make Hollandaise Sauce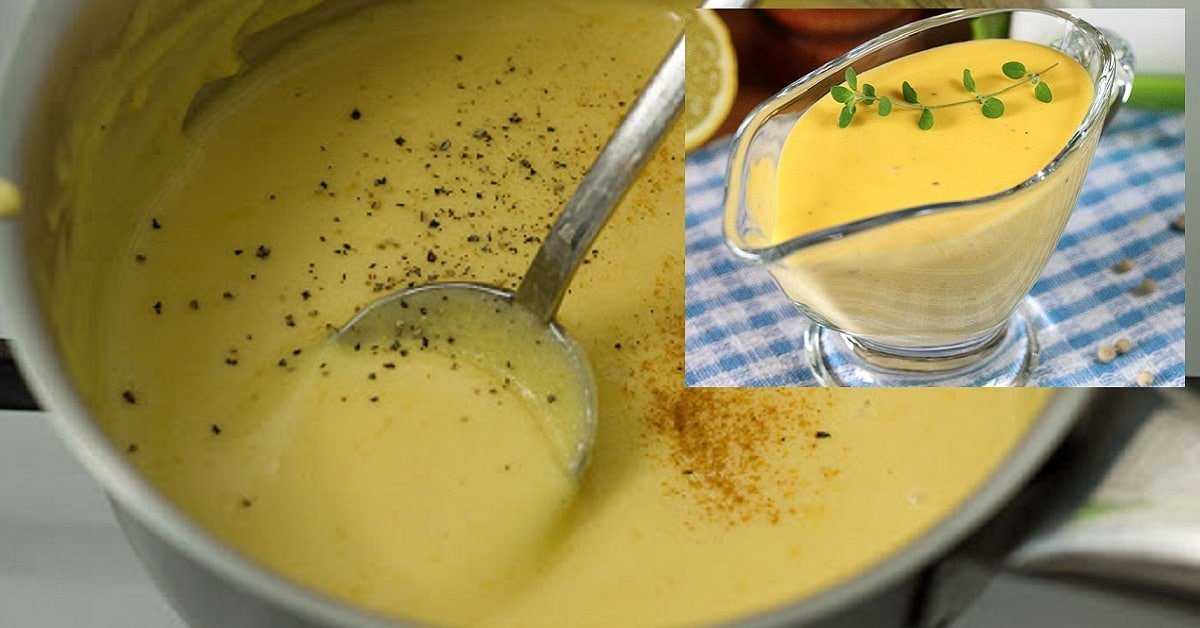 Most people get their first taste of Hollandaise sauce over Eggs Benedict, an all-time favorite breakfast dish consisting of two English muffin halves topped with bacon, a poached egg, and a generous serving of the splendid sauce to complete the dish. Nevertheless, the velvety, versatile sauce adds a touch of elegance to and brings out the flavor of any fare.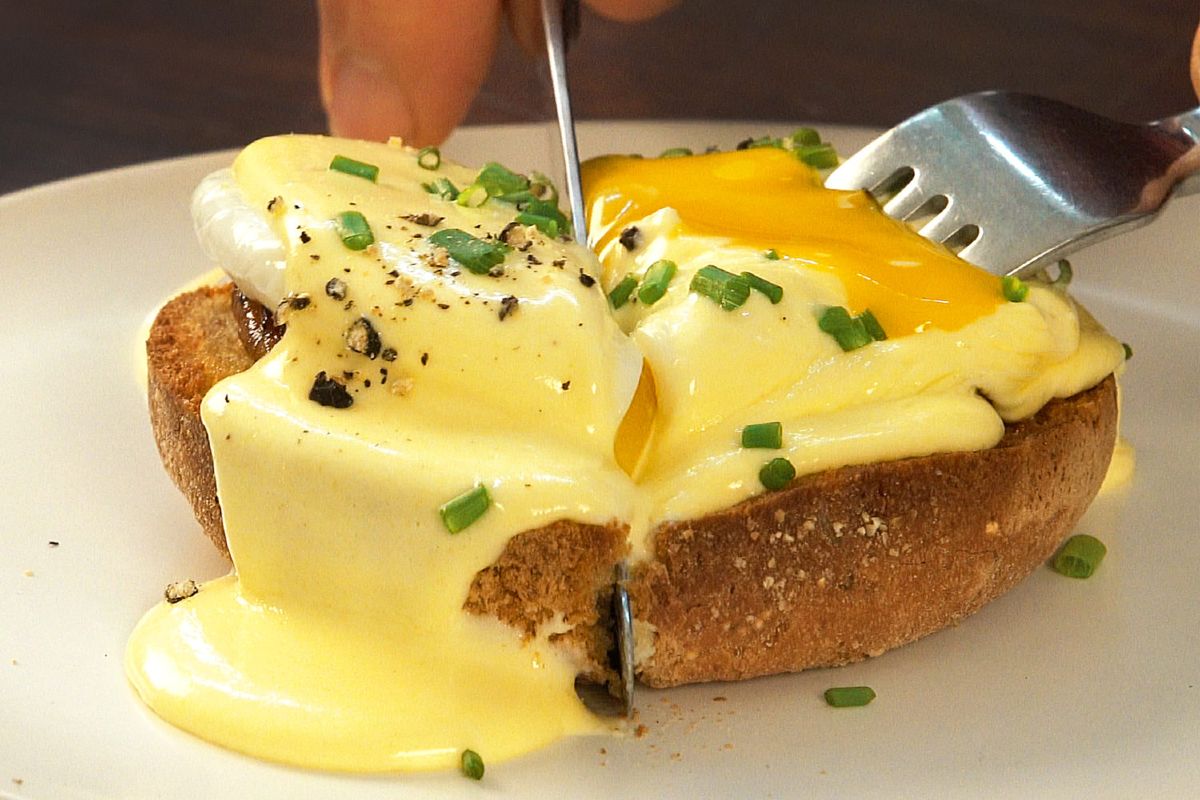 The sauce's reputation of being difficult and temperamental precedes itself. Although well-earned, once you know what to do, it will not intimidate you any longer; rather, it will inspire new culinary adventures. If you're intrigued to discover more about Hollandaise sauce and its history, and you want to learn how to make it from scratch, read on!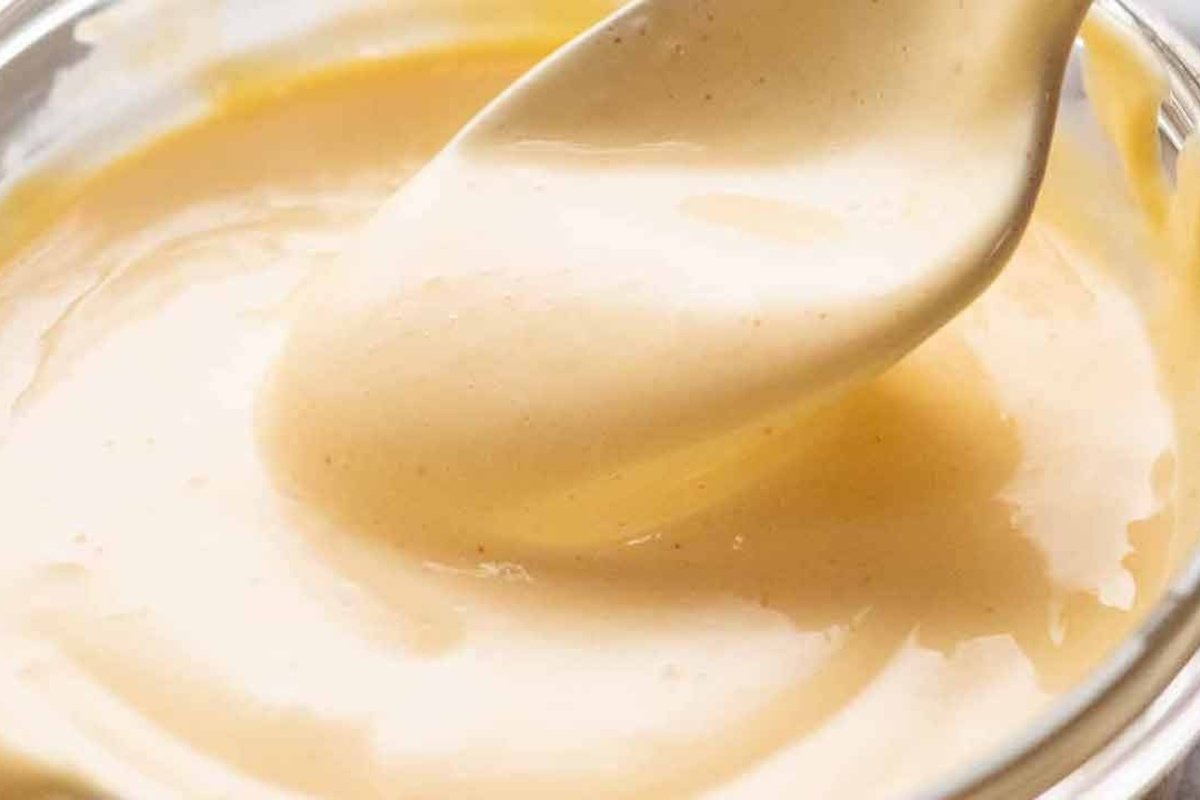 What is Hollandaise Sauce?
Forget anything that comes out of a packet or jar: true Hollandaise sauce calls for fresh butter and real eggs and lasts for no more than a couple of days in the fridge. Hollandaise is mild and rich, with a hint of lemon. While it goes with any number of dishes, it's brilliant with eggs, beef, boiled or poached fish, and a variety of healthy, light vegetables. The strength of this sauce lies in the wholesome ingredients, superb silky consistency, and buttery taste which make it the perfect seasoning for your taste buds to savor.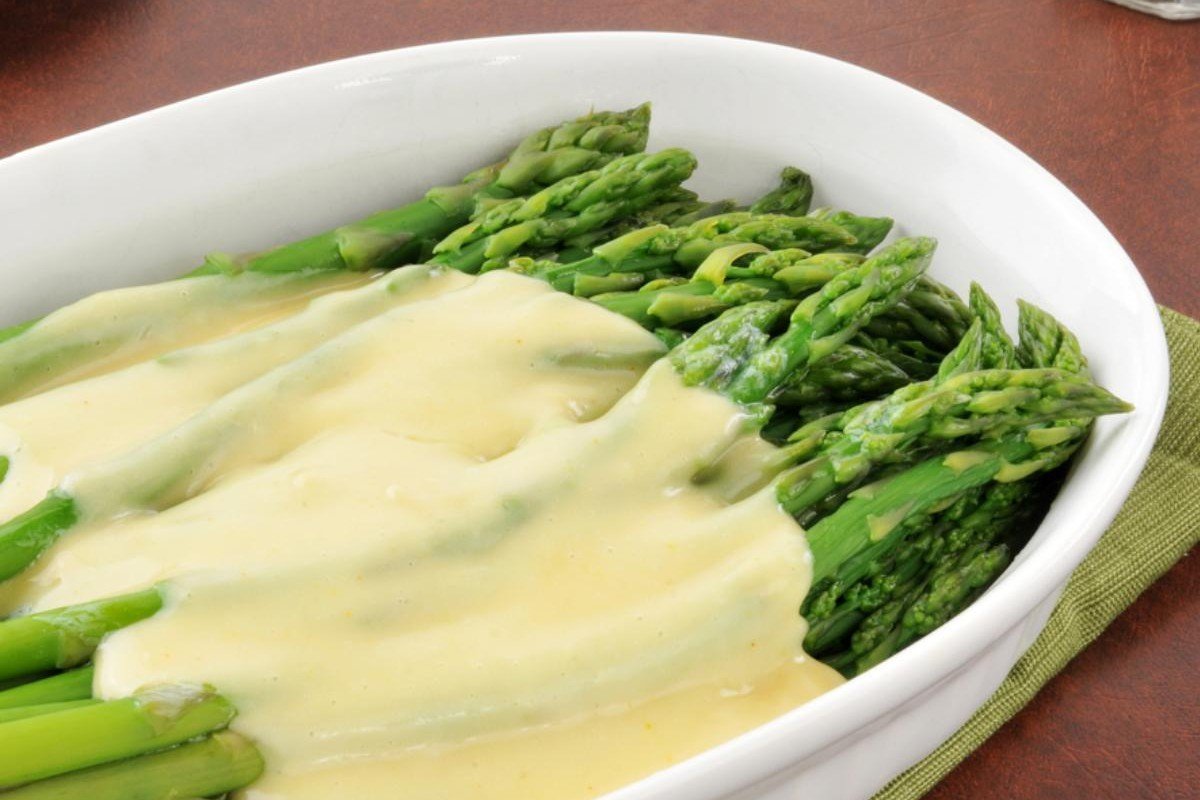 History of Hollandaise Sauce
Despite its name, chefs generally agree that Hollandaise sauce got its start in France and was originally known as Sauce Isigny, named after a small seaside town in Normandy famous around the world for its dairy. Although its exact birthdate is unknown, Isigny sauce makes an appearance in 19th-century cookbooks. In the 20th century, a renowned French chef, restaurateur, and culinary writer Auguste Escoffier cataloged Hollandaise as the fifth mother sauce of French cuisine.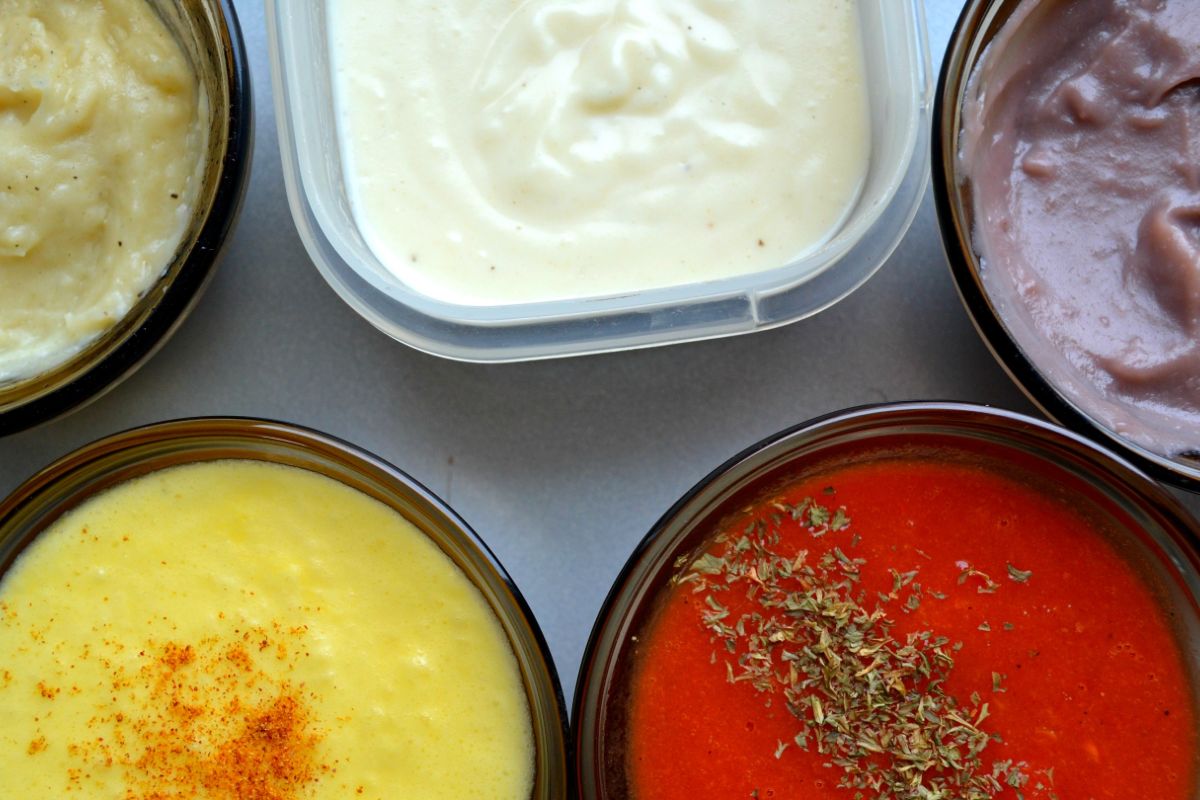 How to Make Classic Hollandaise Sauce From Scratch
All you'll need to make classic, creamy Hollandaise from scratch are six ingredients you probably already have in your fridge and pantry. Though notoriously fussy, the egg-and-butter sauce is actually fairly easy to make once you get the hang of the basics.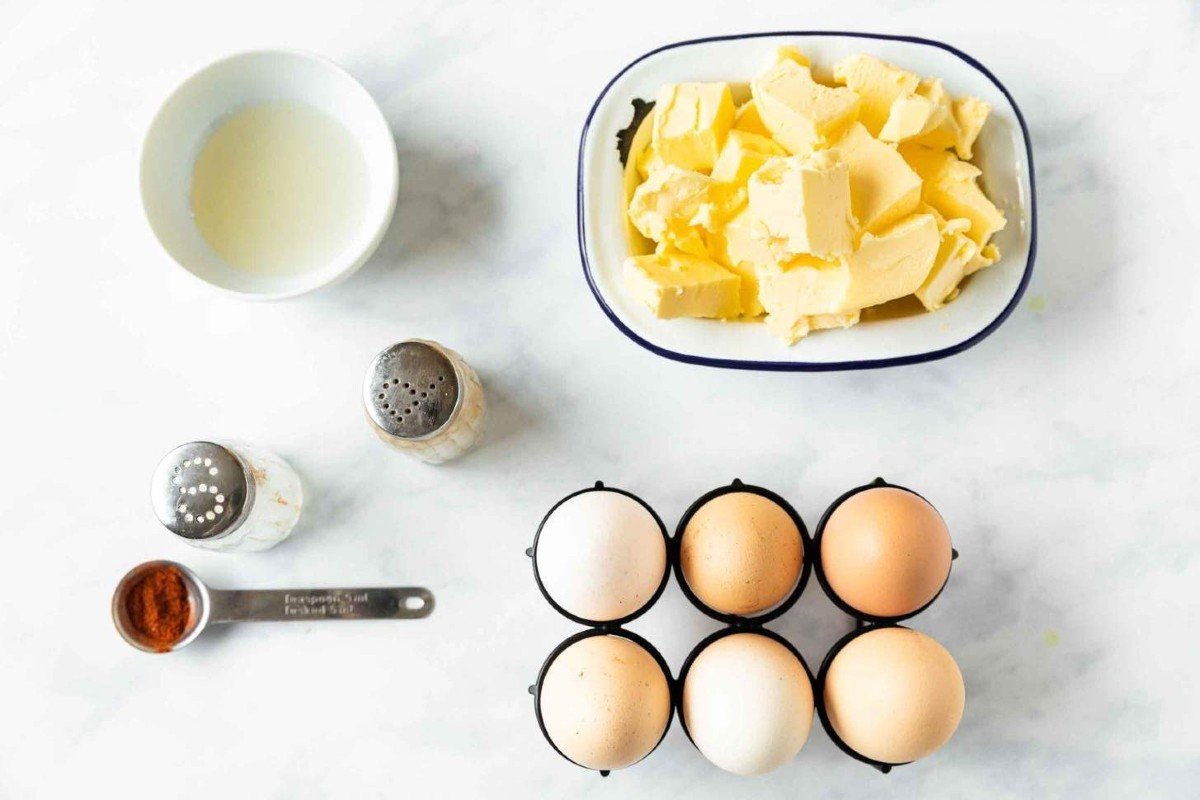 Ingredients:
12 tbsp unsalted butter
3 egg yolks
2 tbsp lemon juice
½ tsp coarse salt
¼ cup boiling water
a pinch of cayenne pepper
Instructions:
To begin with, melt butter in a saucepan over low heat. Skim off and discard the foam that rises on the surface. Set aside.

Next, whisk egg yolks until pale in a heatproof bowl. Add a tablespoon of freshly-squeezed lemon juice and salt, and continue whisking until fully incorporated. Gradually add boiling water, whisking vigorously.
Place the bowl over a saucepan containing simmering water, and reduce heat to a minimum. Whisking steadily, cook until the mixture starts to thicken. Remove from heat.

Continuing to whisk without stopping, gradually drizzle in the warm melted butter.
Whisk in the remaining lemon juice and cayenne pepper. For very best results, serve immediately.
Voilà, your Hollandaise is done! The next time you decide to cook a large cut of meat or some broccoli for dinner, elevate your dish from mundane to sublime with this savory sauce.