How to Make Apple Butter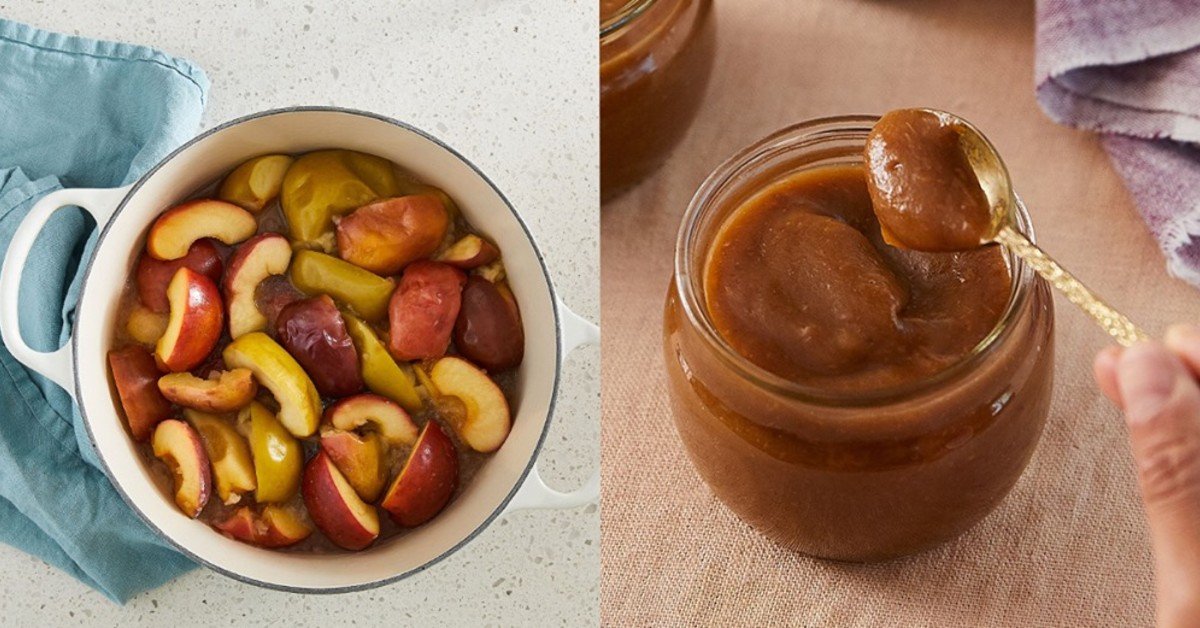 Along with pumpkin spice, apple is one of the favorite flavors of fall, and delicious treats featuring the fruit are everywhere. Creamy apple butter is one of them. It is a thick spread that's made by cooking down apples until they caramelize and thicken. Of course, you can buy apple butter in stores, but the ready-made version pales in comparison to the homemade kind.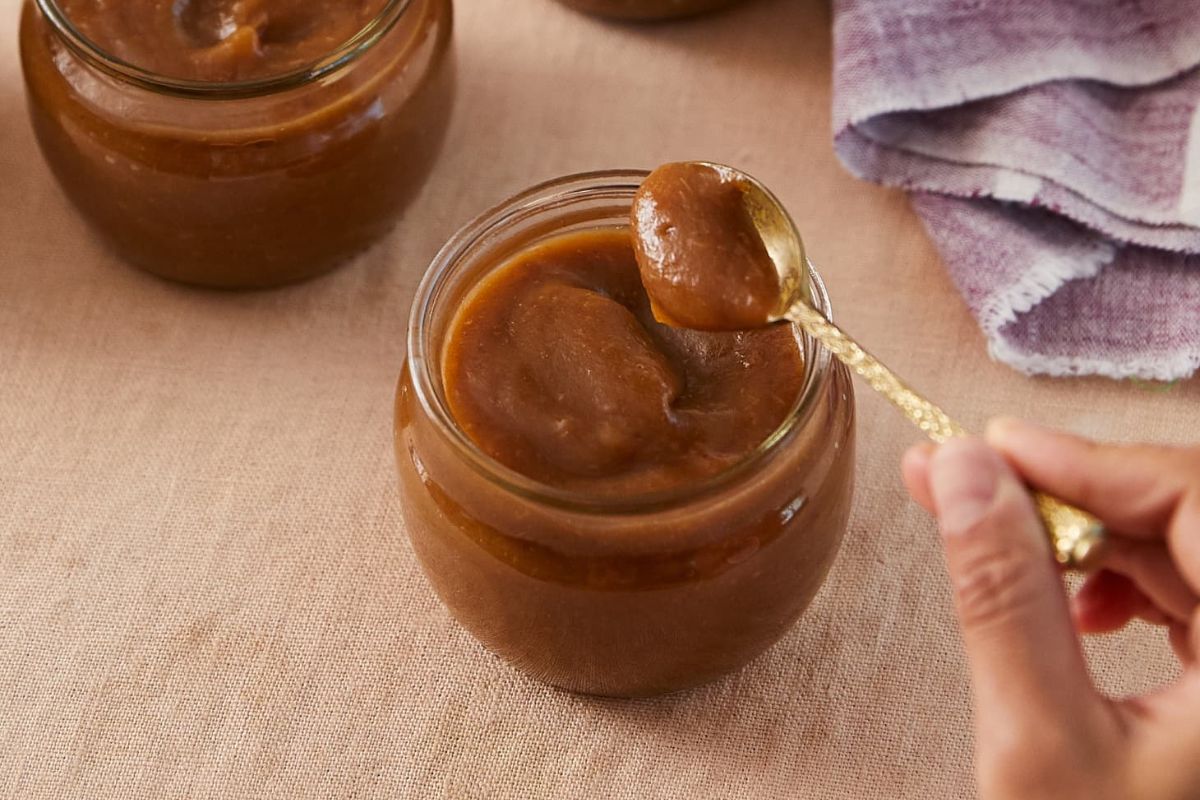 With this in mind, today, Cook It will share with you a guide on how to make apple butter. From which apples to select to different cooking methods and uses, here is everything you need to know about making this ultimate fall treat.
Selecting Apples for Apple Butter
While you can turn any apples into apple butter, some will work better than others. Be sure to combine at least two varieties to give the treat a more deeply concentrated flavor. For example, you could combine such tart apples like Granny Smith with such sweet variety like Fuji. Avoid any pricy produce, as their virtues won't translate well to a cooked product.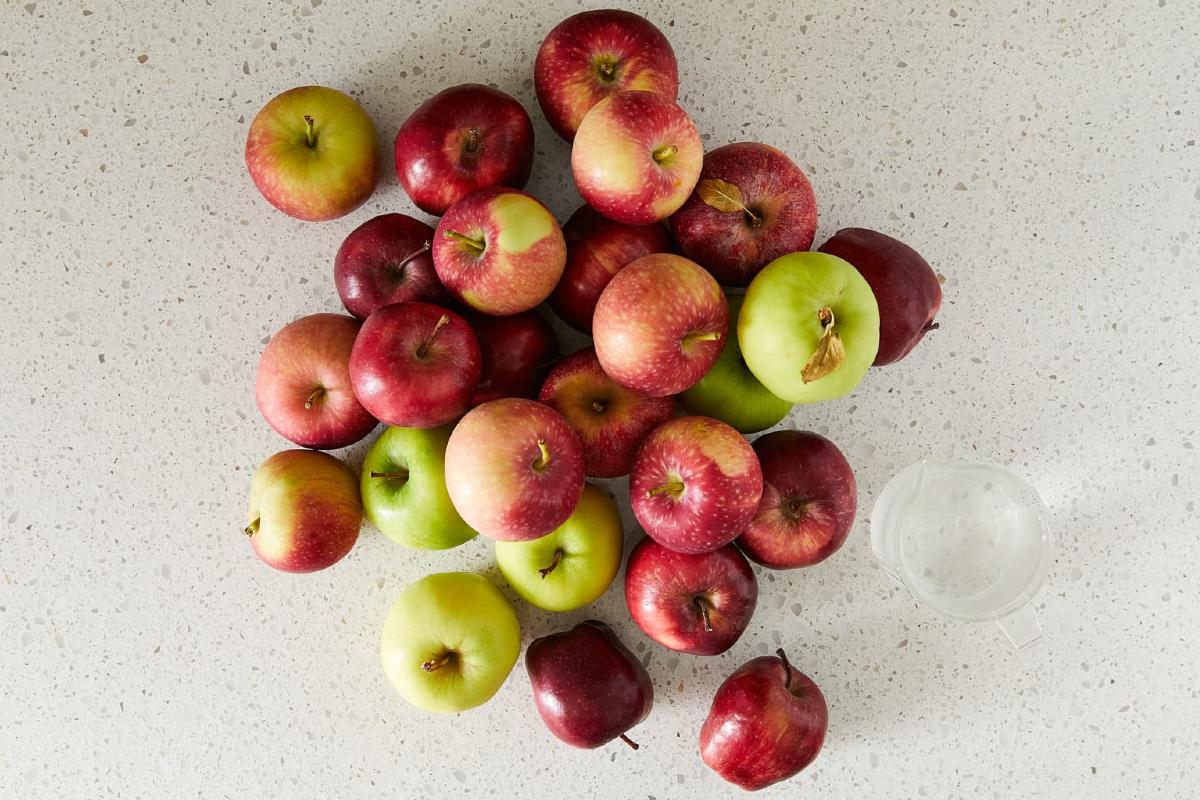 Cooking Options
The recipe below includes two options for preparing apple butter: cooking on the stovetop and cooking in the slow cooker. The first will work for you if you don't mind spending the next few hours checking on a simmering pot and fancy a more hands-on cooking experience. Cooking in the slow cooker allows minimal time in the kitchen since it requires virtually no supervision. Unless you want to give your apple butter a stir once in a while.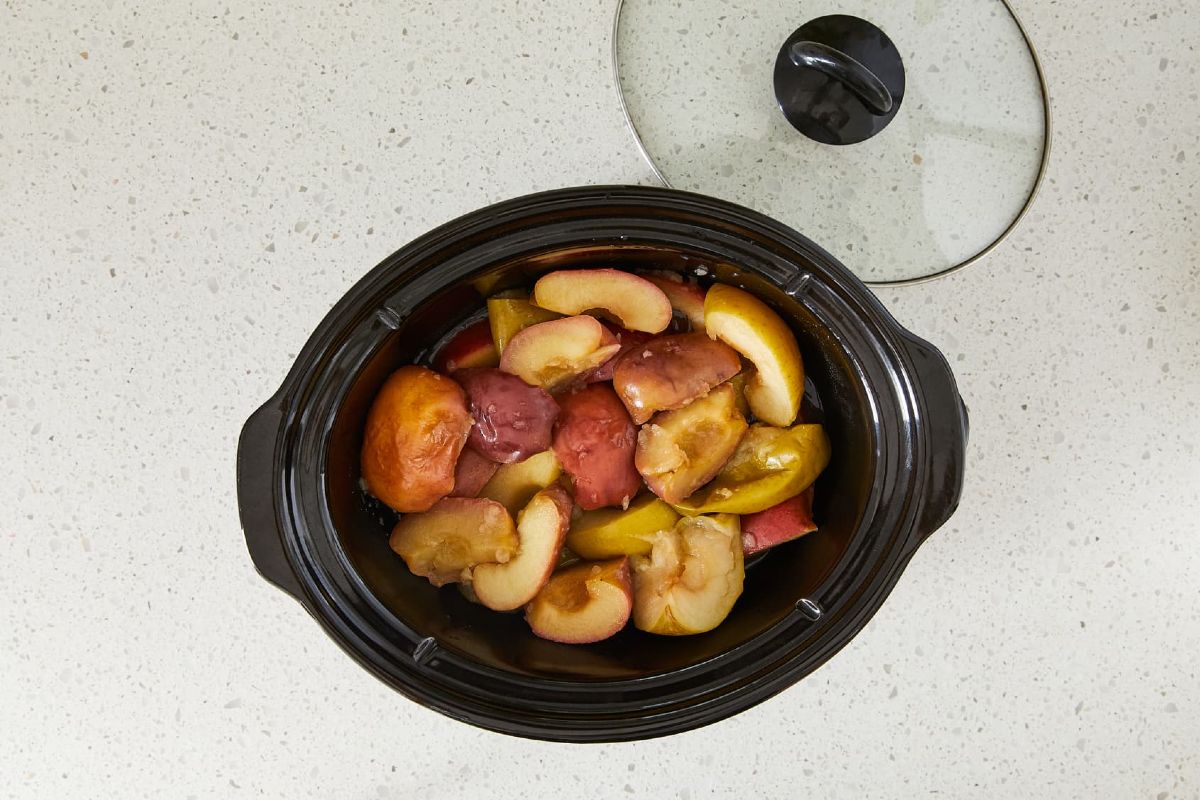 What To Do With Apple Butter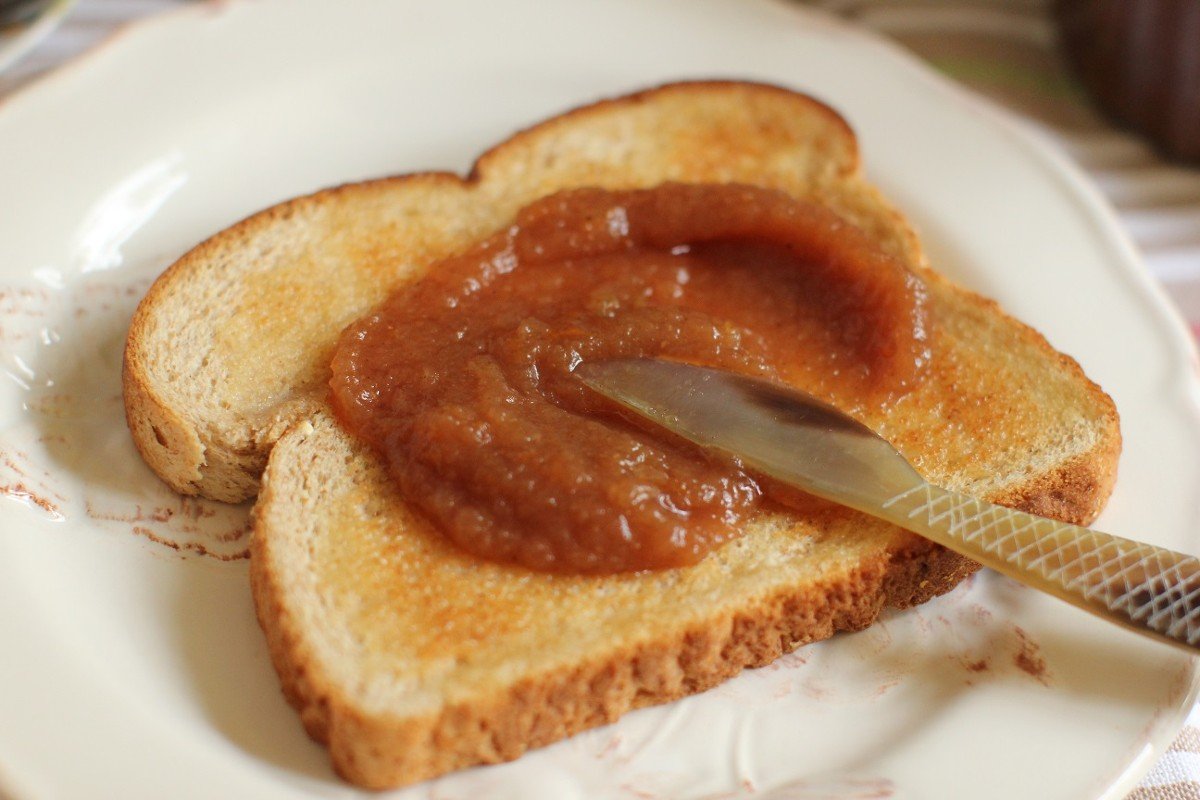 Use apple butter just like you would jam. Not only can you spread it on a toast, but you can also stir some into your breakfast oatmeal, dollop it on top of pancakes or waffles, or add it to a cheese platter. Additionally, little jars of homemade apple butter will make perfectly lovely gifts!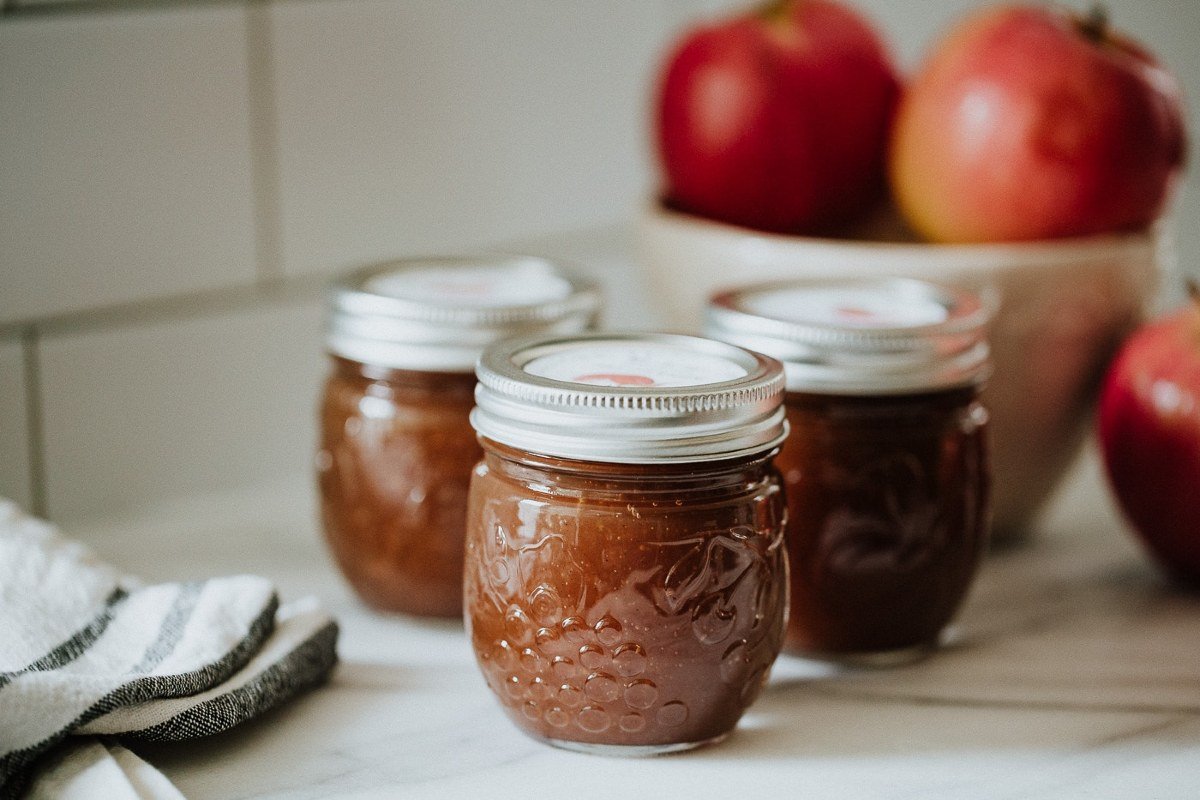 How to Make Apple Butter
Ingredients:
8 lb (3 ½ kg) apples
1 cup (235 ml) water
Optional Flavor Boosters:
½ cup granulated sugar
½ cup maple syrup
3 tbsp molasses
Zest and juice of 1 lemon
2 tsp pumpkin spice
1 tsp ground cardamom
1 tsp vanilla bean paste
3 tbsp bourbon
1 tbsp peeled and grated fresh ginger
Instructions:
To start with, thoroughly wash your apples, cut them into fourths, and remove the core. Leave the skins on.

Place the apples in an 8-quart Dutch oven or stockpot and add water. Cover with the lid, place over maximum heat and bring to a boil. Lower the heat and cook for 40 to 45 minutes.
Purée the apples using a blender until uniform. Next, choose your preferred cooking option.

Option 1: Stovetop. Place the pot of apple purée over gentle heat and cover with a splatter screen. Cook, stirring now and then, until the mass is reduced by at least half and has become dark brown (approximately 4 to 5 hours).
Option 2: Slow cooker. Transfer the apple purée to a slow cooker and place a wooden spoon on top before covering with a lid (this will allow the apple butter to vent as it cooks down). Cook on the LOW setting, periodically stirring, until the mass is reduced by at least half and has become dark brown color (approximately 8 to 10 hours).
Purée again to ensure smoothness and silkiness.
Finally, add 2–3 flavor boosters if desired.
You can either freeze or can your homemade butter. To freeze, pop it into freezer-friendly 1-cup containers, leaving a bit of space. To can, transfer your apple butter into hot sterilized jars, leaving a bit of space. Top with lids and rings, and process in a boiling water bath canner for 20 minutes.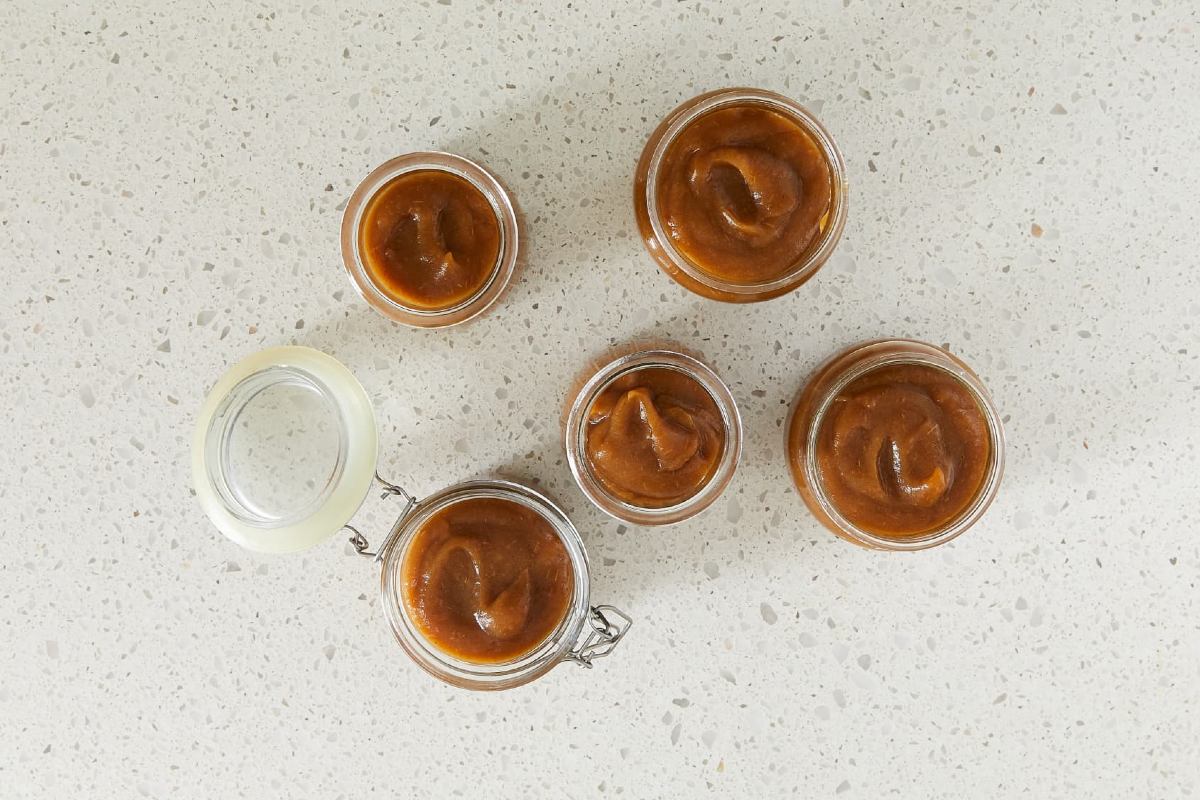 We hope you liked this guide on how to make apple butter and it inspired you to try the recipe. When you do, don't forget to share your feedback with us and other readers. Embrace the fall season and all of the wonders it brings! If you already can't wait for Halloween and feel like getting creative, without delay check out these pumpkin carving ideas!