Ingredients
Wheat Flour

– 5 ¼ oz (150 g)
Recipe
Waffles are a dessert with a thousand-year story. The Viennese version dates back to about 120 years ago. Although it is merely a little drop in the ocean of history, this particular recipe has become popular all over the world. Viennese waffles taste heavenly with whipped cream and chocolate sauce, ice cream and honey, caramel, and cocoa powder. Skillful pastry chefs decorate them with mint leaves and fresh berries. There are plenty of ideas, and the best thing is that you don't have to go to Austria to enjoy this delicacy.
Anyone can make soft Viennese waffles — all you need is a foolproof recipe and a waffle iron. The main advantage of this dessert is simplicity since you don't have to buy any fancy ingredients. Plus, it will take less than 30 minutes to make the best breakfast in the world!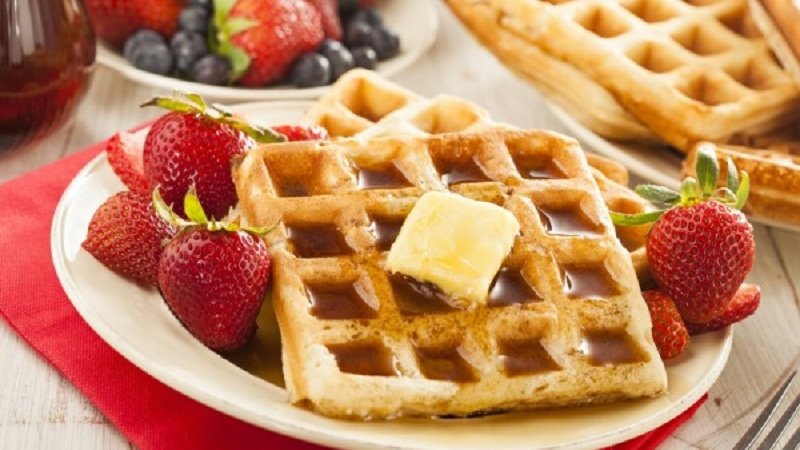 Traditionally, our indulgent breakfast staples include pancakes, blueberry muffins, and cinnamon rolls. However, it is worth expanding your culinary horizons and preparing new delicious dishes. Now you can add these delightful Viennese waffles to your cooking repertoire.