Ingredients
Sunflower Oil

– 1 ⅔ fl oz (50 ml)

Cherry Tomatoes

– 3 ½ oz (100 g)

Ground Black Pepper

– to taste
Recipe
Caprese is a light Italian appetizer featuring mozzarella, tomato, basil, and olive oil. Unsurprisingly, people beyond the borders of its homeland have fallen in love with the dish. Over time, the recipe has evolved and acquired many cooking variations. Skillet chicken Caprese is one of the most successful ones.
Although the preparation of a chicken breast is easy, the dish is incredibly tasty and juicy. Beware: after making this recipe once, other cooking options will tend to slip your mind. Get ready: in 30 minutes, a superb meal will be on your table!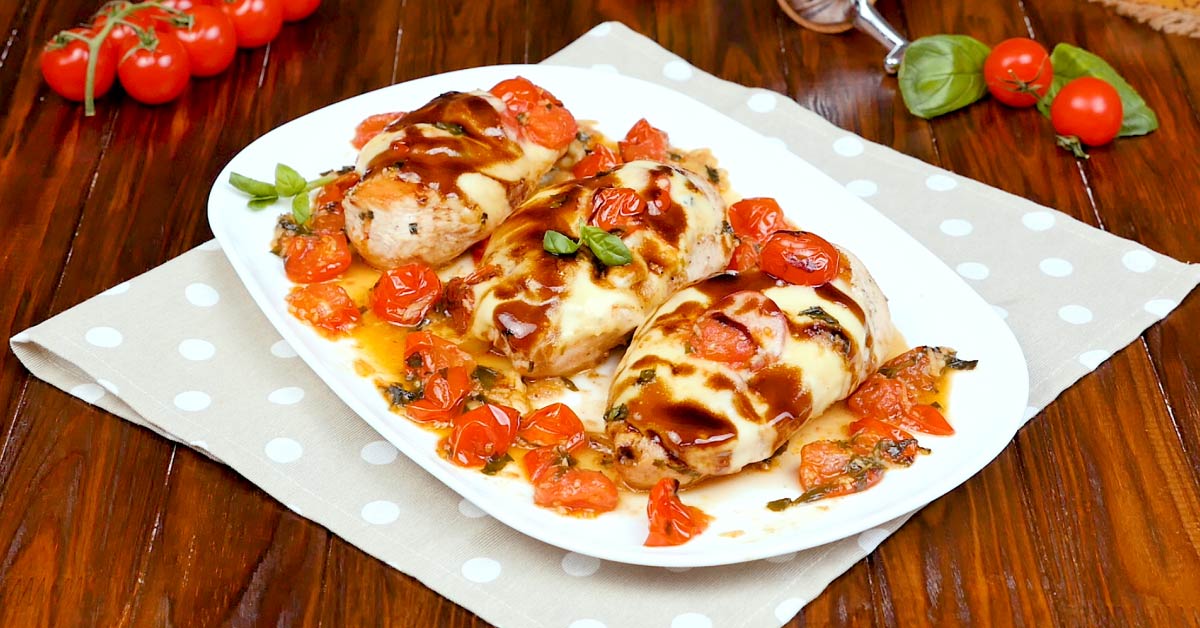 Steps
| | |
| --- | --- |
| | |
| | Chop garlic and lightly fry it in the same skillet. Cut cherry tomatoes into halves and pop them in the pan; stir. |
| | |
| | Cover the skillet and cook until the cheese melts. Periodically pour the tomato sauce on top of the fillets. Sprinkle with balsamic vinegar. |
There is nothing extra in the skillet chicken Caprese recipe: all the ingredients combine flawlessly. Nevertheless, if you want to add something new to this dish, try experimenting with spices or herbs. The tender chicken will surely become the highlight of your dinner table!