Ingredients
Water

– 2 ½ cups (600 ml)

Wheat Flour

– 10 ½ oz (300 g)
Recipe
Whether you are following a dairy-free diet or you just don't have milk on hand when you've decided to make crepes, you'll find this recipe a refreshing addition to your meal plan. Although the traditional way to make them involves milk, there are countless recipes for a dairy-free option. Their mild, soft taste and high elasticity will appeal to everyone without exception.
Cook It recommends starting with the classic version of this uncomplicated dish, namely, one with eggs. We've also added some fresh herbs to give the dairy-free crepes a mouth-watering aroma and fancy look. The batter pairs perfectly with any filling, sweet or savory.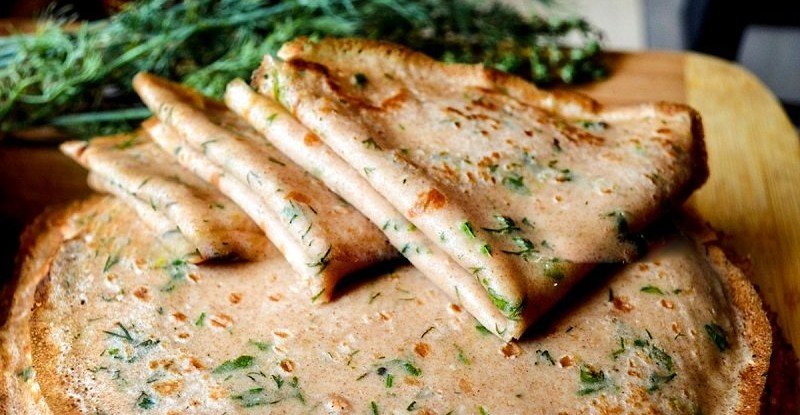 In case you want to exclude eggs from the recipe altogether, you can. Take care to use a flour and water ratio of 1:2. Of course, you can add your preferred herbs to taste: it can be dill and parsley, cilantro, or chopped spinach. Enjoy your meal!