Recipe
Mastering the choux pastry for profiteroles is the highest level of confectionery prowess. For anyone unfamiliar with profiteroles, they are teeny-tiny cream puffs that are a blank slate for a remarkable variety of fillings, either sweet or savory. During the baking process, pockets of air form inside the dough balls. Those you, later on, fill with cream or anything else your heart desires. All this makes profiteroles one of the finest treats of French cuisine.
As for the indulgent choux pastry, it is the lightest, airiest, and crunchiest dough. Although notoriously difficult to master, once you get the hang of things, it is actually fun. And according to this foolproof recipe, anyone can make choux pastry for profiteroles.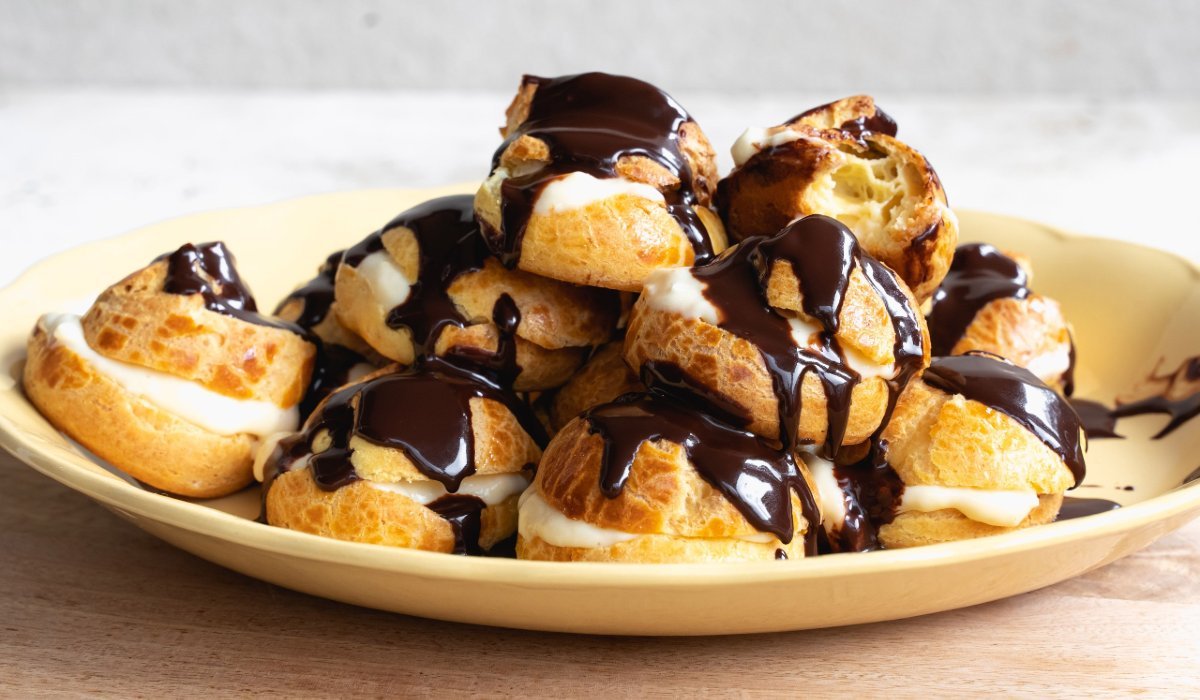 Steps
| | |
| --- | --- |
| | |
| | When the mass becomes homogenous, add the flour. Reduce heat and stir vigorously with a wooden spatula (don't use a silicone one, as it is too soft). |
| | Gradually form the dough into a lump. To do this, stir it constantly, crushing all lumps of flour and turning the dough over. It is ready when it becomes uniform, and a white coating appears on the bottom of the pan. Let cool until pleasantly warm to touch. Once it does, start preheating the oven to 390 °F (the fully prepared dough will need to be baked quickly). |
| | Once the dough has cooled enough not to burn your hand, start introducing eggs, one by one (the number of eggs may vary, depending on the flour you use and how much moisture it can absorb), mixing with a spatula until smooth after each addition. The dough has the right consistency when it slowly slides off a spatula. Immediately transfer the dough into a pastry bag. |
| | |
| | |
Once your choux pastry is done, fill the shells with whatever your heart desires: cream, custard, jam. The options are limitless! It is best to do this just before serving so that the dough does not grow damp. Enjoy!