Recipe
They say that consuming large amounts of coffee is harmful to the body. Why, then, Greeks, known for their longevity, enjoy copious amounts of this drink at any time of the day? Perhaps because they drink it slowly and with pleasure, or maybe the secret lies in the process of brewing? In any case, Greek coffee remains one of the healthiest in the world, and we couldn't miss the chance to share the recipe with our readers who love a cup of java as much as we do.
Traditionally, Greeks brew their coffee in a Turkish coffee pot, heating it in hot sand. To do this at home, pour a couple of inches of sand into an old frying pan. To simplify the task, brew your coffee in a Turkish coffee pot or a saucepan over low heat.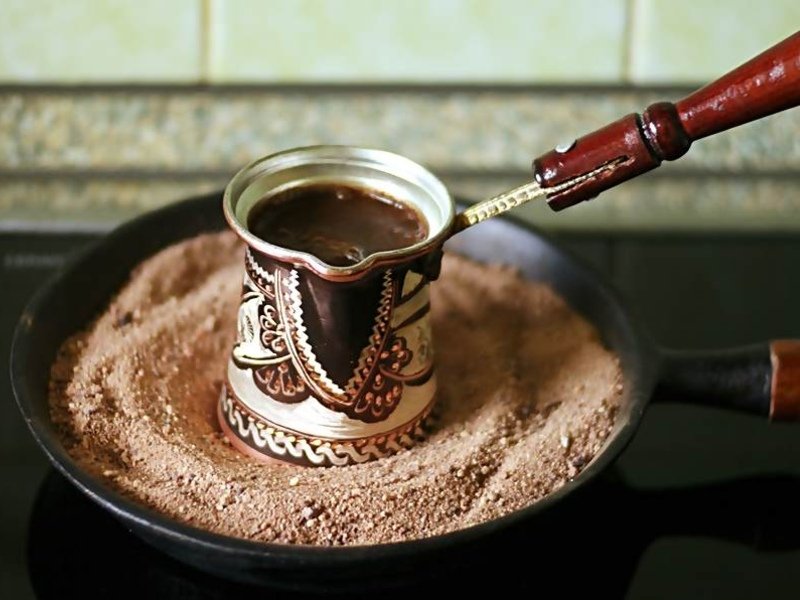 Steps
| | |
| --- | --- |
| | Add the coffee and sugar to your Turkish coffee pot, cover with water, and stir thoroughly until the lumps disappear. |
| | Place over low heat and warm, stirring occasionally. Do not bring the coffee to boil. The drink should be hot and the coffee grounds that have floated to the surface bubbly. |
| | |
Pour your Greek coffee into a cup and serve it with a glass of cold water. You can enjoy the beverage both before and after meals. Don't forget to savor the drink like the Greeks do: slowly, relishing every sip.