Ingredients
For the Graham Cracker Crust

Graham Crackers

Crushed

– 1 ½ cup

For the Cream Cheese Layer

Cream Cheese

– 8 oz (225 g)

For the Pudding Layer

Butterscotch Instant Pudding

– 2 small packages

For the Whipped Cream Layer
Recipe
Something about the scrumptious taste of butterscotch feels instantly familiar and remarkably simple. With this in mind, Cook It invites you to enjoy this classic flavor as this butterscotch lush melts in your mouth! The delicious treat consists of four irresistible layers: graham cracker crust, cream cheese, pudding, and whipped cream. Ever-eager to elevate the gastronomic experience in a real, tastable way? Go crazy with toppings — they will take your culinary masterpiece from delightful to over-the-top incredible!
This butterscotch lush is a delicious treat for any day of the week, but you'll wanna keep this recipe in your back pocket always. After all, its approachable and universally popular flavor will be a hit at your next dinner party. Without further ado, let's dive right into the recipe!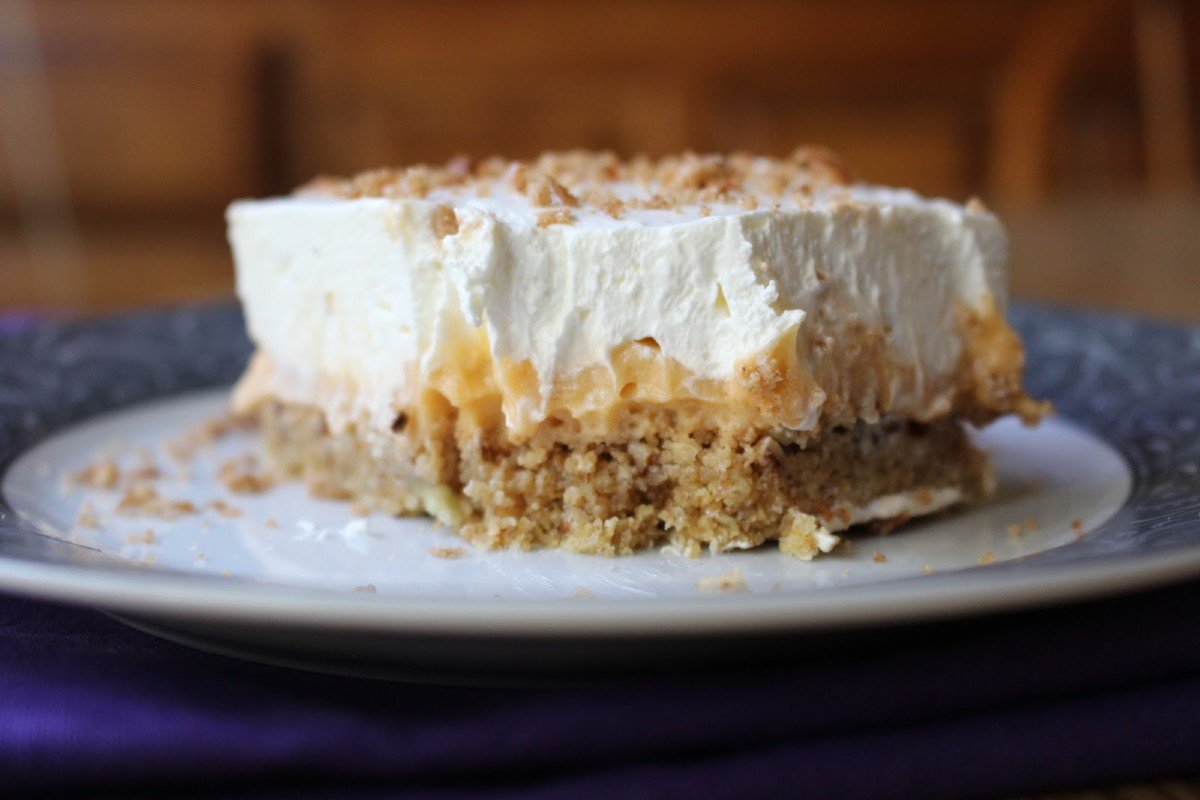 Steps
Prepare the Graham Cracker Crust

Preheat the oven to 350 °F. Combine graham cracker crumbs, melted butter, and sugar. Press the mixture into the bottom of an 8×8-inch baking dish. Bake for 15 minutes.

Prepare the Cream Cheese Layer

With a mixer, beat together cream cheese and sugar until fluffy. Add heavy cream and beat until stiff peaks form. Layer over the cooled graham cracker crust.

Prepare the Pudding Layer

In a large bowl, whisk milk and pudding mix. Spread the mixture over the cream cheese layer.

Prepare the Whipped Cream Layer
For the ultimate gastronomic experience, try drizzling your four-layer dessert with butterscotch sauce and sprinkling it with shaved chocolate pieces. Yum!