Recipe
When an untouched banana sits in the fruit bowl, this recipe immediately comes to mind. And, of course, I start making it right away! There is nothing simpler and quicker than a banana creme brulee. The moderately sweet creamy taste will stand out in your mind to the extent that you will subconsciously pick up more bananas than you need while grocery shopping.
This banana creme brulee recipe features only 4 ingredients. Don't worry if you don't have a kitchen torch to create a pro-worthy finish on the dessert — you can achieve the same effect using an ordinary oven. Without further ado, let's get started!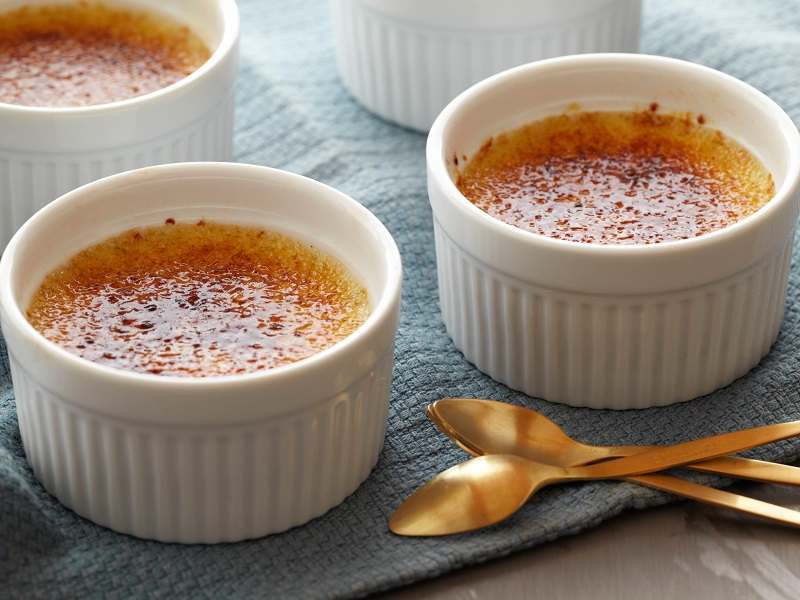 Garnish your finished banana creme brulee with pieces of fruit. Such a treat will look good on the festive table and please your loved ones on a regular weekday.