Ingredients
Wheat Flour

– 2 cups (250 g)

Vanilla Pudding

– 3 oz (80 g)

Brown Sugar

– 1 ¾ cups (385 g)
Recipe
Today we would like to share with you another incredible cake recipe. This sponge cake with vanilla pudding is a totally foolproof recipe.
It's so unusual and easy to prepare. Make sure to surprise your family and friends with this delicious dessert.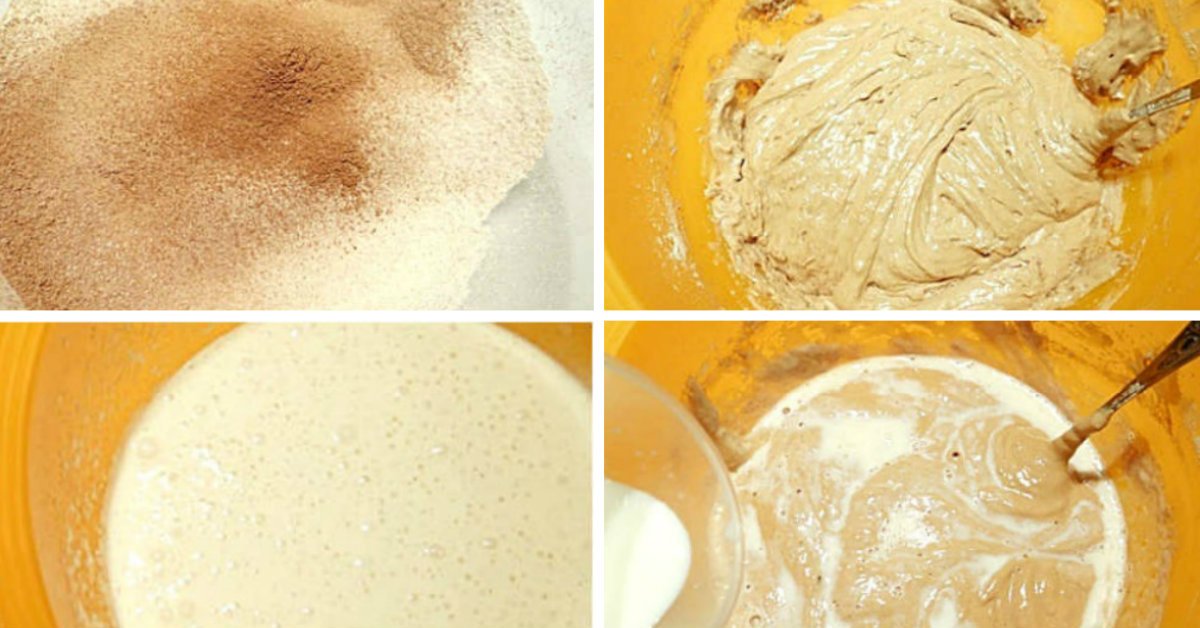 Steps
| | |
| --- | --- |
| | The first step is to prepare a sponge cake. Sift wheat flour with baking powder and cocoa powder into a deep bowl. Add a pinch of salt and mix everything with a whisk. |
| | Now beat the eggs until fluffy using a mixer. This will take you about 2 minutes. Then gradually add 1 cup of sugar without stopping the beating. |
| | |
| | Next, pour 1 cup of hot milk into the batter. Mix everything again until smooth. Pour the batter into a baking dish lined with parchment paper. |
| | We used a 10 by 10 inches (24 cm) baking dish. Cook the sponge cake in an oven preheated to 350 °F (180 °C) for about 25 minutes. Then let the cake cool down and cut out circles, as in the last picture. |
| | |
| | Bring the remaining milk to a boil and pour over the pudding. Stir again with a whisk. The sugar should dissolve. To do this, you can heat the mixture over a double boiler. |
| | Pour the still warm pudding over the sponge cake holes. Spread the pudding evenly over the layer. |
| | |
The pudding itself is a great dessert. But vanilla pudding sponge cake not only sounds better but tastes much more interesting. Do you make desserts with pudding or do you prefer to serve it on its own?