Ingredients
Herbes De Provence

– 1 tsp
Recipe
Of course, boiled corn is quite tasty and even healthy. But if you've ever tried roasted corn in the oven, you know it's the next level recipe.
If it's your first time cooking it this way, you will be pleasantly surprised by how much tastier roasted corn is. It turns out so juicy and flavorful. And the creamy sauce complements it perfectly.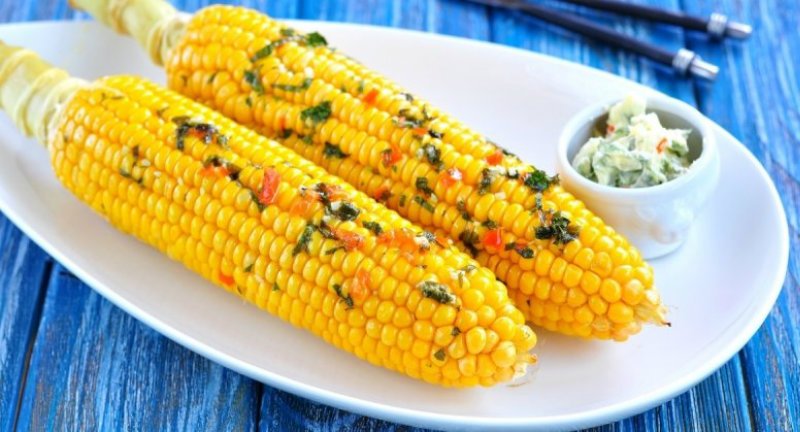 © Depositphotos
Use any spices you like. Corn cooked in foil retains much more vitamins than boiled one. The dish comes out very fragrant and tasty. Trust us, once you try this recipe you won't want to cook your corn the old way!